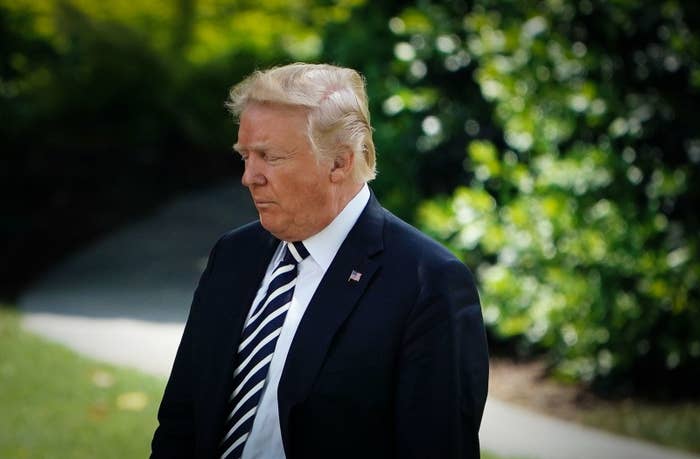 President Donald Trump said his press conference after last year's deadly "Unite the Right" rally in Charlottesville, Virginia, was "the biggest fucking mistake" and the "worst speech [he's] ever given," according to a new book by veteran journalist Bob Woodward.

The now-infamous press conference happened just days after the rally that left one person dead and 30 others injured, with the president saying blame was on "both sides."
Trump's reaction to his own speech is recounted in Woodward's forthcoming book, Fear: Trump in the White House, which was obtained and summarized by the Washington Post. It contains numerous stories in which papers are stolen off the president's desk, his direct orders are ignored, and he calls his own appointed attorney general "mentally retarded."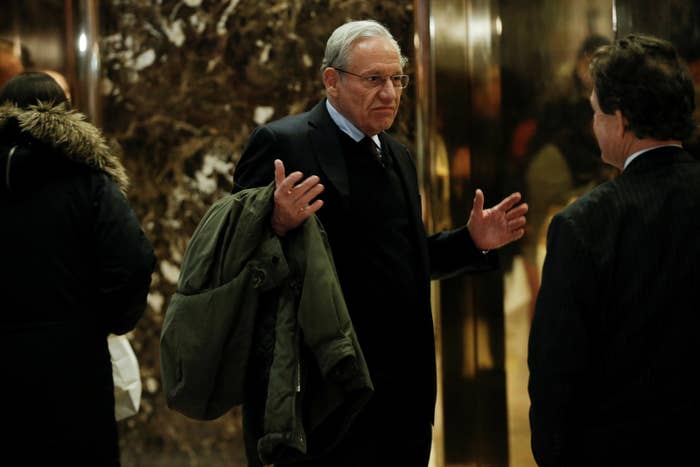 In one such account, former White House economic adviser Gary Cohn was said to have gone to drastic lengths to avoid a trade dispute with South Korea. According to Woodward, who based his reporting on interviews with Trump's inner circle, other sources, and documents, Cohn "stole a letter off Trump's desk" that would have pulled the US out of a trade agreement with South Korea.
Woodward writes that a similar incident may have happened on another occasion. Cohn reportedly told former staff secretary Rob Porter, "I can stop this. I'll just take the paper off his desk," when told of concerns over Trump's desire to pull the US out of the North American Free Trade Agreement.
Trump also reportedly told Defense Secretary James Mattis after forces loyal to Syrian President Bashar al-Assad launched a chemical attack in 2017: "Let's fucking kill him! Let's go in. Let's kill the fucking lot of them."
Although originally telling the president he would look into it, Mattis was said to have hung up the phone and told an aide, "We're not going to do any of that. We're going to be much more measured."

Woodward's publisher, Simon & Schuster, did not immediately respond to a request for comment on whether the Post story accurately reflected the book. His attorney declined to comment.
Hours after the book's contents went public, Trump tweeted statements by Kelly and Mattis refuting the quotes before weighing in himself, saying they were "made up frauds, a con on the public."
In a statement, White House press secretary Sarah Sanders also said the book was "nothing more than fabricated stories, many by former disgruntled employees, told to make the president look bad." She went on to praise the president for his "unprecedented successes," adding that "with success like this, no one can beat him in 2020 – not even close."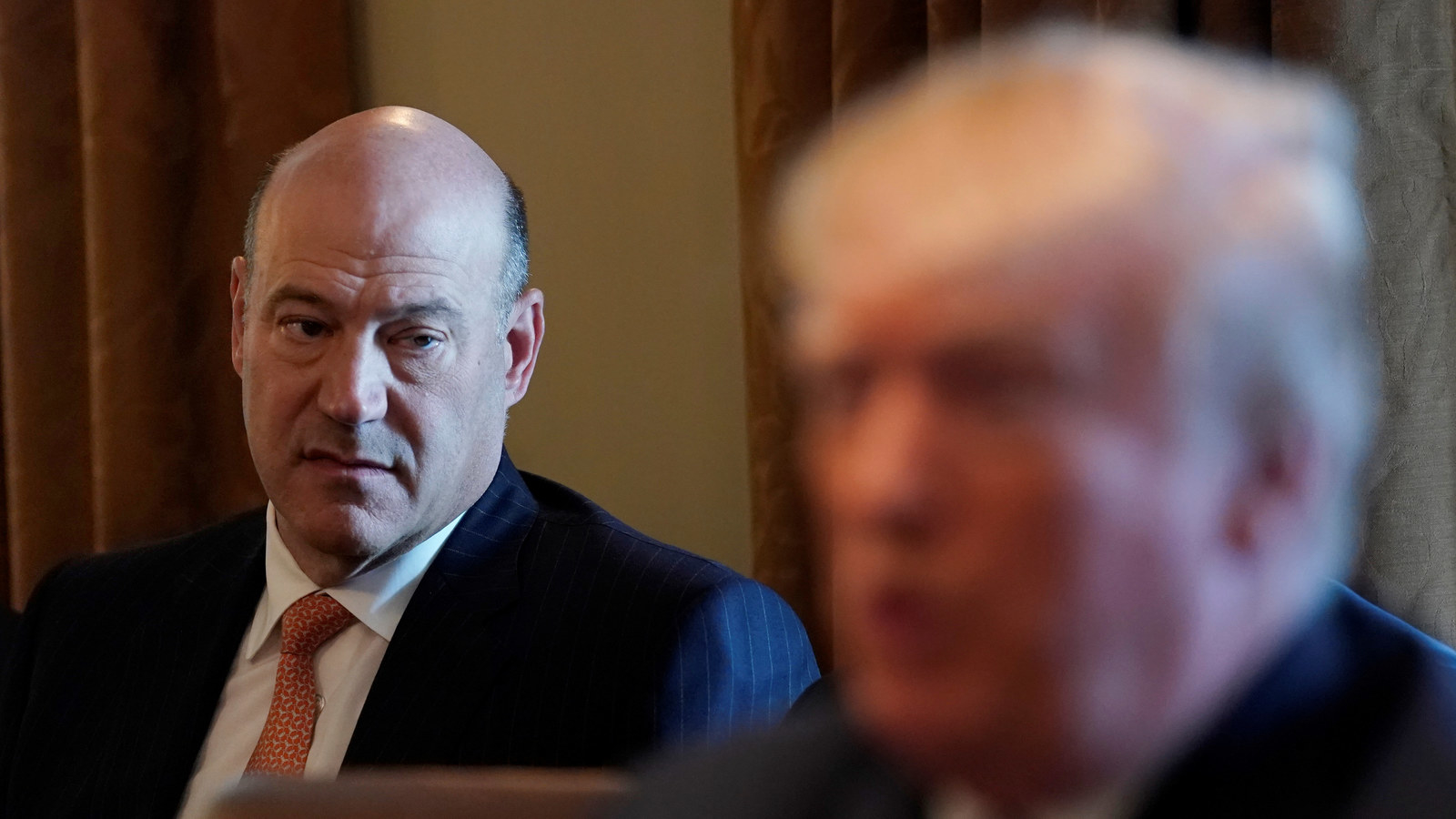 Woodward also reportedly wrote that Trump's former attorney, John Dowd, advised the president not to testify for special counsel Robert Mueller's probe into possible collusion between Russia and the Trump campaign. Dowd reportedly told the president, "Don't testify. It's either that or an orange jumpsuit."

According to the Post's reading of Woodward's book, Trump resisted that advice, worried that his refusal to testify would make him look guilty.
"I'll be a real good witness," Trump said.

"You are not a good witness," Dowd allegedly said, just a day before he resigned as the president's personal attorney. "Mr. President, I'm afraid I just can't help you."
Dowd refuted some of the book's claims on Tuesday afternoon, saying he never said the "orange jumpsuit" line quoted in the book.
"I have not read Bob Woodward's book, which appears to be the most recent in a endless cycle of accusations and misrepresentations based on anonymous statements from unknown malcontents," Dowd said in a statement, according to the Washington Examiner.

In another story that paints a picture of a White House in perennial chaos, chief of staff John Kelly told others he thought the president was "unhinged," according to Woodward.
"He's an idiot. It's pointless to try to convince him of anything. He's gone off the rails. We're in Crazytown. I don't even know why any of us are here. This is the worst job I've ever had," Kelly reportedly said.

Woodward's nearly 450-page book also recounts a moment where Trump told his 80-year-old commerce secretary Wilbur Ross, "I don't trust you. I don't want you doing any more negotiations. … You're past your prime."

Woodward also writes that Trump used to insult his former national security adviser, H.R. McMaster, saying that he wore cheap suits "like a beer salesman," and called his former White House chief of staff Reince Priebus "a little rat."

"He just scurries around," the president reportedly said.
After Woodward tried to contact Trump for an interview, the president told the journalist that no one had informed him about the request, according to an 11-minute phone call between the two men, which took place after Woodward's manuscript was finished in August 2017.

"Well, I just spoke with Kellyanne [Conway] and she asked me if I got a call. I never got a call. I never got a message. Who did you ask about speaking to me?" Trump said. "Well, about six people," Woodward responded.
"So we're going to have a very inaccurate book, and that's too bad. But I don't blame you entirely," Trump said at one point in the conversation, after Woodward had explained that he has spoken to all of Trump's press staff in hopes of an interview.
"It's going to be accurate, I promise," Woodward replied.