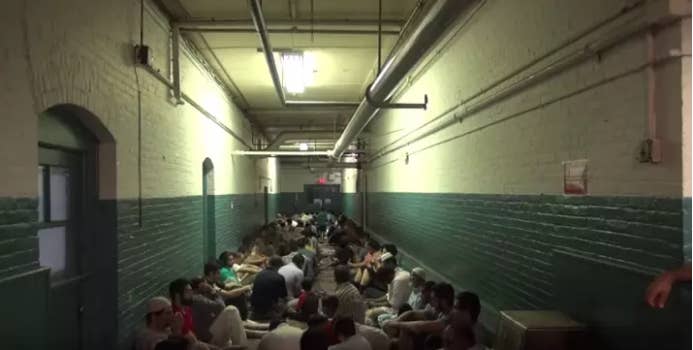 The top federal prosecutor in New Jersey has launched an investigation into Bayonne officials denying a Muslim group's permit to build a mosque in the city earlier this year.
Matthew Reilly, a press officer at the US Attorney's Office in New Jersey, confirmed that an investigation has been opened, but declined to provide further details — such as a time frame or when the investigation began.
Muslims in Bayonne, which is just a few miles west of Manhattan, have sought an Islamic center and prayer hall for nearly two decades. For years they were praying in the cramped basement of an elementary school.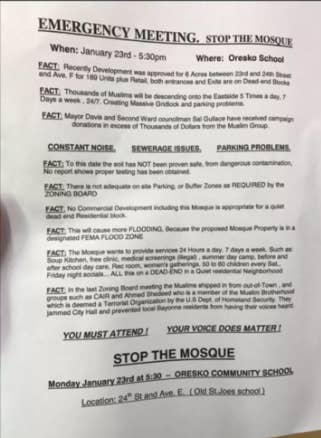 The public meetings have attracted national media attention after residents against the mosque could be seen with signs that said "Stop the Mosque" and "Save Bayonne."
Since the first tense zoning board meeting January 2016, residents for and against the mosque clashed at the public hearings, including two earlier meetings this year, one of which lasted for over four hours.
The city's zoning board eventually denied the group, called Bayonne Muslims, a zoning variance that would allow for the project to go ahead, in March 2016.
Bayonne Muslims filed a federal lawsuit against the city on May 25, alleging anti-Muslim bias and that the city denied a variance that it had granted in the past for Christian churches.
At the first meeting, anti-mosque protesters held signs that read "If the Mosque Comes the Mayor Go's," while others just read "Trump." Counter-protesters held "No to RACISM" and "Anti-Muslim Bigotry" signs.

The basement-turned-mosque space where local Muslims pray was vandalized last October, with "Fuck Muslims" and "Donald Trump" graffitied on the walls. A 20-year-old man was caught and eventually pleaded guilty to criminal mischief for the crime.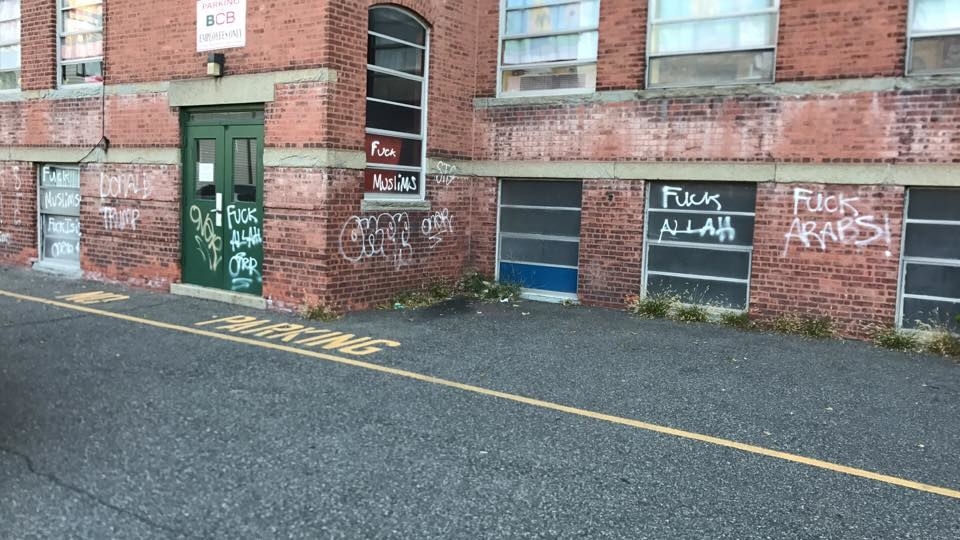 Conversely, a woman alleged that she was threatened at her home last year for displaying the "Stop the Mosque" and "Save Bayonne" signs that could been seen around the city.