Rapper Says He Was Sent A "Manifesto" From The Baton Rouge Shooter
Yarima Karama, a rapper from Ohio, claims to have received an emailed "manifesto" from Gavin Long on Sunday morning not long before he shot and killed three police officers.
Yarima Karama, a rapper from Ohio, said in a Facebook Live video on Tuesday that he received an email containing a "manifesto" from Gavin Long, the Baton Rouge shooter who shot six cops, killing three of them, on Sunday. Long also died in the exchange of gunfire.
"It's almost like a suicide letter," Karama said of the email, which had the subject line: "manifesto."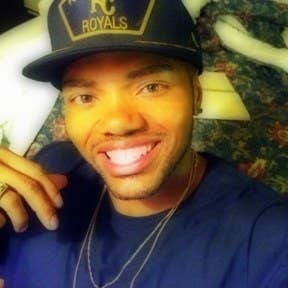 Karama said the handwritten note in the email discussed "bad cops and good cops" and says "the majority of cops are good cop but they don't stand up against the bad cops…"
"If it's him, he's going into some stuff in there. And he basically at the end is saying, you know, that he's sacrificing himself…," Karama said in the video.
In the video, Karama, who describes himself as a writer, poet, hip hop artist, actor, and performer, said he he didn't follow Long, or know Long personally, but said Long would occasionally comment on his YouTube videos and send Karama emails. Long has an extensive online presence.
BuzzFeed News could not independently verify that the email was indeed from Long. Karama sent screenshots to BuzzFeed News showing that a Cosmo Setepenra, with the email address iamcosmoasr@gmail.com, sent him an email with the subject line that read "manifesto."

The email address iamcosmoasr@gmail.com, was also the email address used to send an email to 17 individuals on July 11 that was obtained exclusively by BuzzFeed News on Sunday. One of the recipients of that July 11 email was Karama. The email address is also registered to Long's now-defunct website convoswithcosmo.club.
The email was sent to Karama on Sunday July 17 at 9:04 a.m. EST (in Ohio, where he lives), which would be 36 minutes before Baton Rouge Police reported seeing Long behind a beauty parlor at 8:40 a.m. local time (9:40 a.m. Ohio time).
In the video, Karama says that the email from "Cosmos" did not CC anyone else.
Karama said he would read the contents of letter on his YouTube channel on Wednesday.