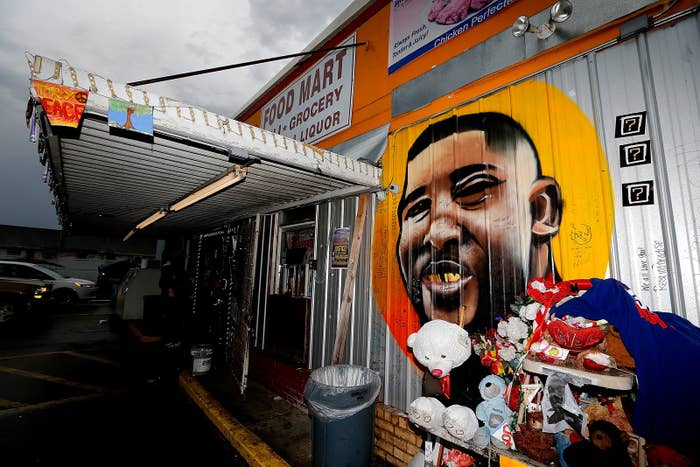 Louisiana's attorney general announced on Tuesday that two white police officers will not be charged in the 2016 shooting death of Alton Sterling, a 36-year-old black man.
"The Louisiana Department of Justice cannot proceed with a prosecution of either Officer Lake or Officer Salamoni," Louisiana Attorney General Jeff Landry said after recounting their review of events leading up to Sterling's death. "We came to this conclusion after reviewing countless hours of evidence."
The decision comes nearly 11 months after the Justice Department made the same decision.

Police officers Blane Salamoni and Howie Lake II were responding to a 911 call about a man with a gun in the parking lot of a convenience store where Sterling was known to sell homemade CDs. Salamoni shot and killed Sterling during a struggle outside the convenience store.
Two cell phone videos showing the July 2016 shooting emerged, resulting in widespread protests and subsequent arrests in and around Baton Rouge, Louisiana.
Veda Sterling, the aunt of Alton Sterling, exited the attorney general's office before Tuesday's official statement, visibly upset.
"I want people to know the truth about Alton. He was murdered by two white racist police officers. And they say they don't see nothing wrong. They say they didn't see anything wrong. I can't understand it," Veda Sterling said as she left the office.
Video from the officers' body cameras and the convenience store's surveillance cameras still haven't been released, despite pleas from Sterling's family.

A federal civil rights investigation found that officer Salamoni shouted that Sterling was trying to grab a gun in his pocket, and then shot Sterling three times. Officer Salamoni fired another three shots at Sterling's back when he began to move. A loaded revolver was found on Sterling.