On Sunday's episode of Insecure, "Hella Open," Issa (Issa Rae) finally got to the fun part of being single post-breakup.
But on her first excursion out, it was Molly (Yvonne Orji) who ended up catching an Emmy-winning fish.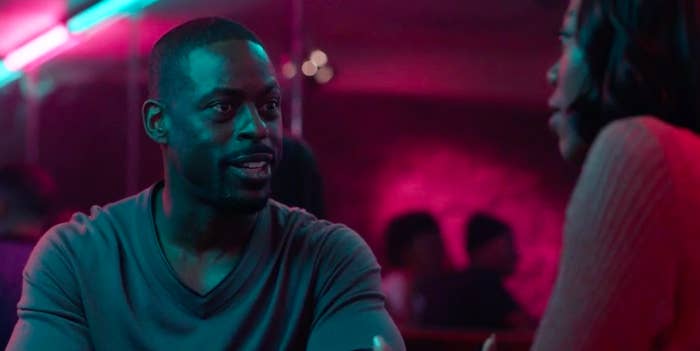 Insecure executive producer, Prentice Penny, told The Hollywood Reporter that Brown, who was "a big fan of the show," wanted to make an appearance. But they didn't have much time with him because of his This Is Us schedule.
The solution was to make him a love interest for Molly's character.
Molly reacted casually when Brown's character, Lionel, approached her at the bar...
But Twitter straight up lost its cool over the cameo.
Thankfully for Molly — and us — Lionel didn't let her business card play deter him from taking her out to brunch at a gorgeous restaurant where he continued to say all the right things.
But of course Molly "Can't Figure Out What She Wants" Carter somehow found a way to curve the most lovable man on TV AND SZA TICKETS!
Fans did not take well to Molly blowing off our beloved Randall, er, I mean, Lionel.
Penny defended the storyline on Twitter, saying that Molly rejecting a man she wasn't feeling is a good thing, no matter how perfect he seemed.
Even if it was brief, it was nice to see Brown's face back on TV while we wait for This Is Us to return this fall.