Queen Sugar is wasting no time getting political. The hit OWN drama kicked off its third season with a national anthem protest on the heels of the NFL's new anthem policy.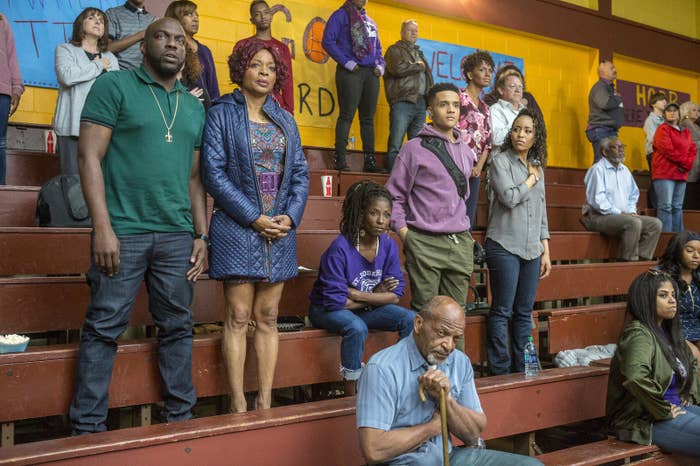 In the episode, four black students peacefully take a knee at center court during the national anthem at a local high school basketball game the Bordelons are attending.
The crowd from the opposing, predominantly white school is upset by the protest and reacts by holding up the Confederate flag and yelling angry remarks at the students protesting.
The protesters are removed by security before the end of the song, but not before some of the high school basketball players join in.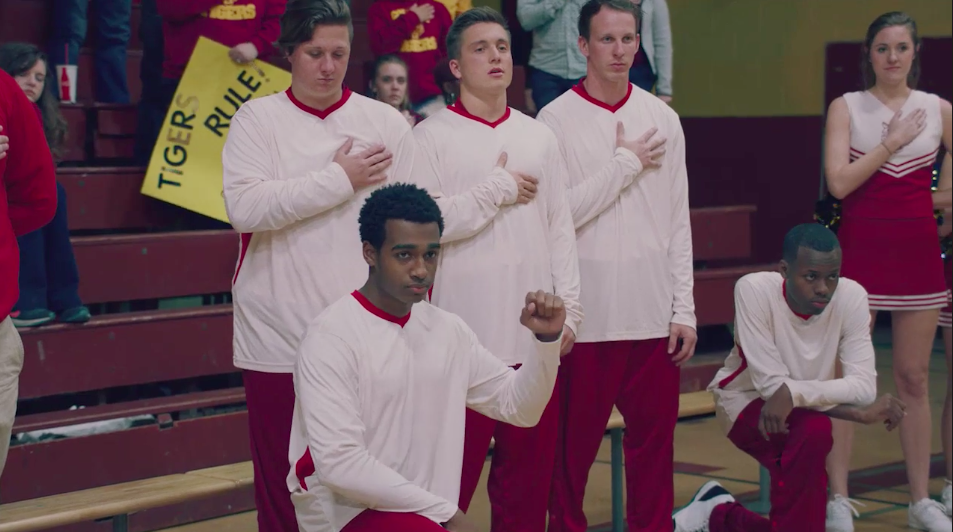 Nova later meets with the protesting students for an interview where they confirm that, like the real-life protesters, they are attempting to bring attention to the police brutality in their town.
This isn't the first time DuVernay has used the show or her other work to address police brutality, and it looks like it'll be a running theme this season. That's not surprising since, unfortunately, it's something black families in the US continue to deal with.