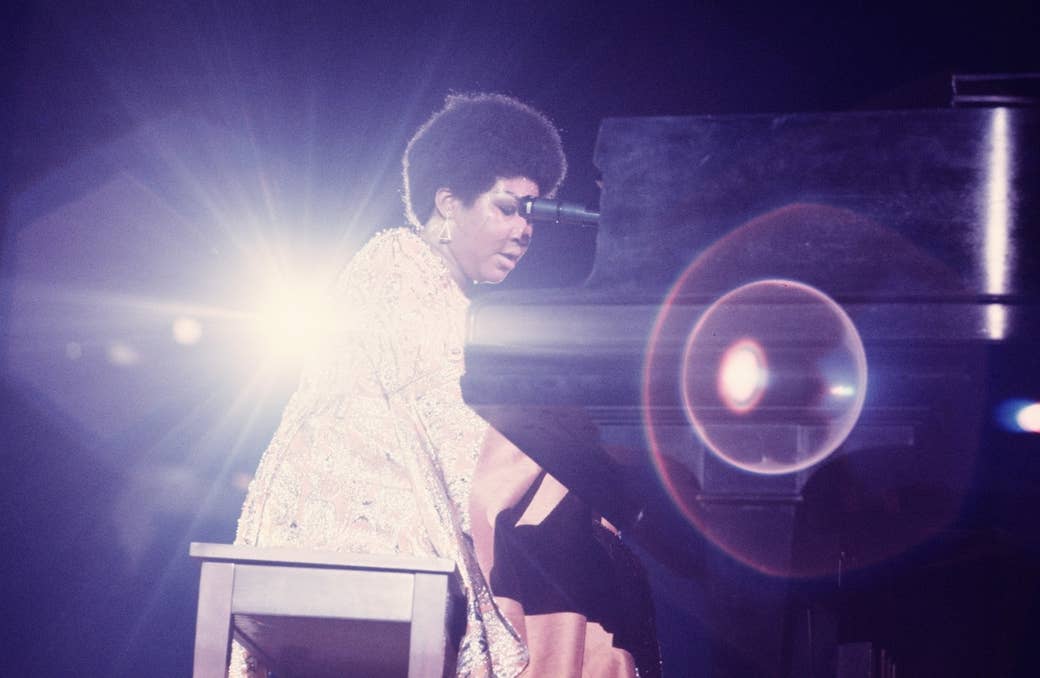 Given the almost weeklong lead-up to Aretha Franklin's passing Thursday, I thought I'd be more prepared for the news. But it's impossible not to be moved by her spirit, even as it exits this world. As the prewritten obituaries poured in, along with the critiques of her musical legacy and analytical examinations of her overall impact on US history, I felt it in my heart to simply talk about the way Aretha made us feel. And to be clear, by "us," I mean black women.

Franklin's music was for everyone, but she belonged to us. Our mothers hummed her melodies into our psyches as they rocked us to sleep as babies. They fed us her choruses while nourishing us with their soul food — why do you think we call it soul food?! Her voice permeated our day-to-day lives until it became part of the tapestry of our culture. Her music is what we cleaned the house to on Saturdays and praised God with on Sundays. Indeed, her one-of-a-kind sound made us feel all the feelings that transpired in her music, whether we were beloved, a natural woman, or a woman scorned, lamenting being part of a chain of fools. But most of all, Franklin — in all that she was, and in all that she sang — reminded us of our resilience and our beauty.
The nuances that shape black love were mastered by her capability to hit all its intricate soulful notes so effortlessly.
There's truly a Franklin song for every occasion, and she's been present for the most historic moments in our cultural memory. When Martin Luther King Jr. died, it was Franklin's voice that poured like balm over broken hearts when she sang at his funeral, giving strength to a people and a movement at a devastating time. When Barack Obama was elected as the first black president of the United States, it was Franklin who voiced the song of celebration in many hearts that, for the first time, felt aligned with "My Country, 'Tis of Thee" as she sang. Only her voice could coat those coded lyrics with enough of our DNA to make it feel like the freedom it was written about belonged to us as well, even for just a moment. Only her voice could have legendary songwriter Carole King and then-president Obama losing their minds on national TV during her iconic Kennedy Center performance in the final decade of her career. Her voice has narrated the highs and lows of our history in the US. And even when she can't be there in person, it's her records we play to find comfort at family reunions, summer cookouts, protests, wars, and weddings. Her music has the range of the black experience: the despair and the joy.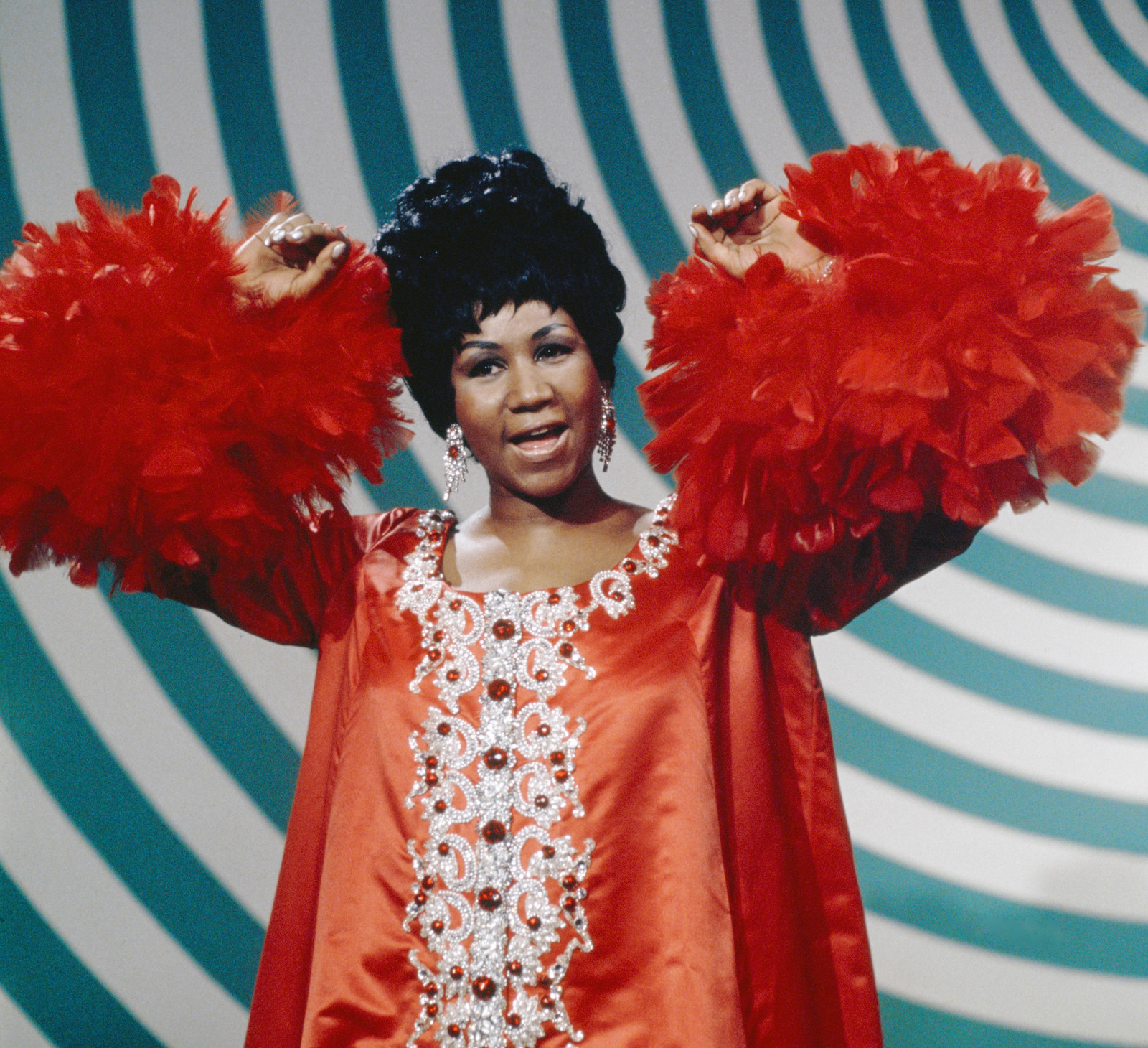 Franklin showed us what our hearts sound like. You want to know what it feels like to be loved by a black woman? Listen to "Something He Can Feel" or "Dr. Feelgood (Love Is a Serious Business)." If you've wondered what we feel inside when you break our hearts, play "I Never Loved A Man (The Way I Love You)" or "Ain't No Way." Love songs existed before her, but the nuances that shape black love were mastered by her capability to hit all its intricate soulful notes so effortlessly.
But Franklin's music didn't just teach us about our love — it taught us how to heal ourselves when the one we love or the world didn't love us back. Because when you're a black woman in this country, your experience includes both, and Franklin was our chief orator. My relationship goals sound like "Day Dreaming," my sorrow feels like "Bridge Over Troubled Water," and my joy sounds like her rendition of "Amazing Grace." Her songs demanded we be revered, reminded us of our worth, and filled us with pride. She may not have any biological daughters, but she raised a generation of black women, with songs like "Respect" and "A Rose Is Still a Rose." I'll never forget the first time she looked me in the eye through the TV screen, saying, "Baby girl, you hold the power." It was a lesson my own mother would teach me, but seeing such a specific affirmation to us, the baby girls of the world, on a national level, made me feel important.
She also made us feel seen physically: Franklin was black beauty. At a time when singers usually had to meet European beauty standards to go mainstream, her big lips and nose rested unapologetically on her round face as she sang her way onto stages that weren't built for us. Whether she was wearing a wig or rocking her perfectly round Afro, she stood tall in her plus-size frame, representing the kind of black woman that society still often refuses to affirm. Just by being who she was, she made room for us.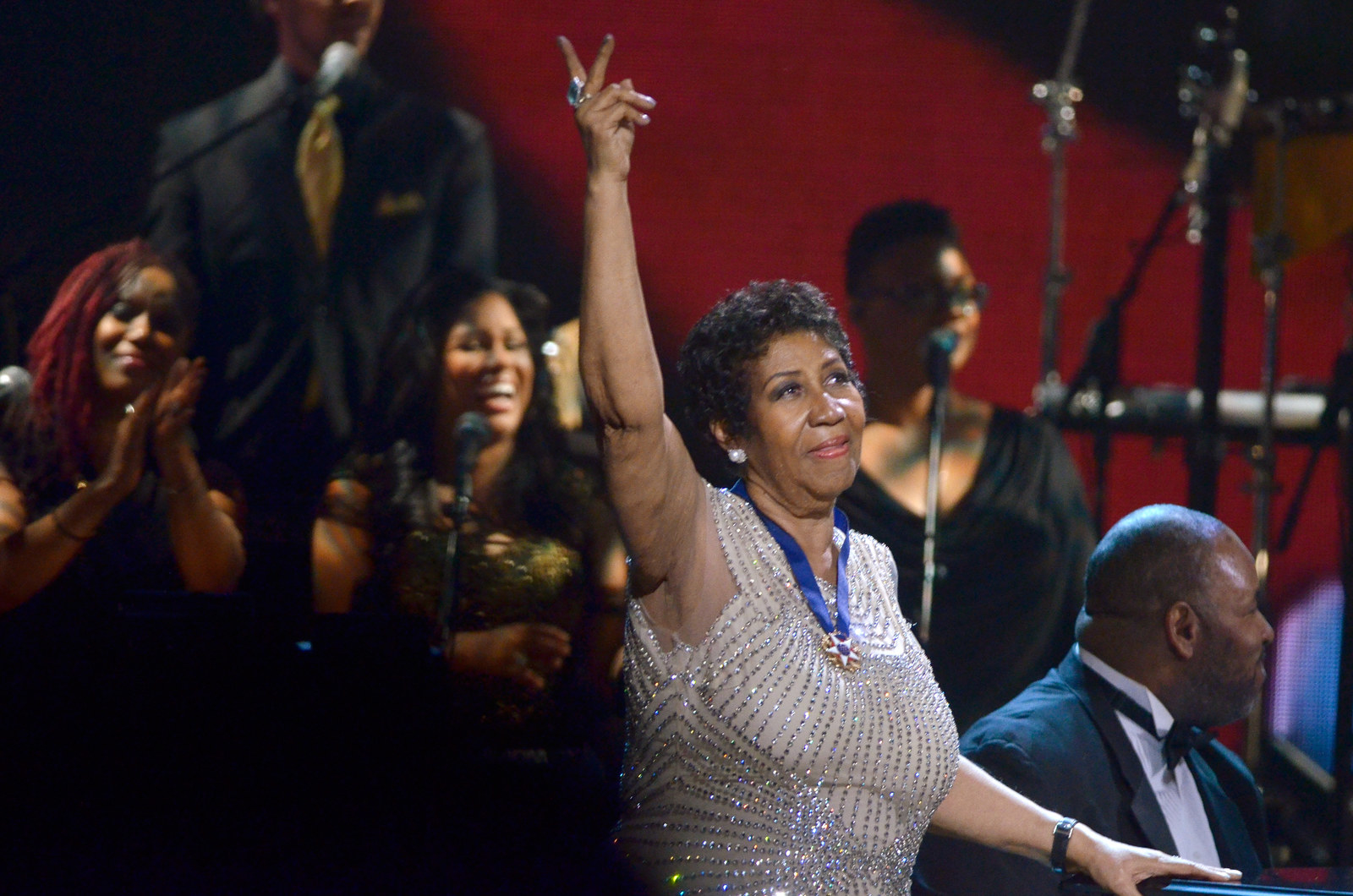 Beyond creating a path for others, however, Franklin put her status on the line for us. One of my favorite Aretha stories is the time she offered to post Angela Davis's bond, "whether it's $100,000 or $250,000." I especially love that last part because she had it — the financial freedom to help another black woman fighting the fight for us. She was at the height of her fame then, and instead of being fearful of losing her audience, she used her platform to change hearts and minds. And in doing so, Franklin demonstrated that whether it was about music or social change, she was ours, and she put us first.
Black women are the genesis of soul music. Franklin is the undisputed queen of it not just because no one could outsing her, but because she laid a blueprint that would be followed by many cultural icons after her: Whitney Houston, Mariah Carey, Brandy, Mary J. Blige, Beyoncé, and a host of other black artists would not know how to harness their power into song without Franklin. What these women have been able to accomplish is ultimately rooted in Franklin's legacy. We have these artists because they had her.
Our daughters will know Aretha as we have — she will be passed down like a cherished family heirloom so they can feel her and themselves in her music just as we did.
Franklin's absence will only be felt physically now that she's gone — now that she can't pull up to the function in her big furs and intricate church hats, now that she can't literally remove wigs and throw the kind of shade that's as loveable to us as it is petty. And as much as I'll miss seeing her place her purse down before walking the red carpet like only a black grandmother would, or watching her body transform as God moves through her voice, I'm thankful that she's left us such an immense legacy to treasure. Our daughters will know Aretha as we have — she will be passed down like a cherished family heirloom so they can feel her and themselves in her music just as we did. There's a piece of her soul on every record: She's with us forever.