This LGBT Activist Shamed Her Trolls By Posting Their Pictures Online
She posted the messages online with photos of the senders in an album called "Beautiful People And What They Say To Me," originally translated by Global Voices. Warning: This post contains obscene language.
This is Elena Klimova. She runs a support group for Russian LGBT teens online called Children-404, where she posts letters from young people about coming out and dealing with discrimination.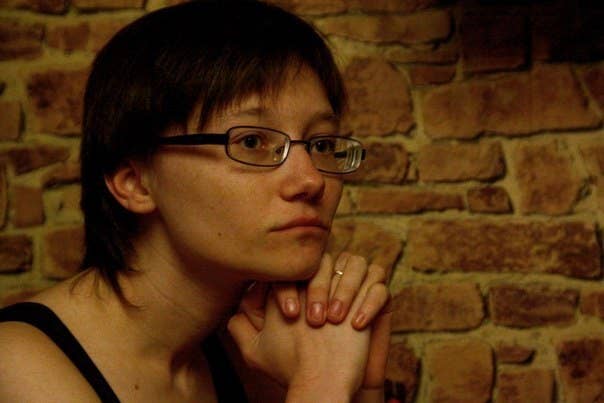 Klimova gets lots of hate mail for supporting LGBT teens. Yesterday, she posted some of it, with photos of her detractors, in an album called "Beautiful People And The Things They Say To Me" on the Russian social network VKontakte.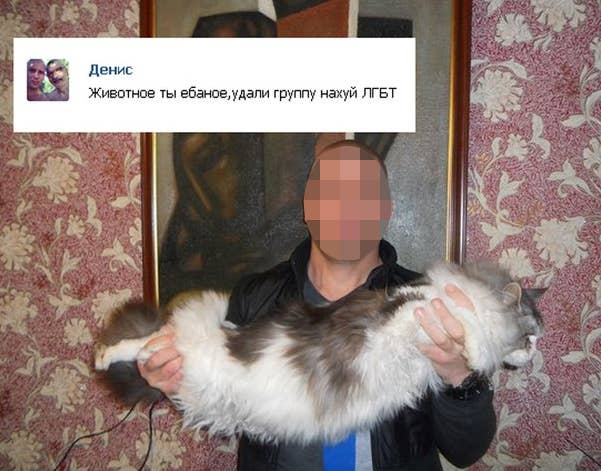 Klimova juxtaposes the vicious, obscene insults with everyday photos from the writers' social media accounts. BuzzFeed News blurred their faces.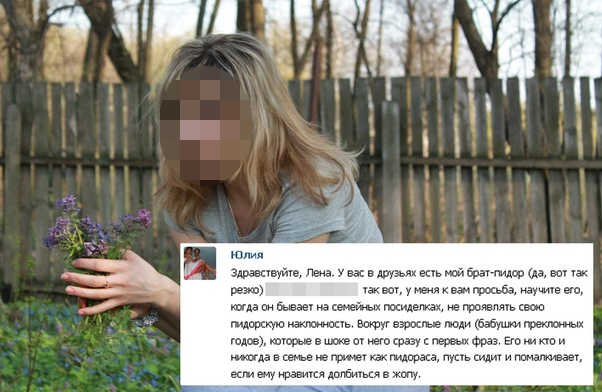 "The most sophisticated verbiage is anonymous, so it's sad we do not see their beautiful faces," Klimova wrote.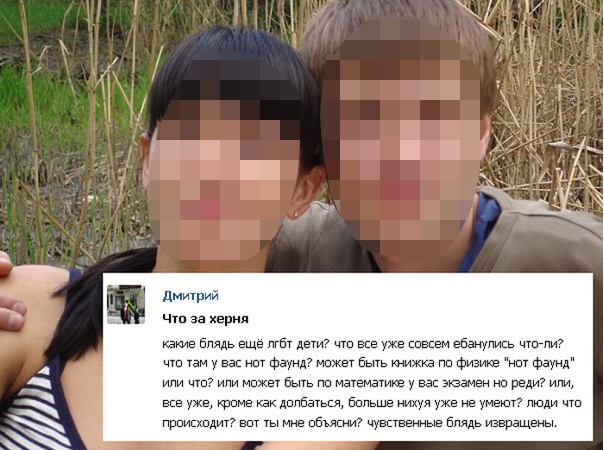 Klimova has been embroiled in legal battles under Russia's 2013 law against "propaganda of non-traditional sexual relations" to minors.
A court decision blocking the group on VKontakte is due to take effect April 25. These photos, posted to her personal page, would presumably not be affected by the order.
"As beautiful people write to me often, this album will be continually updated," Klimova wrote on her VKontakte page. "It was created for the enjoyment of contrasts and the diversity of life."
H/T Global Voices, where you can read more translations of the hate mail.
Klimova also uploaded some of the photos of her detractors to Facebook, which deleted the post. She posted additional photos to Facebook April 21. A Facebook spokesperson told BuzzFeed News the company's Community Standards "prevent anyone on Facebook from degrading or shaming another private individual." Klimova's photo album "Beautiful People And The Things They Say to Me" still appears on VKontakte.