A homeless dog went into labor on a Moscow subway train Monday morning, giving birth to a litter of adorable little pups.
If you're wondering how she got onto the train in the first place, Moscow is home to thousands of street dogs, some of whom have learned to navigate the city's massive subway system all by themselves.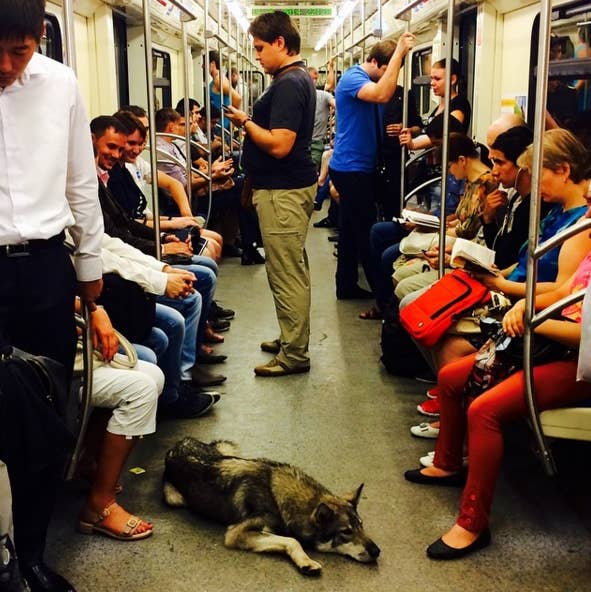 Passengers watched and cheered the mama dog on as she delivered the first of her babies, as you can see in this footage released by Life.ru.
There, the mother got veterinary care and she and her newborns were taken to a city animal shelter, the metro's press secretary told Rossiskaya Gazeta. One more puppy was born en route, the shelter said on Instagram.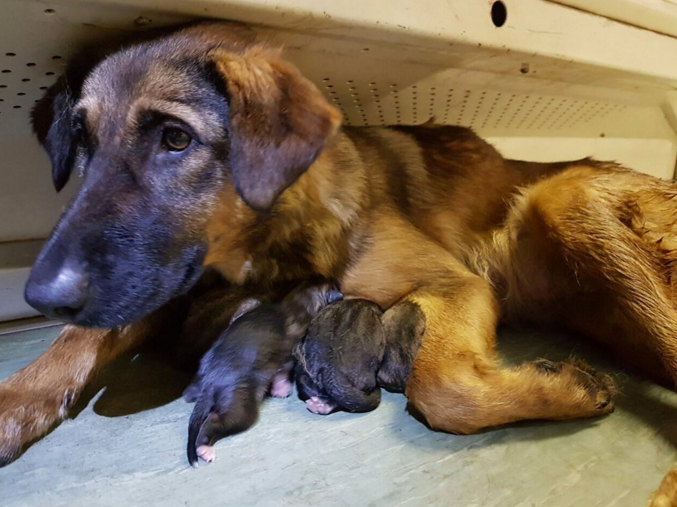 The shelter also announced that the new mom now has a new name: Taganka, after one of the stations on the metro's Circle Line, which she was traveling on when she started to give birth.
Congratulations, Taganka! We hope you and your 10 little ones find safe and loving homes soon.