Russians Burned Effigies Of President Obama At A Pancake Festival This Weekend
Maslenitsa, or "Pancake Week," celebrates the end of winter in Russia and Ukraine. This year, with relations between Russia and the West at a historic low, some revelers got political.
Last week, Russians celebrated Maslenitsa, a traditional festival that heralds the coming end of winter with copious amounts of pancakes.
It's also known as "Pancake Week" and it's an opportunity to indulge in the pleasures of rich ingredients banned during Lent.
Young men take part in physical competitions during Maslenitsa. Like organized pillow fights.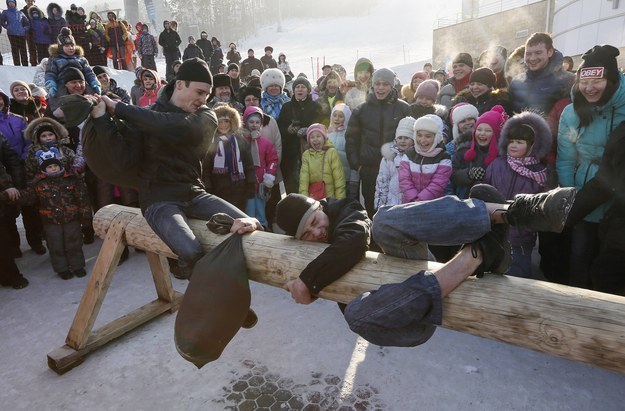 And it's a time to burn things — typically effigies of "Lady Maslenitsa" — to hasten winter's end.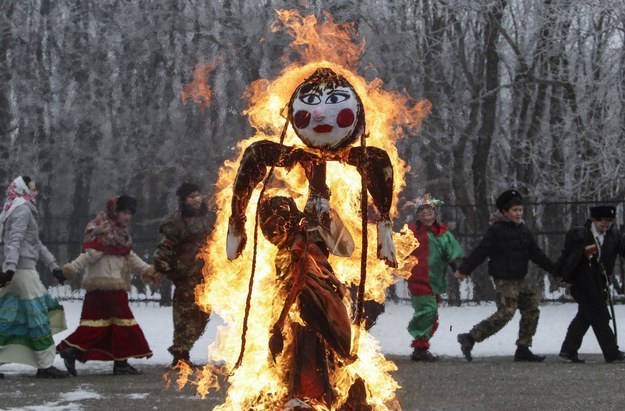 This year, with U.S.-Russian relations at their lowest point in decades, some of the celebrations got pretty political.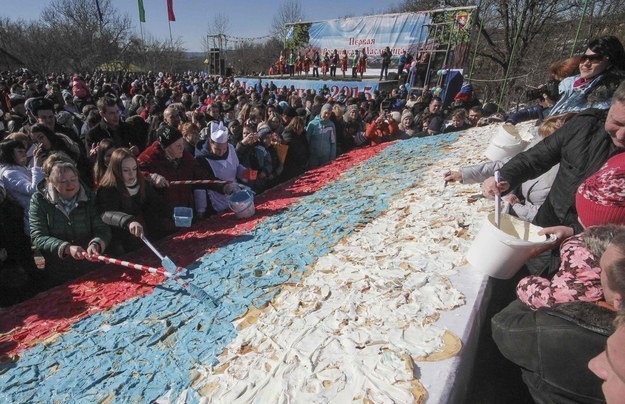 This man climbing up a wooden pole in Siberia had a special message for President Obama.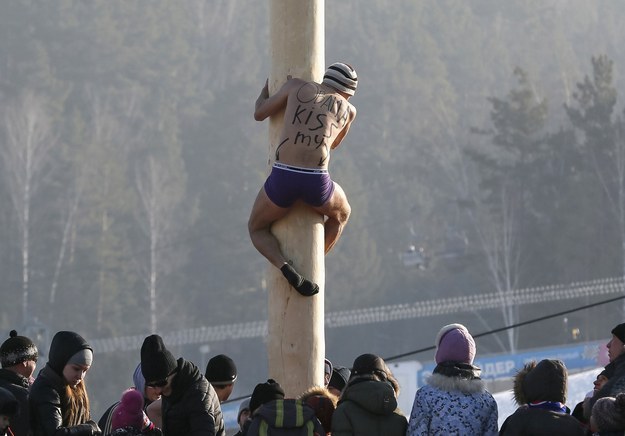 Yes, that's a photo of Obama attached to an archery target.
Meanwhile, in Siberia...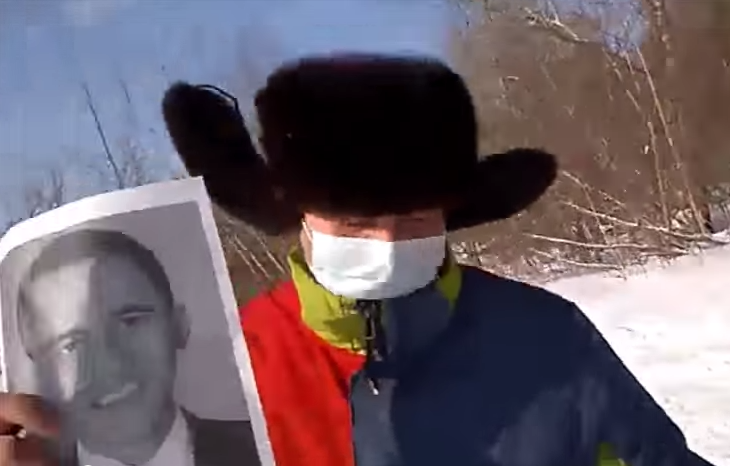 ...some other guys lit an effigy of Obama on fire in the forest.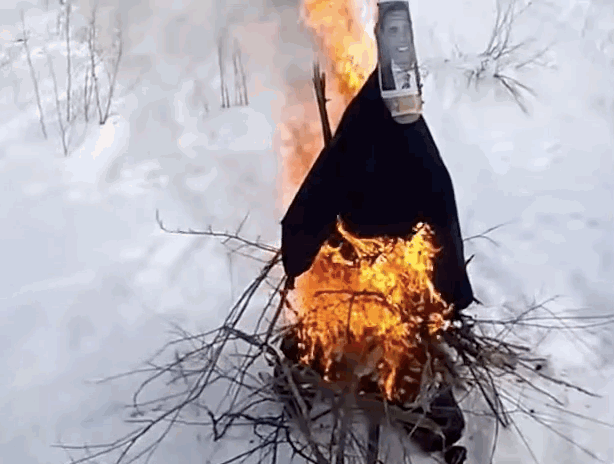 Obama got a break in the Ukrainian city of Sumy, where people burned an effigy of Russian President Vladimir Putin instead.
Here's to the thaw.