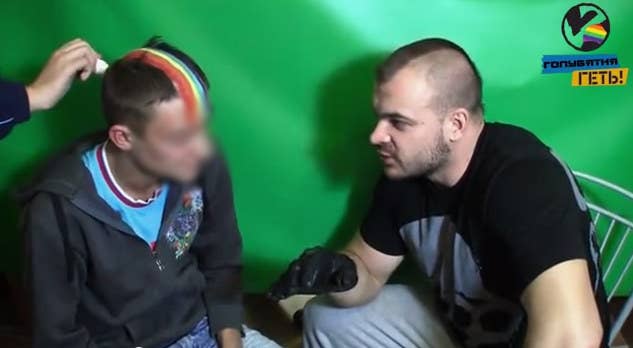 Russia shaved more than two years today off the sentence of Maxim Martsinkevich, the leader of an anti-LGBT vigilante group called Occupy Pedophilia, the country's TASS information agency reported.
Martsinkevich's group, which claims to fight pedophiles, targets gay men using online dating and social networking sites and then subjects them to brutal abuse and humiliation, which is videotaped and posted online. Viewers across Russia have imitated its tactics.
In August, a Russian court found Martsinkevich, who goes by the name Tesak, or "Machete," guilty — not of attacking gay men, but of inciting ethnic and religious hatred for his statements about a Moscow race riot. The court sentenced him to five years in a labor camp. Today's ruling reduces that time to just under three years.
Russian media reported that Martsinkevich's sentence was adjusted on appeal because his crime of making extremist statements did not result in casualties. He previously served three and a half years under a prior conviction for extremism.
Martsinkevich went on the run after Russia filed charges against him in November 2013 and was arrested in Cuba last January.