Warning: Major spoilers ahead for The Walking Dead Season 7 premiere, which aired on Oct. 23.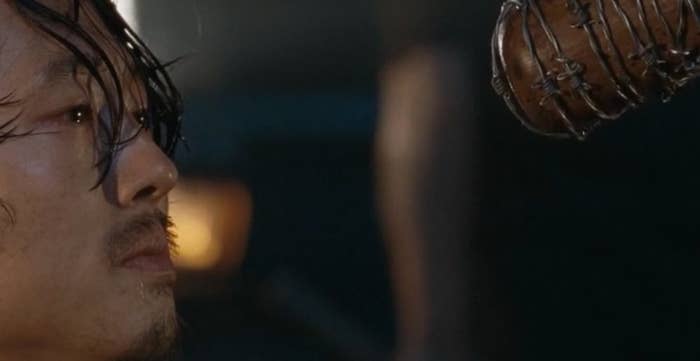 The sixth season of The Walking Dead concluded earlier this year with Negan (Jeffrey Dean Morgan) brutally assailing a member of Rick's group of survivors — but the final moments of the climactic scene didn't reveal which character was felled. Tonight's Season 7 premiere unveiled to viewers that there were actually two casualties: Negan first bludgeons Abraham Ford (Michael Cudlitz) to death before turning his bat on Glenn Rhee (Steven Yeun).
"It's an honor to play a character that I think resonates with people, just across the board," Yeun told BuzzFeed News at the Coalition of Asian Pacifics in Entertainment's 25th Anniversary Gala on Saturday night, almost 24 hours before fans learned of the actor's exit from the AMC drama.
It wasn't the first time Yeun's character has found himself facing death. In Season 6, it appeared that Glenn had been killed off by a horde of zombies. But a month later, he reappeared, having survived the attack. The death fake-out sparked an uproar among fans, but it also revealed how much American viewers loved Glenn, a response that moved Yeun.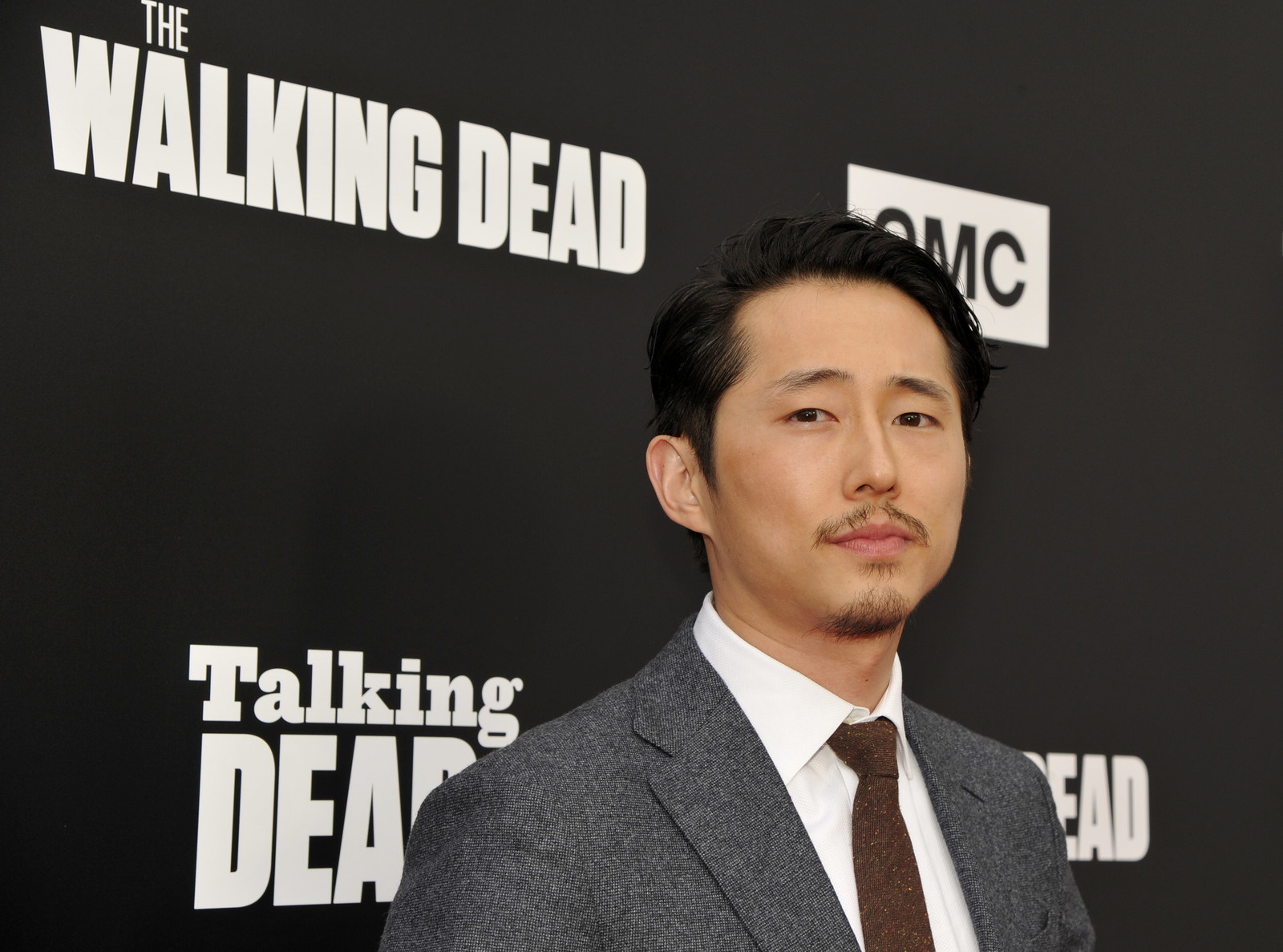 "I was flattered, honored, surprised," he said of the strong fan reaction to the twist. That intensity also proved to him that viewers want to see characters of all ethnicities represented onscreen. "I think that's the testament to what we're all talking about [at CAPE] ... It's about telling America and showing America that this place is a very diverse place. Voices come from every type of person."
For him, Glenn — who, like himself, is Korean-American — as a "normalized" character remains one of his favorite elements about the entire Walking Dead experience. "Watching people kind of let my ethnicity be present but, at the same time, fade to the back? That's a really cool thing."
But he also stressed the importance of recognizing diversity. "We should not forget that he's Asian," Yeun said of his character. "Maybe we'll get to a future where nobody talks about any of that stuff, but we shouldn't forget that because we are underrepresented. But it's cool that it can acknowledged and, at the same time, ignored."