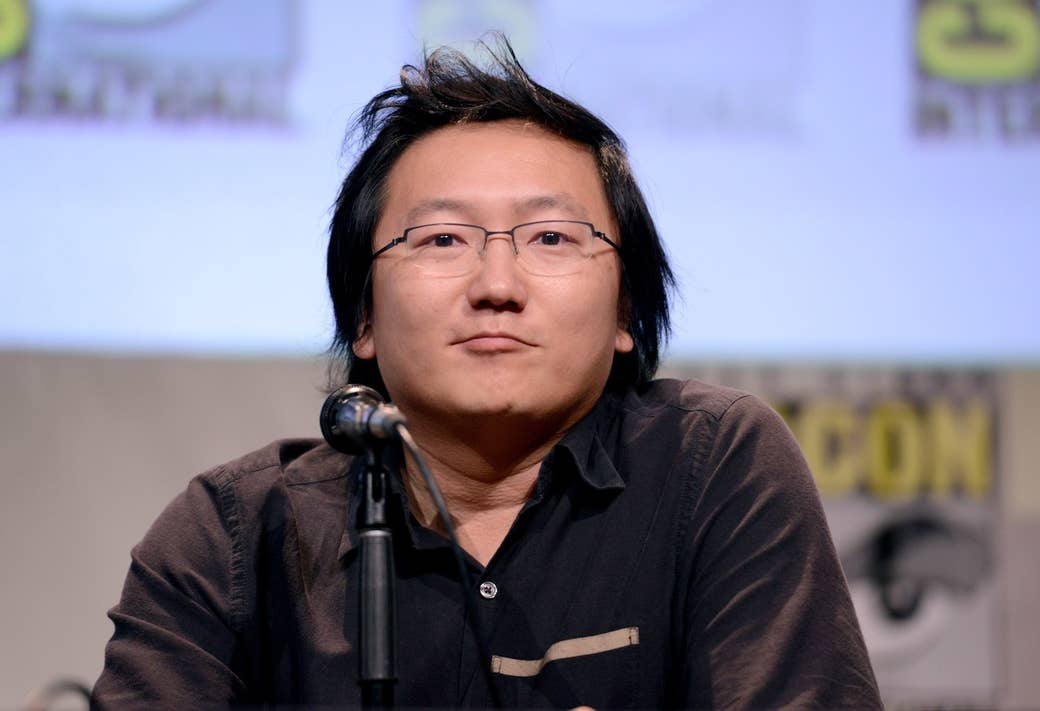 In the 20 years that Masi Oka has worked in Hollywood, he's never provoked the wrath of the internet — that is, until he gave an interview about the whitewashing controversy surrounding Death Note, the upcoming film adaptation of a popular manga which he helped produce for Netflix.

"Our casting directors did an extensive search to get Asian actors, but we couldn't find the right person; the actors we did go to didn't speak the perfect English," Oka told Entertainment Weekly in April. Several outlets wrote about his quote without context, and soon enough, the 42-year-old actor-producer was lambasted; two YouTubers even made an entire video directed at him.
Three months later, Oka still feels his quote was misunderstood.

"I meant specifically Asians, actors from Asia who don't speak English as their first language," he told BuzzFeed News in July at a pizzeria in Hollywood. "I made the assumption that people would understand I was going outside of the United States to make it more of a global franchise."
Adaptations of Japanese works have come under fire recently for casting white actors, but unlike Paramount's Ghost in the Shell (which saw Scarlett Johansson play the Major in a Japanese setting) or Marvel's Doctor Strange (which had Tilda Swinton play the Ancient One in the fictional Asian land of Kamar-Taj), Netflix's Death Note brought the story to Seattle and cast Nat Wolff in the lead. Oka maintains that Death Note is a remake, "a creative adaptation, set in America, with American characters." Unlike Ghost in the Shell, Oka says Death Note features characters that are "culture-specific" and not "race-specific," an argument his fellow producer Roy Lee made earlier this year.
"We don't want to take advantage of Death Note fans," Oka said. "We want the fans to know this is going to be a different film, [but] it's going to have a lot of [the original property's] core principles."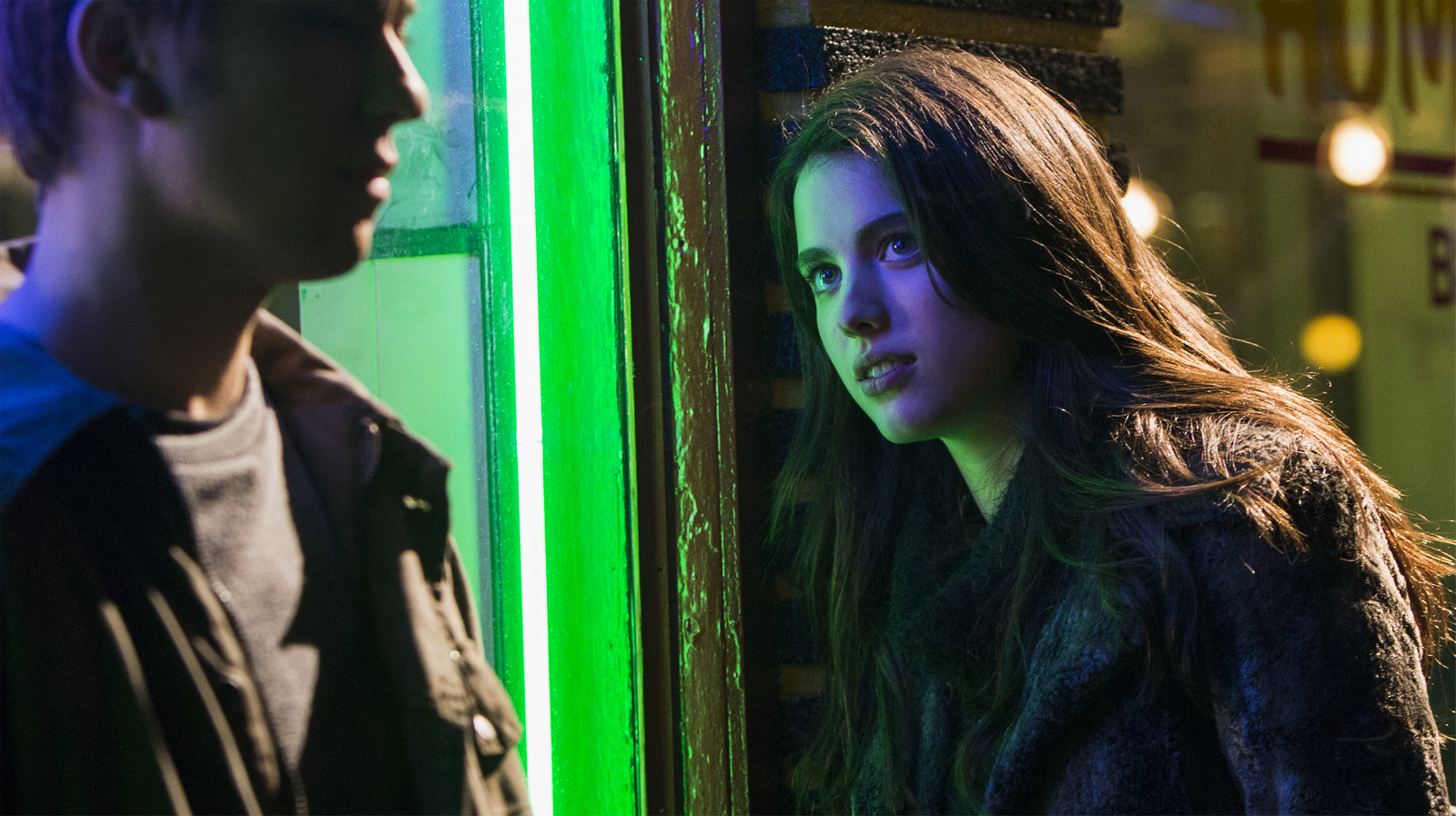 The Japanese-born Oka is best known for his portrayal of the beloved Hiro Nakamura on Heroes, but has more recently stepped behind the camera to serve as a cultural envoy between Hollywood and the Japanese government. He signed on as a producer for Death Note when director Adam Wingard and his team were still in the process of searching for their cast in the United States. Despite rumors to the contrary, Oka said they were auditioning Asian-Americans for the film, but Oka was responsible for finding talent specifically from Japan.

He had suggested they extend the opportunity to Japanese actors as a way of paying respect to the manga's origins. "I made it a mission myself to go to Japan and audition a lot of Asian actors — specifically Japanese actors and some Korean and Chinese actors," Oka said. "And I'm not saying Asians can't play Asian-Americans, or Asian-Americans can't play Asians. It's not about that. It's just that I specifically wanted to open it up to make it a global property."
One of the roles Oka sought to fill was L, the eccentric investigative prodigy at the center of Death Note. But after auditioning a slew of people from Japan, his colleagues decided fluency in English was "an essential, key part of this brilliant detective." "If you can't understand what [he's] saying, I think you lose a little bit of the strength of the character," Oka explained, which is why they opted for an American, Lakeith Stanfield. (Representatives for Wingard and Netflix did not immediately reply to BuzzFeed News' request for comment.)
Of Death Note's principal cast, Paul Nakauchi is the sole Asian-American, though numerous other Asian-Americans are credited in unnamed parts as well. (Oka has a cameo in the film, but he considers himself Japanese: "I still have a Japanese passport. I haven't become an American citizen, and I am worried about getting deported every day.") While Oka conceded that they could "absolutely" have cast more Asian-Americans in the principal roles, he also argued that "just because you're Asian-American doesn't mean you should get the role. You have to be good, you have to be talented, and you have to fit the vision of the director." And ultimately, the casting process is a collaborative one: "I'm one voice," he said.
In this case, director Wingard hired Stanfield, Wolff as Light Turner (from Light Yagami), and Margaret Qualley as Mia Sutton (from Misa Amane) in three of the leading parts. "He just loved Nat, and he loved Lakeith, and he loved Margaret," Oka explained. "That's a personal choice. That's an artistic choice. Everyone had a chance, and it might be a cliché, but the best actor won the part."
Oka acknowledged that it is harder for Asians and Asian-Americans hoping to break out in Hollywood. "I'm Asian. I know how hard it is. I want to give back to the community," he said. "There are things I can do and can't do. [But] as long as film is a collaborative process, I'll fight. I'm always going to fight on behalf of my brothers and sisters."

Although backlash against him has since died down, Oka still seemed upset by his critics' remarks. "Ironically, I always tell younger actors, 'Don't read the internet, because the good stuff goes to your head and the bad stuff goes to your heart,' [but] I never follow my own advice," he said. "I was hurt because my intention was to help. I'm always trying to advocate for us."
Despite the notoriety surrounding the film, Oka is optimistic that Death Note will resonate with even the most skeptical of viewers and anime fans. In fact, he's acting as a liaison between Netflix and the creators of the original Death Note manga, Tsugumi Ohba and Takeshi Obata, to ensure that fans of the original property are happy with Wingard's final product.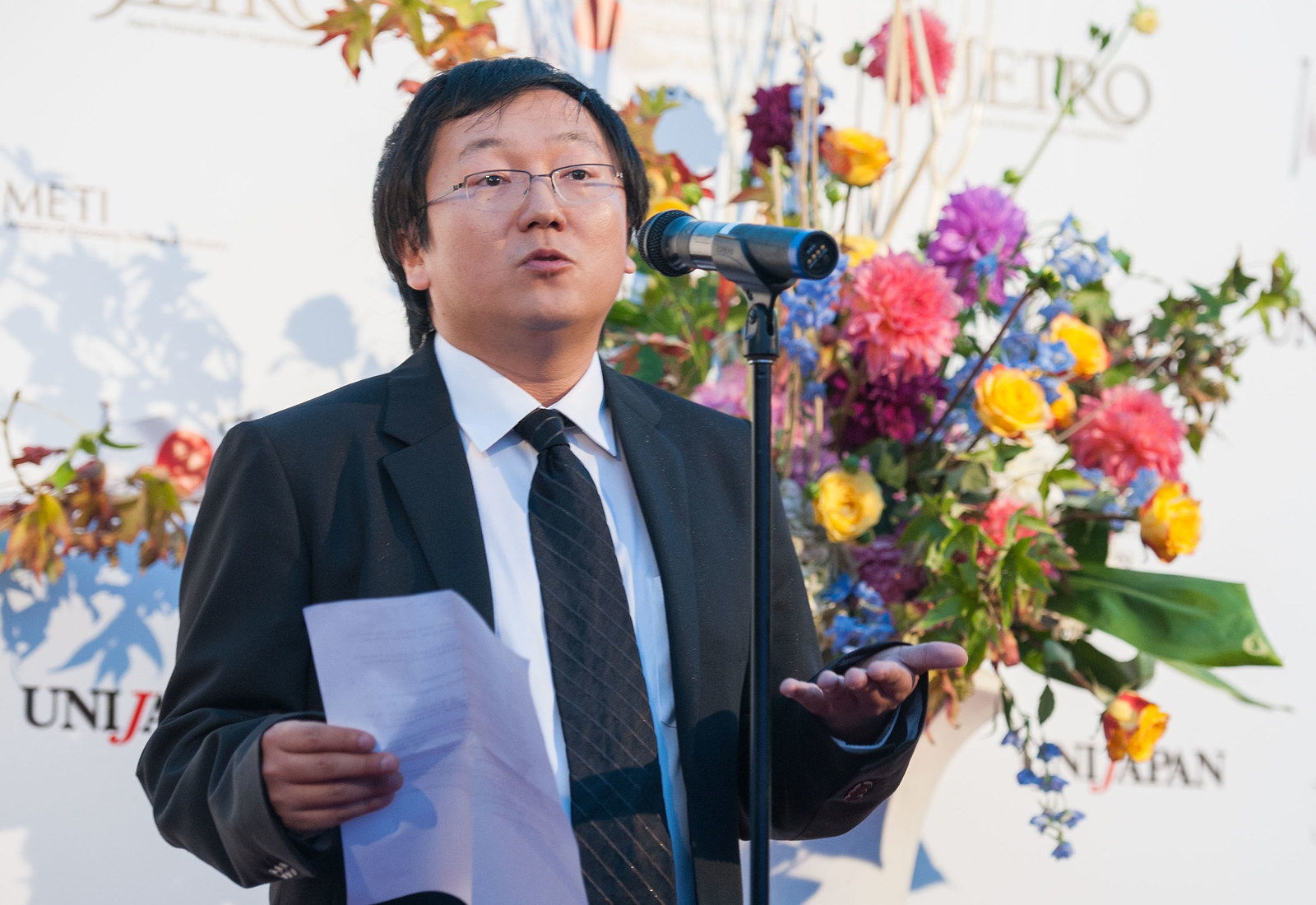 "I wanted to make sure the senseis were happy … They know what's core to the property. They know what the core fans like and gravitate towards," said Oka. "This is still a genre film with a very passionate fanbase — and I'm one of them. I am a geek. I am an otaku. I grew up on this, so I got into producing so I could protect that."
While many anime enthusiasts have expressed concerns that Wingard's Death Note skews too far from the original property, Oka insists they made the movie with the fans in mind, unlike previous filmmakers who have adapted anime for the big screen. In fact, he says there's been a shift in studio executives' attitudes toward adapting Japanese properties: "I think in the past they were saying, 'We got the rights, we're Hollywood, we know what we're doing.'"
But now, Oka said, Hollywood "welcomes" feedback from the rights holders, and that's where he comes into play. "For me, the defining moment from this film [was] when we did a private screening in Japan [for the senseis] ... and it just really brought tears to my eyes when the senseis were really happy with the film," he said. "It just made me realize everything I did for the film, it paid off. The senseis' smiles mean the most to me." In addition to his work on Death Note, he's currently producing a Mega Man movie that's in development at 20th Century Fox.
"In Japan, the domestic market is big enough [that] they can survive internally. Dealing with global stuff is kind of tedious: They're safe in their own environment … and they don't know how to communicate [with Hollywood], so that's where I want to be," Oka said. "At the end of the day, I just want the world to live in peace and harmony."