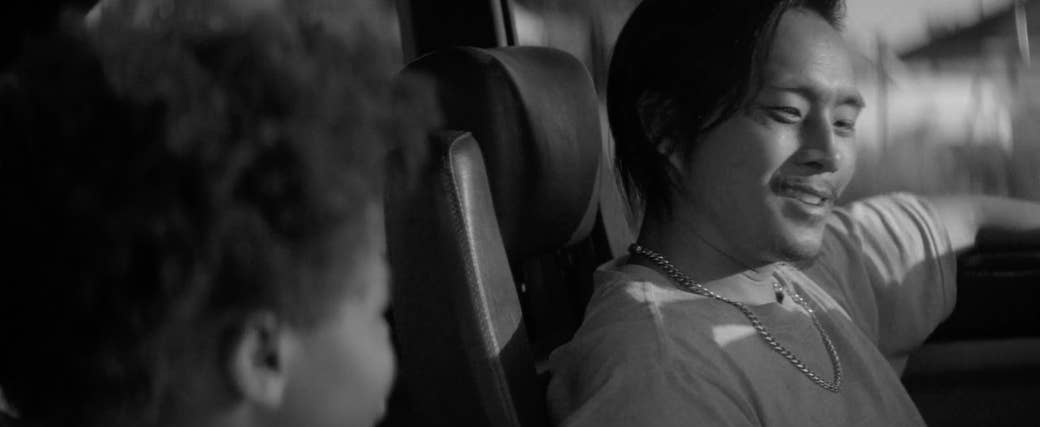 CULVER CITY, California — The upcoming film Gook is set during the 1992 Los Angeles uprising, but it's not a look at the fraught time period audiences have seen before. The movie centers on a pair of struggling young Korean-American shoe shop owners, Eli (Justin Chon) and his brother Daniel (David So), who develop an unlikely friendship with an 11-year-old black girl named Kamilla (Simone Baker), one of the few people in their mostly black and Latino neighborhood who likes them.

Early on in the movie, the precocious tween cranes her neck sideways for a better look at the graffiti that's been scrawled on the hood of Eli's beat-up Toyota. Although she doesn't know yet what the word "gook" means, she seems to sense that it's a touchy one that's not hers to use. Kamilla then turns to Eli and asks somewhat tentatively, "Yo, what does that even mean?"
At that point, Eli has to make a decision. "Does he perpetuate the hate? Does he educate her about the hateful term, or does he tell her just the literal [definition] and protect her … at least for that time?" Chon told BuzzFeed News in early August. Eli opts for the latter, telling her how in Korean, "guk," which is how it's actually spelled, simply means "country" — and how "miguk" means "America." Although he leaves out the origins of the racial slur, Chon, who also wrote and directed Gook, said many young people don't know about the word, which US soldiers used as a derogatory term for Koreans, and subsequently the Vietnamese, during the Korean War.
"A lot of kids don't even know what [gook] means, and they pronounce it wrong," said Chon. "And for me, I don't know how to feel about that. Maybe it's good that it's going away, but then there's the other side: Like, no, we gotta make sure our history doesn't get erased. Our experiences matter in that a lot of people got called that. We need to know where that came from." That desire to make sure people understand Asian-American history is what compelled Chon, best known for playing Eric Yorkie in the Twilight Saga, to make a film about the LA uprising from the point of view of Korean-Americans. "It's a film about who gets to tell the story," he said.
And while Gook follows a day in the life of a Korean-American, Chon was careful to create nuanced representations of both the Korean and black Americans it depicts, as well as the tensions between them. "I'm not saying one person is more right than the other. I'm saying everybody's struggling," he said. "Everybody's living on top of each other in this neighborhood, and they have to deal with each other. … But the least I can do is justify why everyone is angry."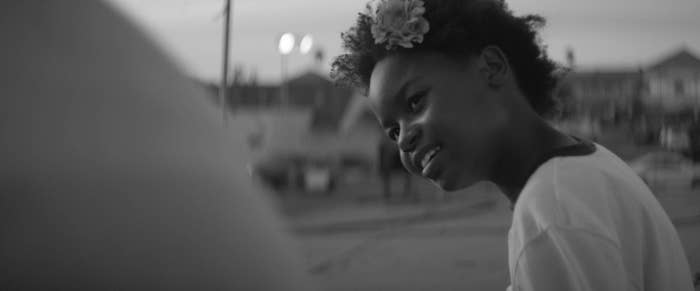 Chon was 11 years old in 1992 when the four cops who beat Rodney King were cleared of all charges. The acquittal sparked six days of civil unrest, mostly in South Central Los Angeles. Many businesses run by Koreans were damaged, looted, or burned down during the demonstrations, including the shoe store Chon's father owned. "Like most Korean families, we didn't talk about it. … They just sweep things under the rug and pretend like it didn't happen," he said. When Chon grew older and began to ask about that time, his father was bewildered. "He was just really perplexed, like, Why do you want to revisit such a traumatic time in my life?"

For Chon, the answer was clear. "It's time to stop being fucking quiet about shit … I understand with our parents coming here, they just needed to keep their heads down and put their nose to the grindstone … but now we're second, third, fourth generation in. We're past that. We are Americans now," he said. "We have a right to be here, and we have a right to be at the dinner table having the conversation with everybody else."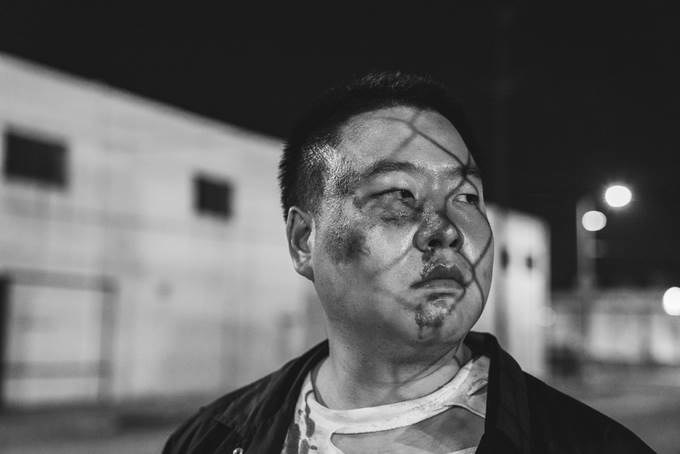 His passion seems to be amplified by the fact that the same sentiment is now especially relevant, considering the rhetoric and priorities of the current administration, as well as the treatment of Asian-Americans in Hollywood. Although Chon thinks the industry has become "a little bit more open" to Asian-American stories, especially following the #OscarsSoWhite controversy that erupted in 2015 and 2016, he says it was still "incredibly difficult to raise money" to make Gook, a film without any white characters of consequence.
"I don't know why, all of a sudden, when you inject a white person into a film, it becomes 'commercial,'" Chon said with a small laugh. Initially, when he tried to pitch the movie to big studios, he got feedback that he should add white characters. "They wanted us to have a white cop who comes in the middle of the film, who says 'Everybody leave. There's a riot,'" he said. "But that's just not my reality of this particular event."
That's in part why Chon decided to make Gook without studio backing. "I don't have as much resources, but I can push this out faster," he said. "I don't have to compromise in terms of vision, and I get to tell an authentic story." Chon said he could not have made Gook without help from a small community of people. "This movie was funded by people who didn't have money, through increments of $3,000, $6,000, and $9,000," he said.
Besides, Chon never set out to tell this story to make a profit. After winning the Next Audience Award at the 2017 Sundance Film Festival in January, Gook was picked up by Samuel Goldwyn Films and opens in select cities across the country today. "Let's be honest, I'm not getting rich off this film," he said. "I did this because I feel like it matters."