Master of None creator and actor Aziz Ansari has spoken out against Donald Trump's xenophobia in the past. And after he took the stage at the 2016 Emmys to present, the comedian called out Trump again — while simultaneously making a jab at the Oscars.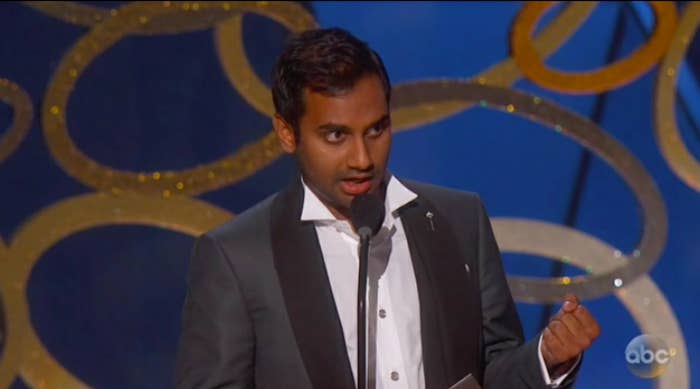 He joked about who he planned to vote for in the upcoming presidential election. "After careful consideration, I've decided I'm going with Trump — which is also why I'm recommending we get rid of all Muslim and Hispanic nominees from the ceremony immediately," he said.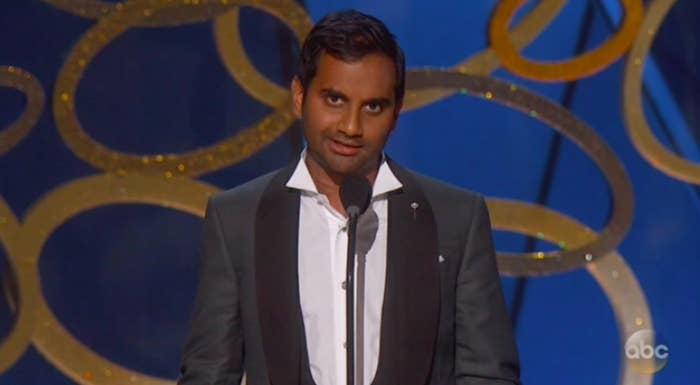 He took aim at Trump's discrimination against Muslims: "Mom, Dad... you need to be escorted out right now."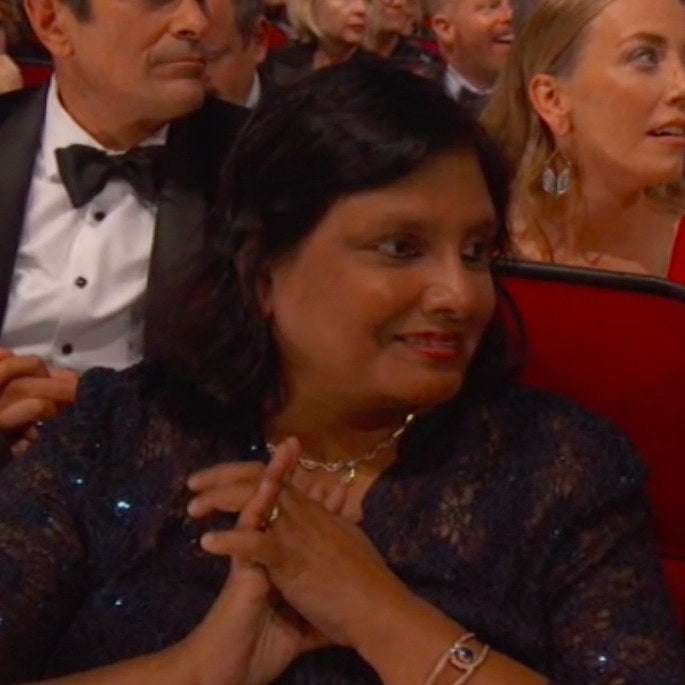 He also poked fun at Trump's rhetoric against Latino Americans. "Nice try changing your name to 'America,'" he said to America Ferrara. "You're not fooling anybody."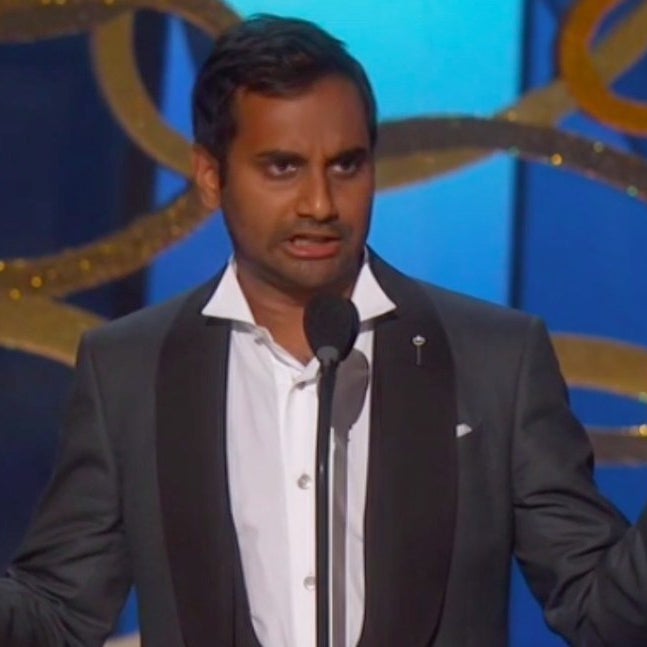 Aziz, keeping current. 👏👏👏👏