Soon after it was reported today that Game of Thrones actor Finn Jones will play the lead character in Netflix's upcoming series Iron Fist, some fans of the Marvel character took to Twitter in anger.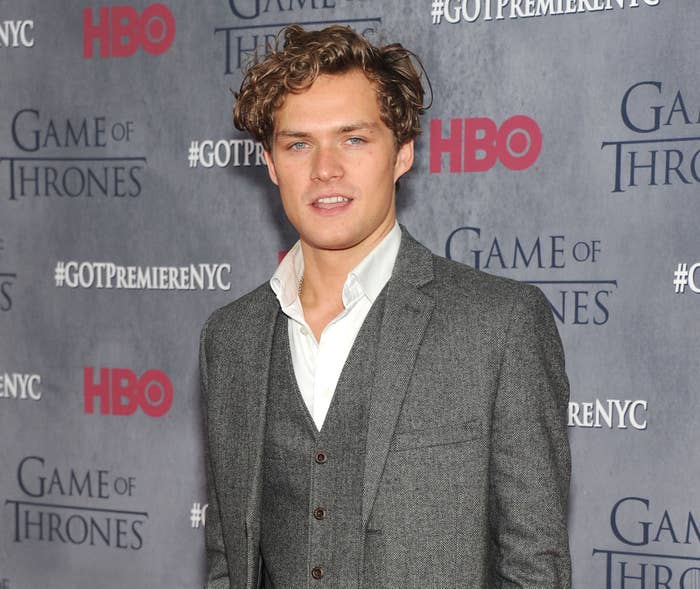 In the original Marvel comics, Iron Fist, whose real name is Danny Rand, is a white man who travels to a pseudo-Asian country. There, he learns kung fu, and after fighting off a dragon, he acquires the power of a mystical force known as the Iron Fist. It was a character created during the martial arts mania of the 1970s, and one that perpetuates Orientalism.

For months, many fans have called on Marvel and Netflix to modernize the comic's dated storyline and to cast an Asian-American actor as Iron Fist, prompting the hashtag #AAIronFist. A community of Asian-American activists called 18 Million Rising even launched a petition for the cause.
While some are pleased that the rumored casting is true to the original comics, many have expressed their disappointment.
Some pointed out Iron Fist's problematic roots.
They acknowledged that Iron Fist is white in the comics.
But mostly, people were upset an opportunity for an Asian-American actor to play a superhero went to a white actor.
One Twitter user even pointed out that this has been a gripe of Asian-American Marvel fans since the '70s, when Iron Fist emerged in the comics.
And Marvel Comics writer Marjorie Liu condemned the reported choice.
When reached by BuzzFeed News, neither a representative for Netflix nor Marvel Entertainment had a comment.
UPDATE
Finn Jones has been confirmed as the star of Netflix's Iron Fist.