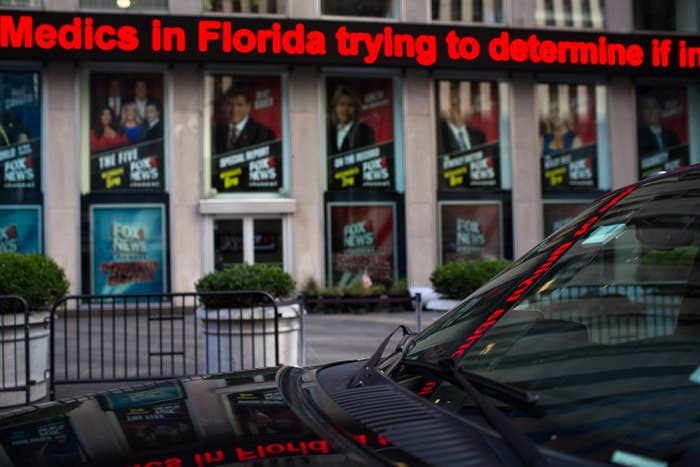 Much of the old guard of executives closest to the late Roger Ailes has departed Fox News in the nearly two years since a sexual harassment scandal first rocked the cable news network.
But in recent weeks, Fox News staffers have observed the quiet return of Dianne Brandi, the network's powerful executive vice president of business and legal affairs.
According to two sources familiar with the matter, Brandi has returned from a "voluntary leave" that was announced in October last year. She has been working remotely on legal aspects of the business such as contract negotiations, and her renewed involvement has been a surprise to some at the network who took last year's announcement as a precursor to her permanent exit.
Spokespeople for Fox News did not return requests for comment. An email to Brandi's Fox News account on Thursday returned an out-of-office reply.

Brandi's return has been controversial internally. "It's extremely demoralizing to the organization," said one network insider. "We need to move beyond the dark, old days."
But she also has her supporters. One Fox News source described Brandi as "the single most competent person in the building." Rupert Murdoch, the billionaire media mogul who controls Fox News' parent company and has acted as CEO at the network since the ouster of Ailes, is said to regard Brandi as a talented attorney.
Fox News offered no details last year on why Brandi was taking a leave.
At the time, she was increasingly in press reports about mounting legal troubles for the network. Brandi was named in various racial and gender discrimination suits filed by employees, and the Wall Street Journal reported that a wide-ranging federal probe into how sexual harassment settlements were structured and which executives arranged them was "[gaining] steam." According to the Journal, Brandi was among the executives federal investigators were looking into.
The current status of the investigation, which began under former US attorney for the Southern District of New York Preet Bharara, is largely unclear. Bharara was fired by President Trump, and Attorney General Jeff Sessions replaced his acting successor with Geoffrey Berman, who is currently serving as the interim attorney until confirmed. One source said that, procedurally, investigations continue between US attorneys.
The US Attorney's Office declined to comment about Fox News.
Brandi's leave also at first coincided with 21st Century Fox's hunt for regulatory approval to purchase the portion of European pay-TV giant Sky that it didn't already own. At the time, nearly all of the company's attention was focused on completing the acquisition, a long-coveted piece of Murdoch's future strategy. Ultimately, he shifted to another deal — one to sell 21st Century Fox's entertainment assets to Disney — that made the Sky pursuit more or less moot. While Fox's culture became a sticking point with UK regulators, a company spokesperson denied to Vanity Fair last year that Brandi's leave had anything to do with the Sky deal.