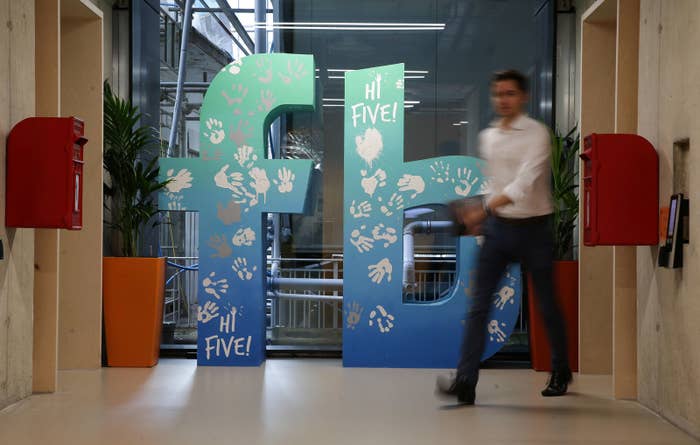 Media executives have for years gathered together to gripe about Facebook and Google, but increasingly some are discussing a new concept — the regulation of Big Tech.
In a trade group board meeting last week, dozens of media executives — whose companies have come to rely on Facebook and Google for traffic — discussed Facebook's sweeping changes to its News Feed. The forum, a gathering for publisher trade body Digital Content Next, offered the first opportunity for media executives to collectively process a move that will likely drastically reduce publishers' audience size.
As media executives complained about the social giant's lack of transparency in the news business, one European executive raised an idea. Jens Müffelmann, the head of the US unit of German media company Axel Springer, pointed out that European media outlets really grabbed Google's attention when EU regulators began to apply pressure, according to two people familiar with the meeting.
Executives appeared receptive to the point. "His comment stood out," one attendee said. "It was framing for everyone a blueprint that worked."
No consensus was reached, sources said, but even a discussion about regulation marked an escalation in publishers' private talks about Facebook. The idea is no longer taboo and even being looked at as a solution by some US publishers, who have long played ball with the tech giants but are desperate to find some way to roll back their growing power. Americans tend to hold a vastly different view of regulation, especially around speech issues, than Europeans, complicating any effort to push for regulation in the United States.
According to the attendee, one executive at the meeting likened Facebook to Big Tobacco. That comparison — that social networks have become behemoths requiring government oversight for the sake of public informational health — was raised in a recent column by tech investor Roger McNamee.

Müffelmann declined to comment. Axel Springer has invested in US media companies like Mic and Group Nine Media and owns Insider Inc., the parent of Business Insider.
Jason Kint, the CEO of DCN, declined to comment on what was discussed in a confidential board meeting. The trade organization represents outlets like the New York Times, the Washington Post, ESPN, Vox Media, Bloomberg, News Corp, and Tronc. BuzzFeed is not a member.
Facebook declined to comment.
The tough words from media executives come during an extremely tense time between the press and Facebook, whose small algorithm tweaks can have huge reverberations for publishers' businesses. After years of reliance on Facebook, media organizations are bracing for steep reductions in their audiences as Facebook tweaks how it prioritizes content — and publishing executives are angry.

In recent months, the media industry has shown an appetite for involving Washington in their battle with big tech. News Media Alliance, another trade group, organized a group of newspaper companies seeking an antitrust exemption from Congress so that they can bargain with tech platforms as a unit.
David Chavern, the CEO of News Media Alliance, said that he has not heard publishers calling for overt regulation of Facebook and Google, but that the notion didn't surprise him.
"It was only three or four years ago when people realized there are only two winners here, and it's taken some time to sort out all of the implications of that," Chavern said. "If you have a bunch of news publishers go away, the blame is going to be pointed at Google and Facebook."
A larger political effort from digital media executives is far from certain. But there's reason to believe lobbying might catch on with legislators. In the wake of the 2016 election, Facebook was on the receiving end of scrutiny and public acrimony for its inability to stop the proliferation of fake news stories, and distrust of Facebook and Google has spread across the entire political spectrum.
Media executives have for years kept their criticisms of tech private, but recently they have felt more comfortable speaking out. Rupert Murdoch, the media mogul controlling News Corp and an outspoken skeptic, said earlier this month that Facebook should pay publishers a "carriage fee" like cable companies pay to TV networks. Speaking at CodeMedia this week, Facebook's Campbell Brown said she wouldn't rule out Facebook paying publishers, but also said that her job wasn't to make publishers happy.
For media executives, the discussion mainly comes down to money. Publishers receive a huge portion of their audience from Google and Facebook, but the amount of revenue they collect from those distributors has been paltry in comparison, some executives have complained. Last week, DCN released a report showing that Facebook and Google only account for less than 5% of publishers' digital revenue.