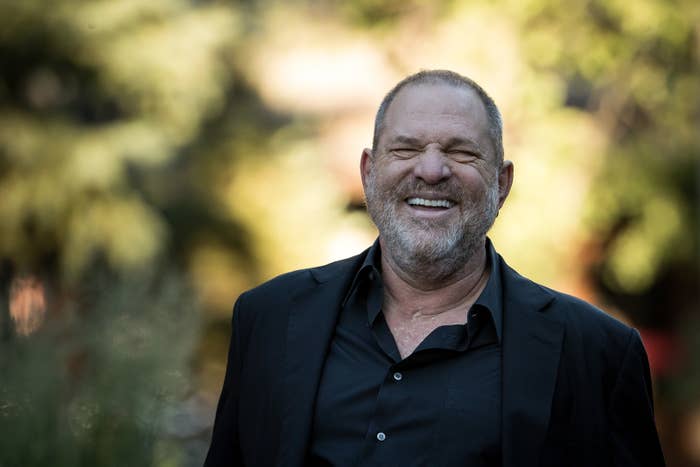 A former top adviser to Barack Obama was among the list of public relations professionals and lawyers consulting Harvey Weinstein over a major New York Times story, according to two people familiar with the matter.
Anita Dunn, a top Obama campaign staffer and former White House communications director, helped offer damage control advice for the Hollywood mogul.
On Thursday afternoon, the New York Times published a major investigation into Weinstein that features on-the-record claims of sexual harassment, including from actor Ashley Judd.
The Hollywood Reporter and Variety reported Wednesday that the Times was working on the story on Weinstein's personal "behavior." The two Hollywood trade outlets also reported that NBC News' Ronan Farrow is working on a piece about Weinstein for the New Yorker.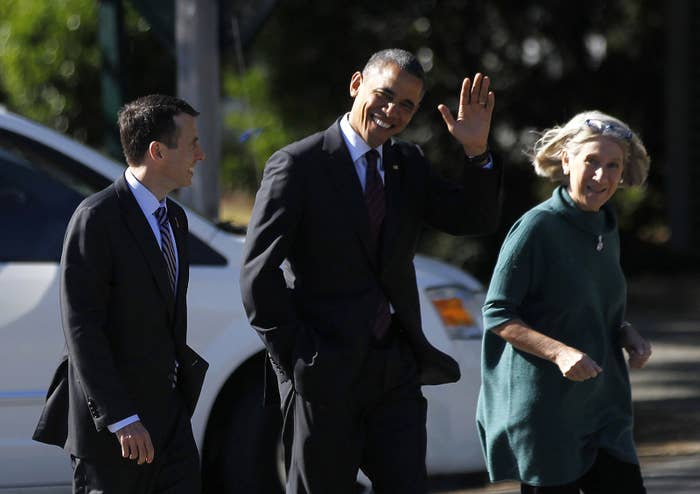 Dunn was not paid by Weinstein for her help, according to one of the people familiar with the matter. But she did offer her PR advice, including in regards to a Sept. 23 Times story written by Megan Twohey. The story, about a controversy over Weinstein's work with AIDS charity amfAR, was thought to be a precursor to the big investigation posted on Thursday.
Sources said that Lanny Davis, former special counsel to Bill Clinton, has been central to the PR effort for Weinstein, who is a major Democratic donor. Davis is engaged as an attorney providing legal advice to Weinstein, according to a spokesperson for his law firm.
Dunn, for her part, is the managing director of SKDKnickerbocker, a Washington public affairs firm with deep ties to Democratic politics. She was communications director for Obama's 2008 campaign and served briefly in his administration.
Later on Thursday, SKDK put out a statement on the matter: "Today you may have seen a news report indicating that our colleague Anita Dunn recently advised Harvey Weinstein. Anita was asked to speak with him by a friend. Harvey Weinstein and Miramax are not now and have never been clients of our firm or of Anita's. If you know Anita, you can only imagine what she said to him. Our commitment to defending women's rights remains as strong as ever."
Weinstein's legal team is also a murderer's row of high-profile names, according to Variety and THR: David Boies, Lisa Bloom (who helped bring down Bill O'Reilly), and Charles Harder (who helped Hulk Hogan fell Gawker).
Davis and Boies communicated with the Times reporters working on the story, according to a person familiar with the matter.
Weinstein responded to the Times story with a statement: "I appreciate the way I've behaved with colleagues in the past has caused a lot of pain, and I sincerely apologize for it. Though I'm trying to do better, I know I have a long way to go."
He had responded in a statement on Wednesday to the reports foreshadowing the New York Times story: "The story sounds so good I want to buy the movie rights."
Prior to publication of the Times story on Thursday, Bloom (who in April tweeted that her book was being made into a Weinstein-produced miniseries) did not return requests for comment. Spokespeople for the New York Times and The New Yorker both declined to comment.
One of Hollywood's most famous producers known for films like The Artist and Silver Linings Playbook, Weinstein — who cofounded Miramax — has been a controversial presence for years. He has been known to be combative with both employees and the press.
Ruby Cramer contributed additional reporting to this story.