If you have been anywhere near the internet over the last couple of weeks, then you are probably aware of Netflix's latest hit, Wednesday.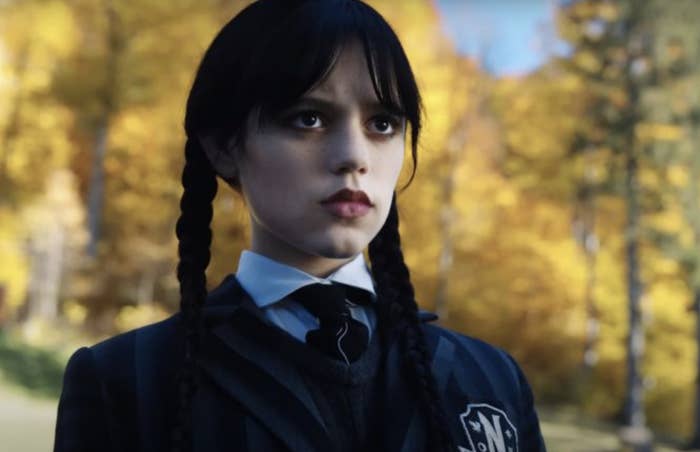 The eight-episode series is an Addams Family spinoff and stars 20-year-old Jenna Ortega as the titular character, Wednesday Addams.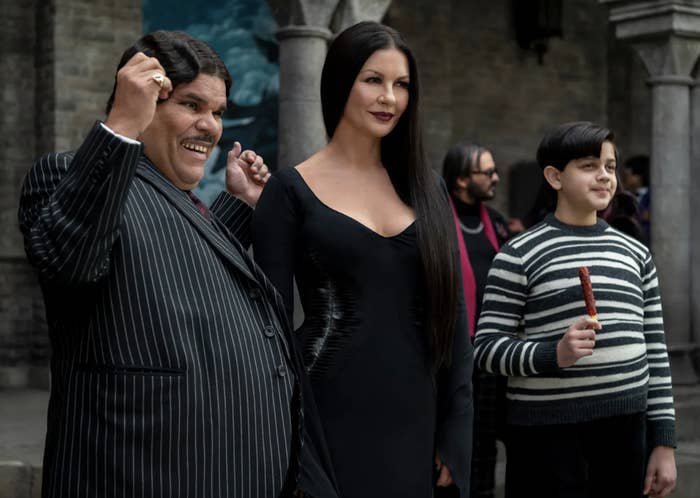 And there is one scene in particular that has driven social media wild, with viewers left captivated by Wednesday's moves at her school dance.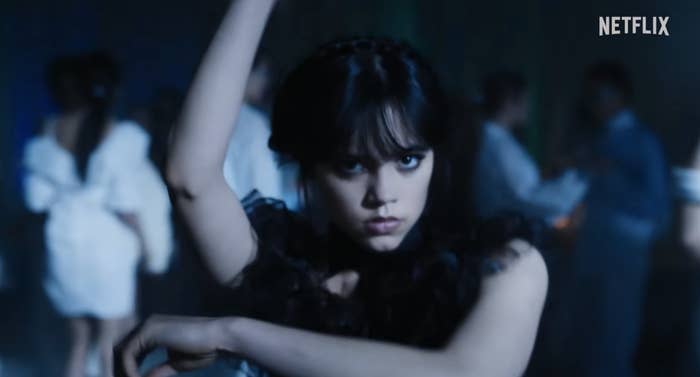 In Episode 4, the character stuns her date, Tyler, when she performs an attention-grabbing routine to "Goo Goo Muck" by the Cramps, with her face remaining completely deadpan.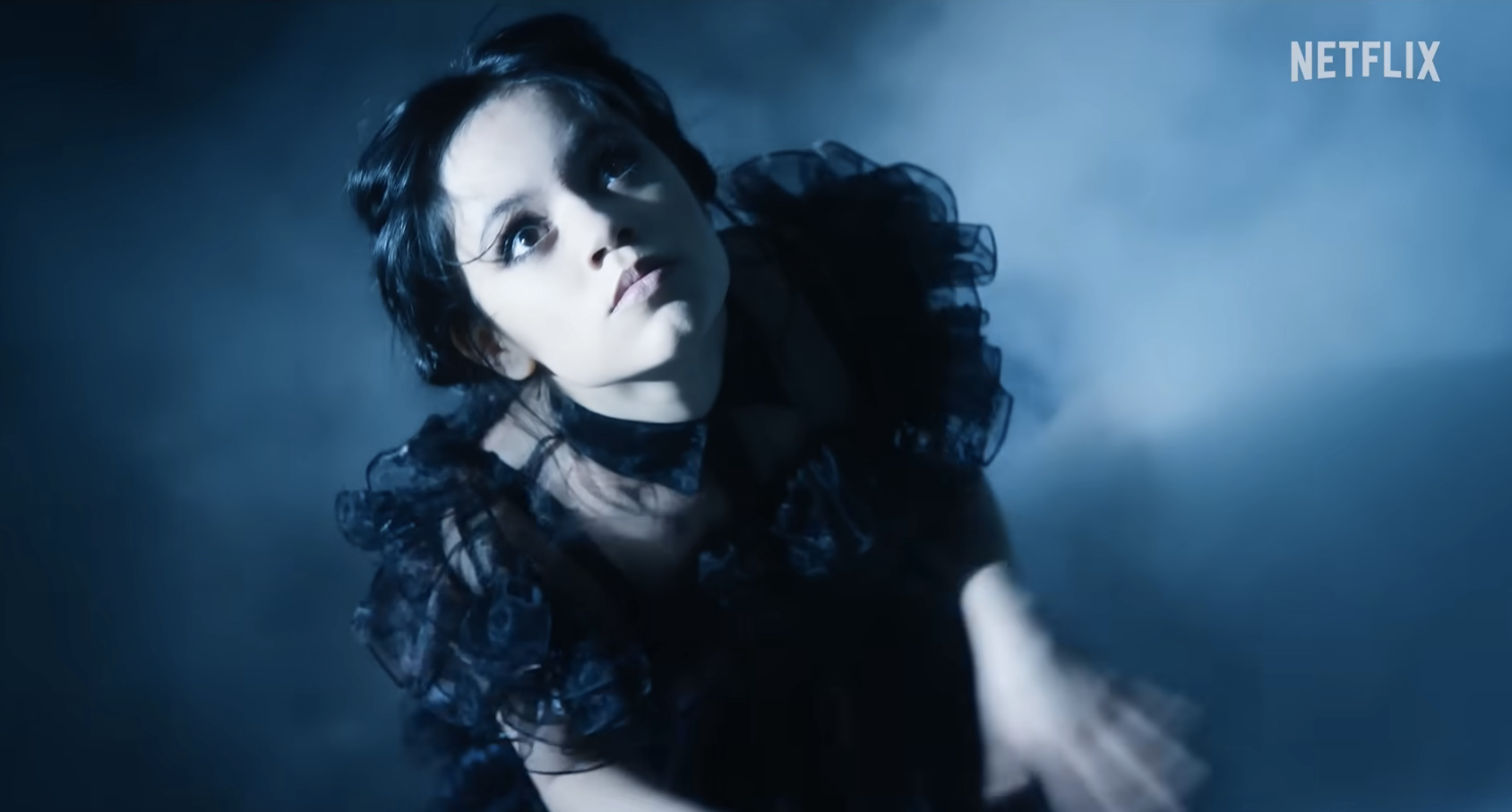 Before long, people were recreating the dance in TikTok videos, although many users have created their own iteration with Lady Gaga's "Bloody Mary."
Jenna previously admitted that she did not anticipate the scene becoming as popular as it did and even said that she'd felt "insecure" about it because she'd put the moves together herself.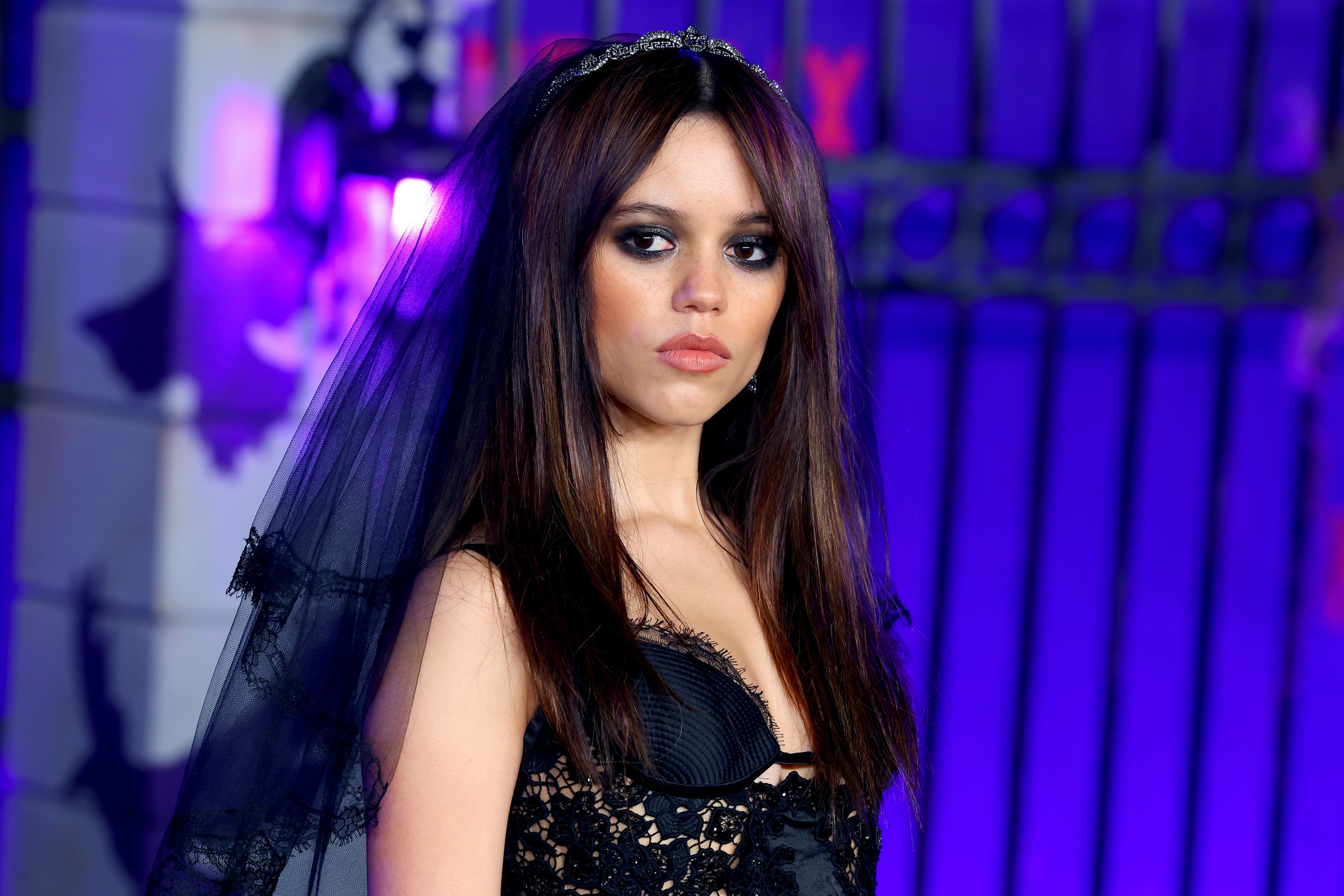 "I actually felt really insecure about this," she said in a behind-the-scenes video. "I choreographed that myself and I think it's very obvious that I'm not a dancer or a choreographer."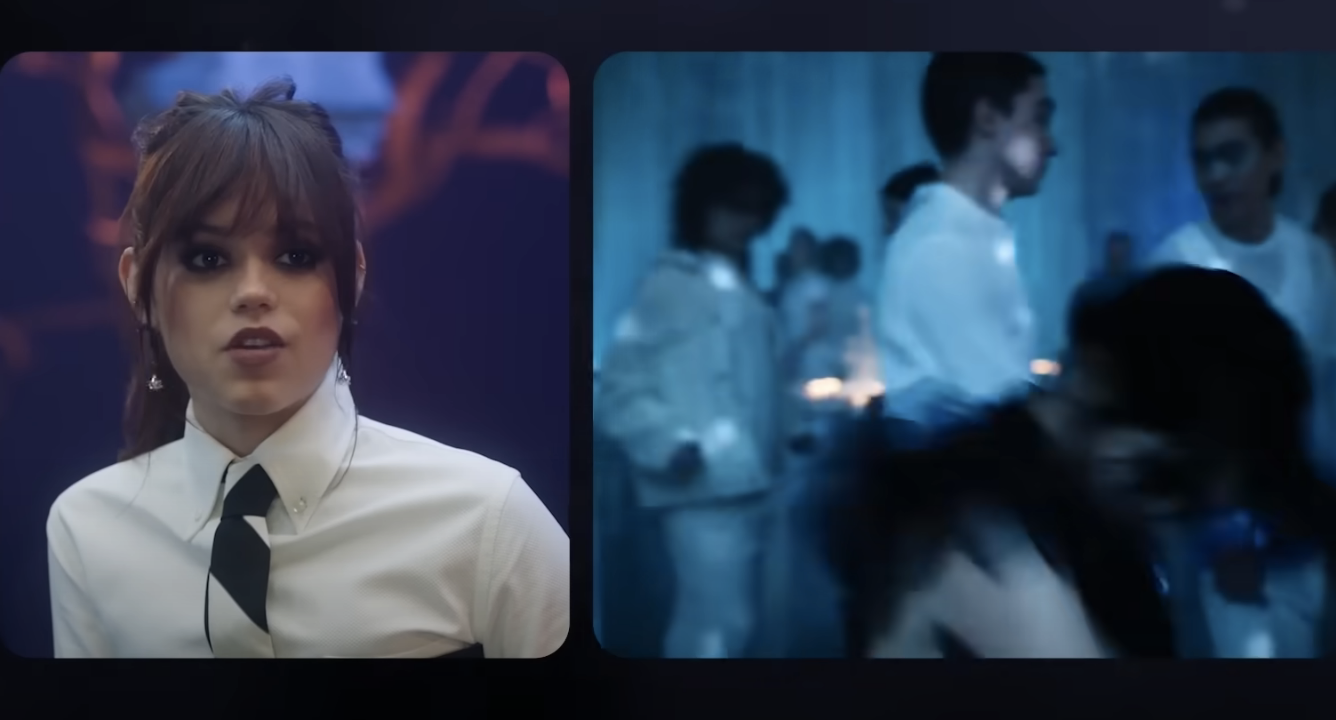 Jenna also opened up about her experience shooting the dance in a new interview with NME, where she revealed that she actually had COVID-19 during filming.
People have been left horrified after Jenna confessed that she was allowed to film while waiting for her test results after she'd woken up with symptoms of the virus.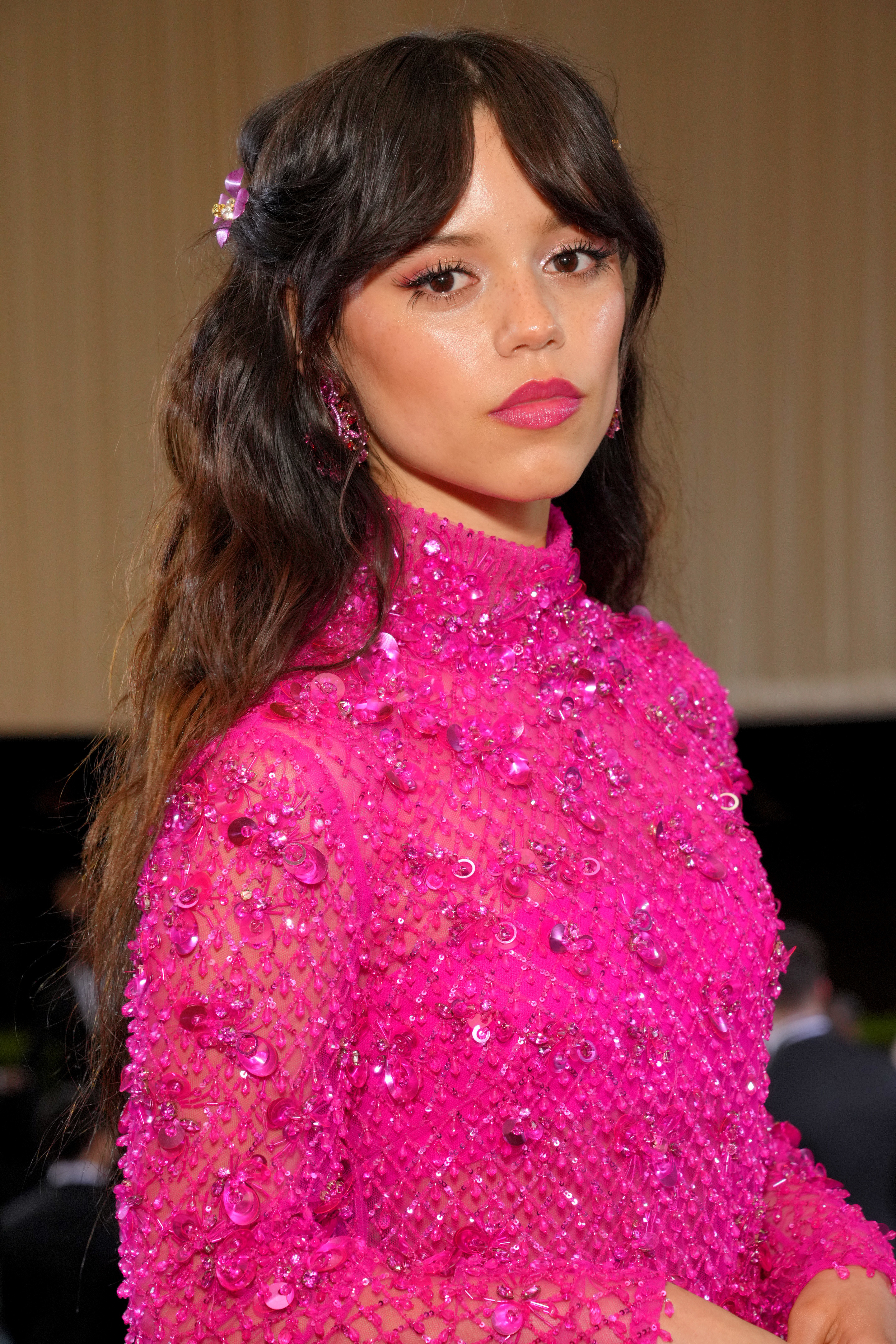 "It's crazy because it was my first day with COVID so it was awful to film," Jenna explained.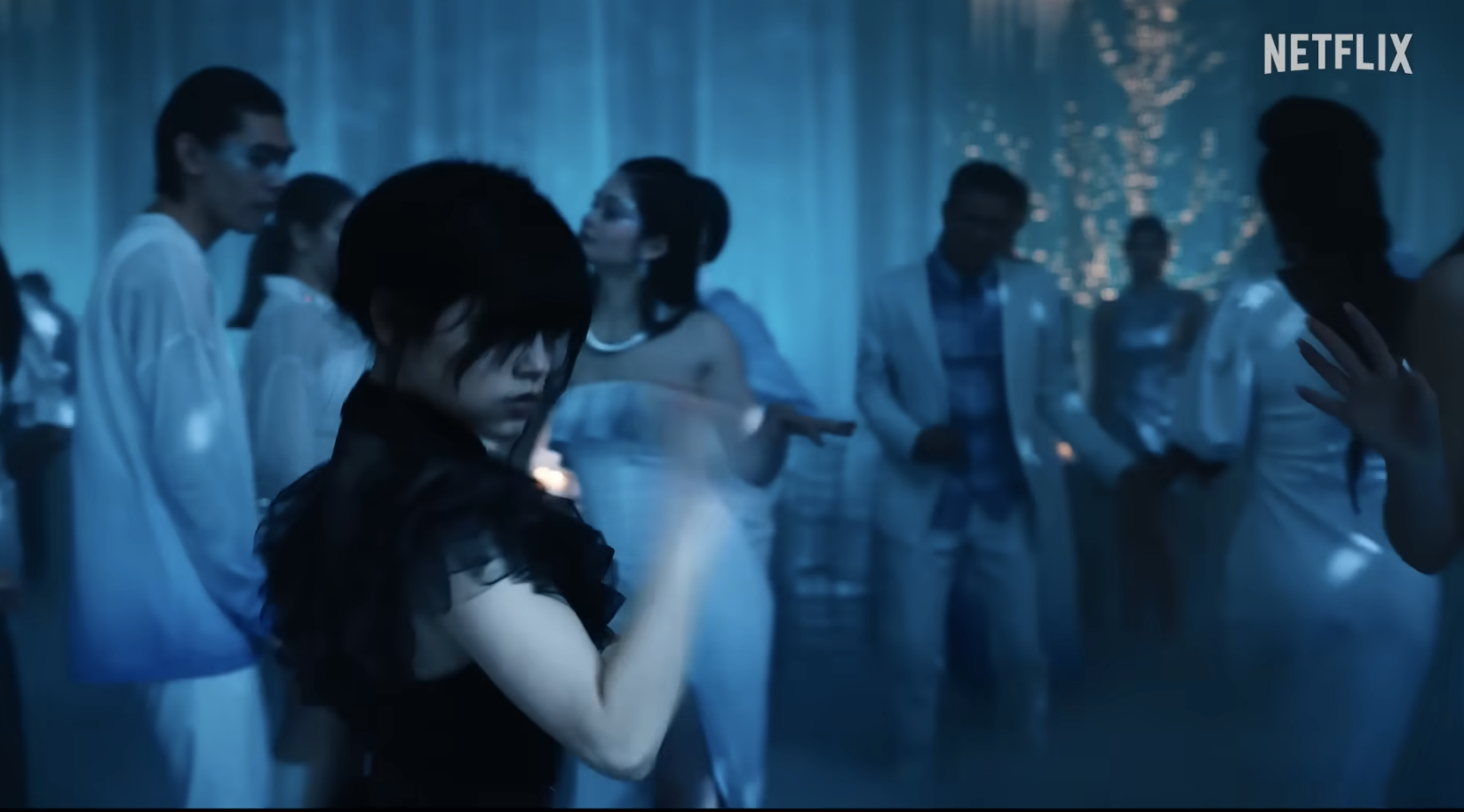 Detailing her symptoms, she shared: "I woke up and — it's weird, I never get sick and when I do it's not very bad — I had the body aches. I felt like I'd been hit by a car and that a little goblin had been let loose in my throat and was scratching the walls of my esophagus."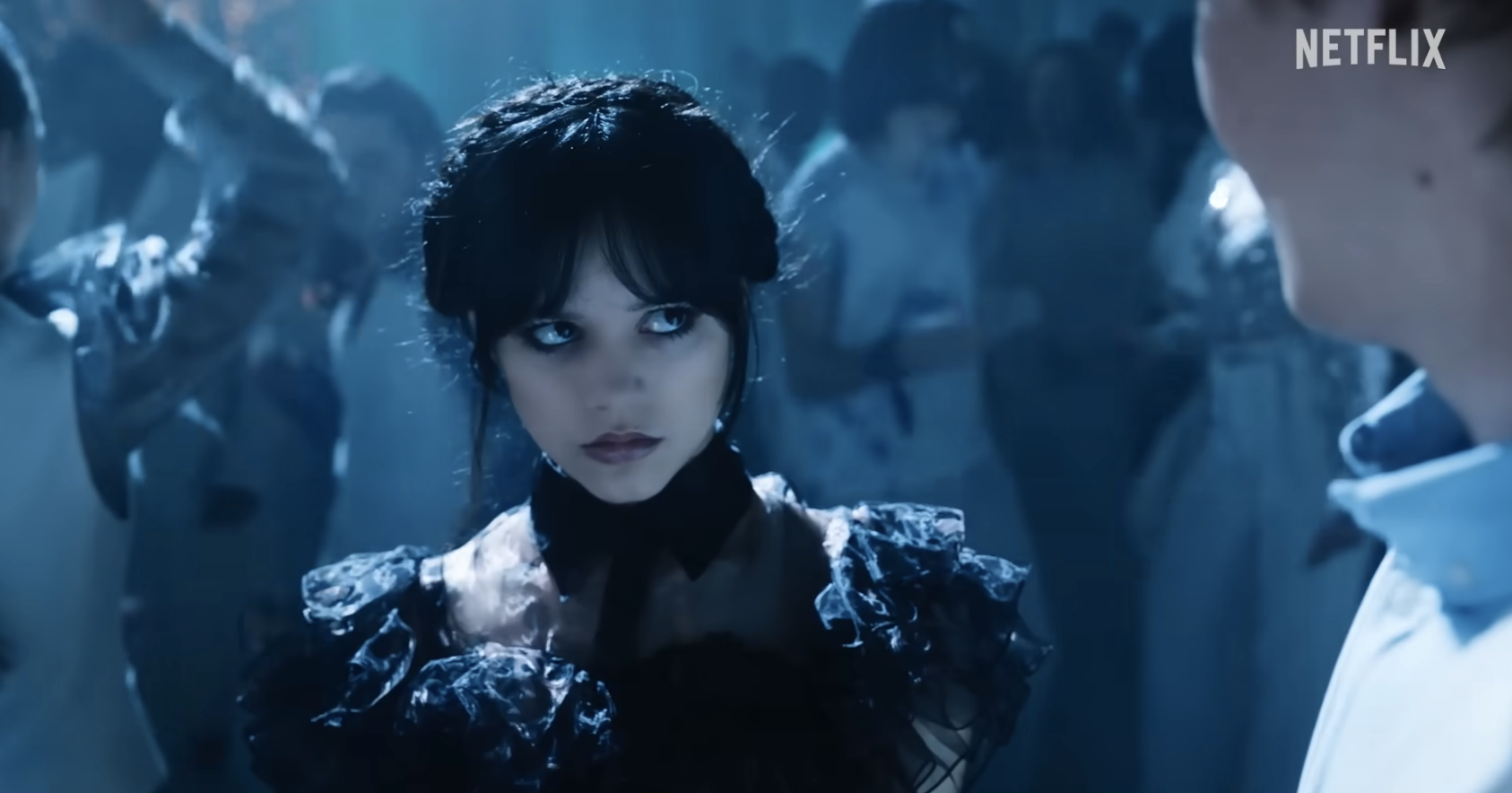 "They were giving me medicine between takes because we were waiting on the positive result," Jenna added. "I asked to redo it but we didn't have time. I think I probably could have done it a bit better."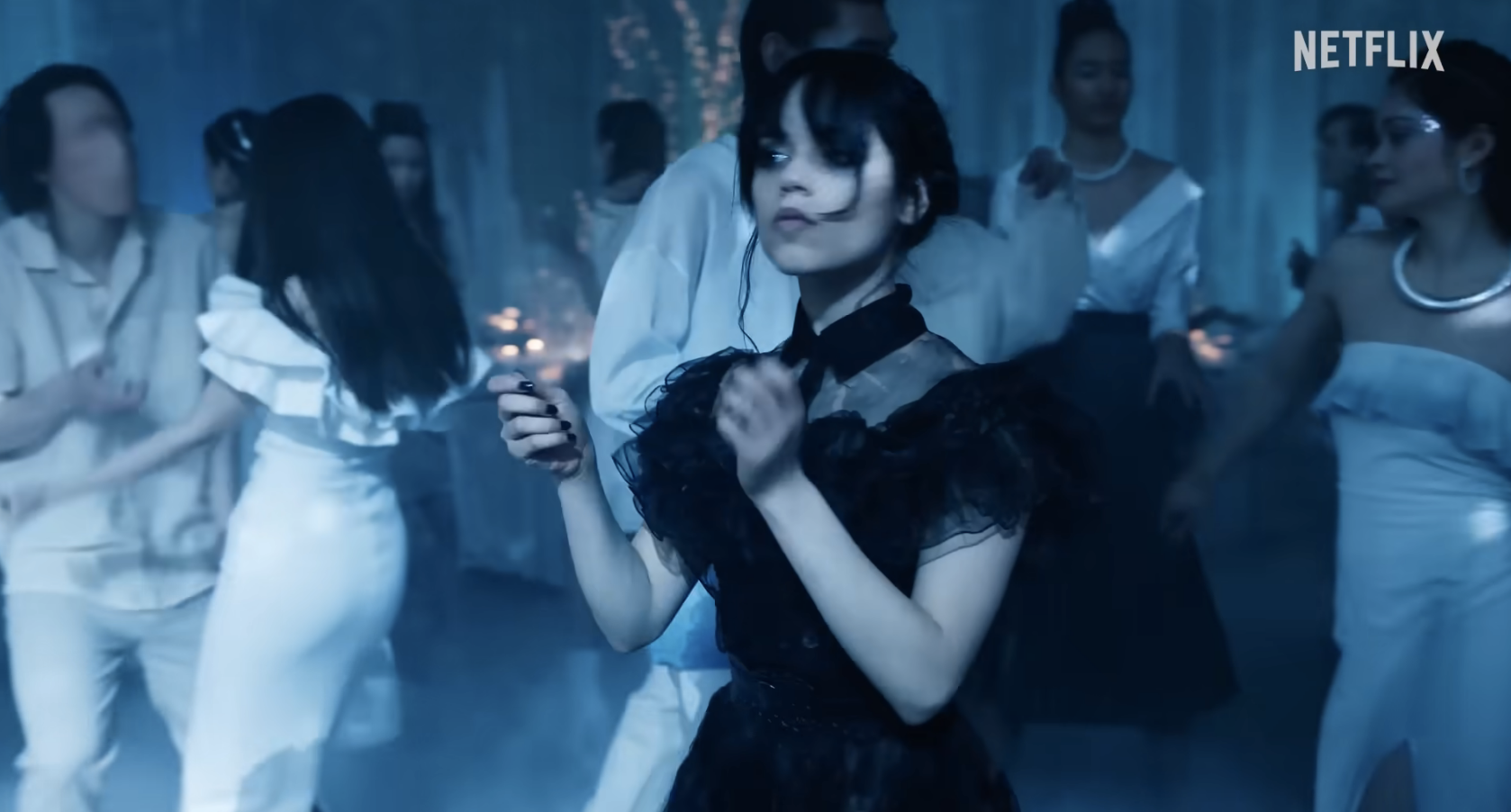 Netflix confirmed Jenna's story and added in response: "Strict COVID protocols were followed, and once the positive test was confirmed production removed Jenna from the set."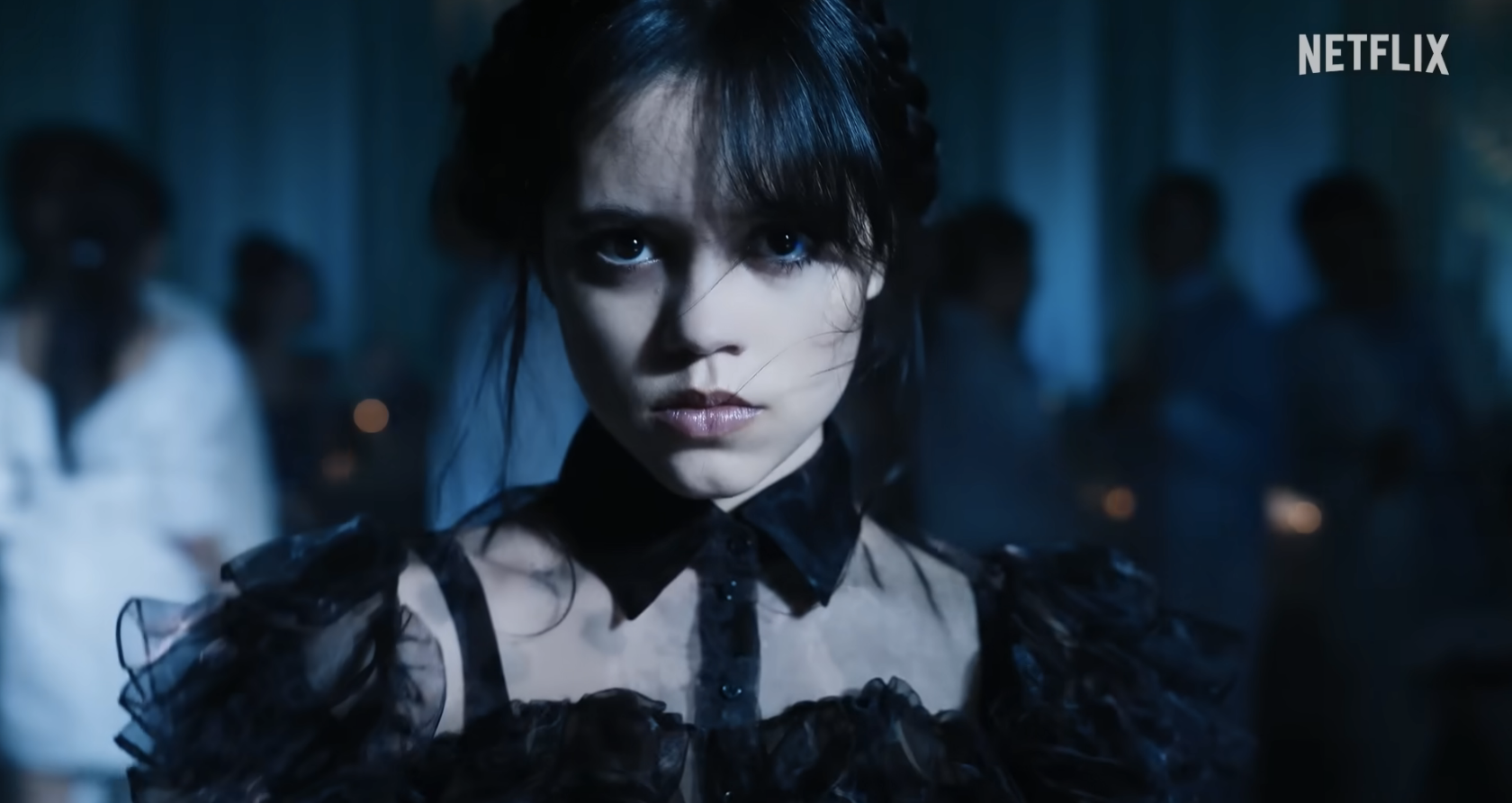 But many have criticized the show's production company, MGM, and series director Tim Burton for allowing Jenna to work when she felt so unwell.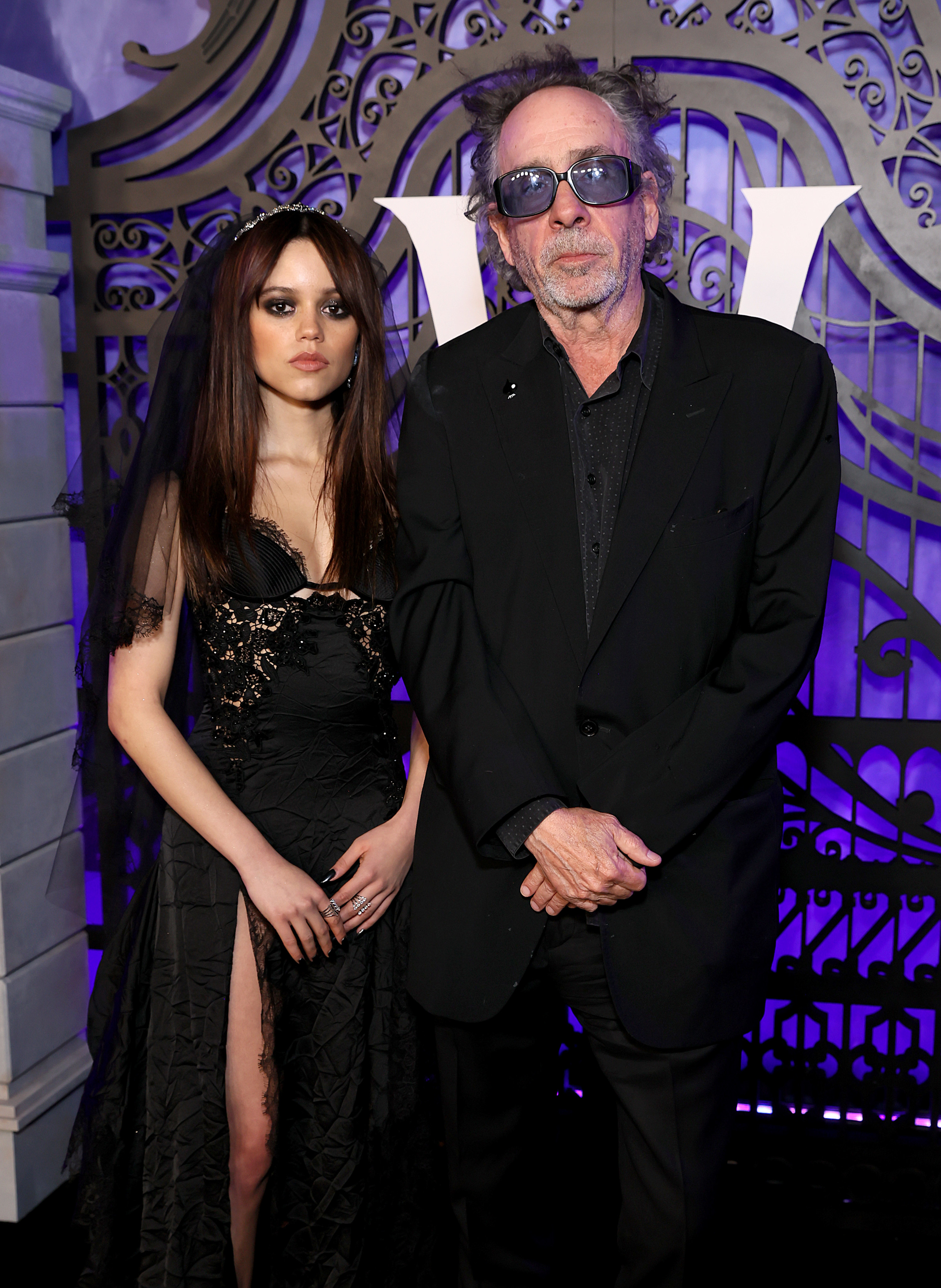 In addition to the fact that she should have been given time to rest, it has been pointed out that COVID-19 is highly contagious and Jenna being on set put everybody else at risk.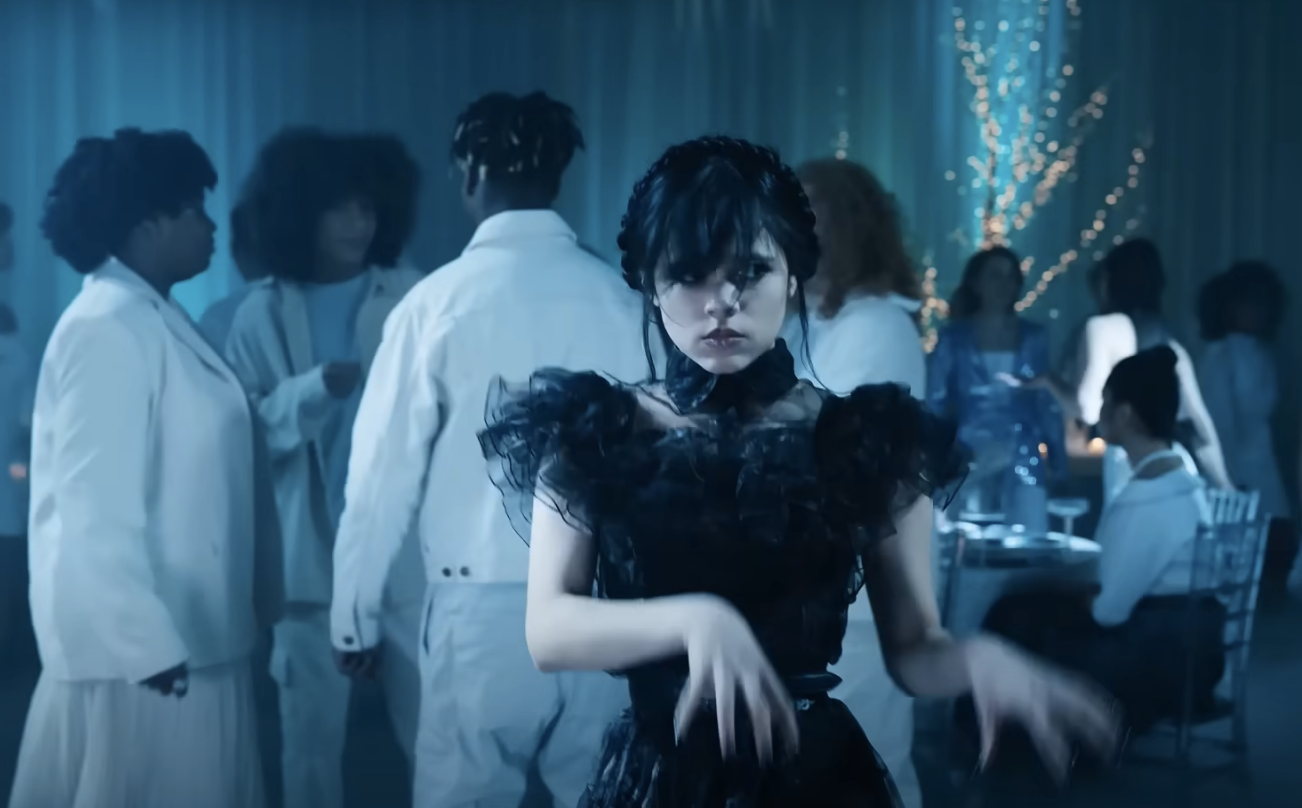 Some people mistakenly attributed blame to Netflix as this is where the show aired, however, it is important to note that MGM was the production studio involved in the making of Wednesday, so all COVID-19 set protocols were handled by MGM.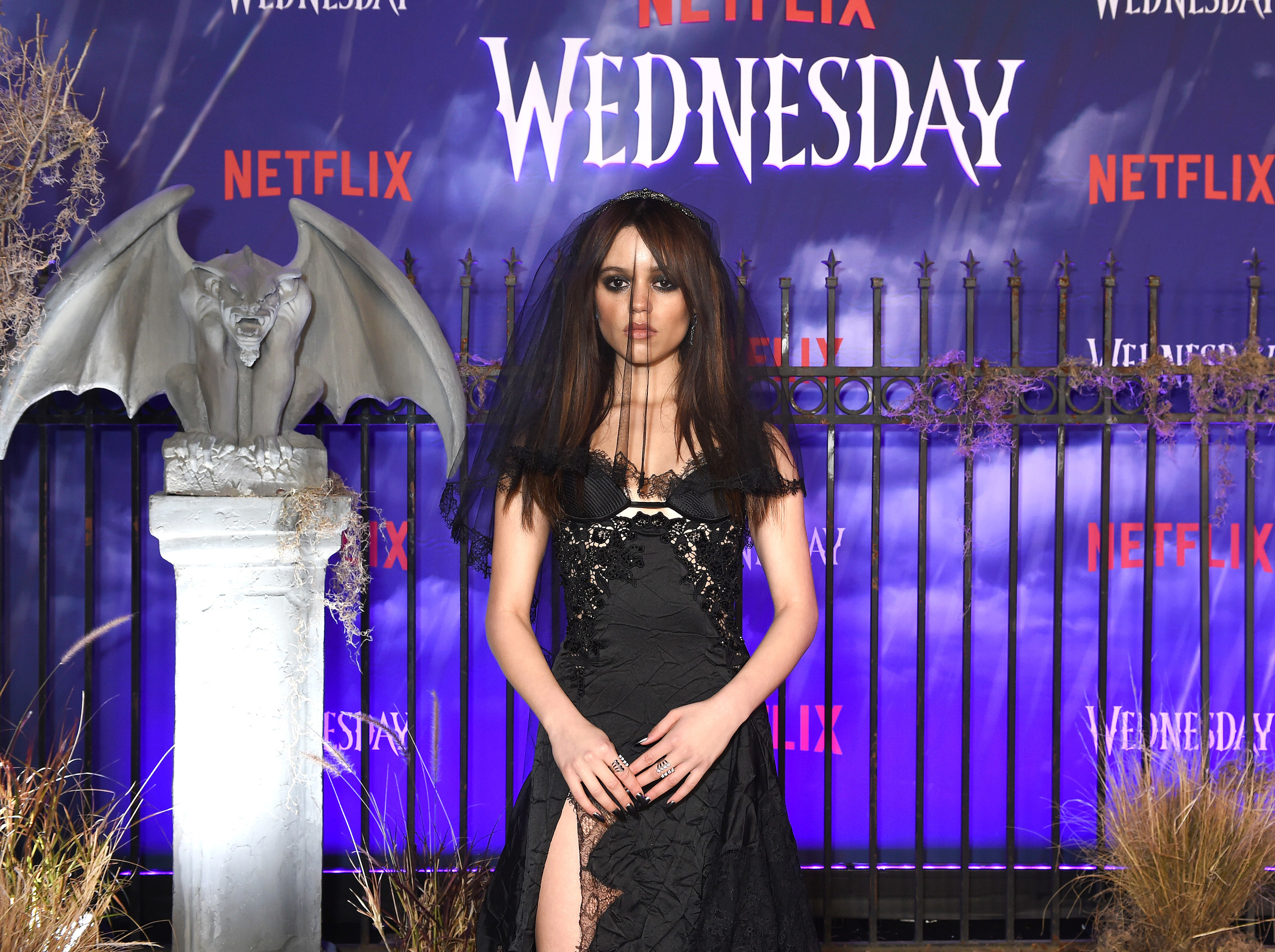 Discussing the situation in a Reddit forum, one person said: "It's not even a one on one shot,it was literally a whole dance club scene with a lot of people involved. I don't blame Jenna because she informed them in time but I think it was highly irresponsible of the makers to continue the shoot especially since it involved a crowd."

Someone else agreed: "It's such a failure of those in charge and so disrespectful to anyone on set who is high risk or lives with someone who is."

Another wrote: "This is irresponsible practice for a production this large. Anyone who is even remotely symptomatic is supposed to be kept off of set until the test returns with a result. I'm sure her being positive on set like this caused spread to other cast members, crew, as well as background performers. I'd be so upset if I were on this show!"

And it was widely agreed upon that Jenna was not to blame for the situation, with one user summarizing: "Jenna as the employee is not responsible, Netflix, the producers and Burton would be."

But some took issue with the way that Jenna recounted the story, arguing that it was a representation of "grind culture."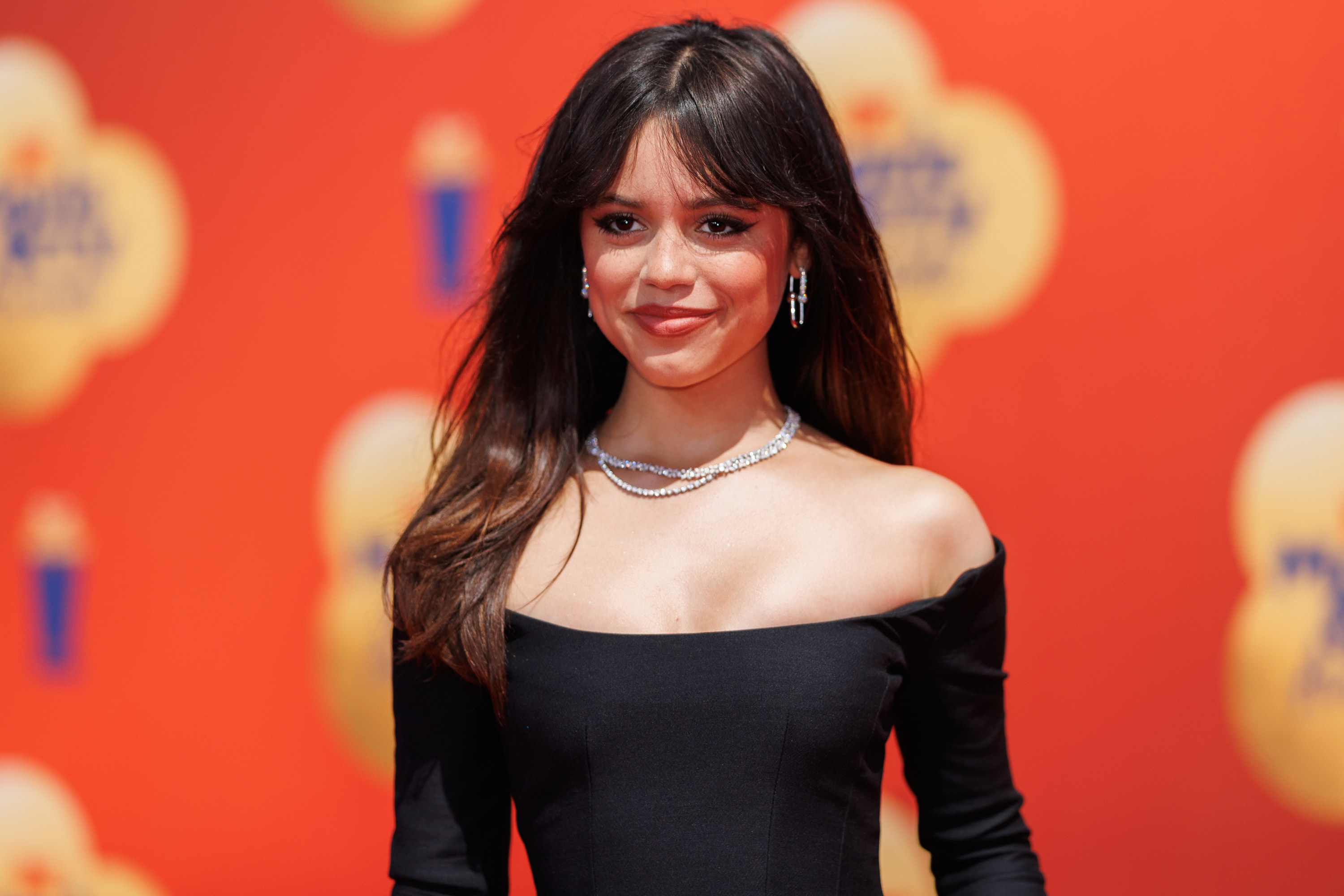 "I don't blame Jenna for working while Covid+ bc as others have stated, I doubt she has the power/clout to go against Netflix/Burton. But I am kinda raising an eyebrow at how she's telling this story like it's a good anecdote of how tough/dedicated she is, and not framing it as how fucked up the situation was," someone commented.

"Yeah,social media loves to push this grind culture. It's very toxic. Working yourself to death is not a flex," another agreed.

Jenna previously revealed that she had studied archival footage of goths dancing in clubs in the '80s to perfect her dance routine, as well as analyzing Lisa Loring, who played Wednesday in the 1960s TV series.