It's fair to say that Jackie Chan is one of the biggest and most popular action movie stars in the world after starting his career at just five years old in the 1960s.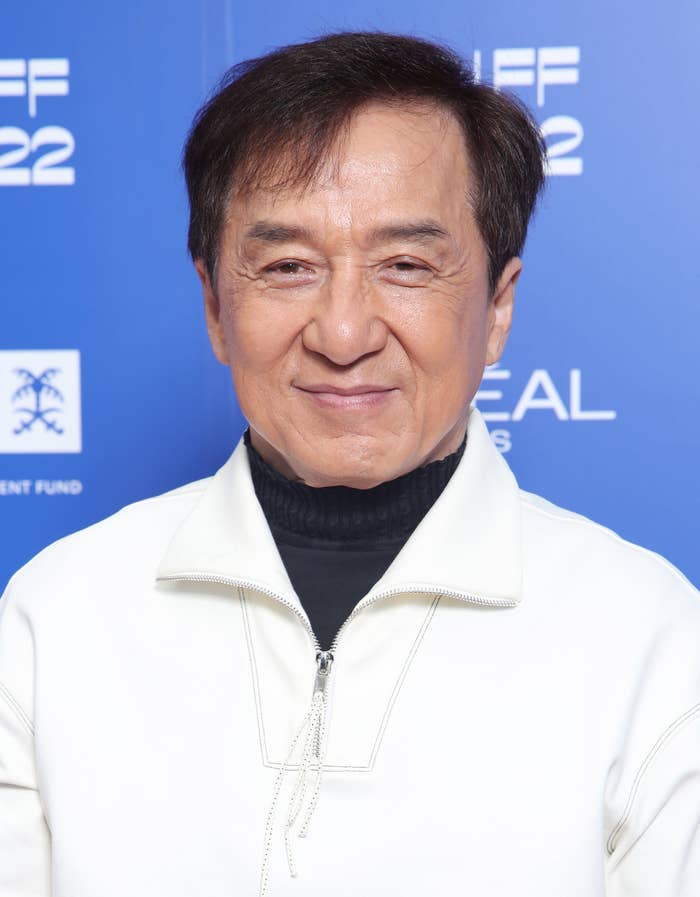 While Jackie is renowned for his acting skills and impeccable comedic timing, it is his talent as a martial artist that really sets him apart and the star made a name for himself by performing all of his own stunts early in his career.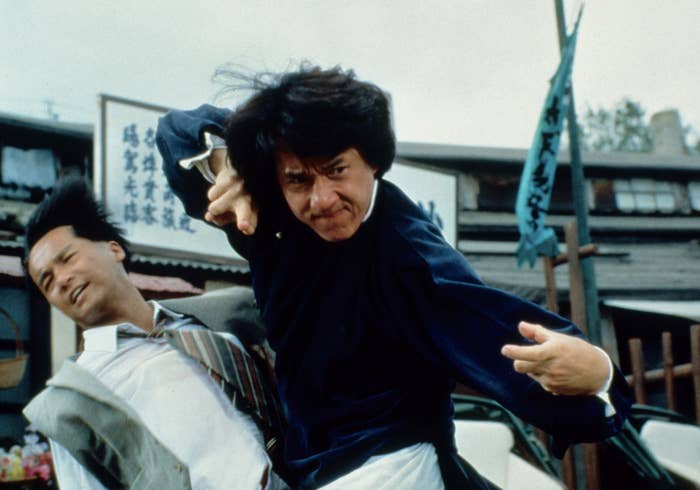 After establishing himself as an actor in Asia, Jackie was welcomed into the American film industry in the 1980s and quickly became one of the most in-demand talents in Hollywood.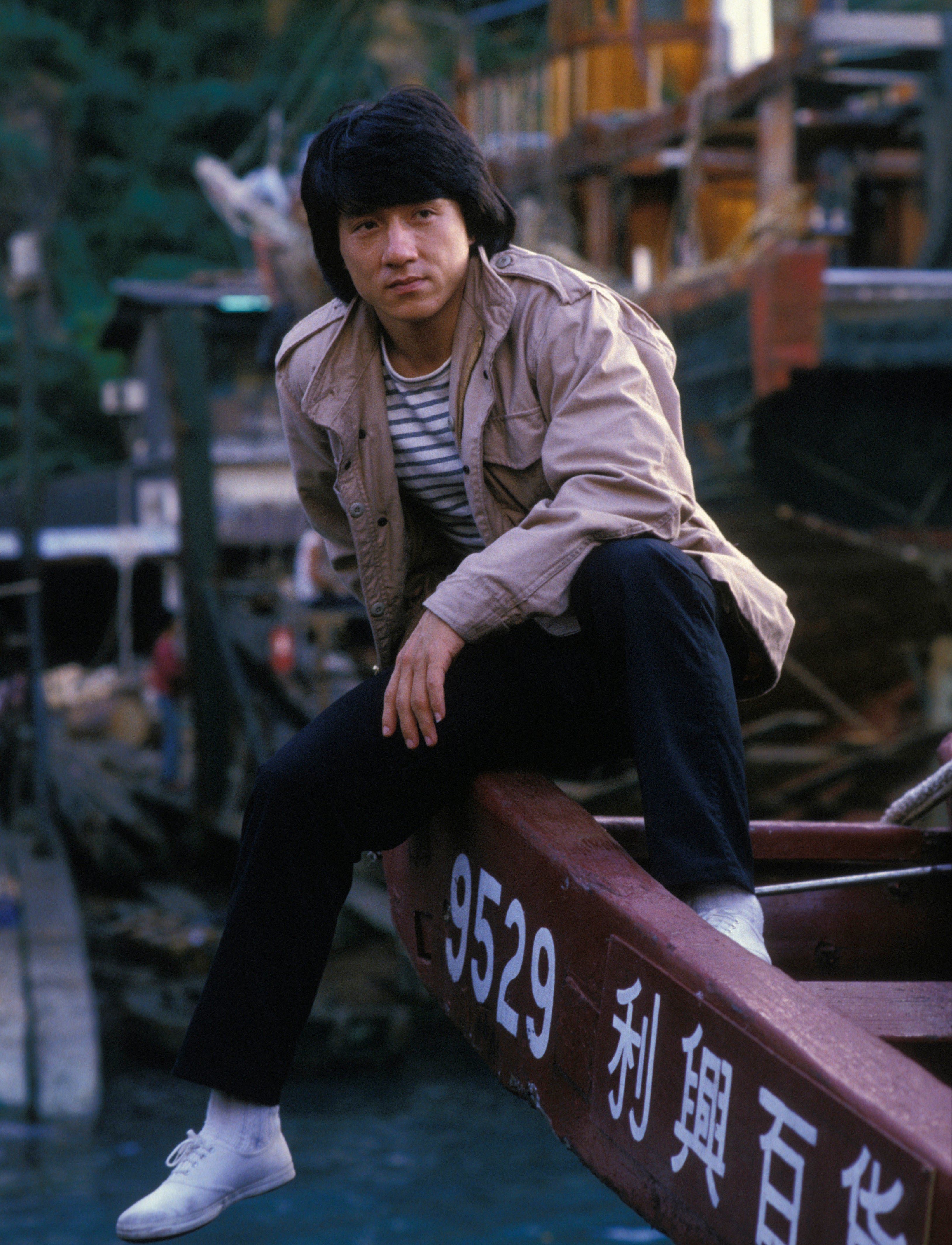 The Academy gave Jackie an honorary Oscar for his contributions to the movie industry in 2016, and at 69 years old the star currently has an estimated net worth of $400 million.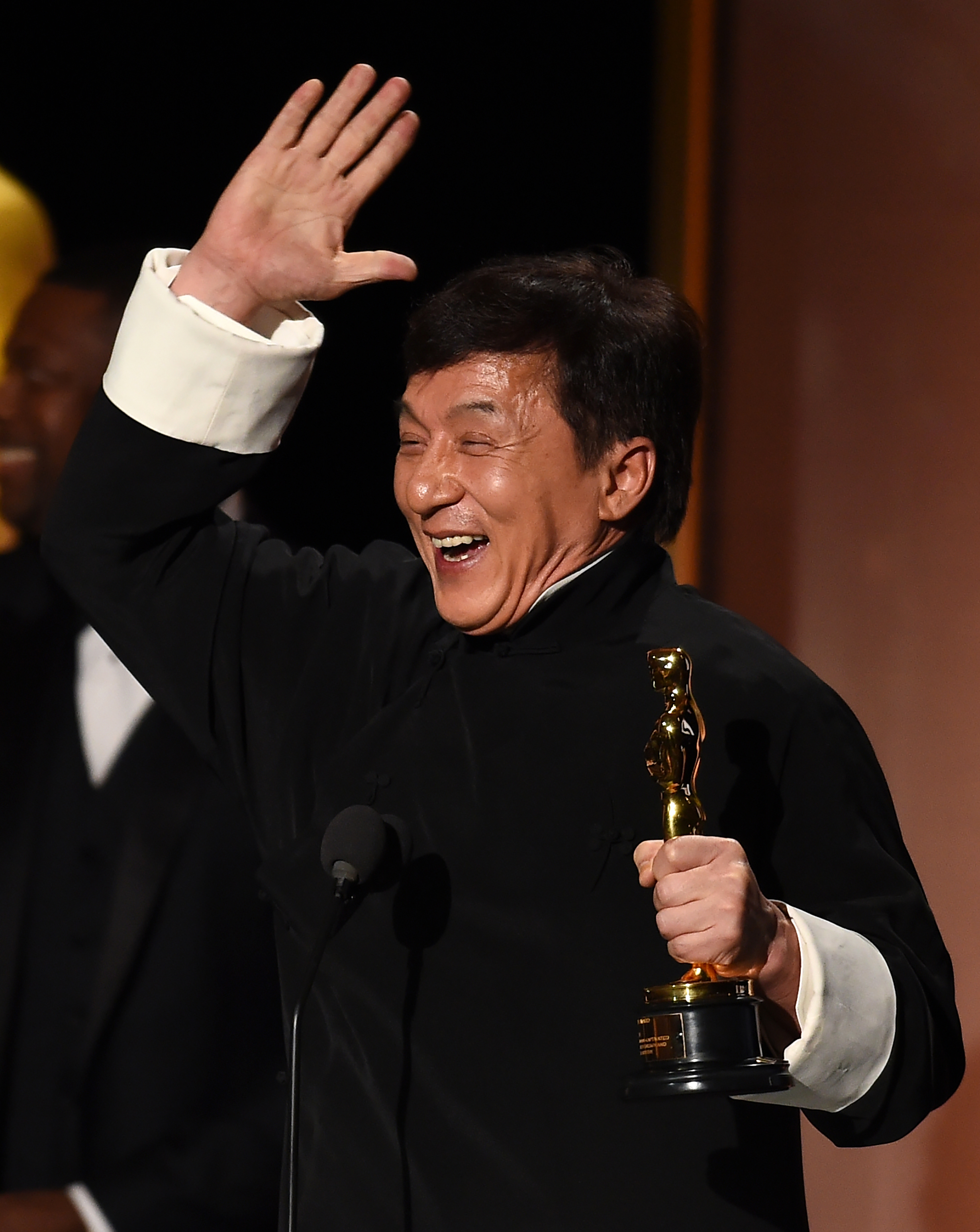 In his latest movie, Ride On, Jackie was given the opportunity to look back on his illustrious career in a moving scene that has since caused a stir on Twitter.
The film stars Jackie as Lao Luo, a former stuntman who becomes an overnight sensation on social media when his real-life fight with debt collectors goes viral.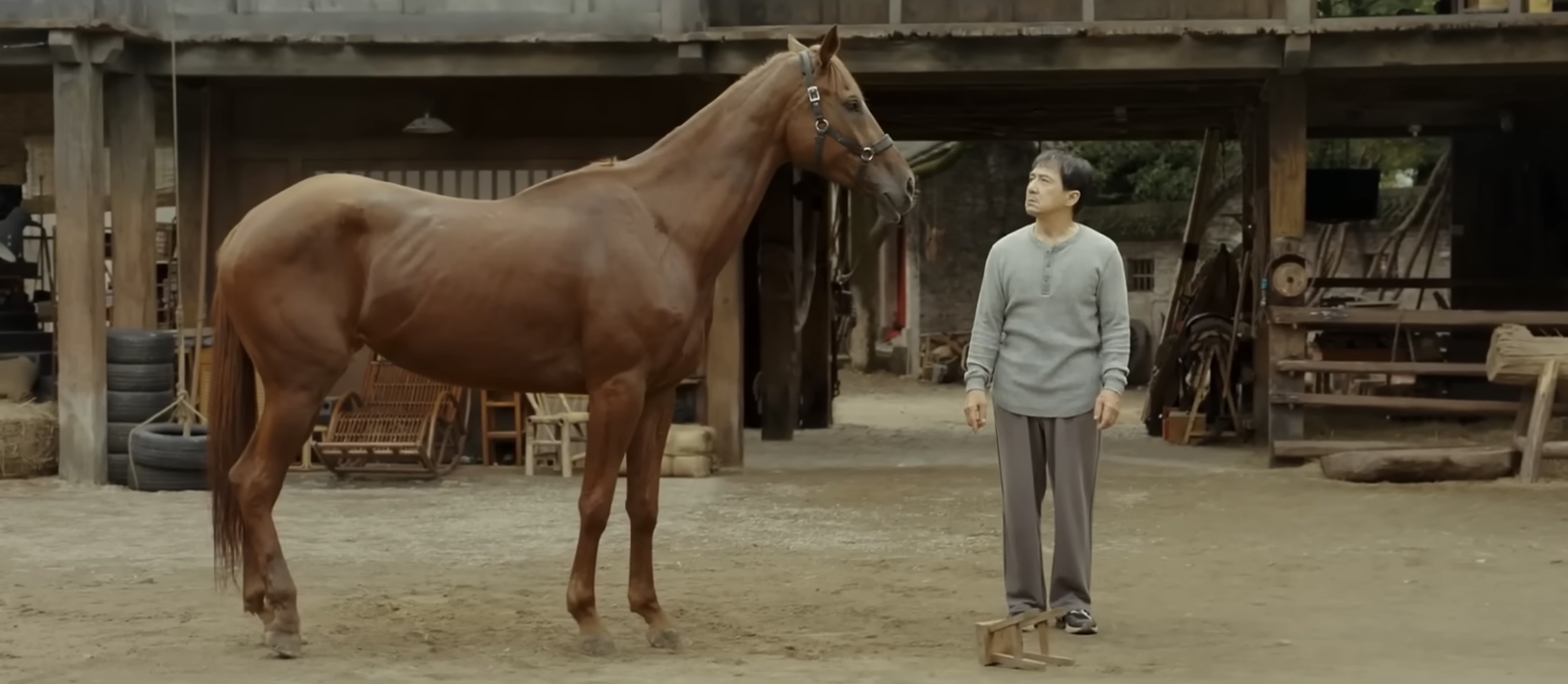 Liu Haocun plays Lao's daughter Xiao Bao, and at one point in the film Lao and Xiao watch some of Lao's most memorable stunts from his career, with footage from Jackie's real-life cinematic journey used for the montage.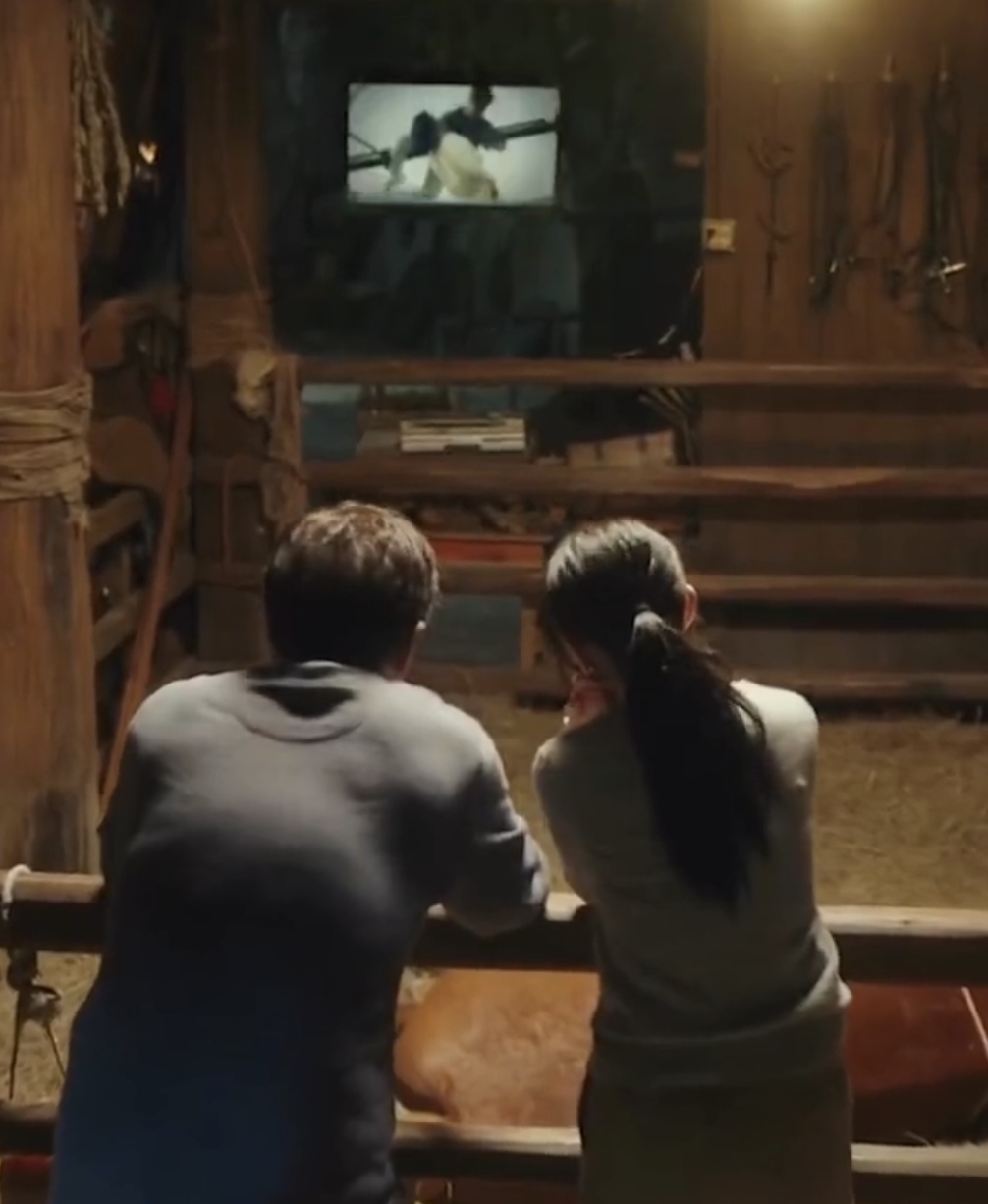 "Were you in any pain?" Xiao asks her dad at one point, to which Lao replies: "A lot." She then says: "Papa, you're awesome."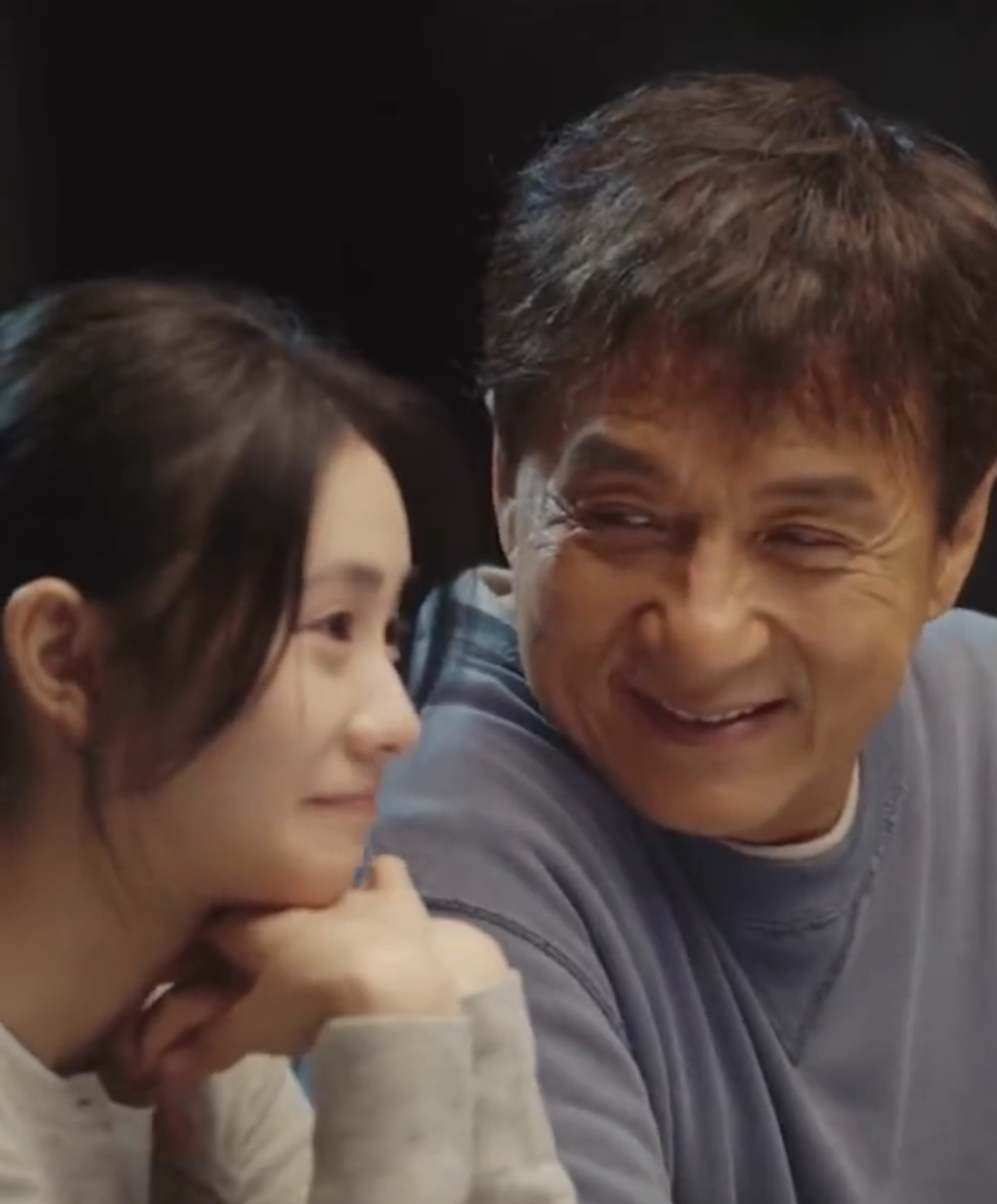 Both Lao and Xiao break down in tears watching the video, with Xiao linking her arm through his.
And when this scene recently emerged online without the context of the movie, many mistakenly thought that it was a real clip of Jackie looking back on his career with his daughter.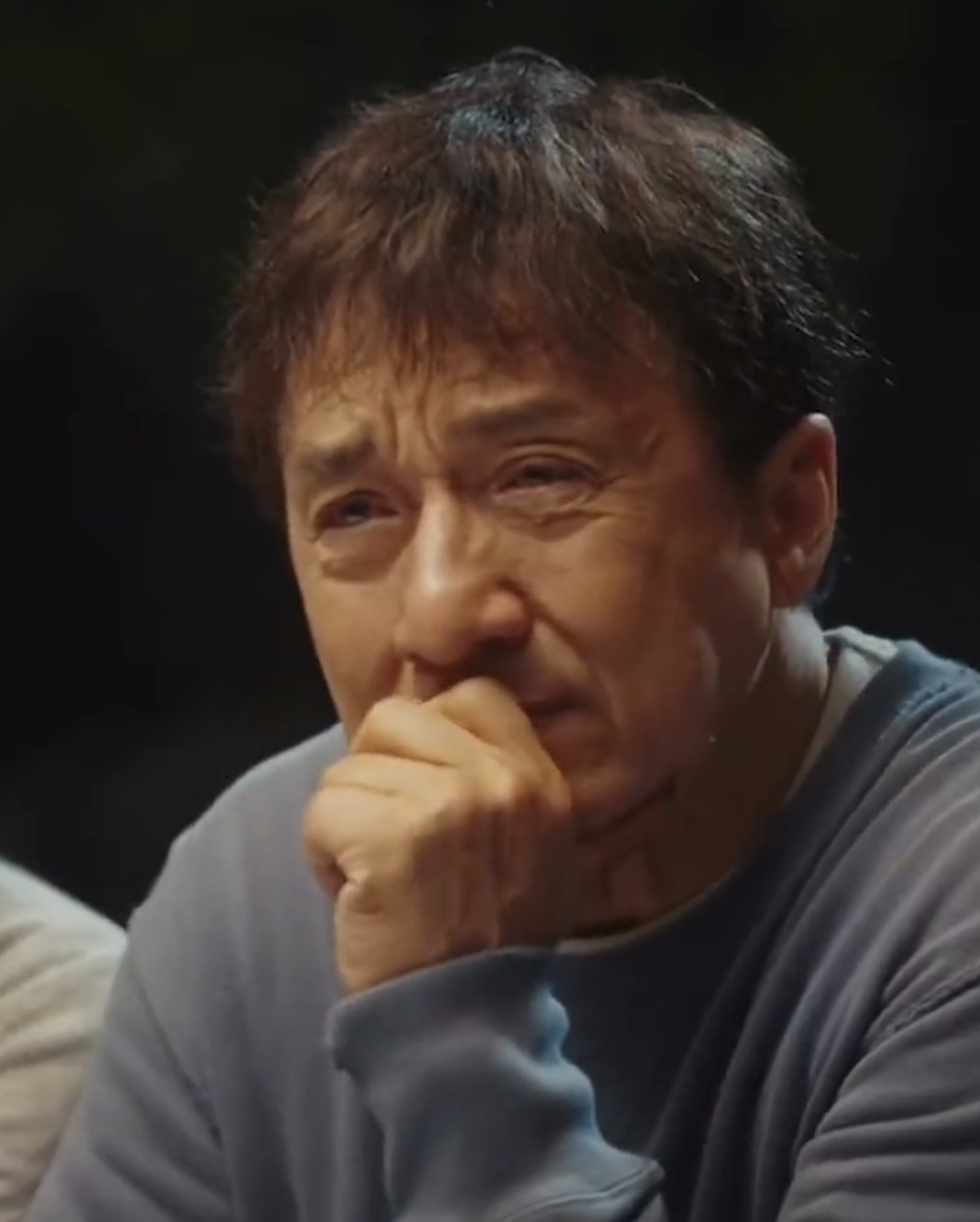 Sharing the video to Twitter on Monday, one person wrote: "Jackie Chan and his daughter crying while watching some of his old movie scenes is the most wholesome thing you'll watch today. Thanks for our childhood legend."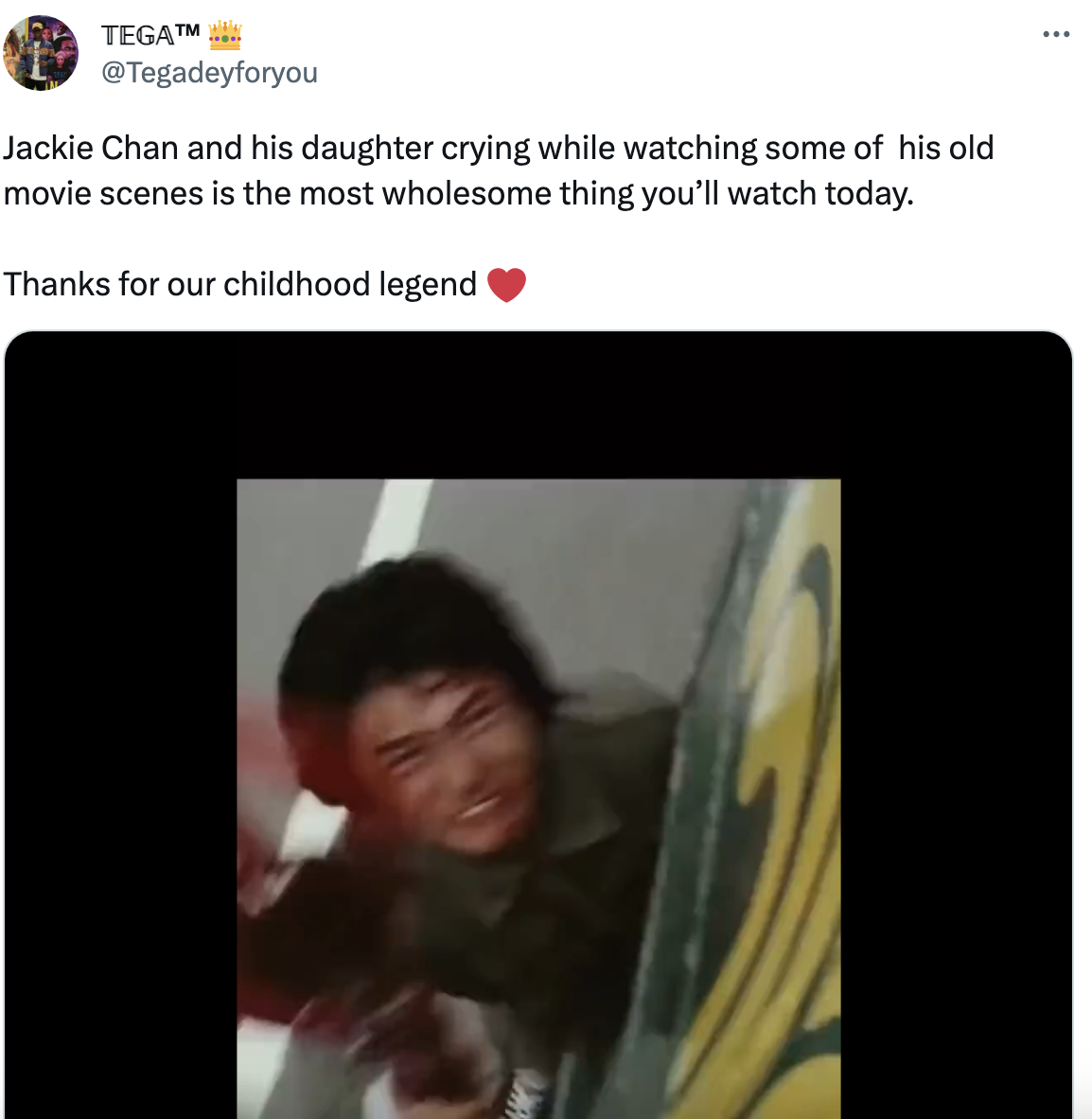 The tweet has since had almost 90,000 retweets and over 400,000 likes as others shared their emotional response to the footage.

But another social media user took it upon themselves to set the record straight, quote-tweeting the post and clarifying: "What's crazy about this clip is that this isn't Jackie Chan's daughter, she's a hired actress."

They went on to share four photos of Jackie's actual daughter, Etta, and claimed: "Jackie Chan disowned his real daughter, Etta Ng Chok Lam, in 2017 for being a lesbian. She & her wife have been experiencing homelessness since. Jackie Chan is worth 400 million dollars."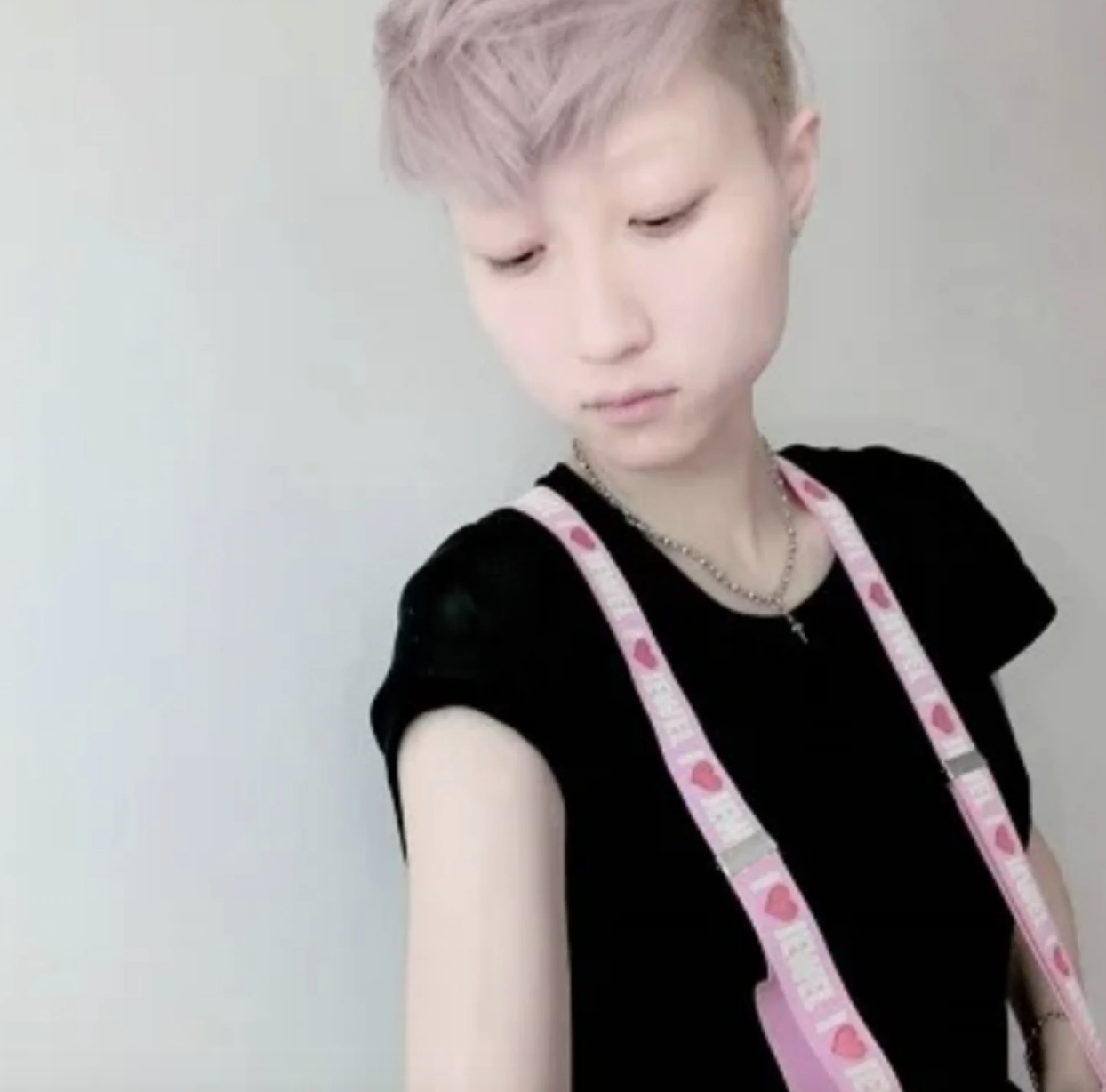 However, this statement isn't entirely true; while Jackie is estranged from Etta, he actually disowned her before she was even born.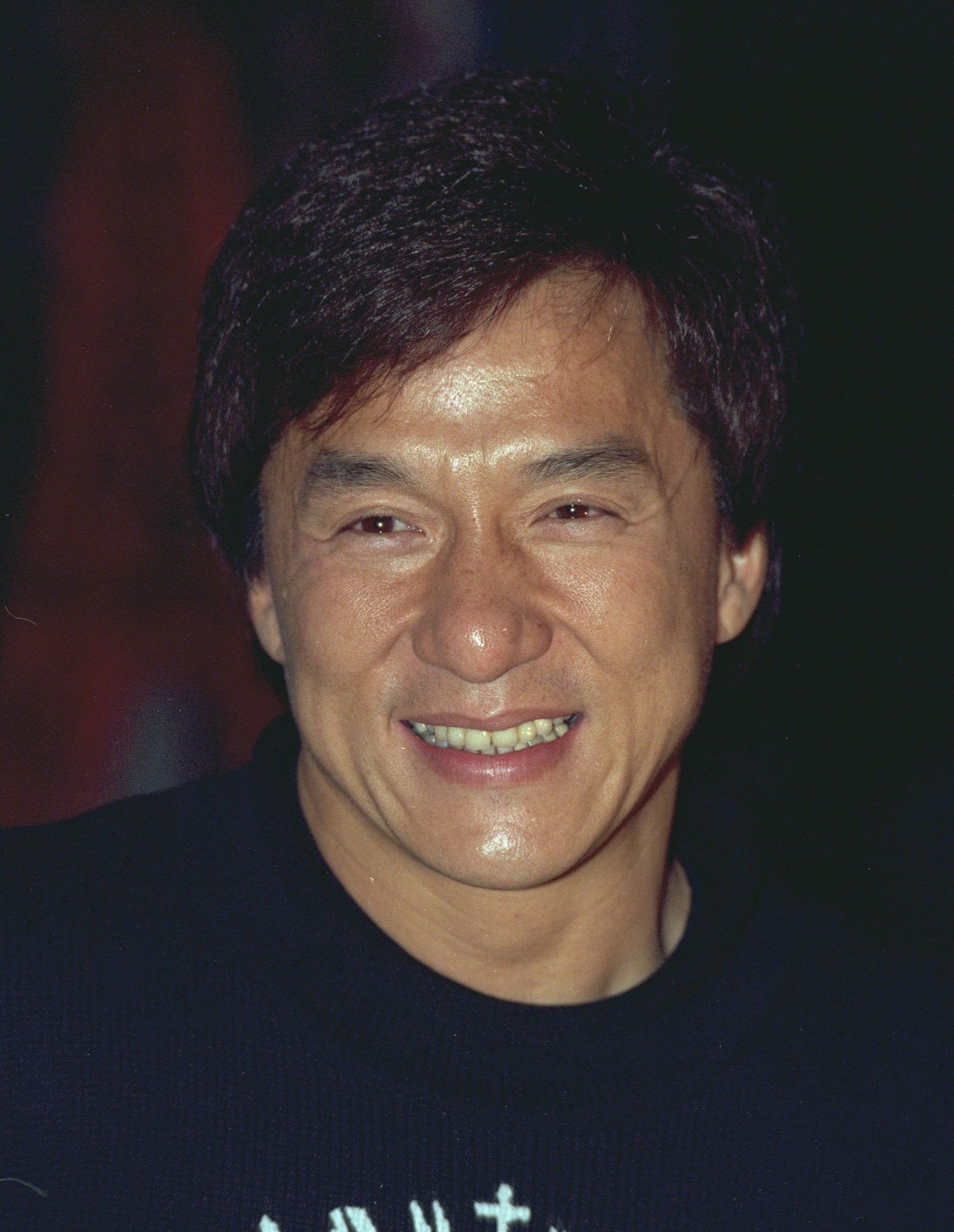 Jackie has been married to Joan Lin since 1982, but was caught in a scandal in 1999 when he admitted to having an affair with beauty queen Elaine Ng Yi-lei, who is 19 years his junior.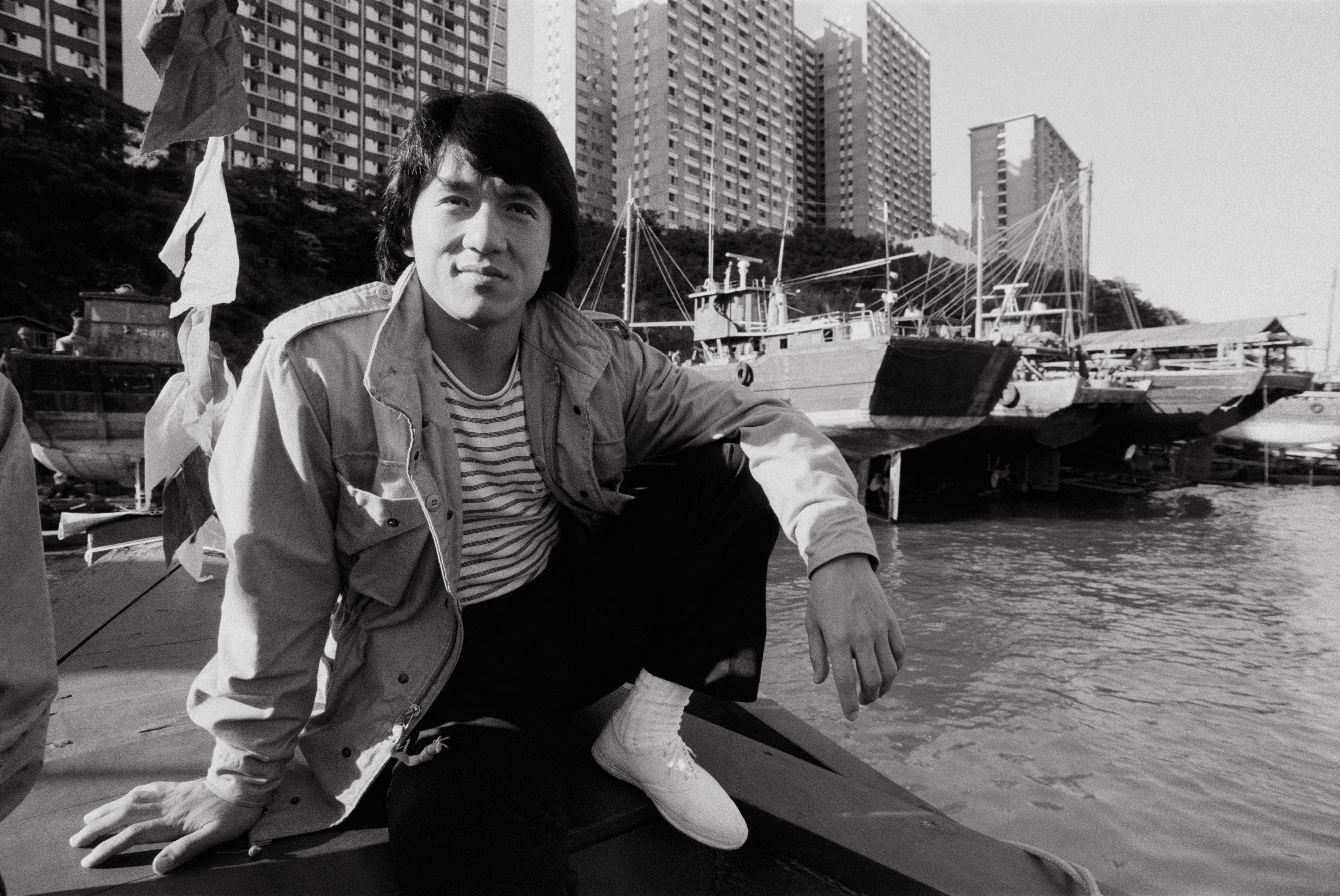 Jackie confirmed that Elaine was pregnant with his child, and said in a press conference: "I'm not a saint. I've done something wrong. I've done something that many men in the world have done. Maybe it was a moment of playfulness."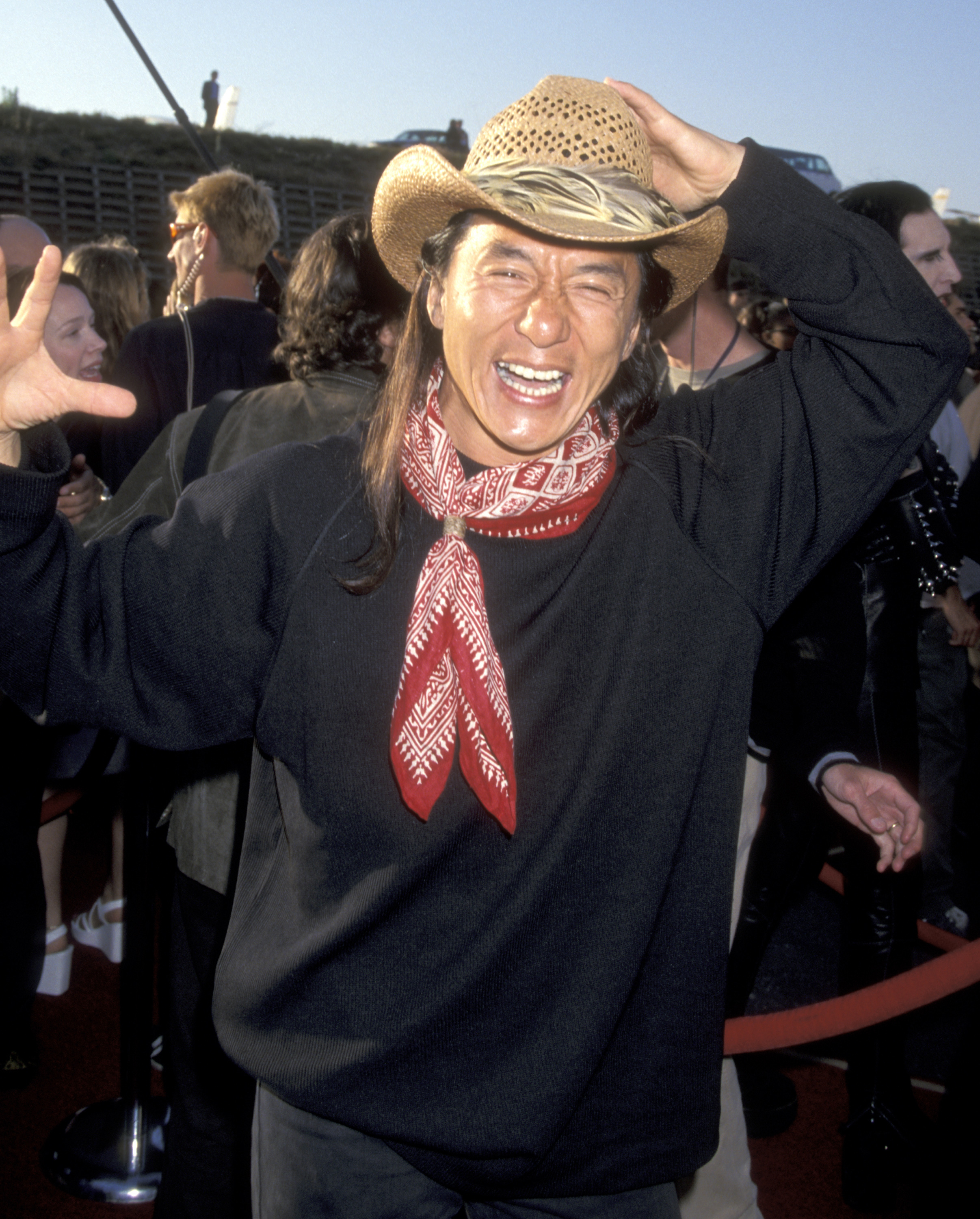 In his 2015 memoir, Never Grow Up, the star said that after apologizing profusely to his wife and their son, Jaycee, his infidelity was "never mentioned again."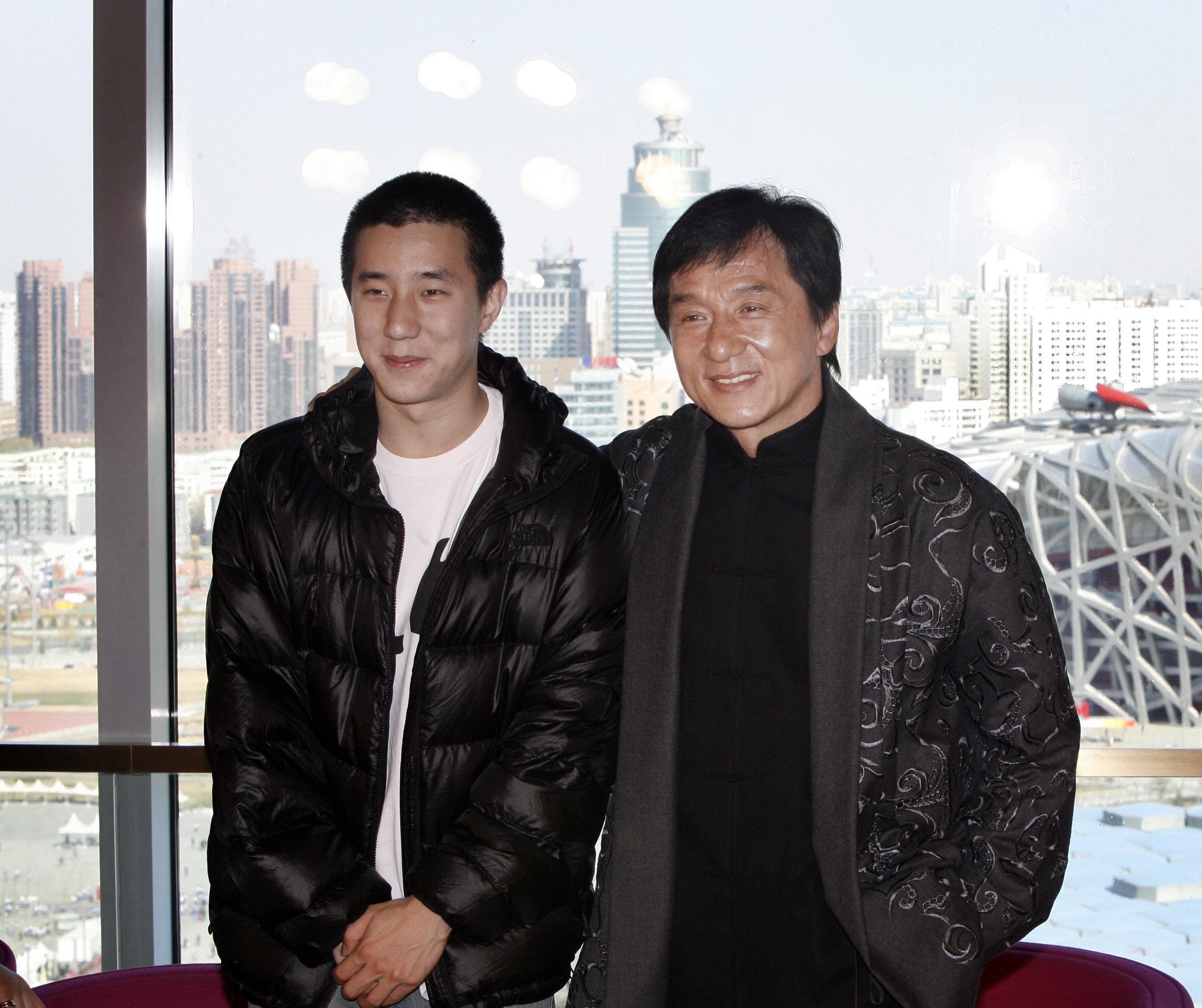 At the time, it was reported that Jackie cut off contact with Elaine as soon as he learned about her pregnancy and it is believed that he has never met his daughter, nor offered any financial assistance in her upbringing.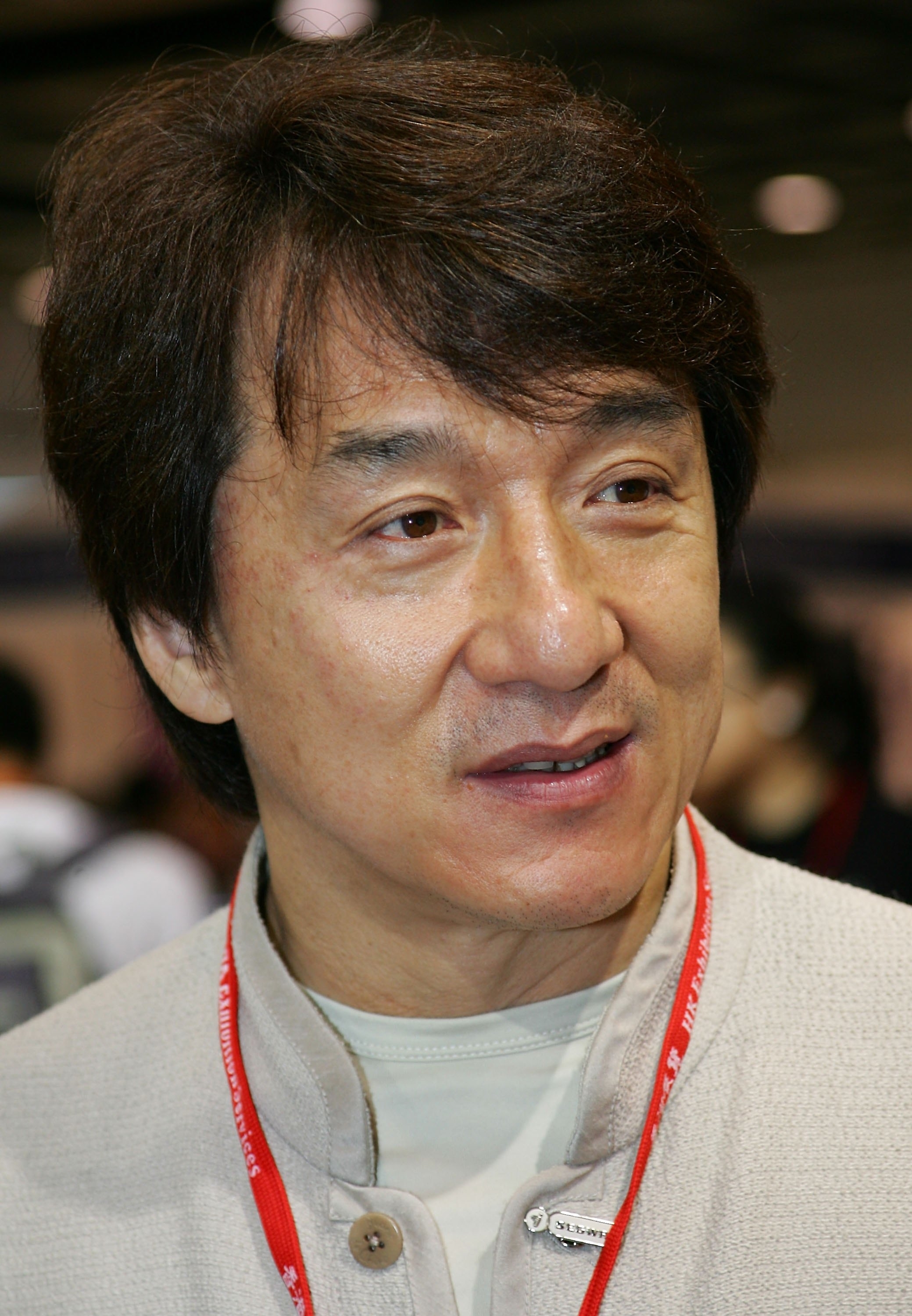 Etta confirmed to E! News in 2015 that Jackie does not have a role in her life. She said: "He is my biological father but he is not in my life. He never existed in my life. I will never regard him as a father. As long as I have my mother with me, I don't need my father."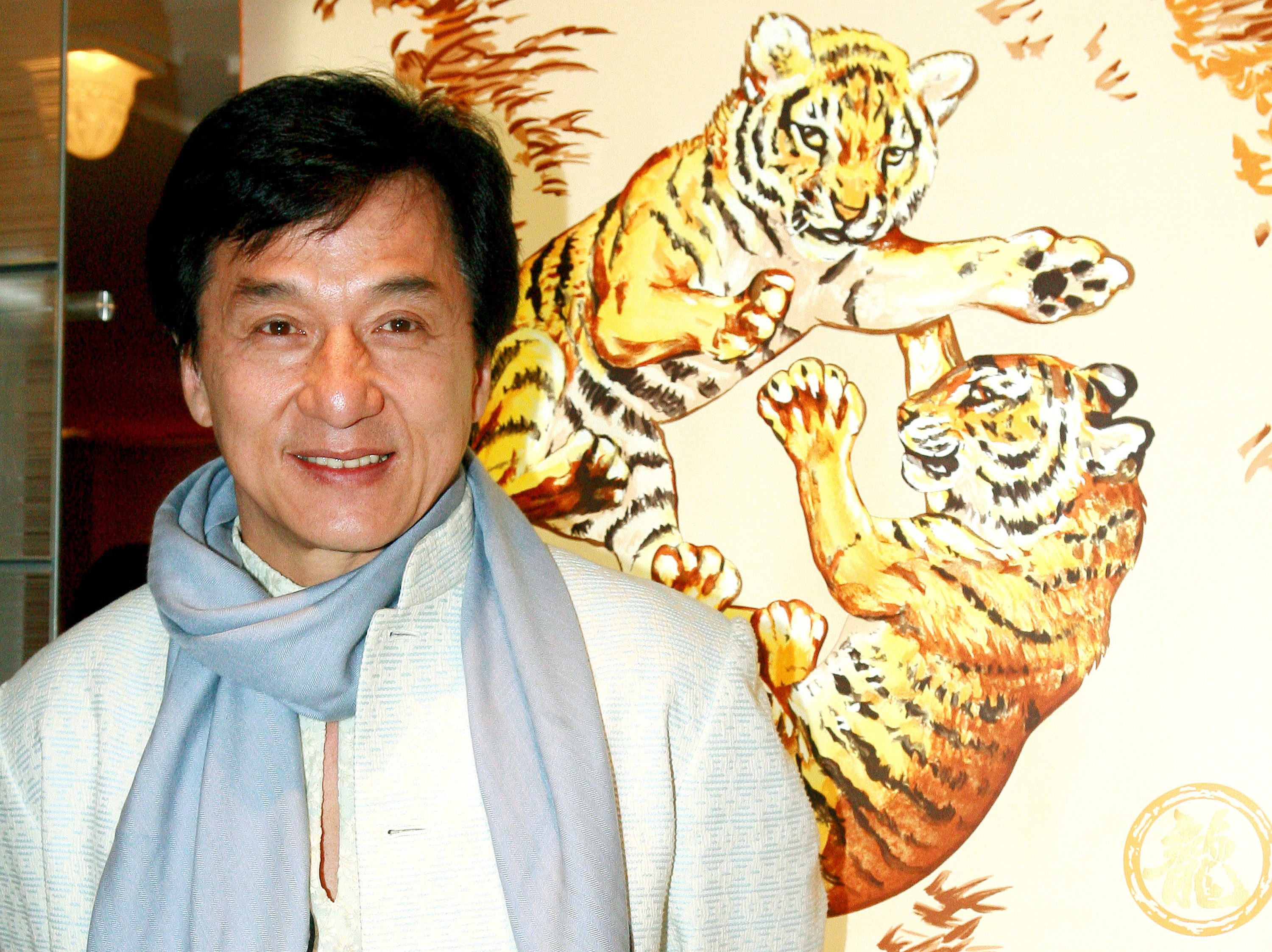 In 2017, Etta came out as gay on Instagram, and the following year she and her girlfriend, Andi Autumn, uploaded a YouTube video where they revealed that they'd been left "homeless" because of their "homophobic parents."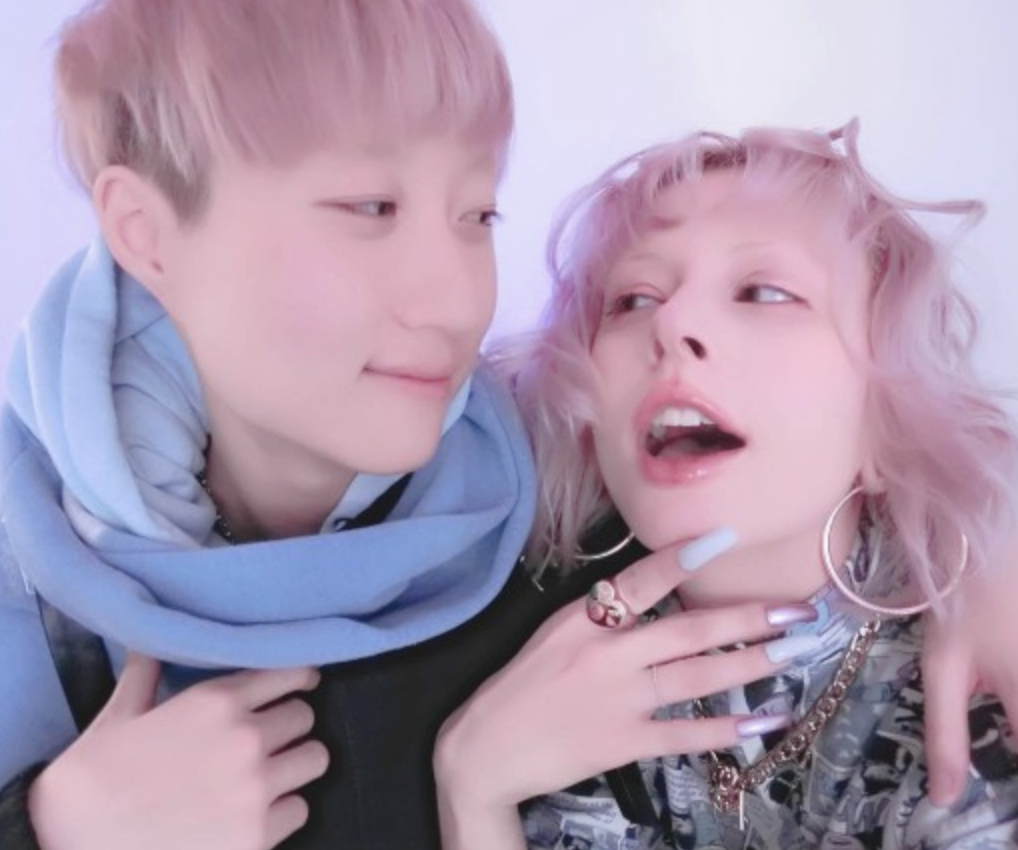 "Hi, I'm Jackie Chan's daughter, and this is my girlfriend," Etta said in the now-deleted video. "We've been homeless for a month due to homophobic parents. We pretty much slept under a bridge and other things."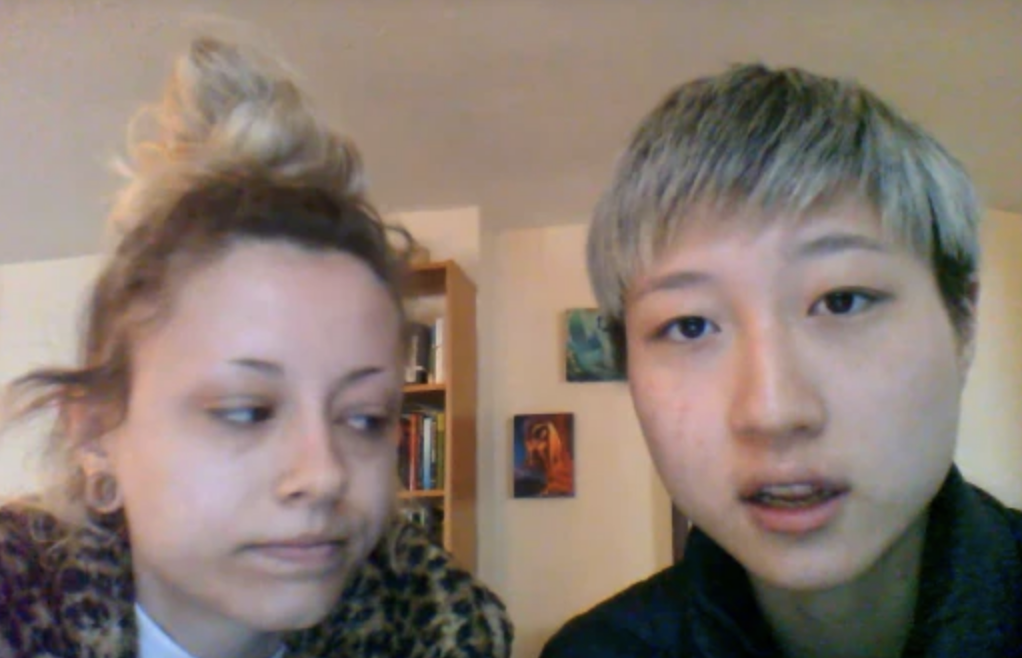 "I don't even understand what is going on because we've gone to the police, we've gone to the hospital, the food banks, LGBTQ community shelters, and all of them just don't give a shit," she went on. "So that's why we're making this video, because we don't know what to do at this point."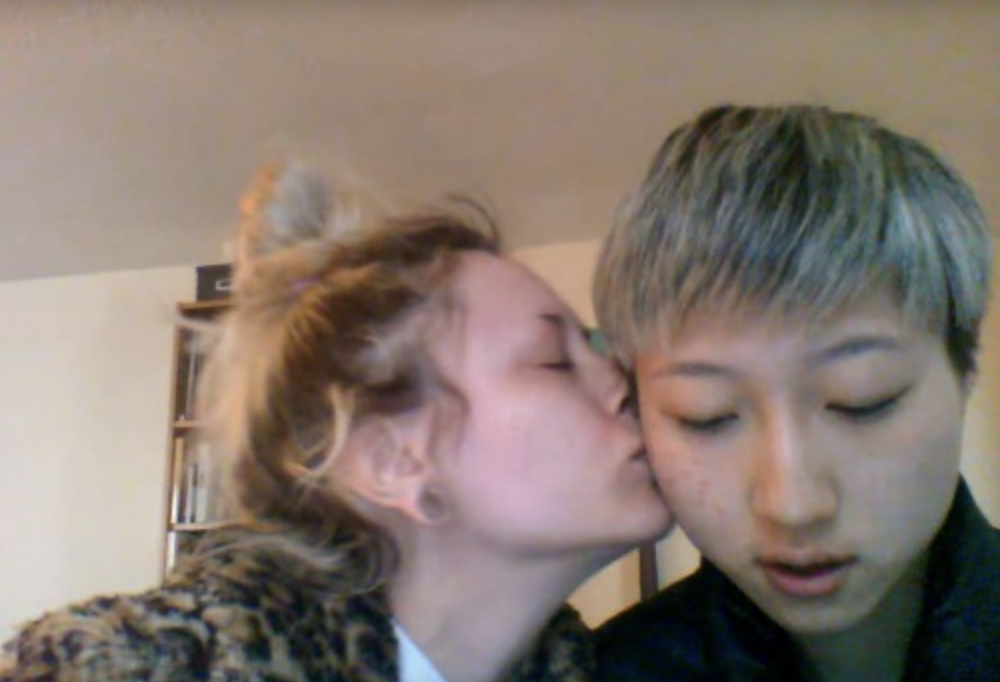 Etta's mom criticized her daughter for the video at the time, telling news site Coconuts: "I feel that if they have no money, they should go find work. They shouldn't film a clip telling others they are broke and who Etta's father is. People all over the world work hard and don't rely on someone else's fame to get money."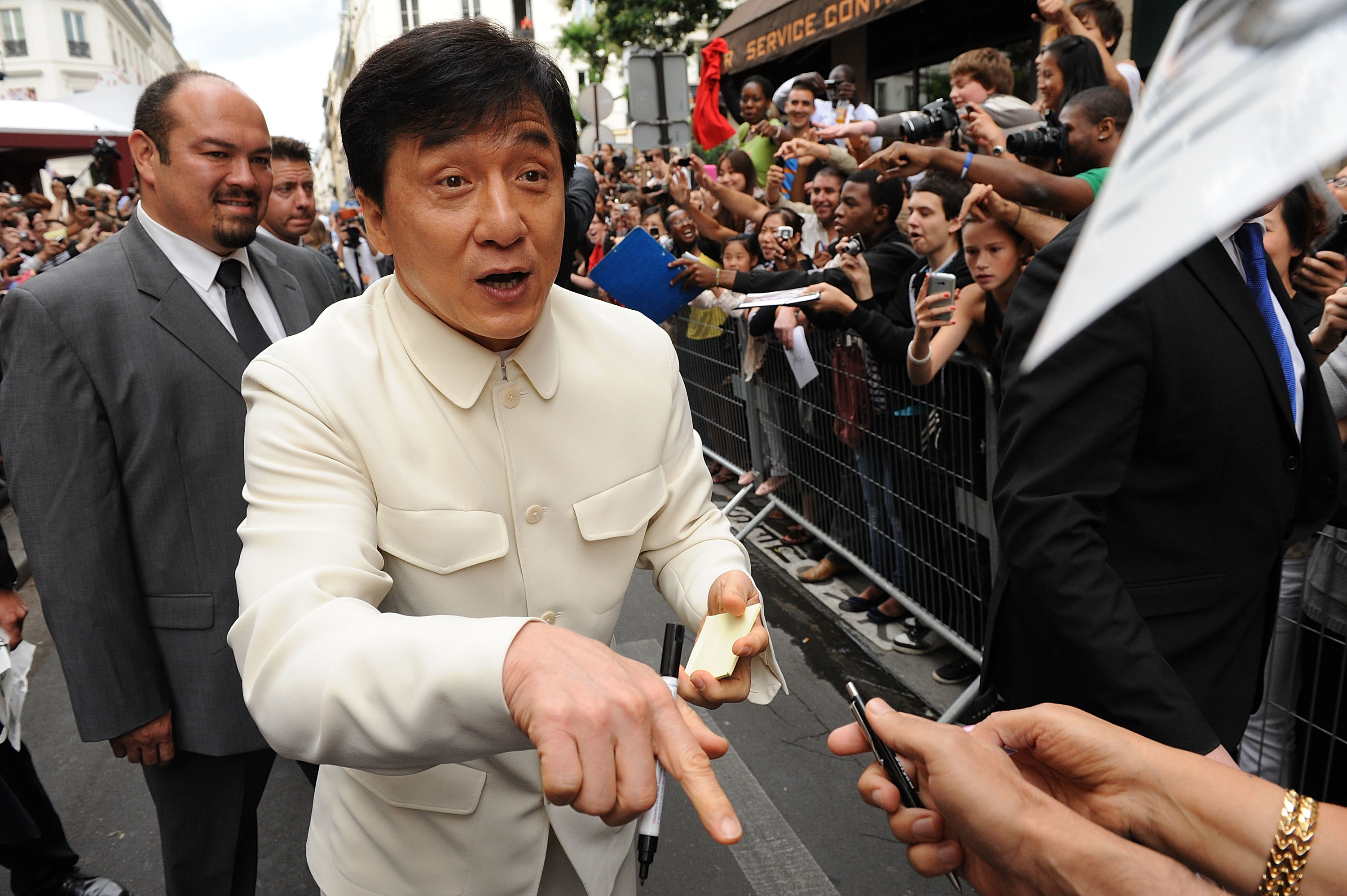 In November of that same year, Etta and Andi revealed that they'd got married, with Etta writing on Instagram at the time: "We have been pursuing happiness since the day we were born. Abused as children who never felt love, we have so much to give."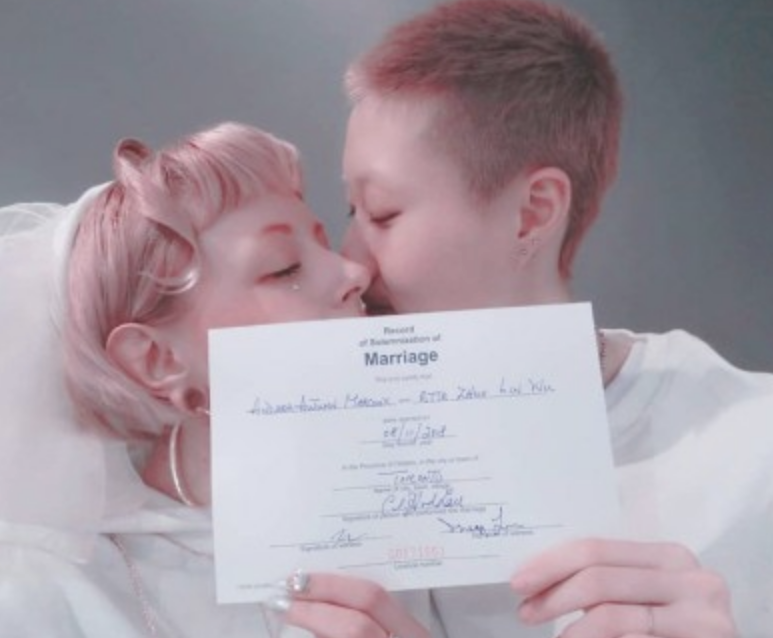 In October 2022, photos of Etta queuing for free food in a soup kitchen were published by Asian news site 8days.com, but Andi took to Chinese social media site Weibo to dismiss speculation that they were homeless. She said that their life is "blissful" and that there's no need for "outsiders to worry."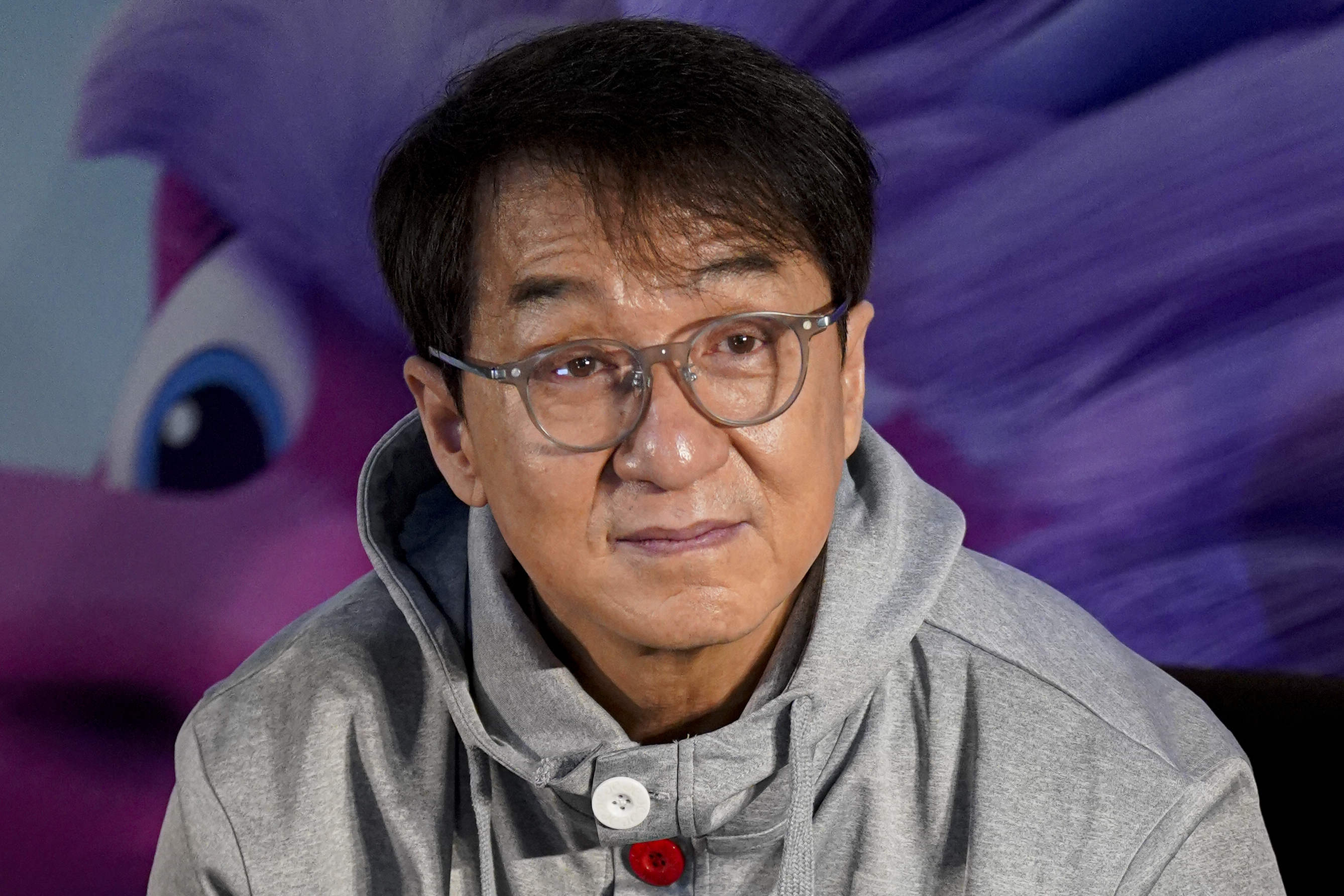 BuzzFeed has contacted Jackie's rep for comment.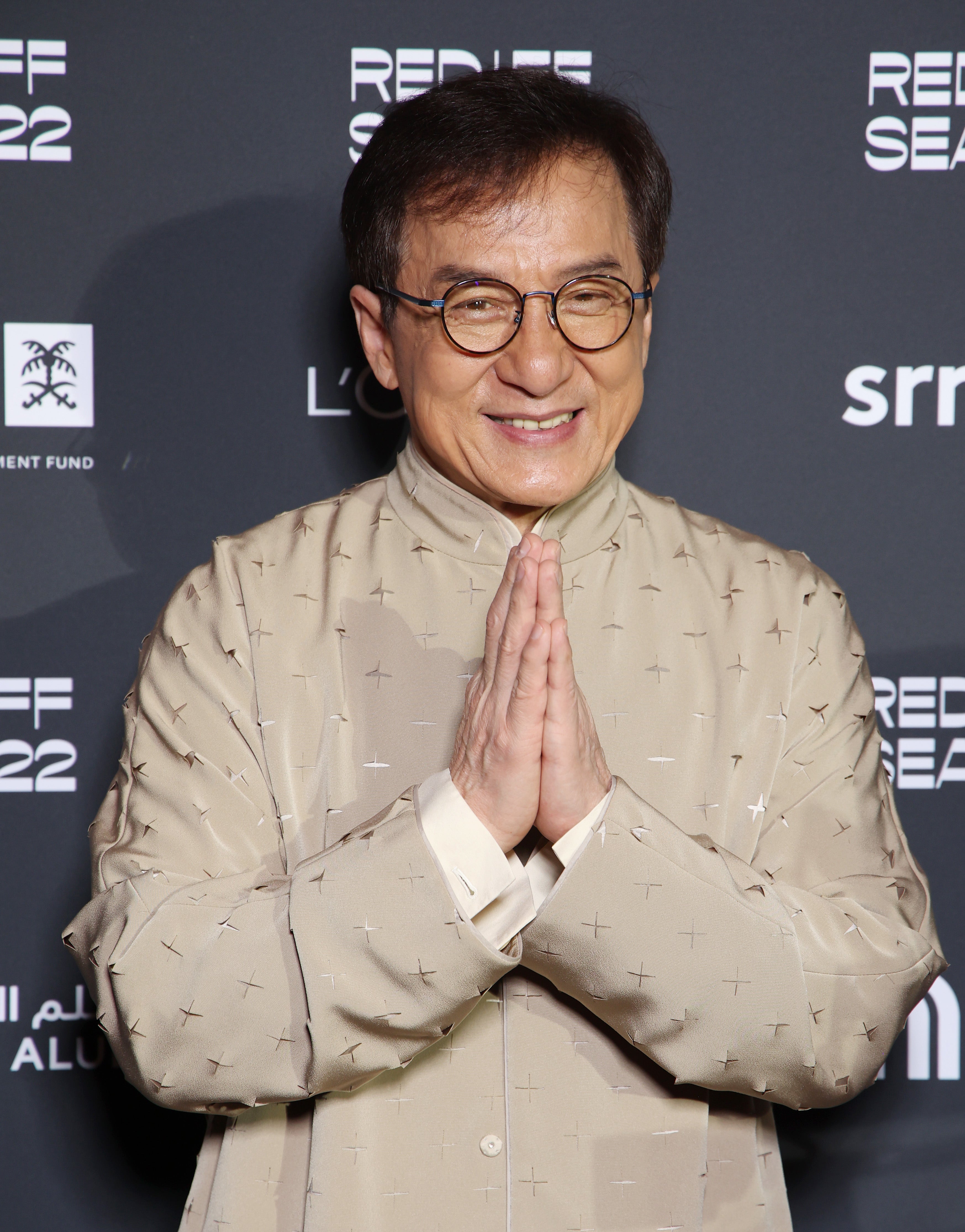 Meanwhile, Jackie's relationship with his and his wife's son, Jaycee, hasn't been plain sailing either. The two were initially close and Jaycee even co-starred in Jackie's 100th film, 1911 — which is his worst reviewed and least profitable movie to date.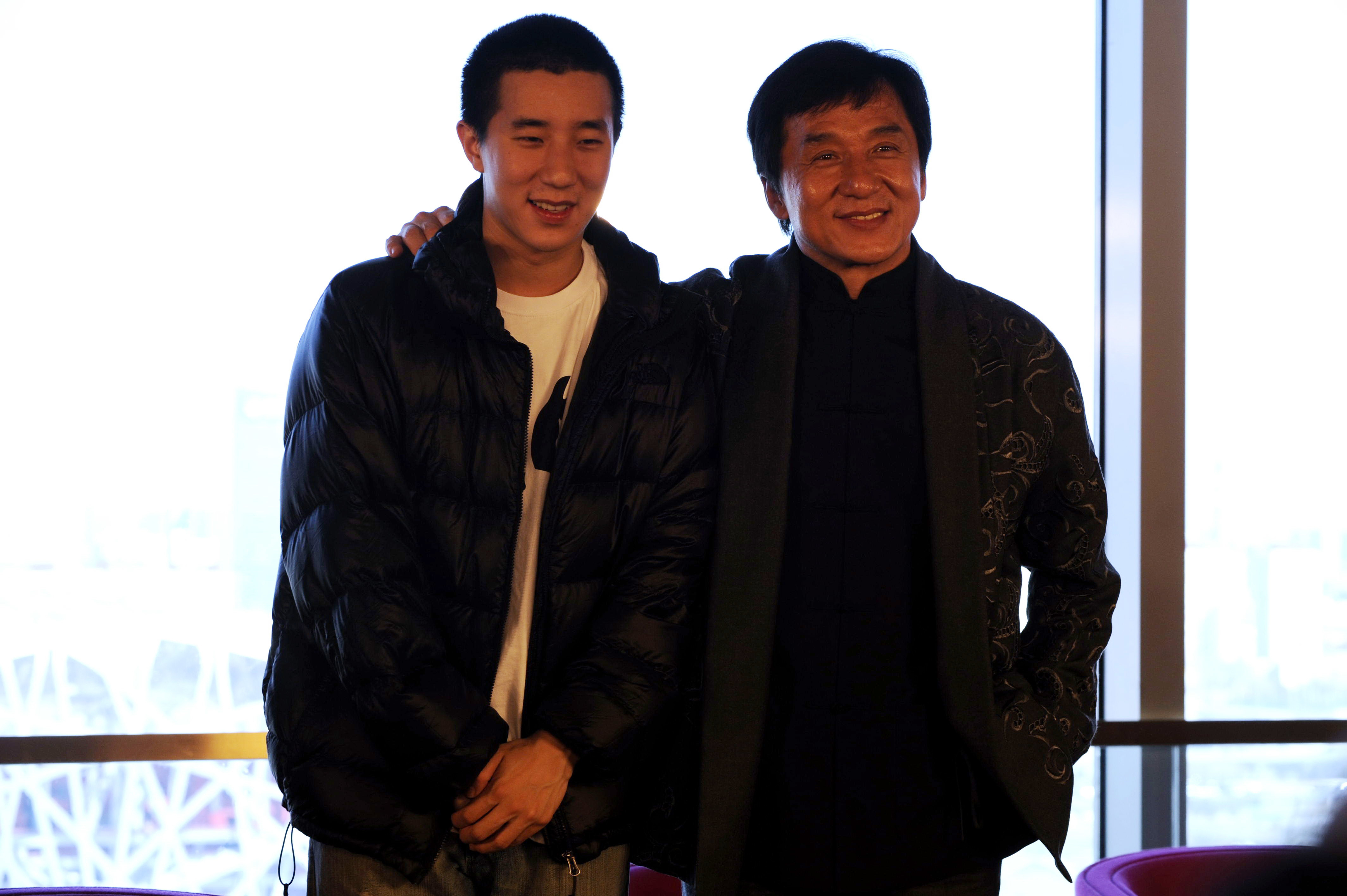 Their father-son relationship soured in August 2014, when Jaycee was arrested and jailed for the possession and distribution of marijuana, and for accommodating drug users at his Beijing apartment. He served six months behind bars in a state prison.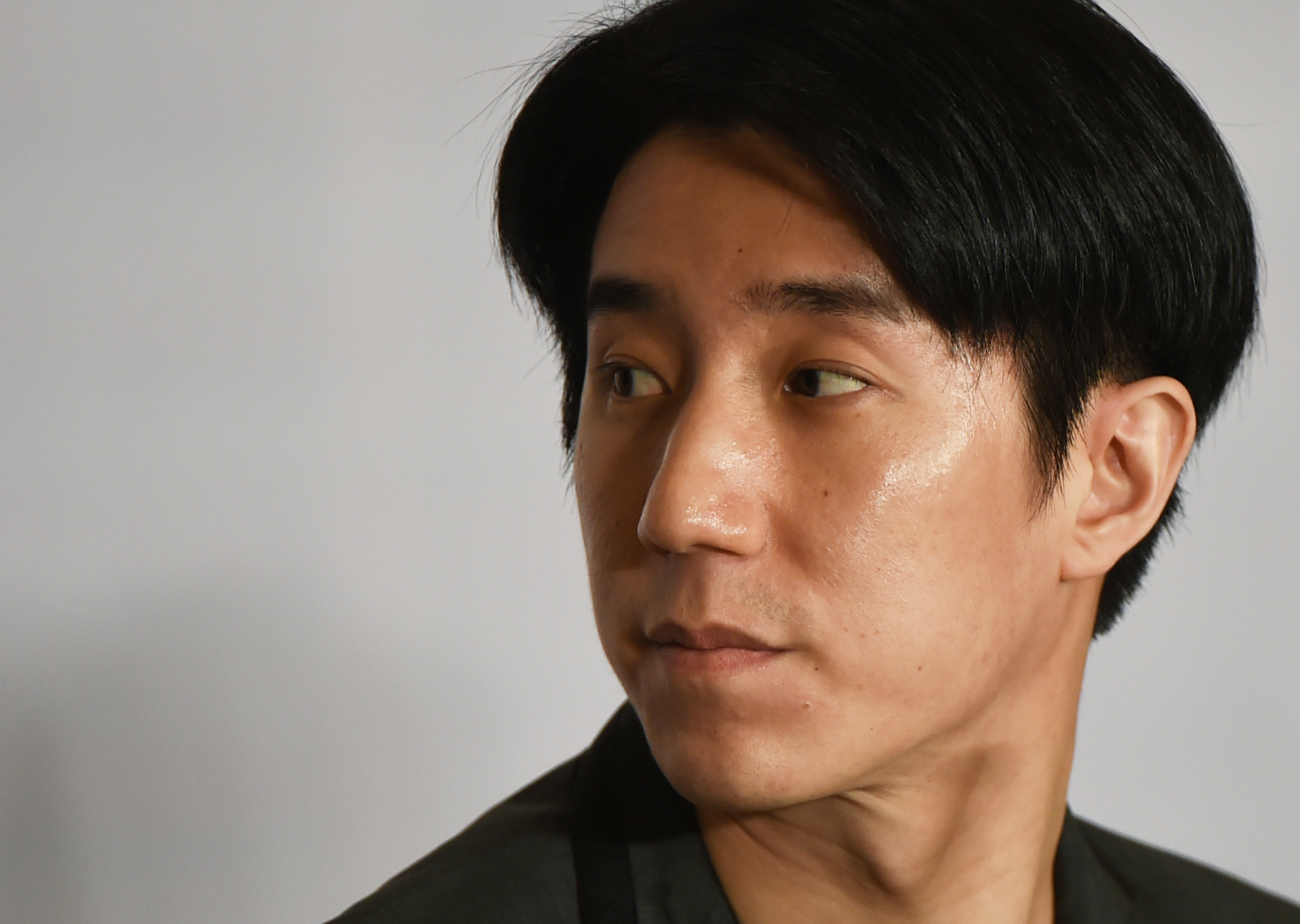 Jackie had been China's anti-drug goodwill ambassador since 2009 and issued a public apology for his son's drug use, which he said had left him "extremely furious."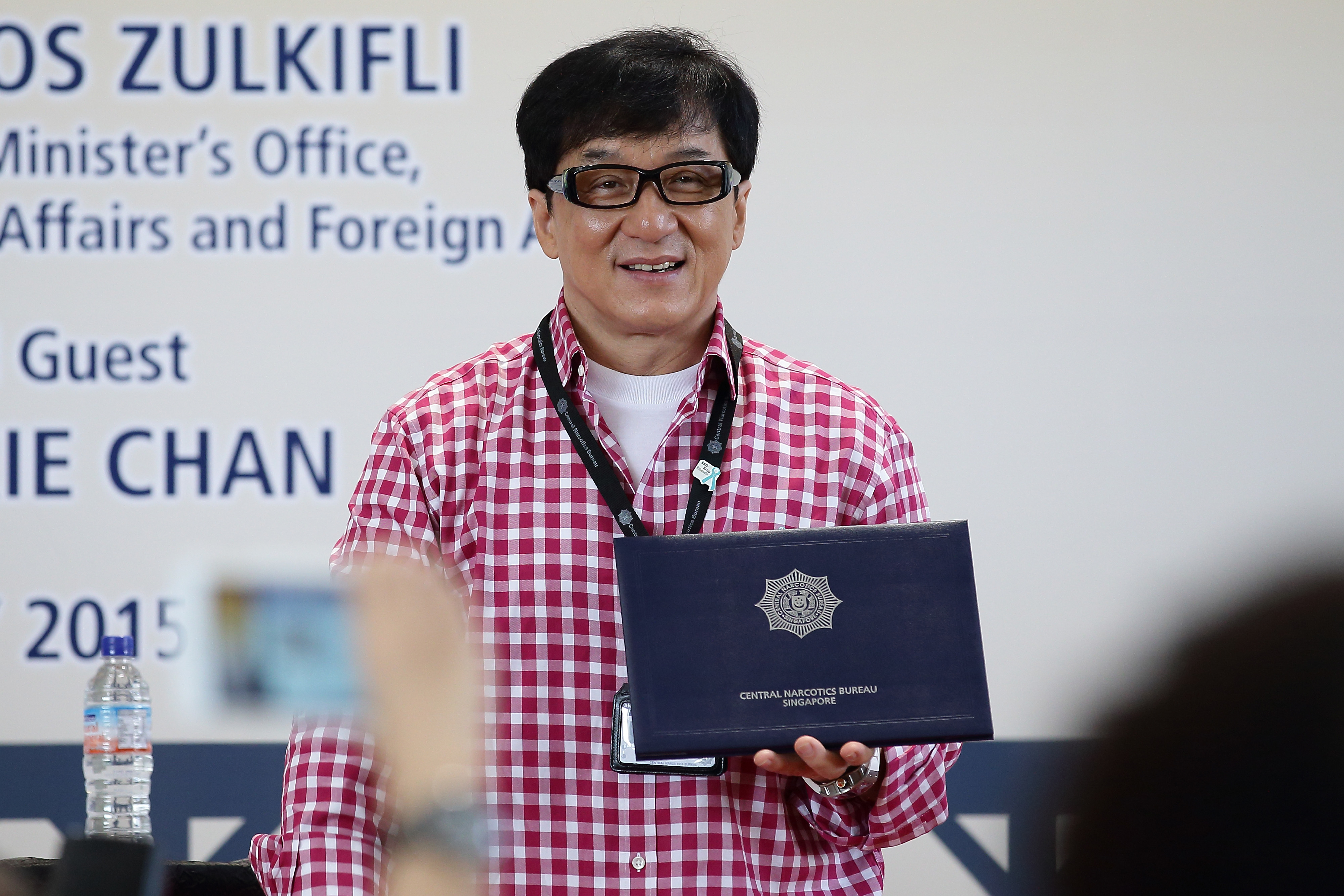 However, the two were able to reconcile after Jaycee's term in prison, with Jackie saying after their reunion: "I hadn't seen him for too long. I feel he's matured this time. We didn't talk about unhappy things. It was all family chat. We talked into the night and didn't sleep."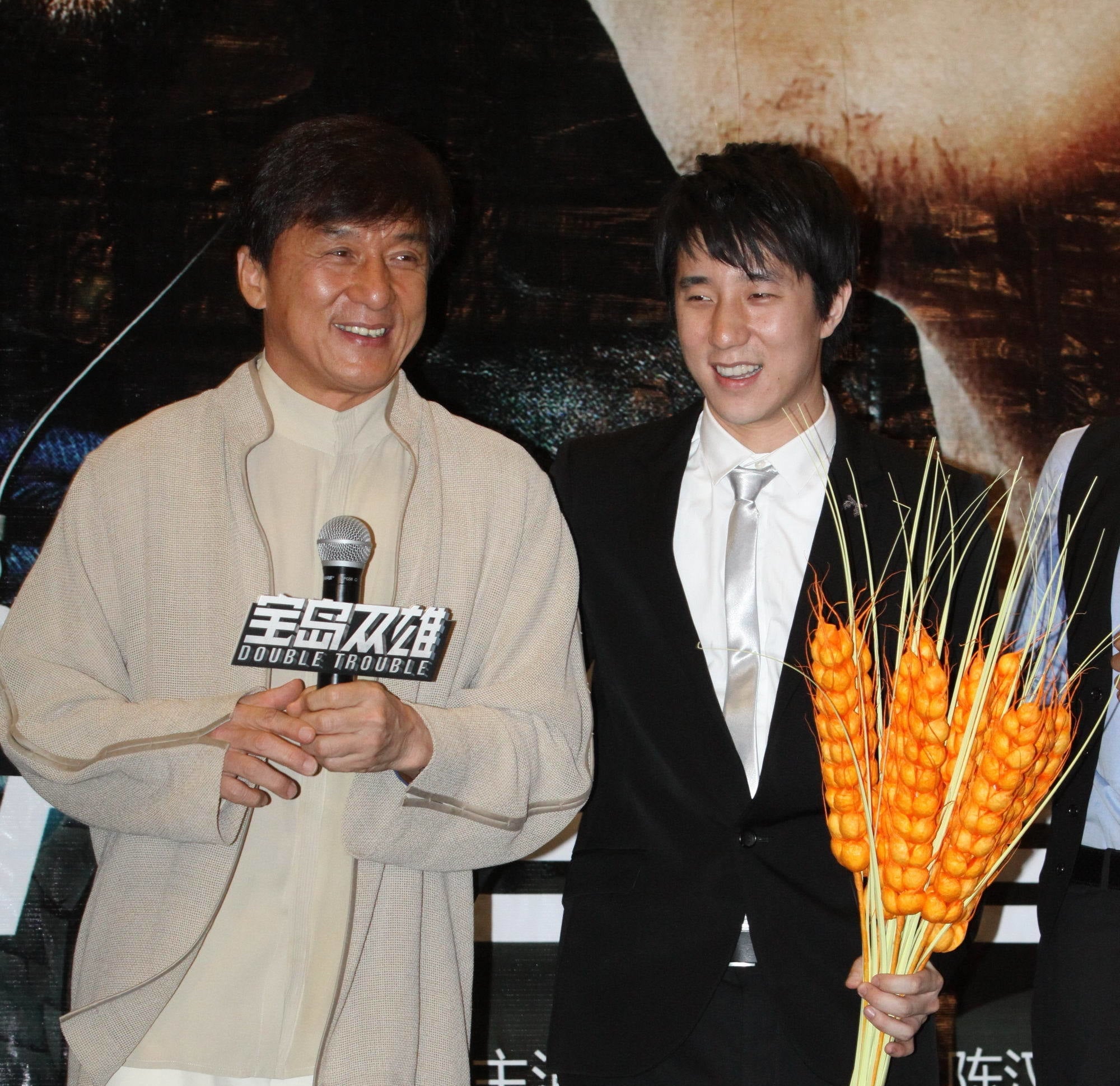 Still, Jackie has always maintained that his son will not be inheriting any of his wealth after his death. In 2011, the star said: "If he is capable, he can make his own money. If he is not, then he will just be wasting my money."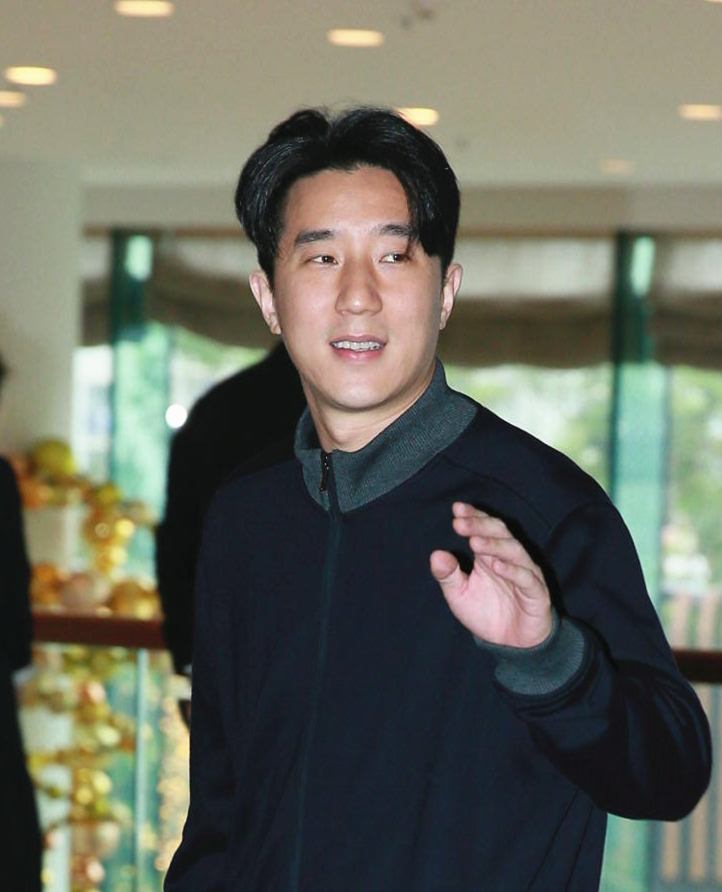 And in his memoir, Jackie recalled multiple times when he'd book himself into first class for a flight and buy an economy ticket for his son, only for Jaycee to be upgraded to an empty first class seat.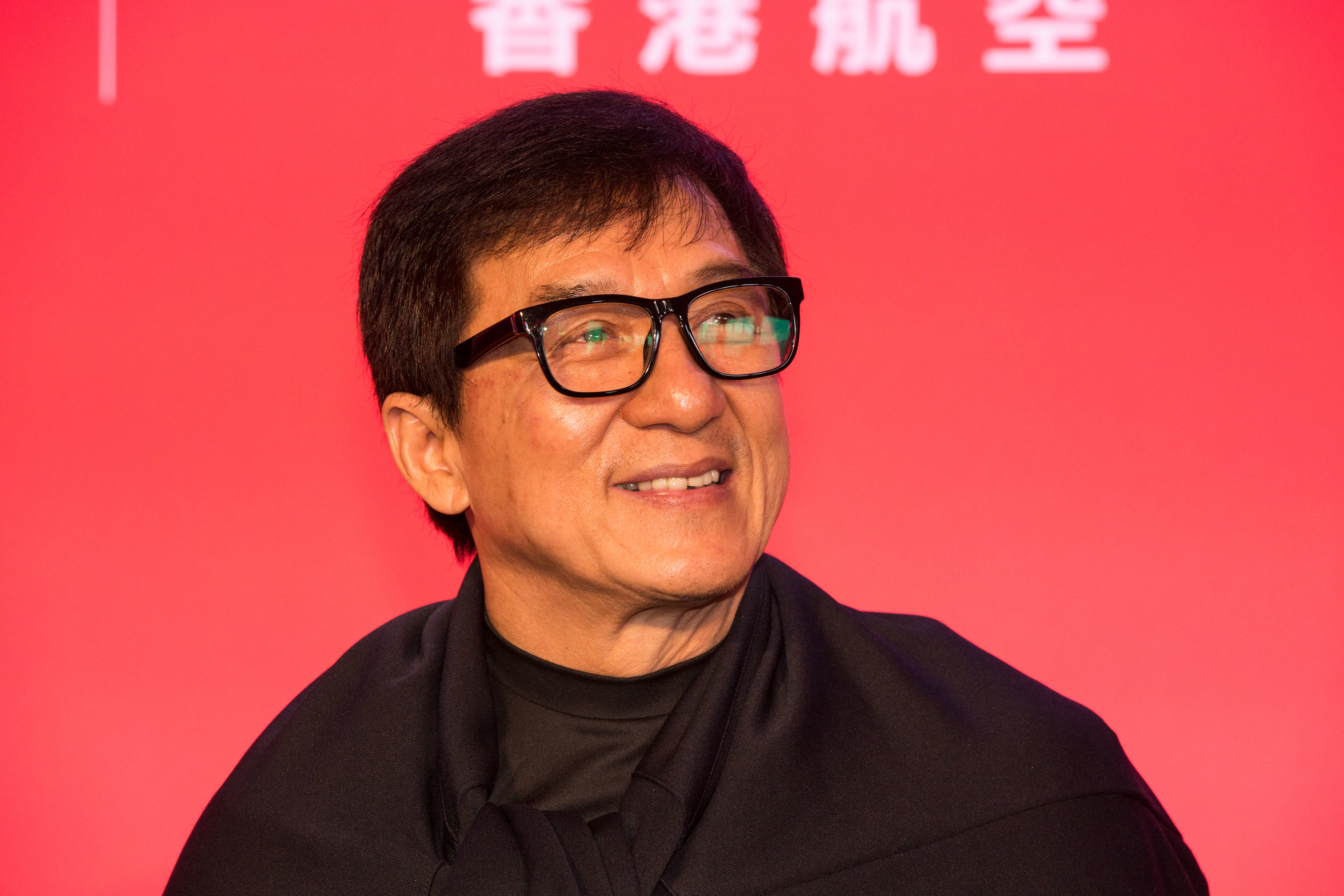 Jaycee apparently told him "I got another upgrade, I don't need money," and Jackie recalled his response, which was: "You have me as a dad, but other people don't. They have to fight their own battles. When you get to sit in first class, because of your own hard work, then that's success."