It's fair to say that whatever is going on between NFL star Travis Kelce and pop superstar Taylor Swift has unfolded pretty publicly over the last two months, with all of us being invited along for the ride.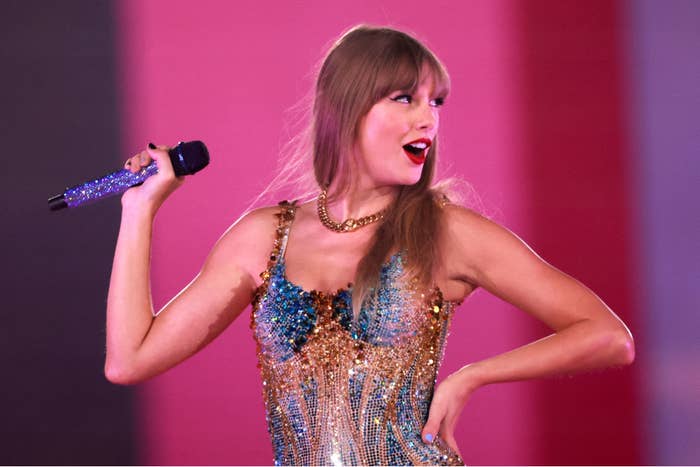 The whole thing started when Travis admitted that he was disappointed that he didn't get to meet Taylor when he went to her Eras Tour, especially as he'd hoped to pass on his phone number.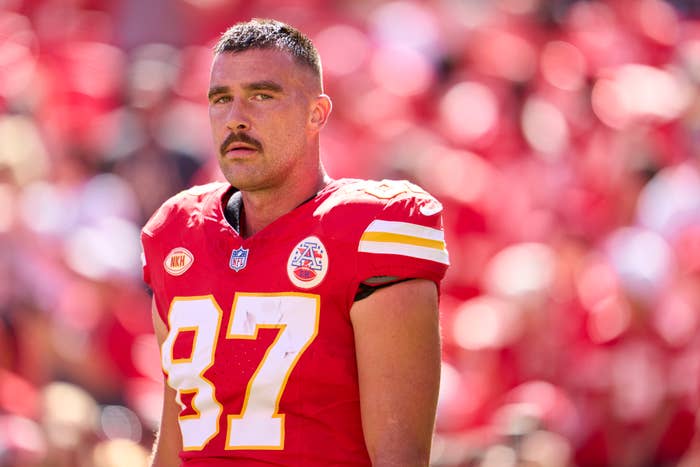 Travis's brother, Jason Kelce, the literal NFL, and Travis himself then fueled growing speculation that he and Taylor were secretly hanging out, with Travis saying last week that he'd invited her to come and watch one of his football games.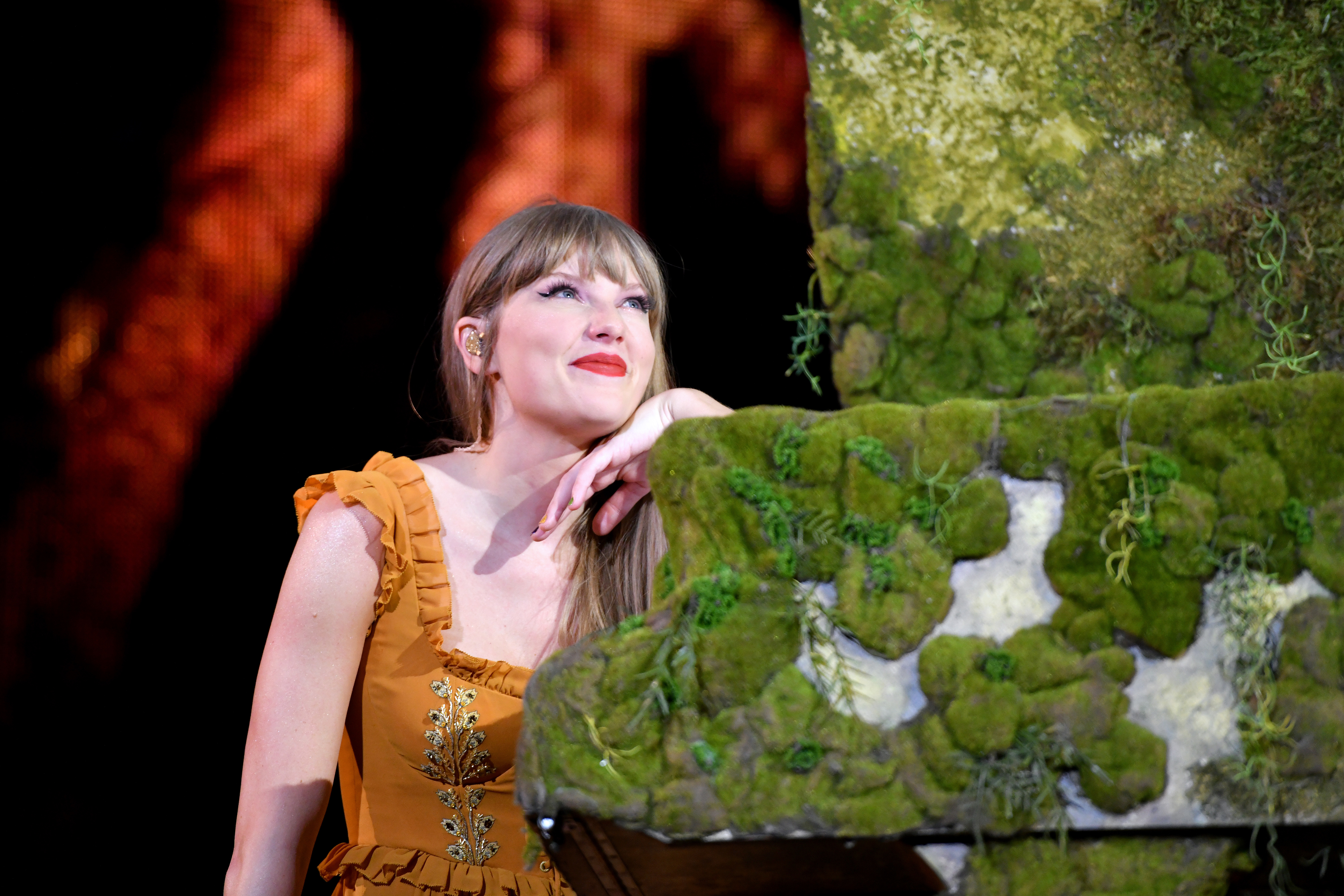 Despite this massive clue, people were still caught off guard when Taylor actually did attend the game at Arrowhead Stadium on Sunday, with the singer front and center of Travis's friends and family VIP suite.
Taylor didn't seem to mind who was watching as she sent the internet into meltdown by enthusiastically cheering on the Kansas City Chiefs alongside Travis's mom and dad.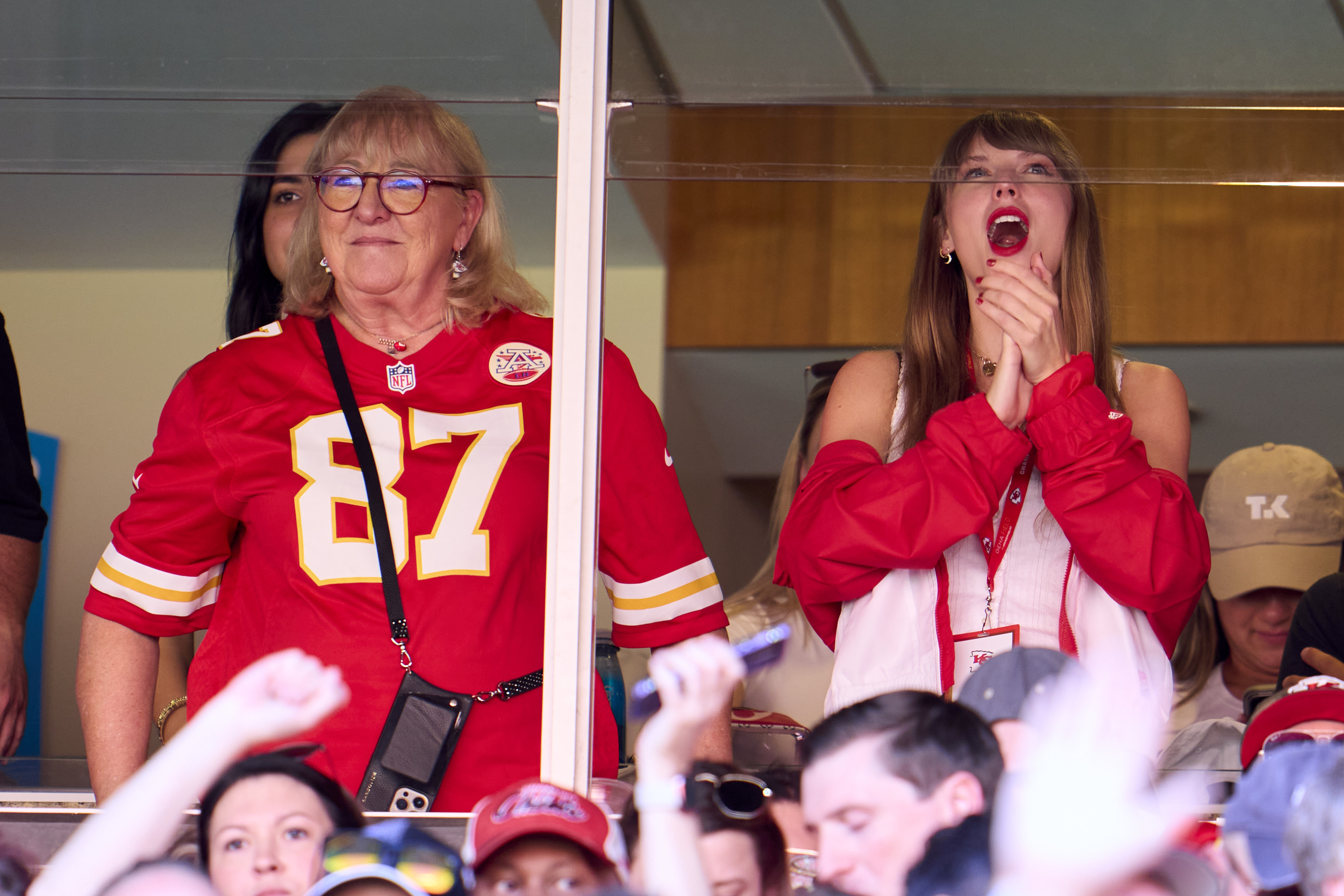 After the game, Taylor left the stadium with Travis — and in a true display of them not caring who saw them, they even put the top down on Travis's convertible car as they drove off for dinner and an after-party.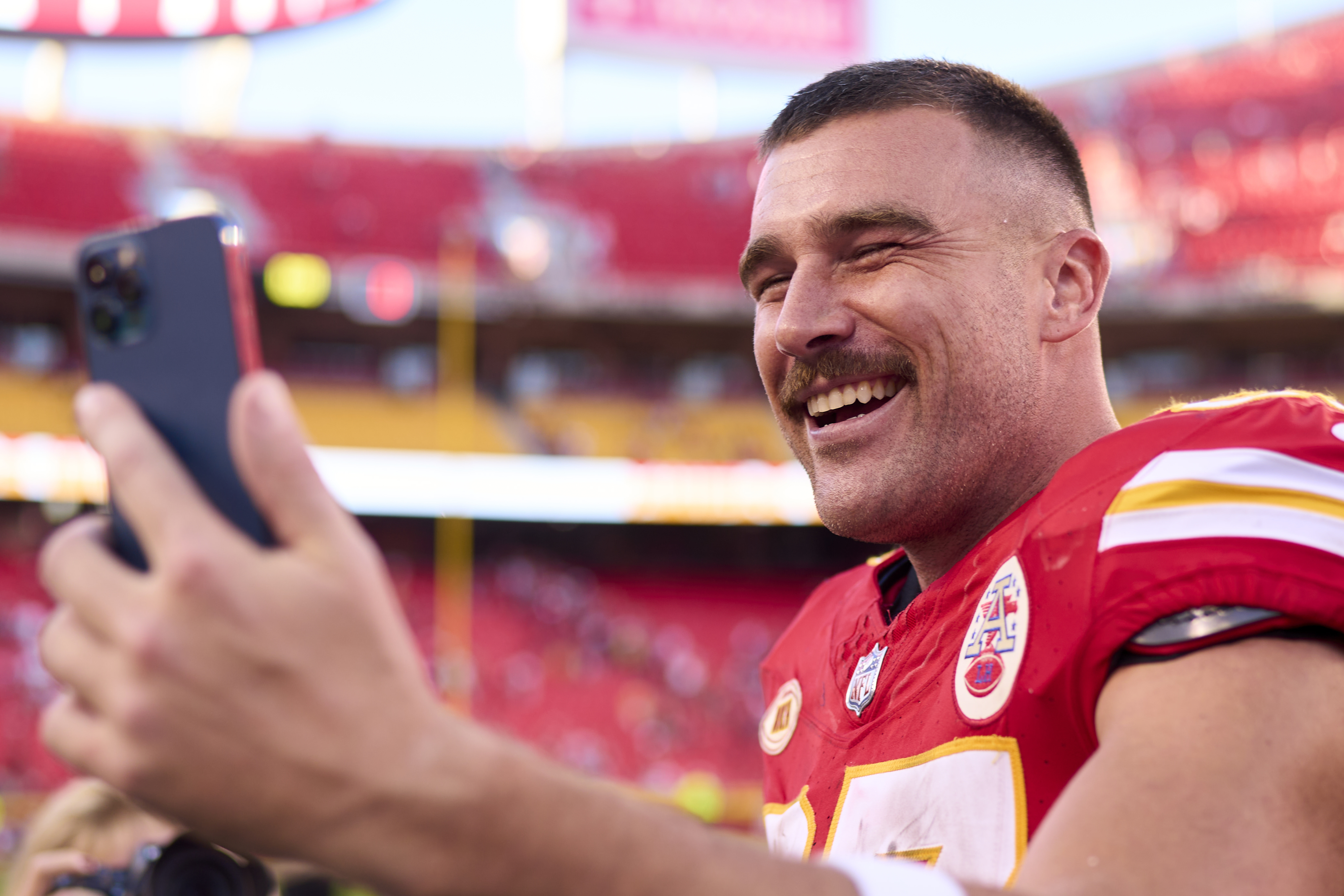 With their rumored relationship dominating the celebrity news cycle ever since, pretty much everyone was on tenterhooks as we eagerly awaited this week's episode of Travis's podcast, New Heights, in the hope that he might share some more insight into him and Taylor.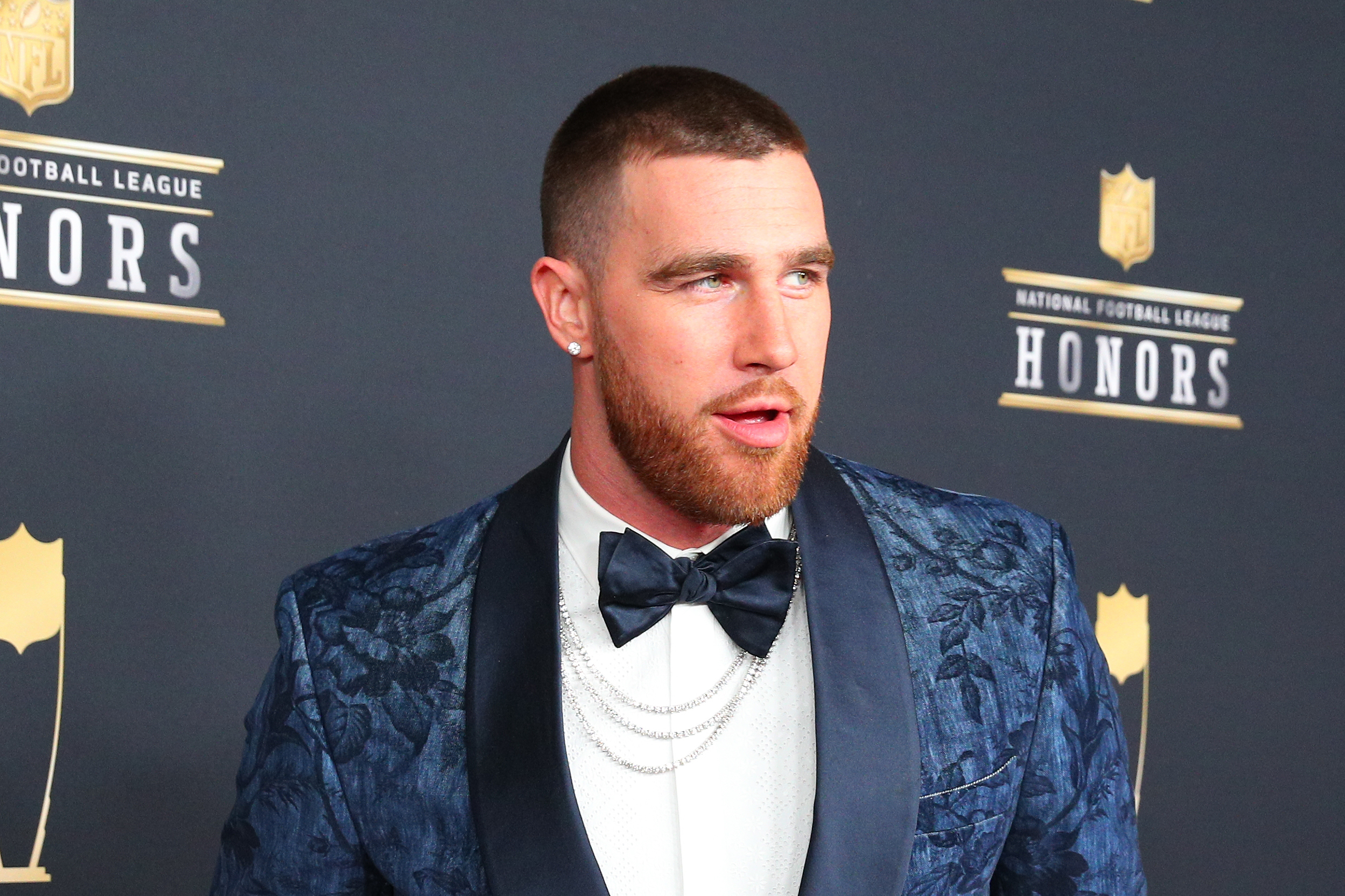 And the sports pro didn't disappoint, with he and Jason — who is also the podcast's cohost — even acknowledging that they anticipated extra listeners this week off the back of the "crazy" weekend.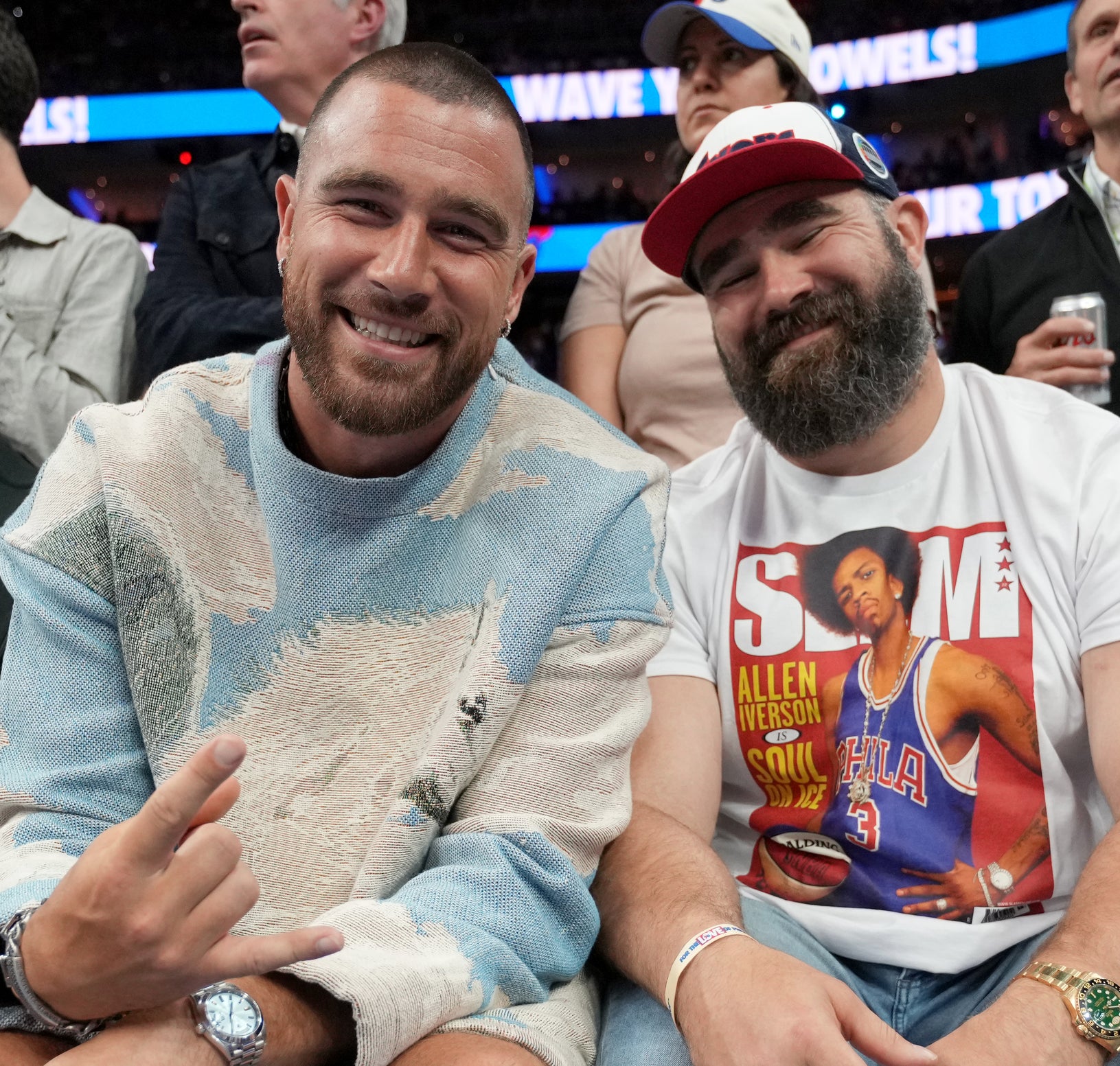 Travis also took full responsibility for the global interest in his love life because he was the one who first went public with his desire to woo Taylor. He said to his brother: "My personal life that's not so personal. I did this to myself, Jason, I know this."
And when Jason teased him by saying that Taylor had "finally put [him] on the map," Travis took it all in his stride and used it as an opportunity to speak highly about the singer.
"Shout out to Taylor for pulling up, that was pretty ballsy," he said. "I just thought it was awesome how everybody in the suite had nothing but great things to say about her — the friends and family. She looked amazing, everyone was talking about her in a great light."
"It was absolutely electric to see the slow-motion chest bumps, to see the high-fives with mom," Travis said of Taylor's behavior in the suite. "To see how Chiefs Kingdom was all excited that she was there. Shit was absolutely hysterical, and it was definitely a game I'll remember, that's for damn sure."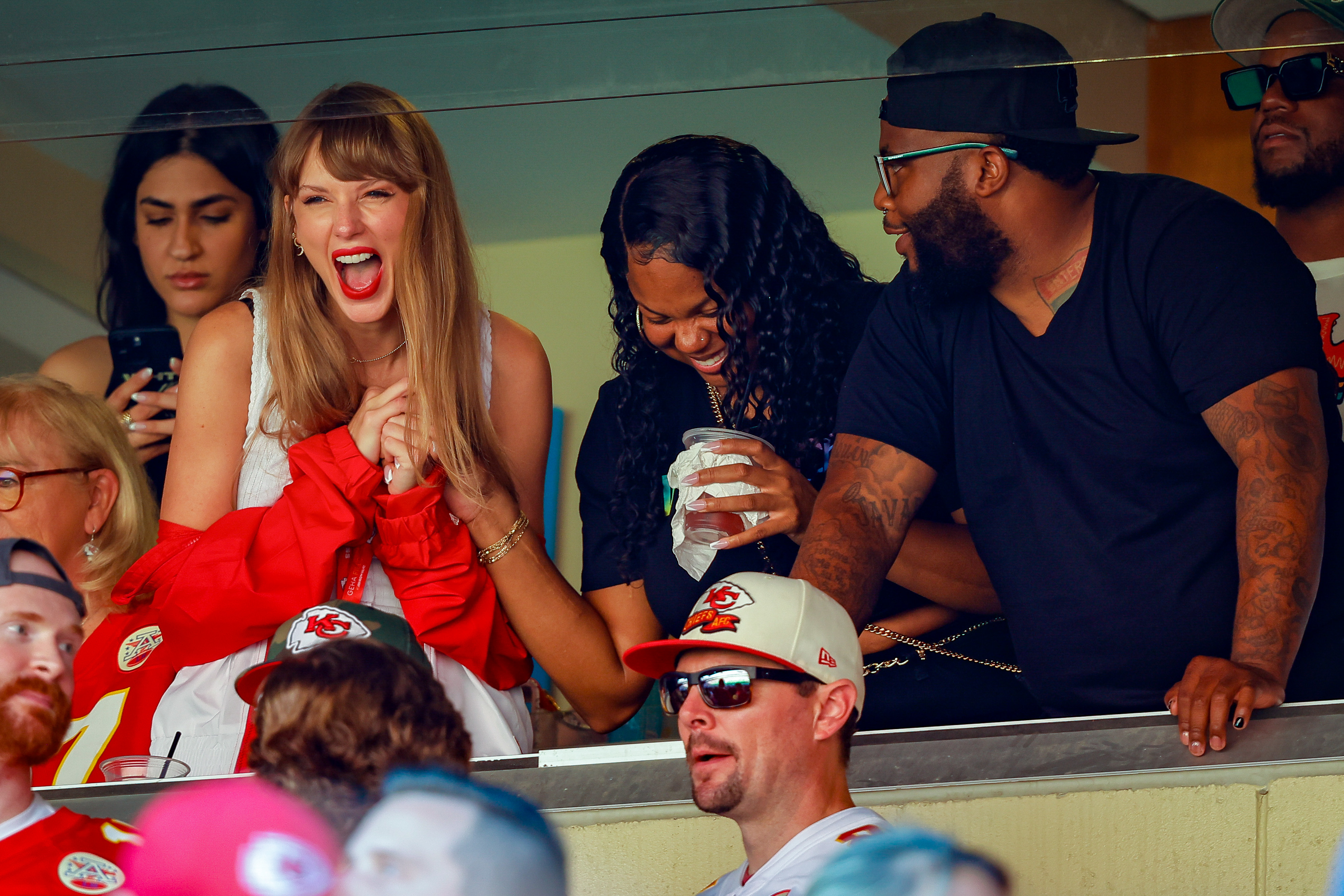 "And then we just slid off in the getaway car at the end," he added in an apparent reference to one of Taylor's songs. "Shout out to Taylor for coming through and seeing me rock the stage!"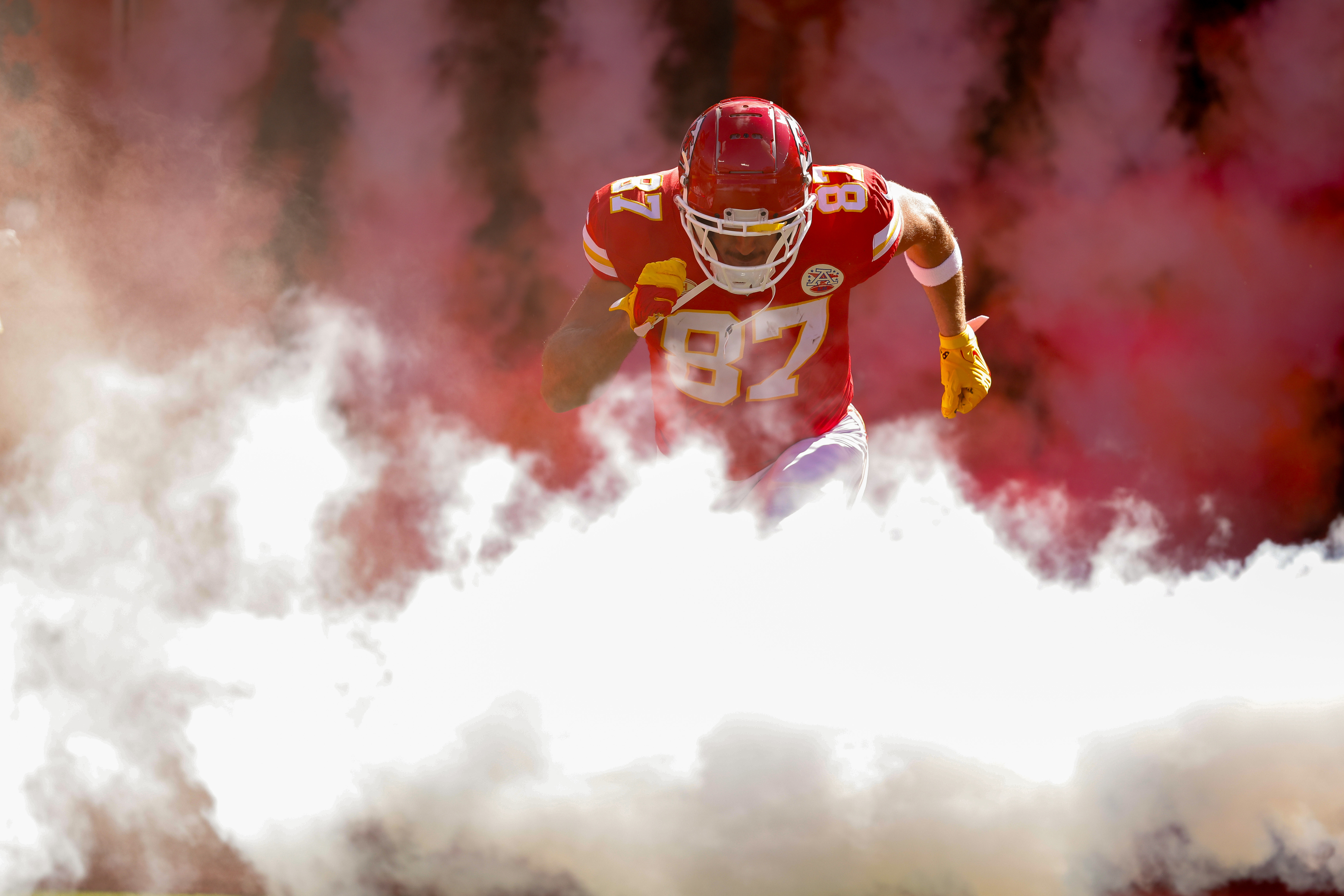 Travis also openly discussed some of the things that other people have been saying about him and Taylor, including his coach Andy Reid's claim that he'd played cupid for them, and his teammate Pat Mahomes saying that he set Travis up for a touchdown because he knew that Taylor was watching.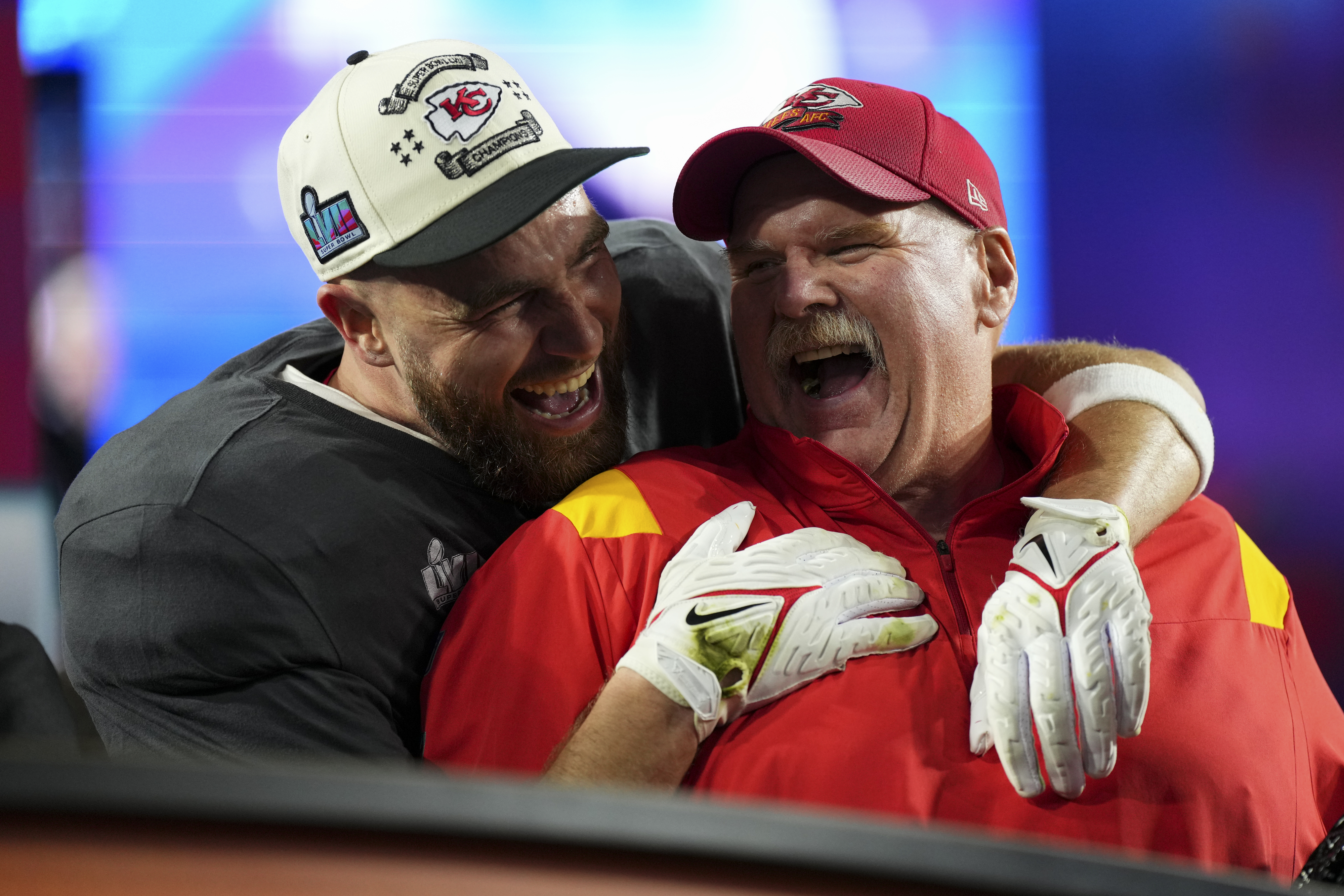 But later in the conversation, Travis warned listeners that he plans to dial back how much he speaks about Taylor going forward as he once again accepted that the high interest in them is mostly his own doing.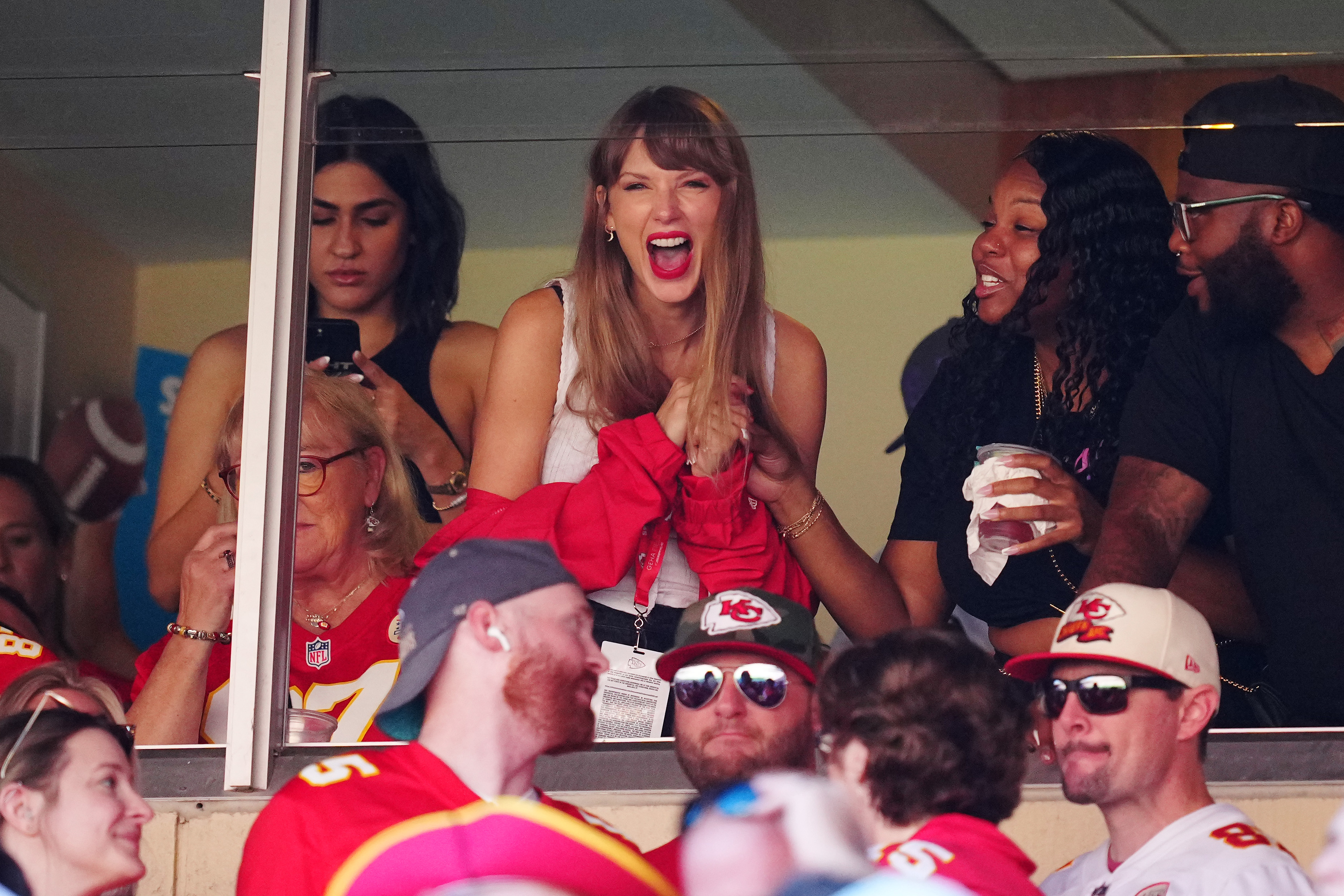 "I know I brought all this attention to me, I'm the one who did the friendship bracelet thing, told everyone how butthurt I was I didn't get to meet Taylor," Travis began.
"I think what's real is, this is my personal life," he went on. "And I want to respect both of our lives. She's not in the media as much as I am, doing this show every single week."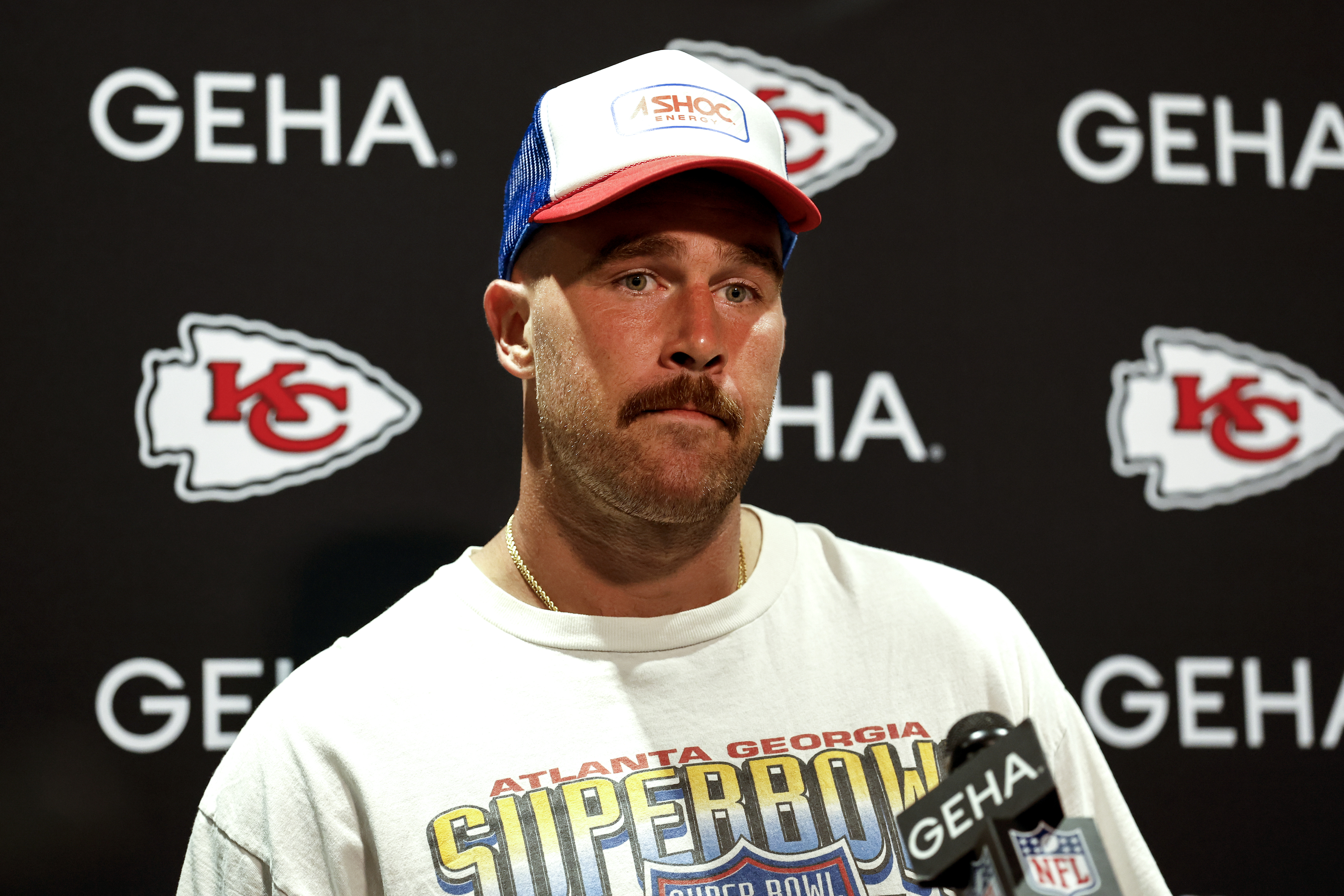 "I'm enjoying life, and I sure as hell enjoyed this week," Travis concluded. "So everything moving forward… I think talking about sports will have to be kind of where I keep it."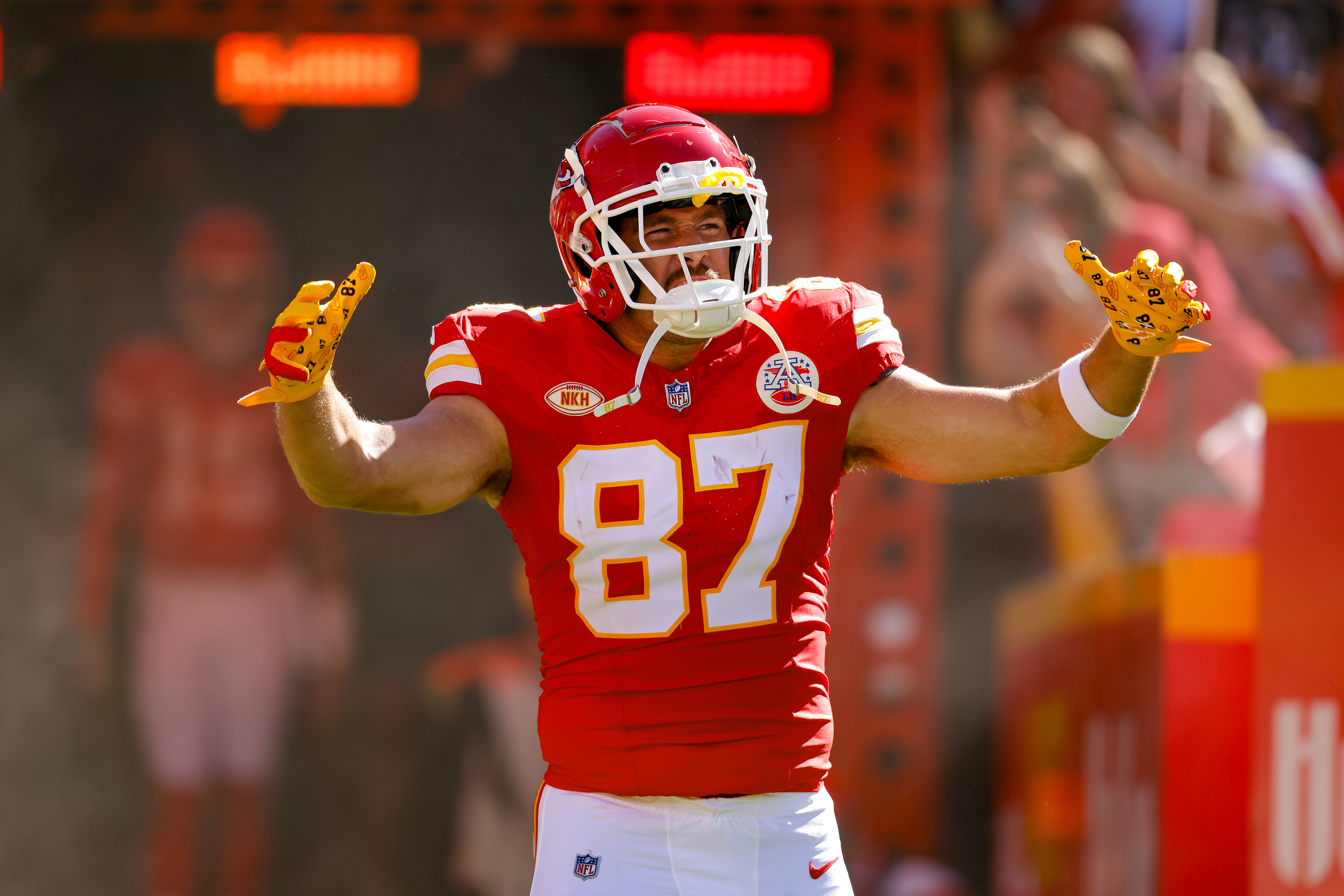 And the way that Travis expertly managed to toe the line of giving people what they wanted in terms of insight into his and Taylor's relationship while also maintaining his boundaries has won high praise from fans.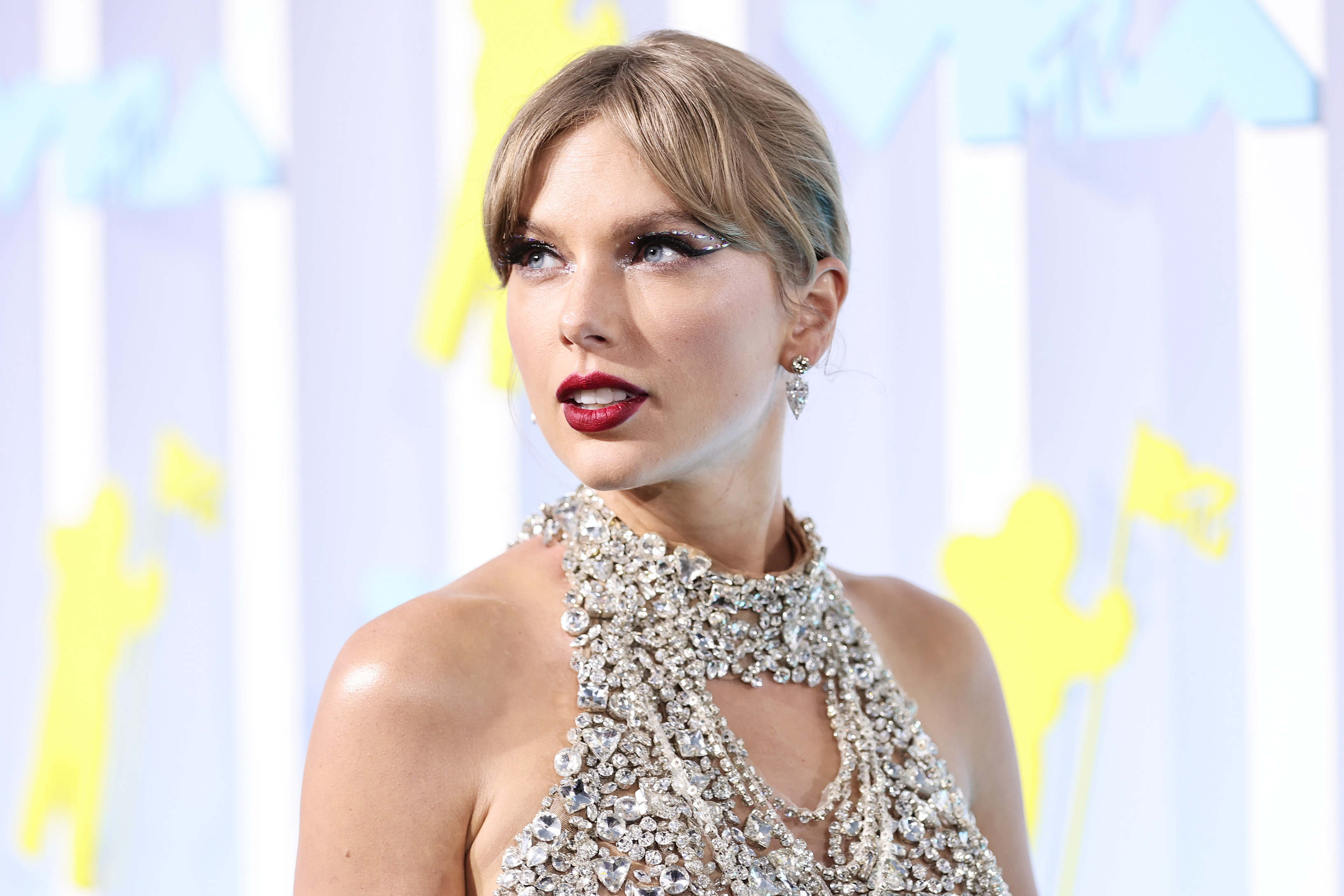 In fact, Travis has been celebrated for the way that he has accepted the general public's interest in his personal life without compromising Taylor's privacy.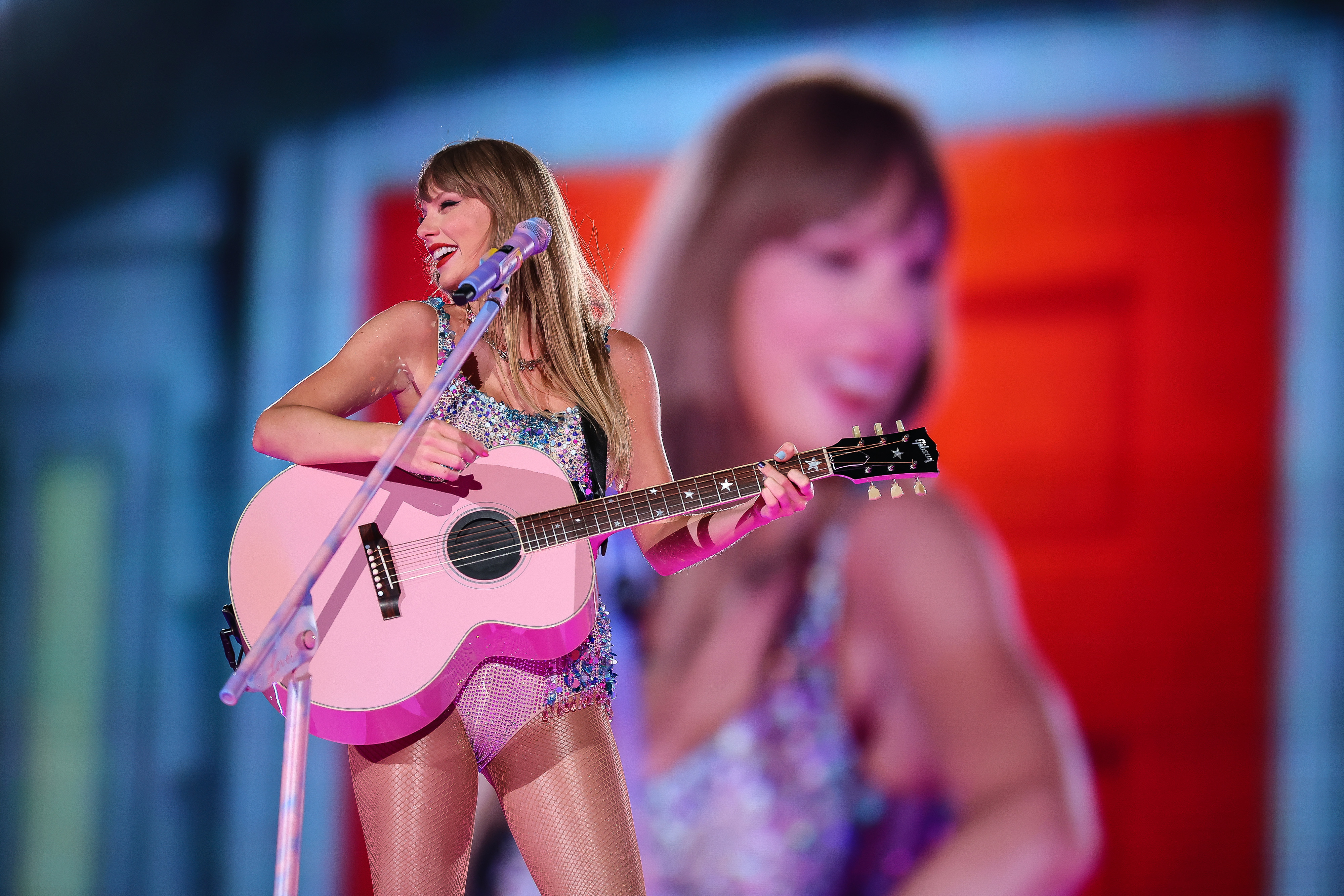 Over on a dedicated Taylor Swift Reddit forum, one user acknowledged that Travis "did such a good job disclosing enough details while respecting Tay's privacy."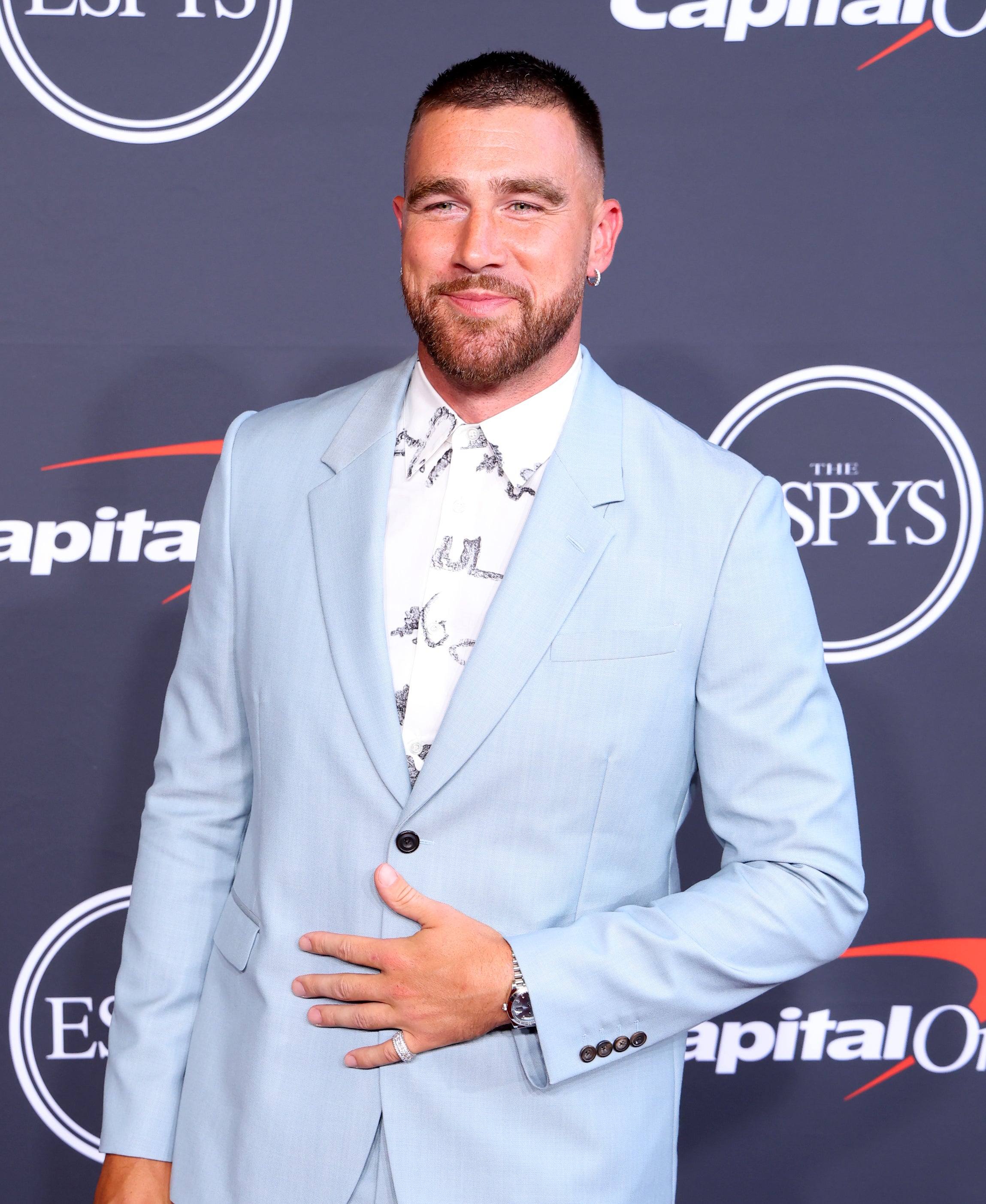 "I like how Kelce is supportive of Taylor Swift while respecting her privacy. Keeping that fine line is difficult, but I'm glad he's doing this," another fan replied.

"His response could not have been more perfect imo," one more agreed. "Acknowledges the whirlwind in a playful and complimentary way while also being respectful of her privacy and protective of any future relationship. Love how he specifically highlighted how well Taylor got along with his family and friends!"

And it seems as though Travis's bid to give him and Taylor more privacy has also been received by his teammates, with Patrick echoing what he'd said during a press conference on Wednesday.
When asked by journalists if he'd met Taylor, Patrick confirmed that he had and added: "She's really cool, good people. But like Travis said, man, I'm going to let them have their privacy and just keep it moving."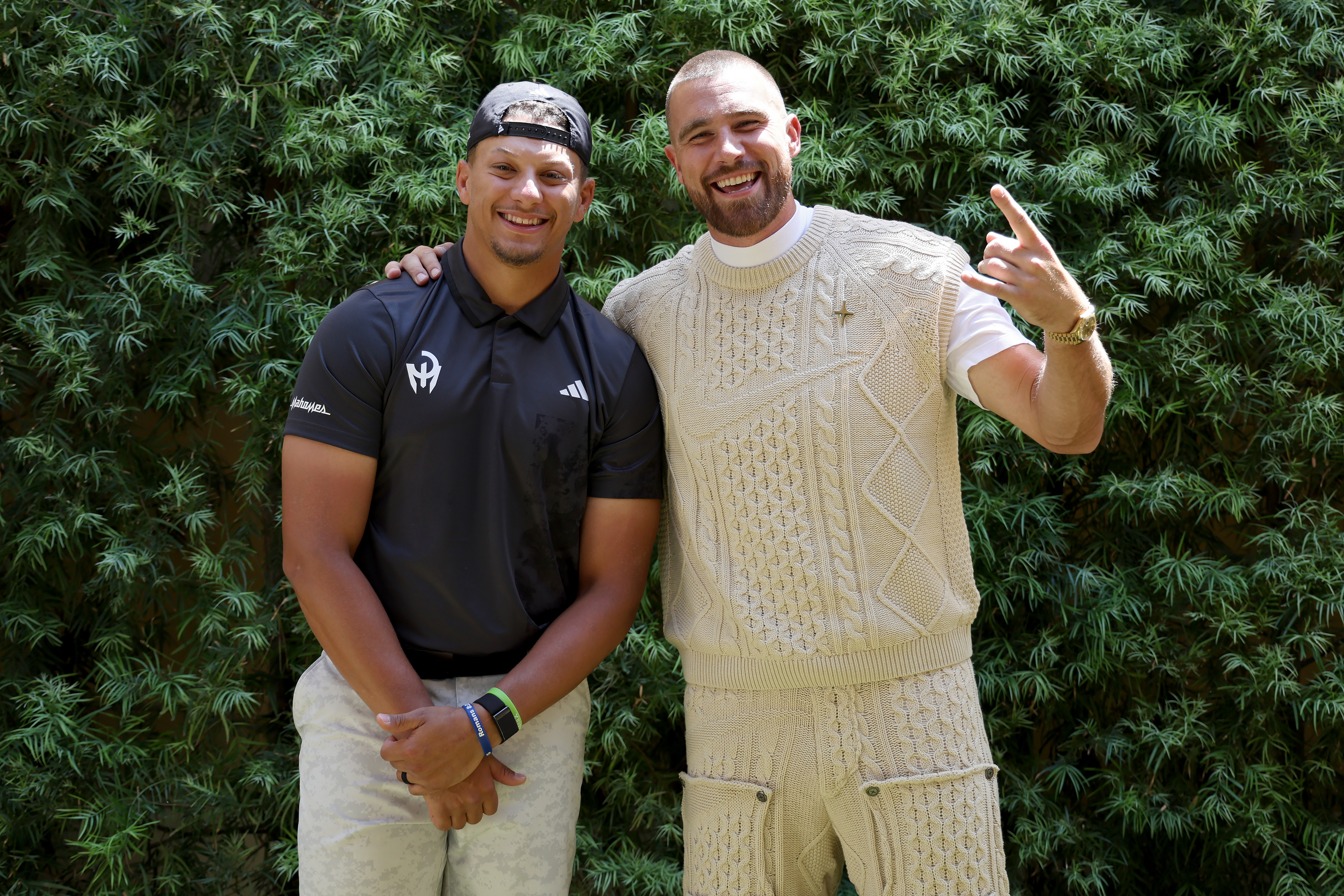 Meanwhile, it has been reported that we can expect another dose of the weekend's excitement this Sunday, with it being speculated that Taylor will attend the Chiefs game against the Jets at MetLife Stadium.