Taylor Swift's latest rerelease, Speak Now (Taylor's Version), dropped today alongside six previously unreleased songs "from the vault."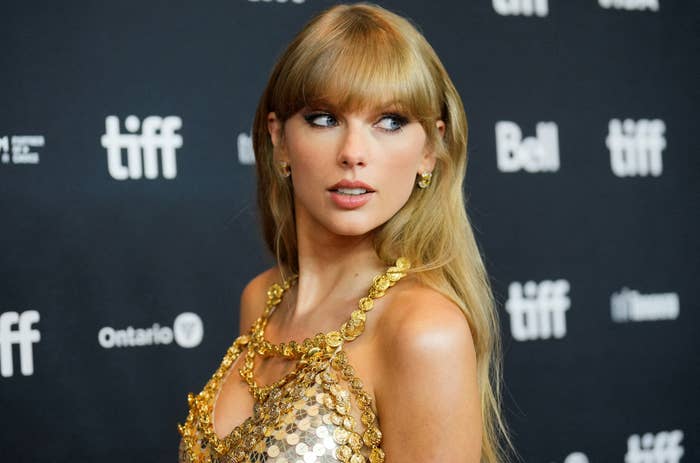 In case you didn't know, back in 2019 Taylor announced her plan to rerecord her first six albums after her "nemesis" Scooter Braun acquired the masters to the originals, a move that she called her "worst nightmare" at the time.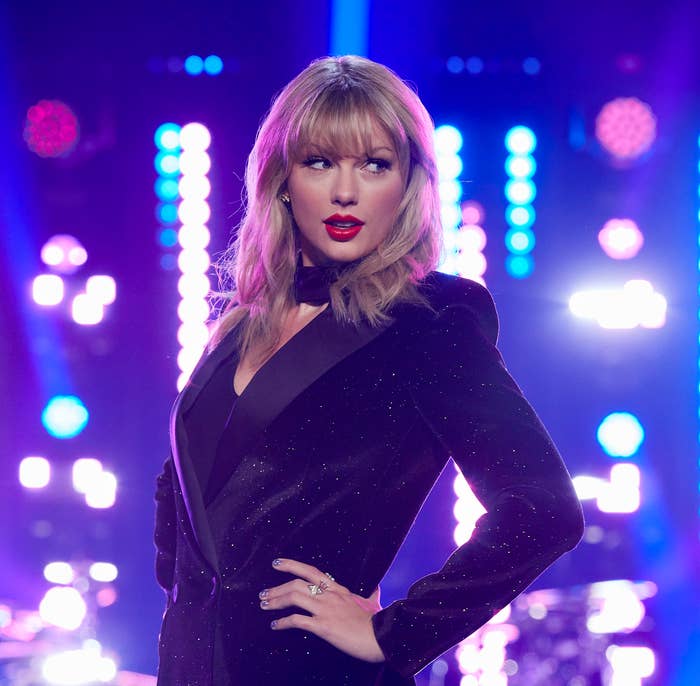 With each album, Taylor has also been releasing some never-before-heard songs that were written during that era but didn't make it to the final track list.
In 2021, this included the now-infamous 10 minute version of her heartbreak anthem "All Too Well," which was originally written for her 2012 album Red and is largely thought to be about her ex boyfriend Jake Gyllenhaal who she split from in 2011.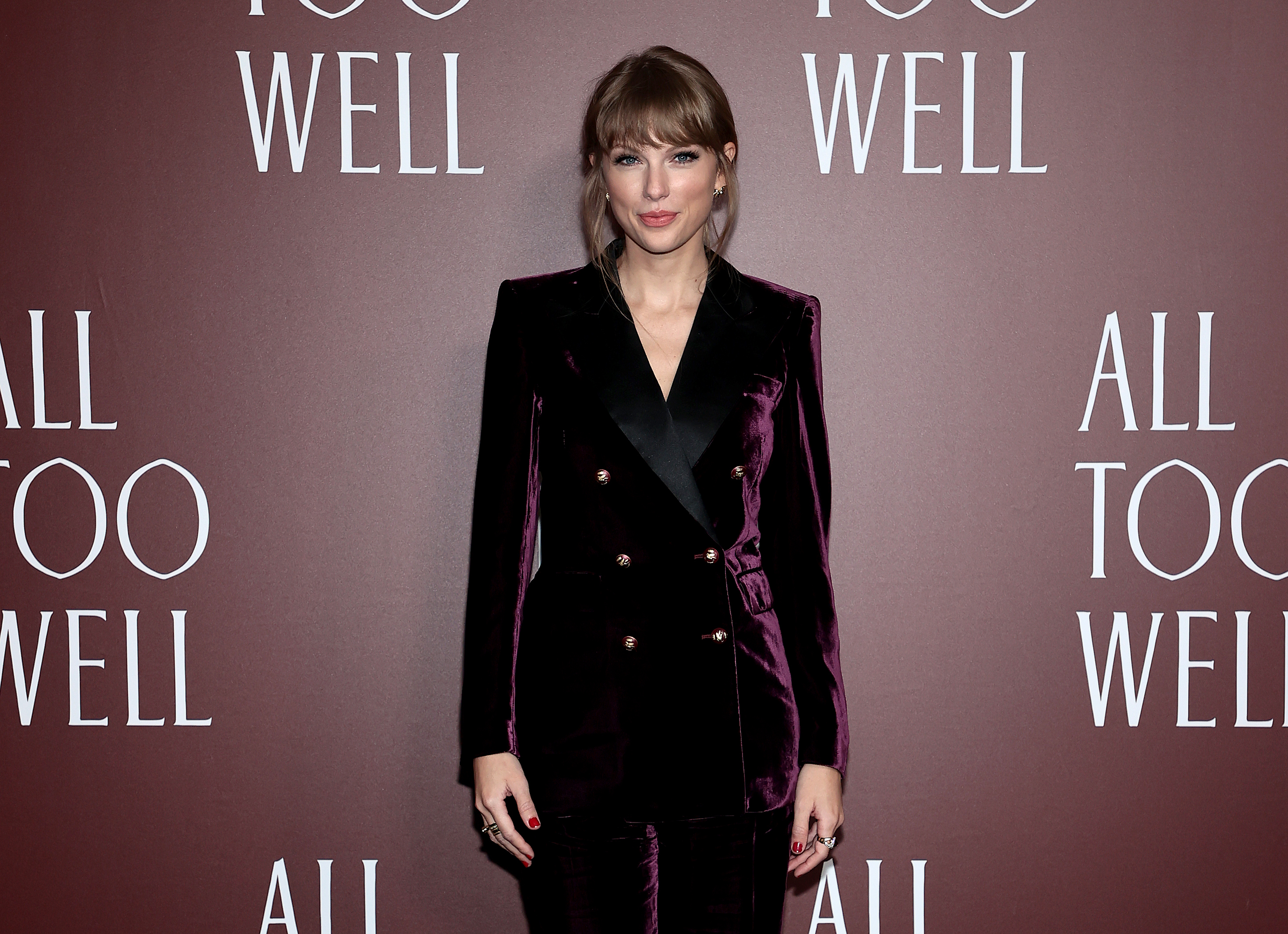 Similarly, Fearless (Taylor's Version) featured the vault track "Mr. Perfectly Fine," which is believed to be about Joe Jonas who she dated in 2008 — the same year that the album was originally released.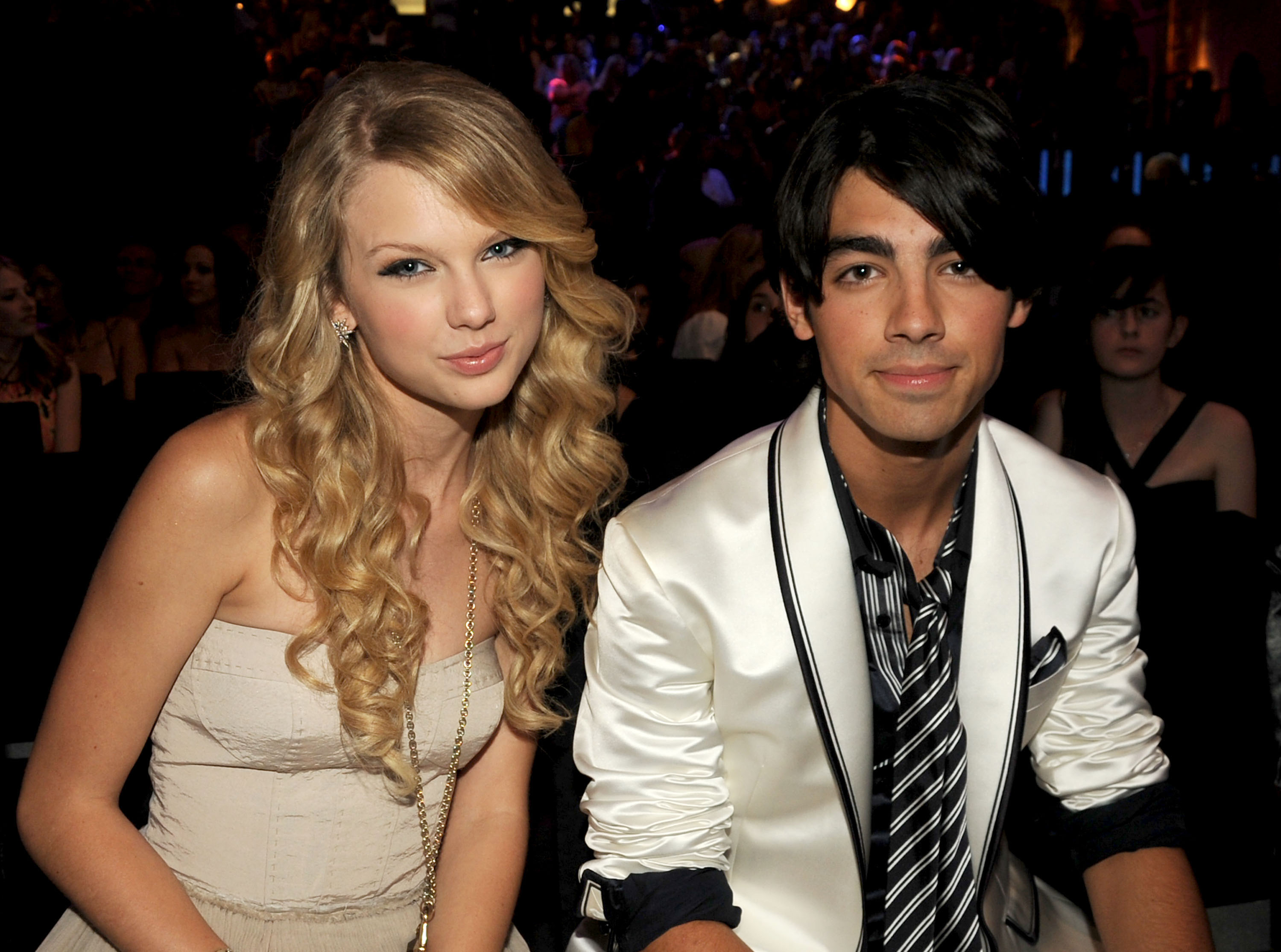 Basically, each new vault track gives fans more of an insight into what was going on in Taylor's life and mind when she was initially writing the albums several years ago.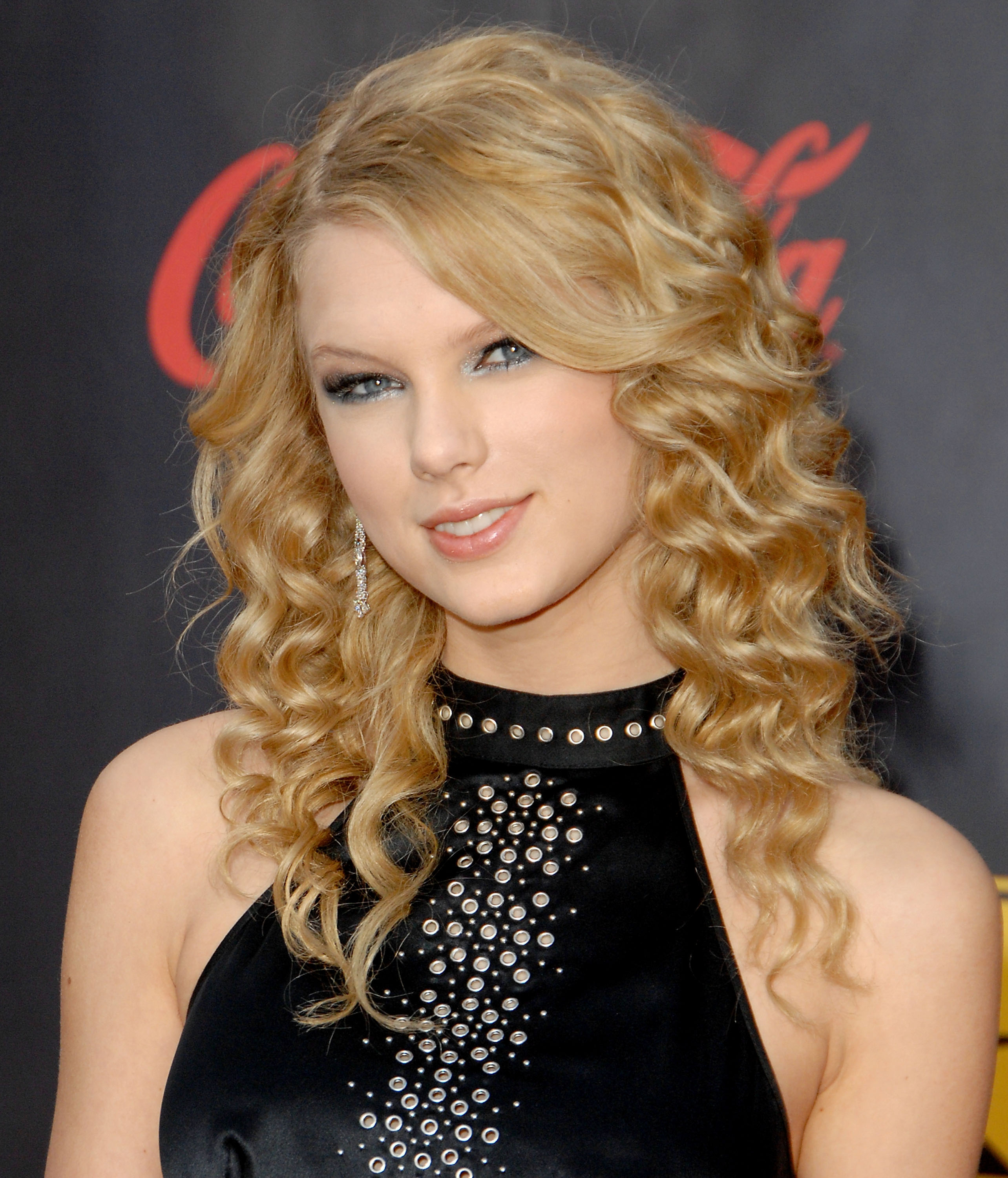 Speak Now came out in 2010, and marking its rerelease with an Instagram post, Taylor wrote: "It's an album I wrote alone about the whims, fantasies, heartaches, dramas and tragedies I lived out as a young woman between 18 and 20."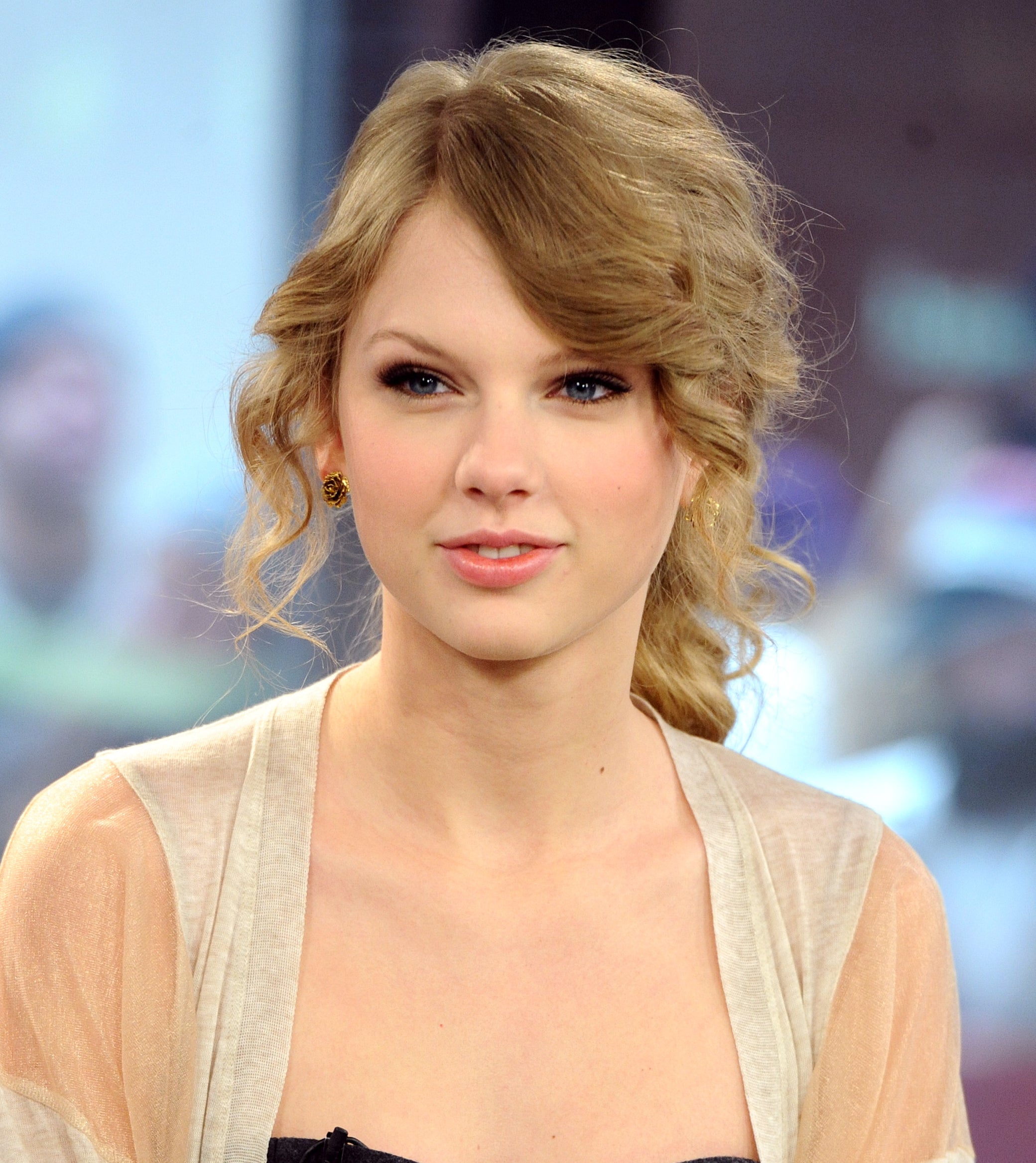 And this seemingly includes Taylor's experience at the 2009 VMAs, when she won the best female video award for her song "You Belong With Me" only for Kanye West to storm the stage during her acceptance speech and declare that Beyoncé should have won instead.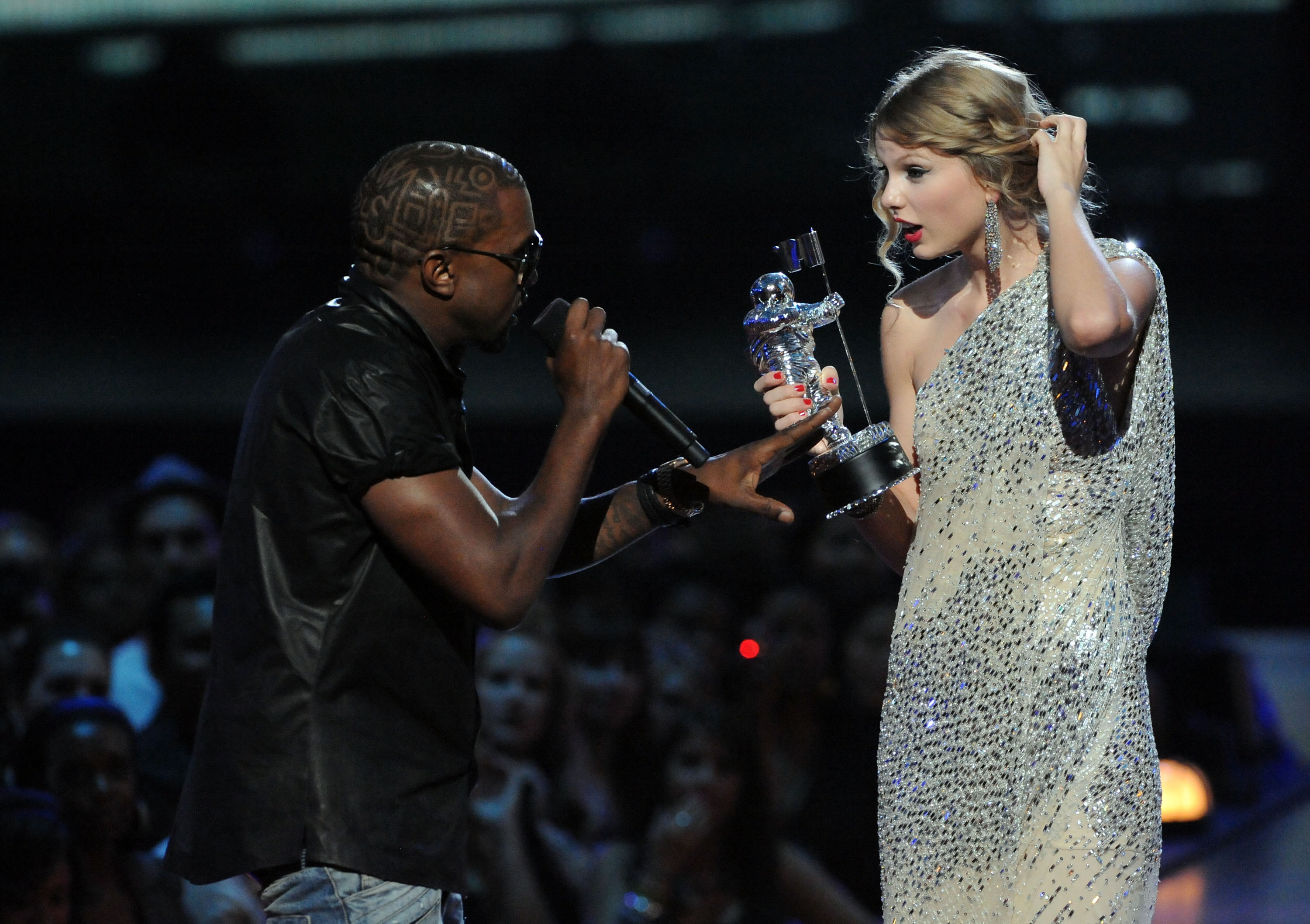 In fact, Taylor directly mentions the incident in the prologue for the rerecorded album. Writing about the period in which the original album was created, Taylor says: "I went though my first worldwide scandal (the mic-grab seen around the world)."
Taylor has been vocal about the deep impact that this incident had on her at the time, particularly because as the crowd of her industry peers booed Kanye for his actions she thought that they were booing her win.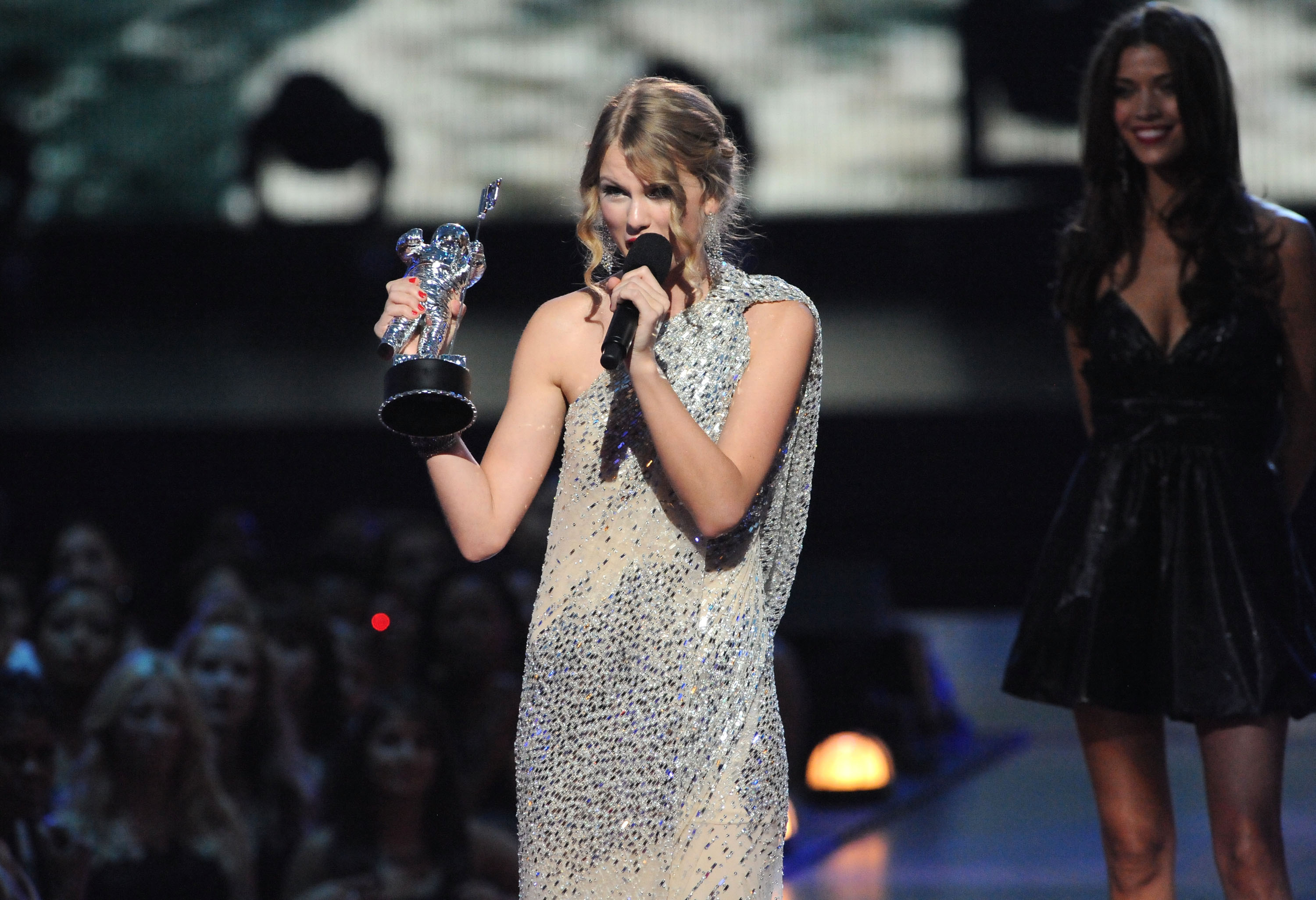 In 2015, she told GQ: "When the crowd started booing, I thought they were booing because they also believed I didn't deserve the award. That's where the hurt came from."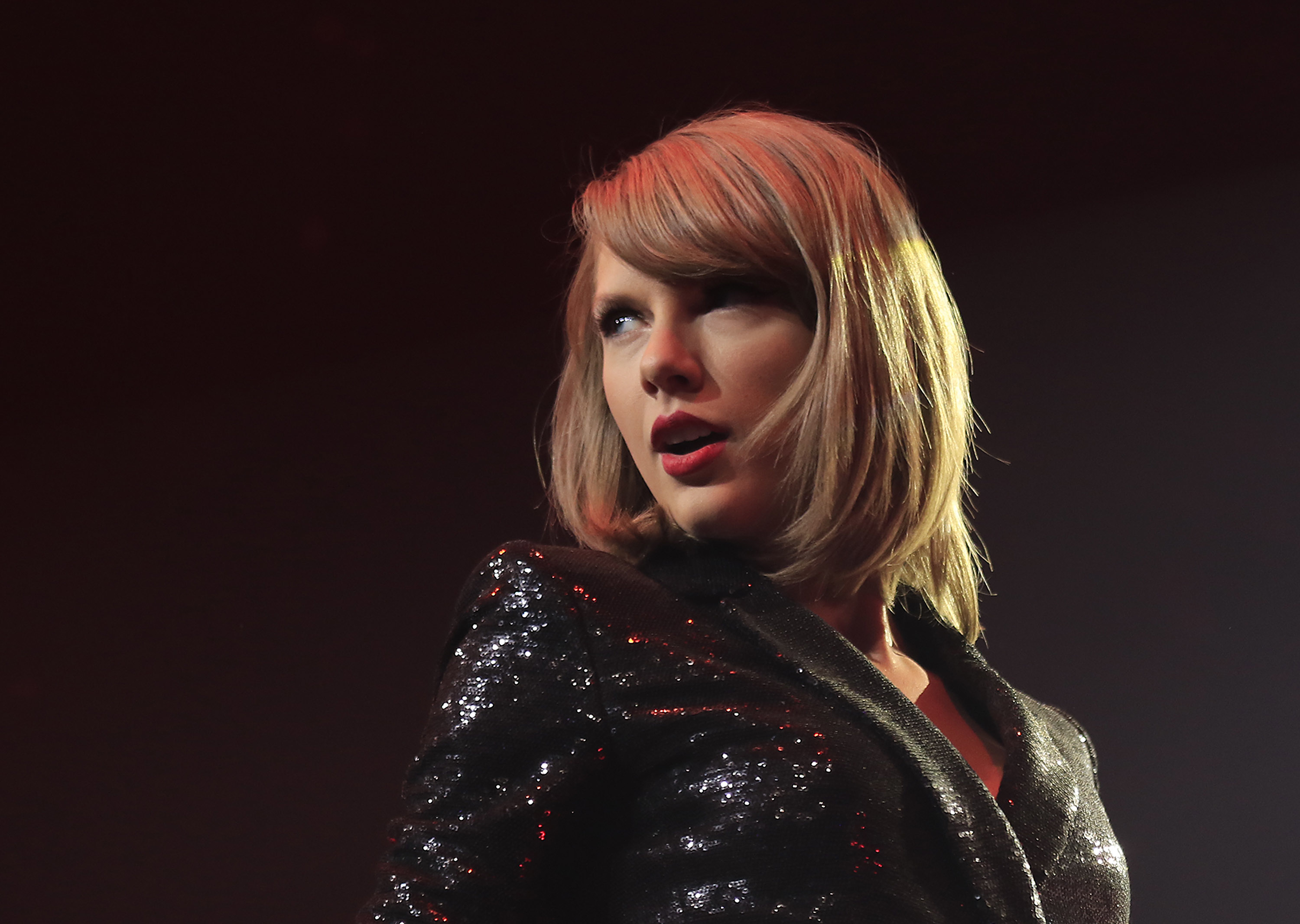 "I went backstage and cried, and then I had to stop crying and perform five minutes later," she went on. "I just told myself I had to perform, and I tried to convince myself that maybe this wasn't that big of a deal."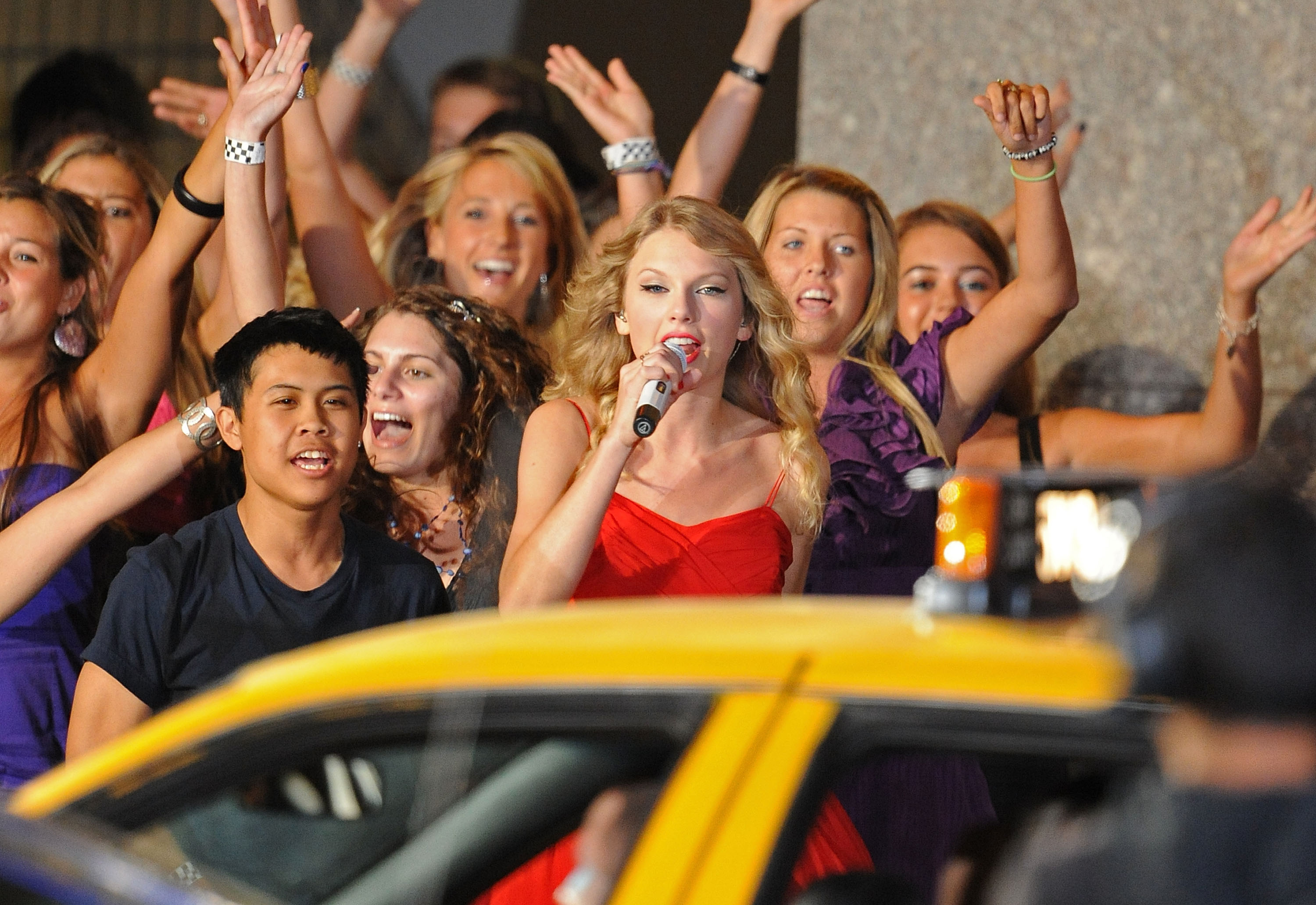 In 2020 the star reiterated to Variety: "As a teenager who had only been in country music, attending my very first pop awards show, somebody stood up and sent me the message: 'You are not respected here. You shouldn't be here on this stage.' That message was received, and it burrowed into my psyche more than anyone knew."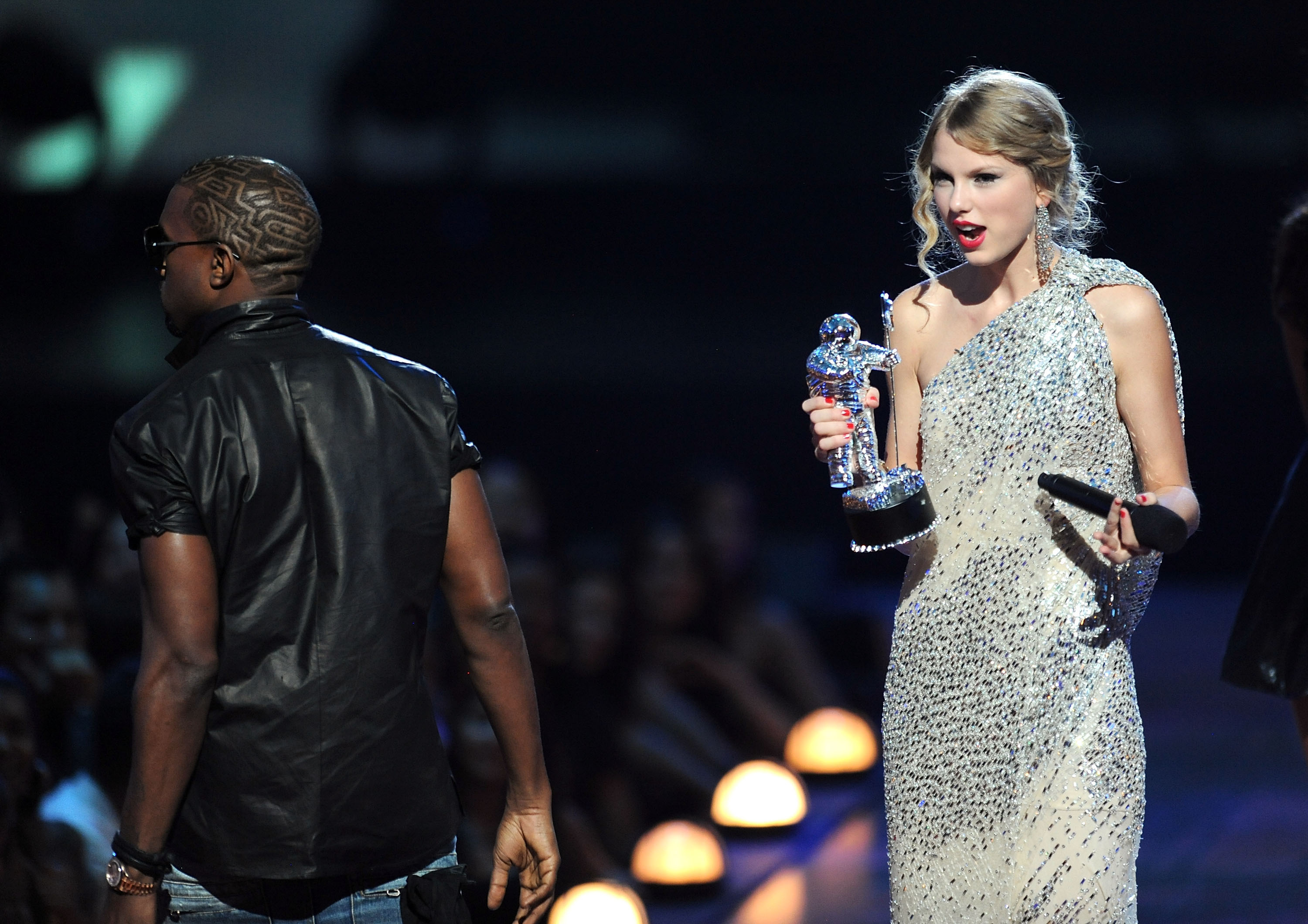 "That can push you one of two ways: I could have just curled up and decided I'm never going to one of those events ever again," Taylor added. "Or it could make me work harder than anyone expects me to, and try things no one expected, and crave that respect — and hopefully one day get it."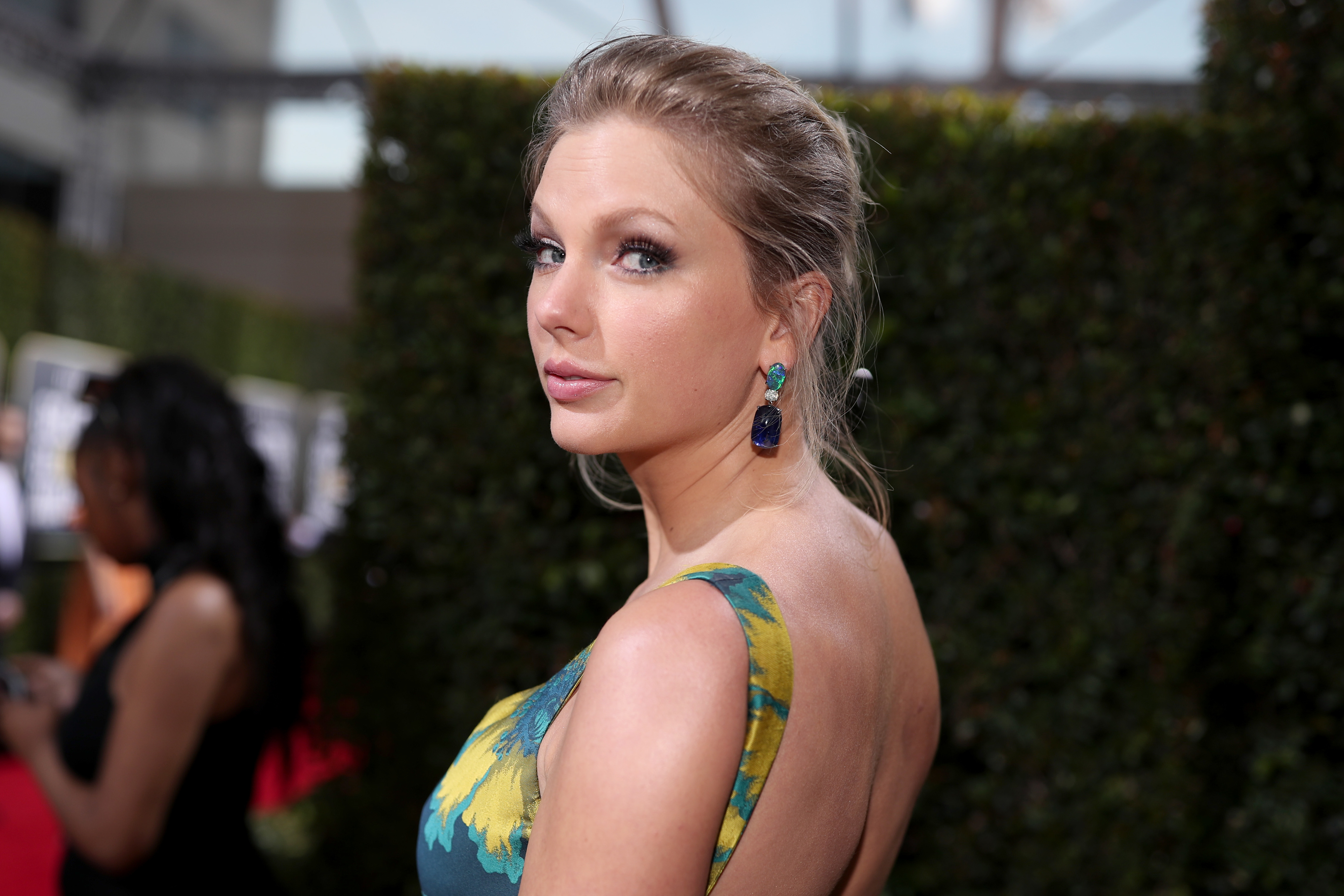 So it's unsurprising that Taylor's fans have instantly associated her newly released vault track "Castles Crumbling" with this difficult period in Taylor's life. The emotional song opens with the star singing about her "fear" that she has "fallen from grace" after being "held up so high."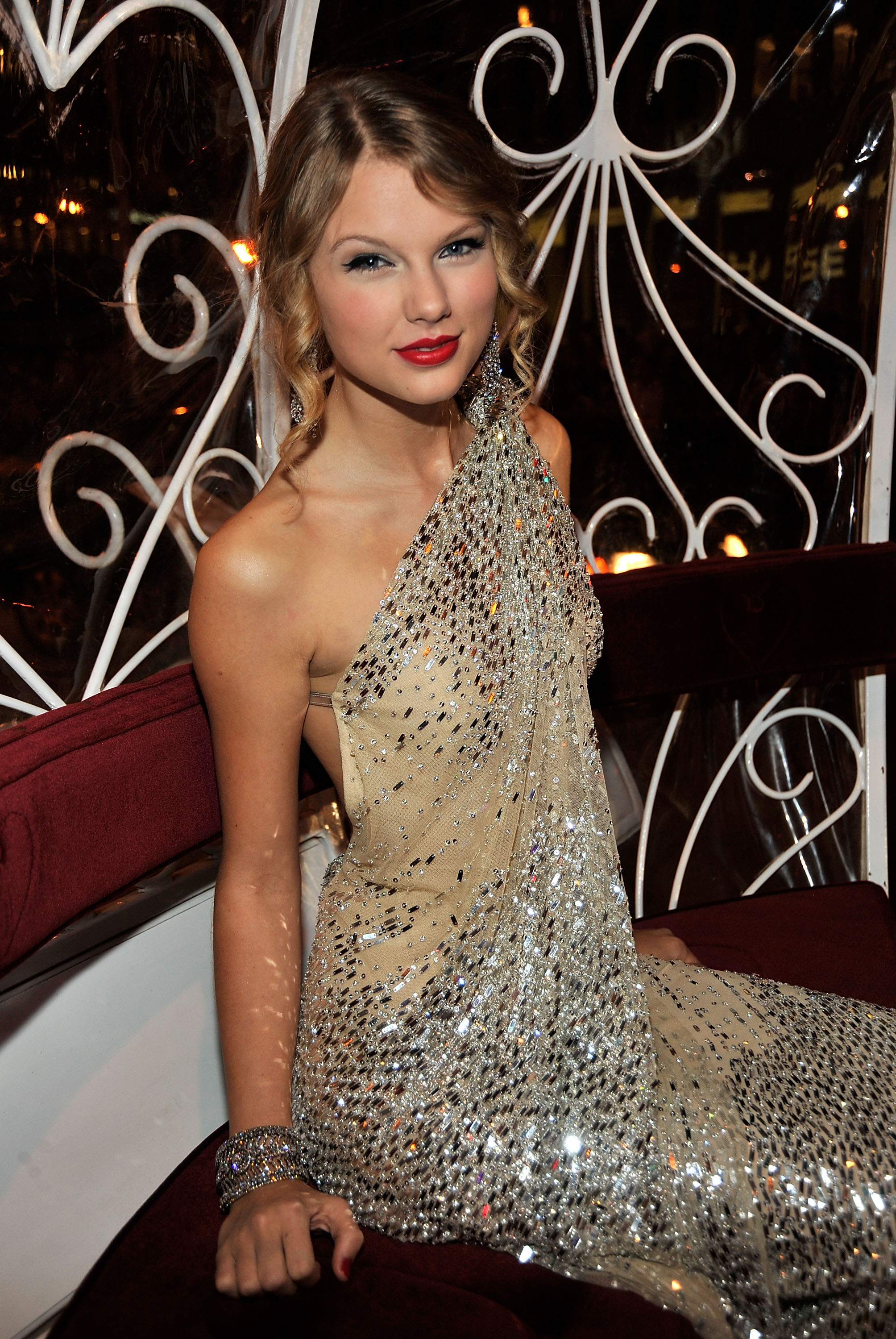 "Once, I had an empire in a golden age / I was held up so high, I used to be great / They used to cheer when they saw my face / Now, I fear I have fallen from grace," the lyrics read.
In the song's chorus, Taylor says that she feels like her "castle's crumbling down" and that her bridges are being burned because people no longer want to know her — a reaction that is entirely reasonable after she genuinely thought that an auditorium full of people had booed her success.

The lyrics: "Once, I was the great hope for a dynasty / Crowds would hang on my words and they trusted me / Their faith was strong, but I pushed it too far" could be a reference to teen country star Taylor's decision to transcend the genre and merge with the pop music industry — and her belief that the VMAs was proof of it backfiring.

"My foes and friends watch my reign end / I don't know how it could've ended this way," she sings. "Now they're screaming at the palace front gates / Used to chant my name / Now they're screaming that they hate me."

With the knowledge that this song was apparently written during Taylor's Speak Now era, fans took to Twitter to claim that the VMAs was the obvious inspiration behind it.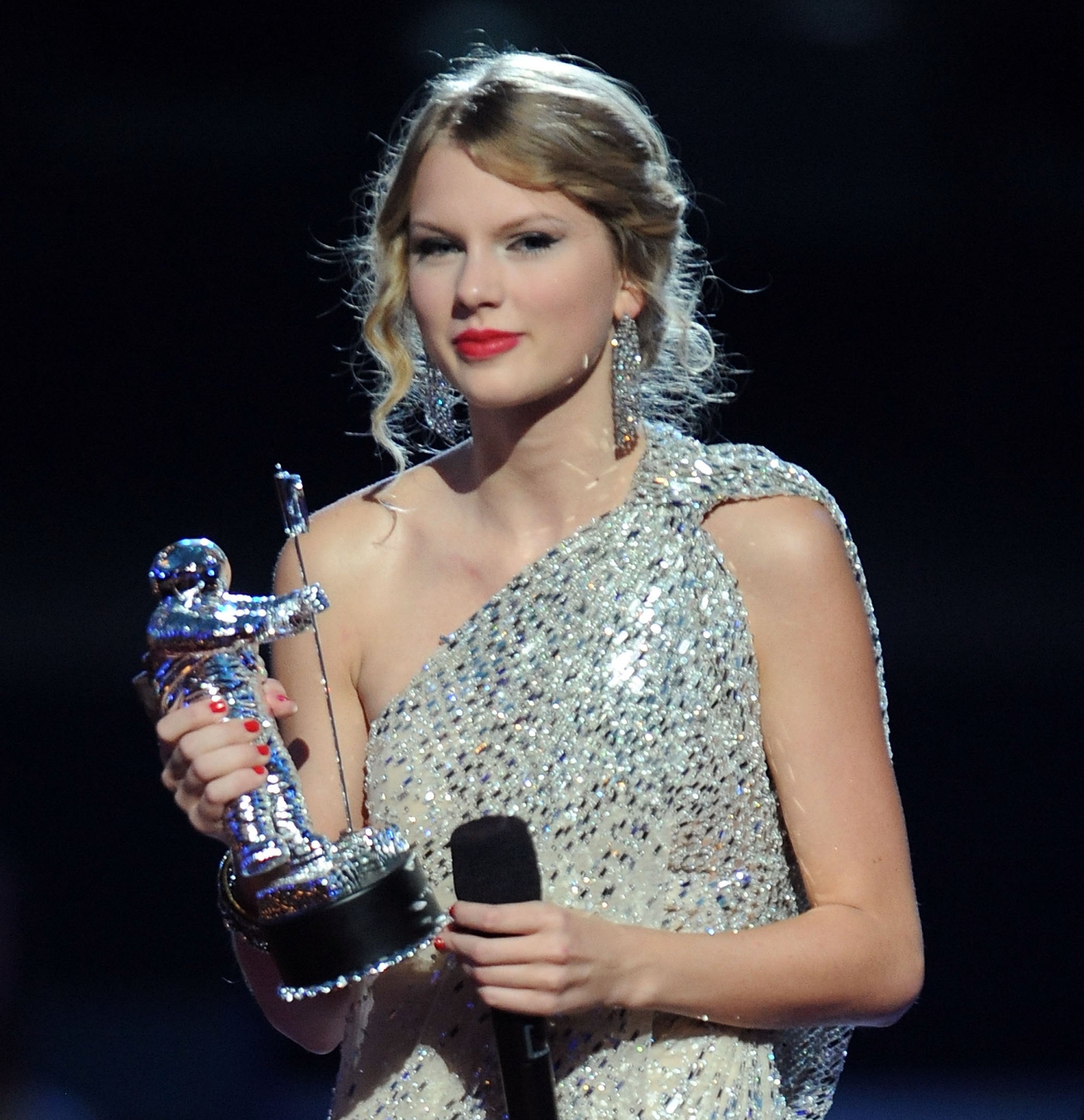 "'they used to chant my name now they're screaming that they hate me' oh my god she wrote castles crumbling after the VMAs when she thought she was getting booed… she thought everyone hated her… i'm gonna jump off a bridge," one person tweeted.

"I bet castles crumbling is abt the vmas situation my god," another added. One more wrote: "this makes sense because it was also the first time she ever felt hated…"


However, some more skeptical fans noted that some of "Castles Crumbling's" lyrics feel a little out of place for a reflection on the VMAs, and would actually make more sense if they were written during Taylor's Reputation era of 2017.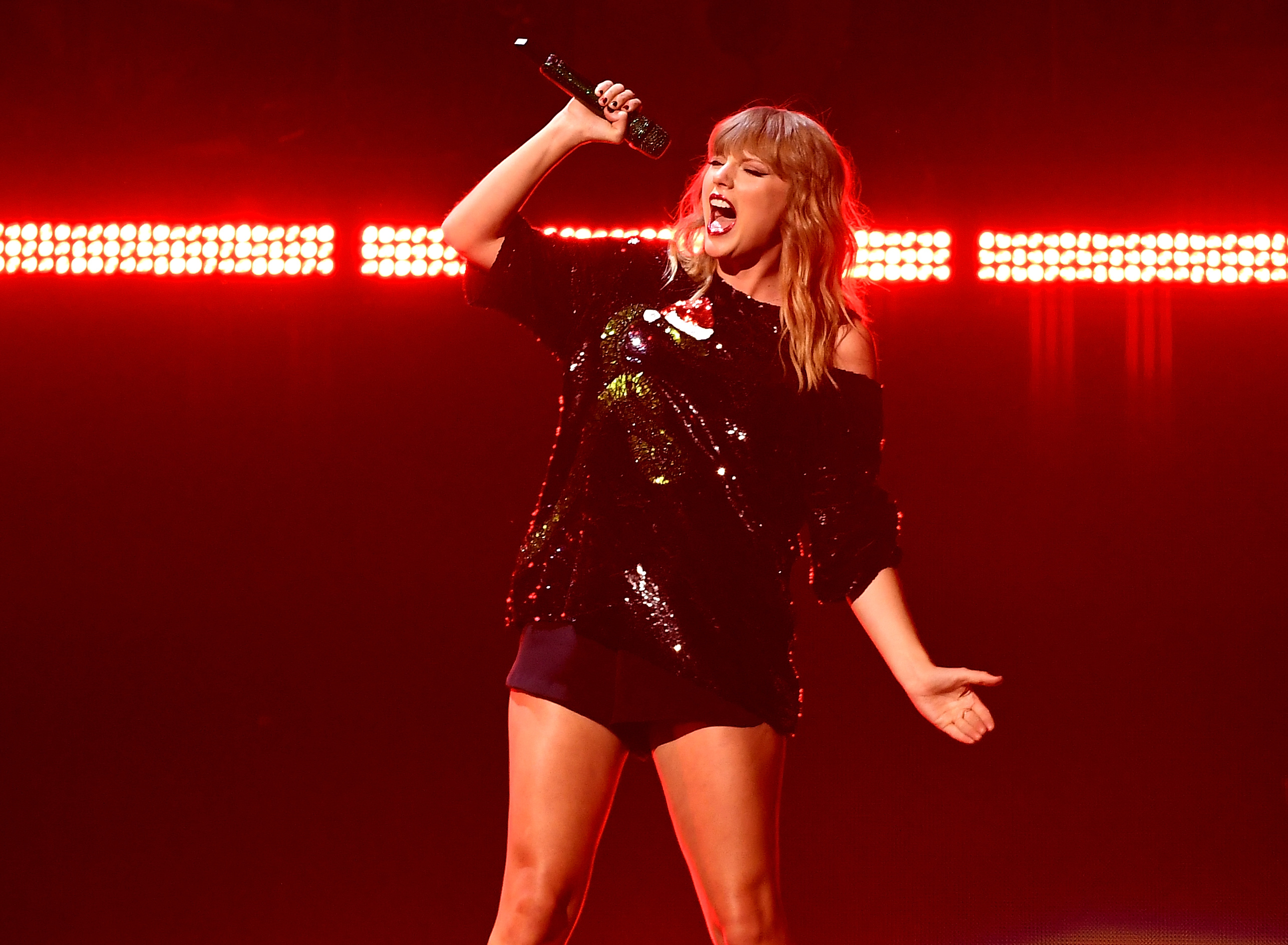 This is when the star famously retreated from the spotlight after another run-in with Kanye as well as his then-wife, Kim Kardashian.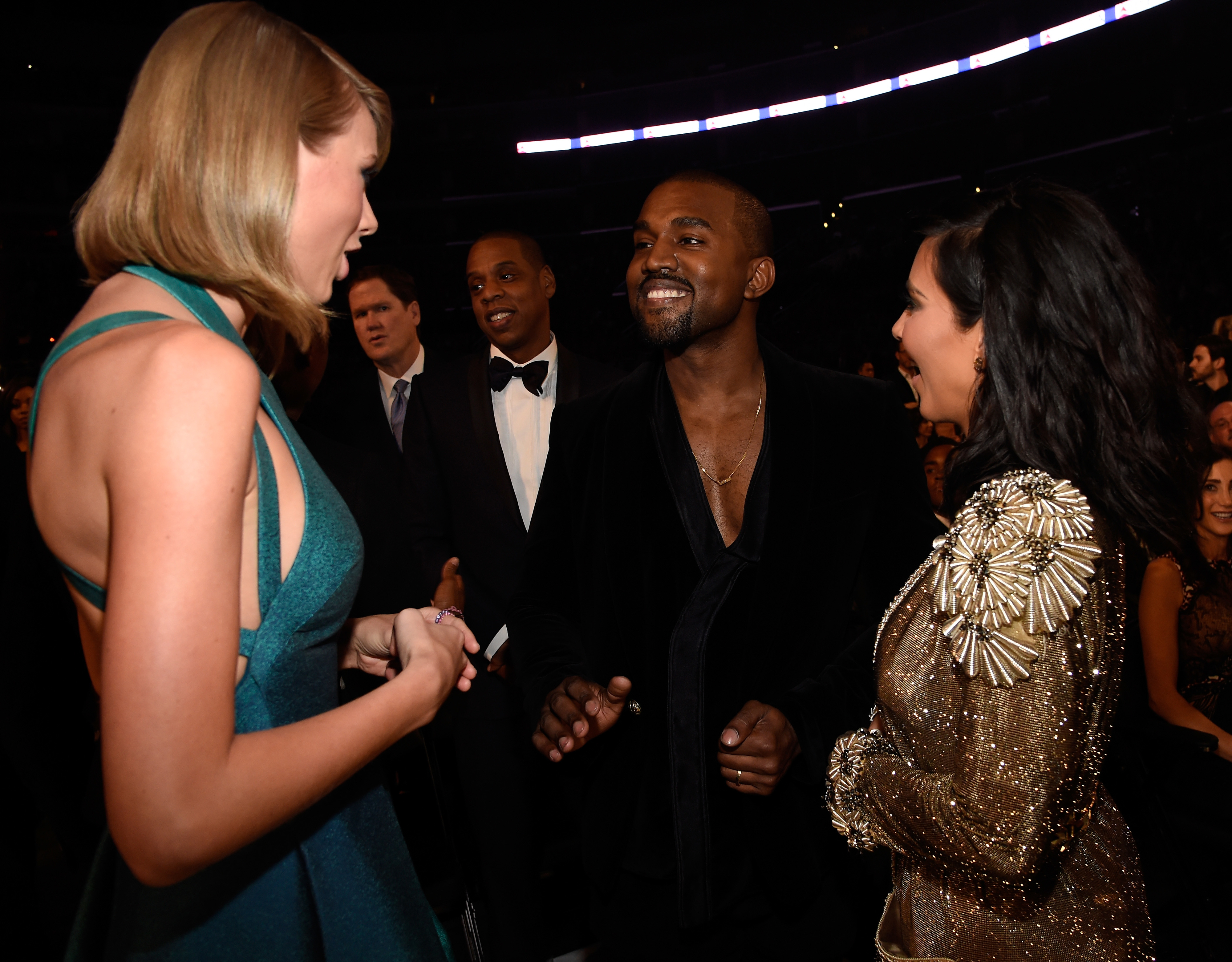 At the time, Kim leaked a private phonecall that appeared to confirm that Taylor had approved a controversial line about her in Kanye's song "Famous" — and even said that she'd let people know that she was in on it at that year's Grammys.
Instead, Taylor publicly denied the rapper's claims that he'd got her permission and insisted that she'd actually warned him over how "misogynistic" the lyric was.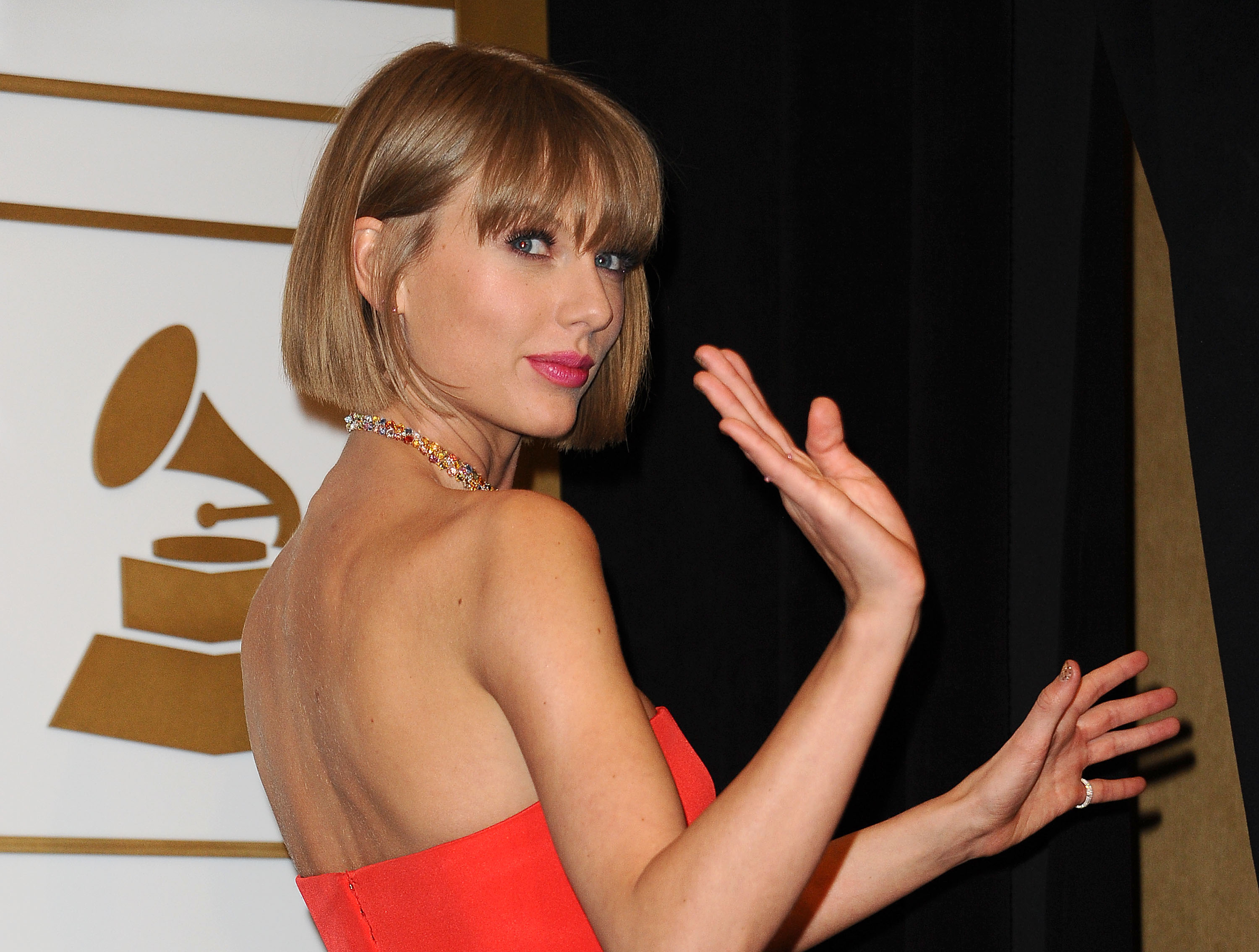 When the phone conversation leaked, Taylor was publicly vilified, branded a "snake," and #TaylorSwiftIsOverParty trended on Twitter.
Reflecting on this time in her Netflix documentary Miss Americana, Taylor said: "When people decided I was wicked and evil and conniving and not a good person, that was the one thing I couldn't really bounce back from. Because my whole life was centered around it. The reason why that backlash hurt so much was because that used to be all I had."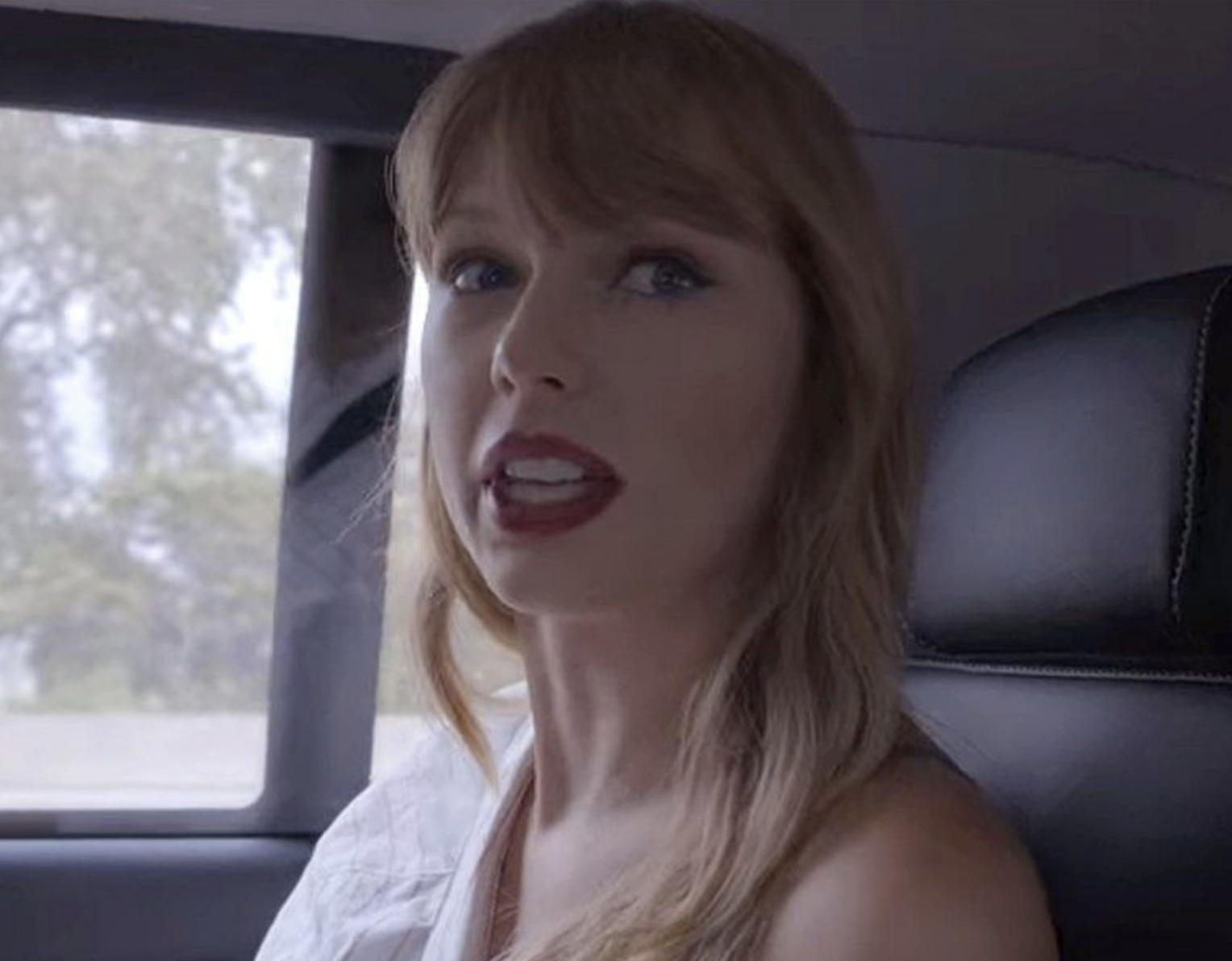 This certainly ties into the themes of "Castles Crumbling" and its aforementioned lyrics, but it is the second verse of this song that really explains why some people believe it is more reflective of Reputation.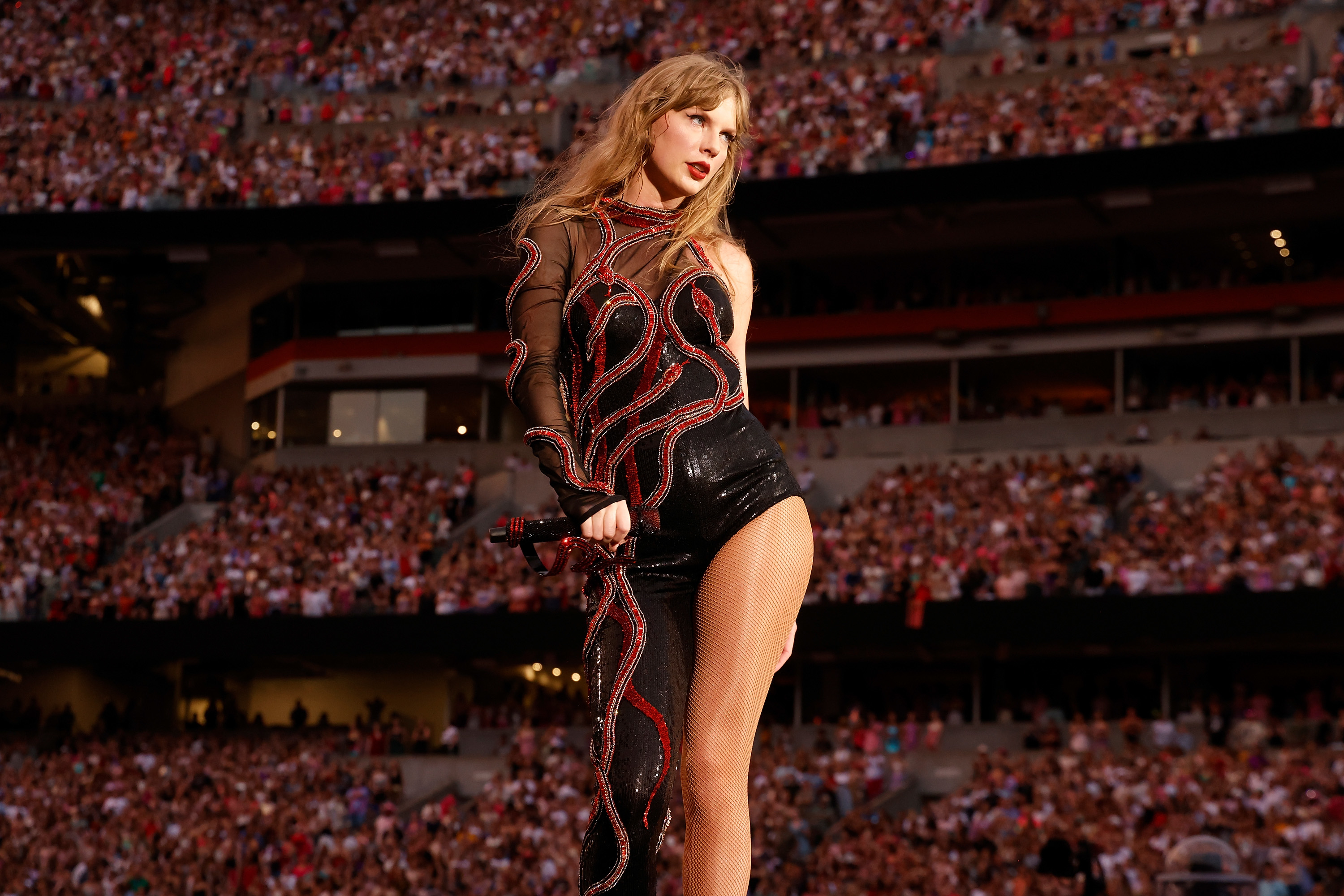 "I held that grudge 'til it tore me apart / Power went to my head and I couldn't stop / Ones I loved tried to help, so I ran them off / And here I sit alone behind walls of regret / Falling down like promises that I never kept," Taylor sings, later adding: "People look at me like I'm a monster."
These lines do not appear to correlate with anything that publicly happened to Taylor before 2016, with grudges, power, and regret making little sense in relation to the VMAs incident.

They do, however, perfectly connect to her long running beef with Kanye, and the catalyst of her pre-Reputation downfall being Taylor failing to keep her promise to the rapper that she would let people know that she approved "Famous" before its release.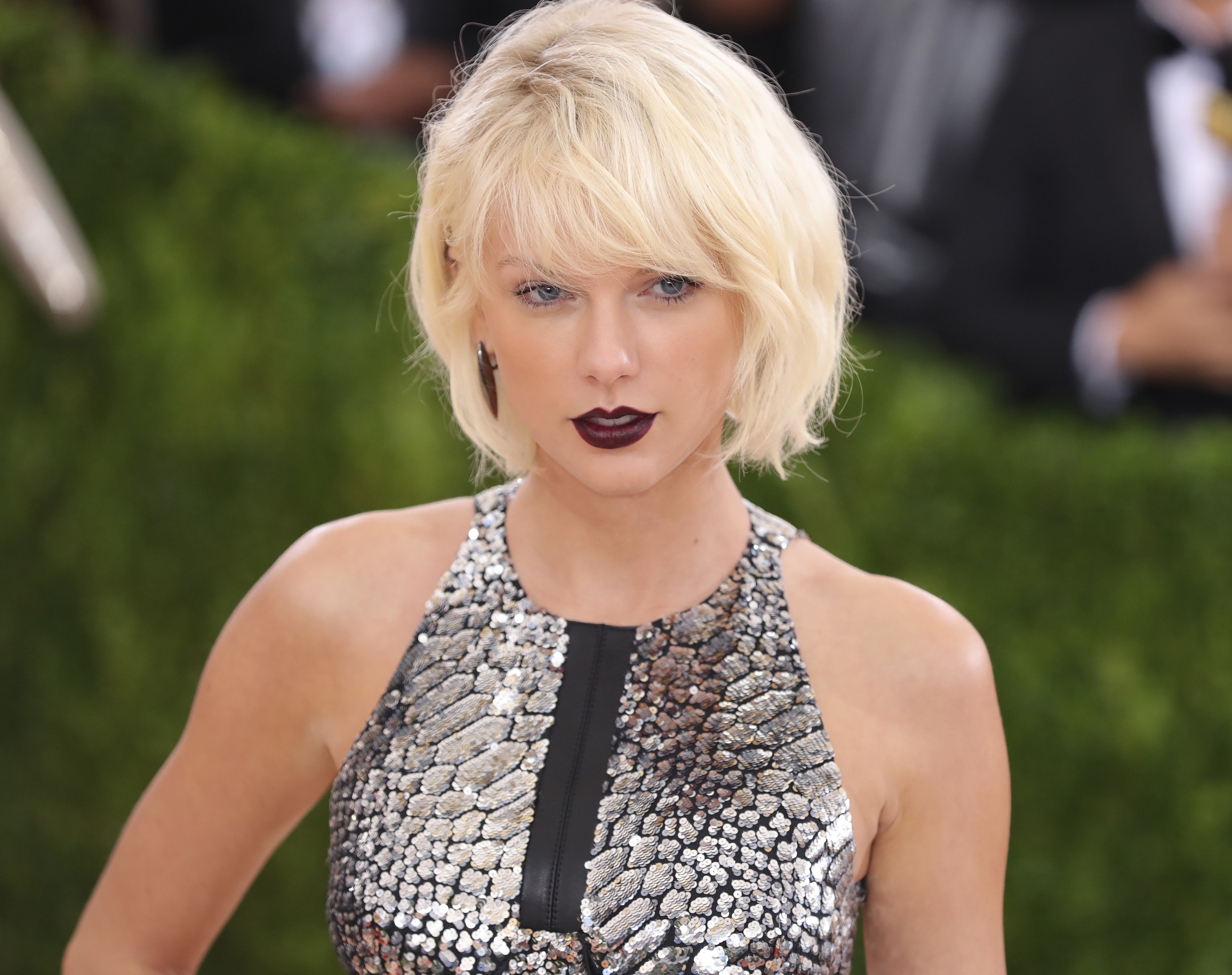 It's also worth noting that Taylor's 2017 song "Call It What You Want" that references the Kimye drama opens with the line "my castle crumbled overnight."

Needless to say, fans are divided over whether teenage Taylor eerily predicted her future when writing "Castles Crumbling," or if it had been strategically moved from Reputation's vault to Speak Now's to avoid it becoming an official part of the snakegate narrative.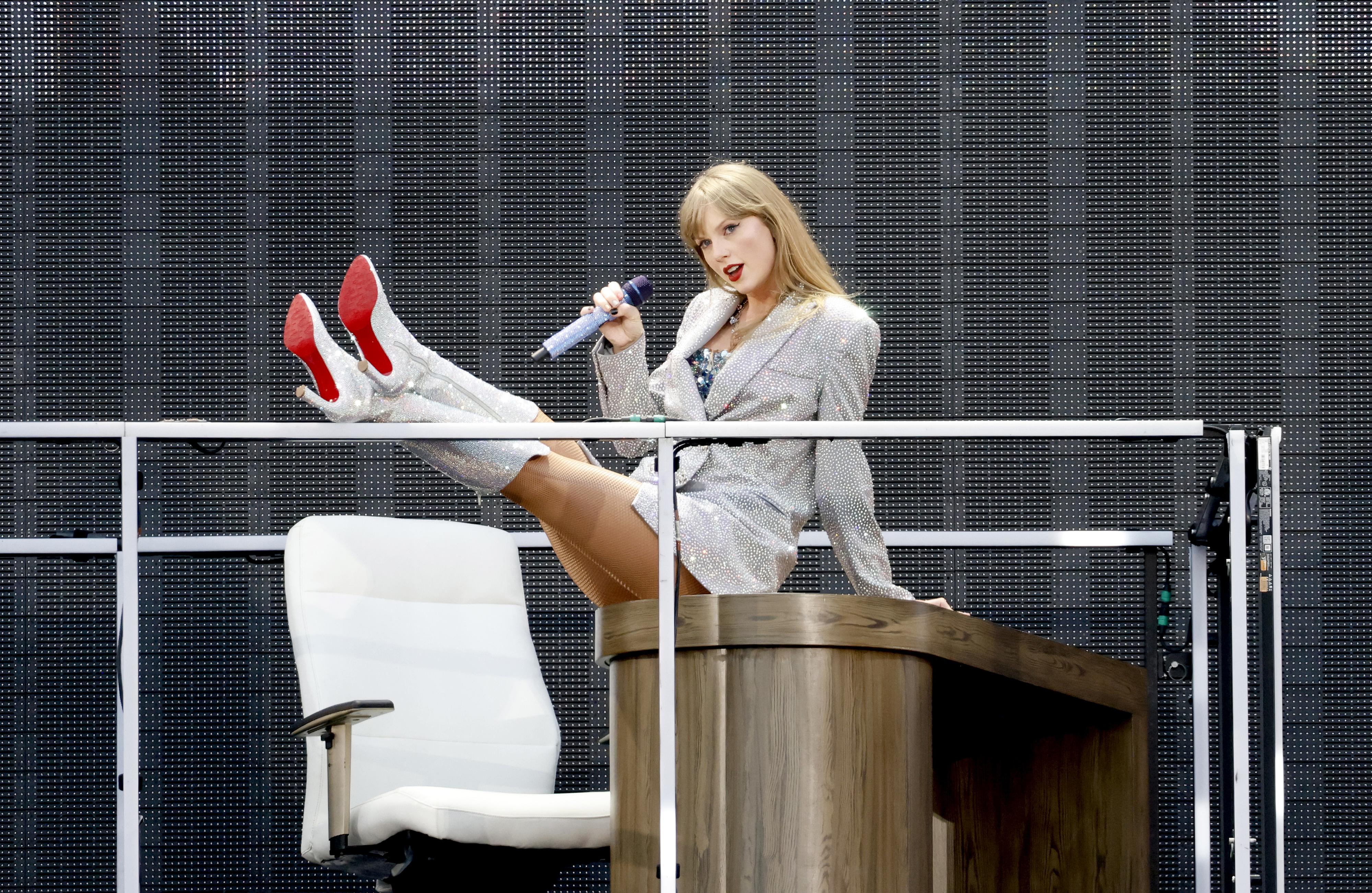 "taylor needs to start providing us with proof that she wrote some of these songs in the decade that she says she did," one person tweeted, later adding: "castles crumbling is literally about the 2016 apocalyse like??"

"you're telling me that castles crumbling was written seven years before reputation? ??" another wrote. While someone else argued: "Castle crumbling feels like something that was written during reputation era. Did Taylor actually guess her own future? No wonder she's always so anxious."


"What the fuck is she singing about in castles crumbling??? This is so reputation coded WHAT IS THIS DOING IN SPEAK NOW ERA," one more confused fan tweeted.

Someone else mused: "i love her just outright lying about castles crumbling we all know that's a rep vault track."

This wouldn't be the first time that Taylor's fans have speculated that she had bent the truth over when her vault tracks were written.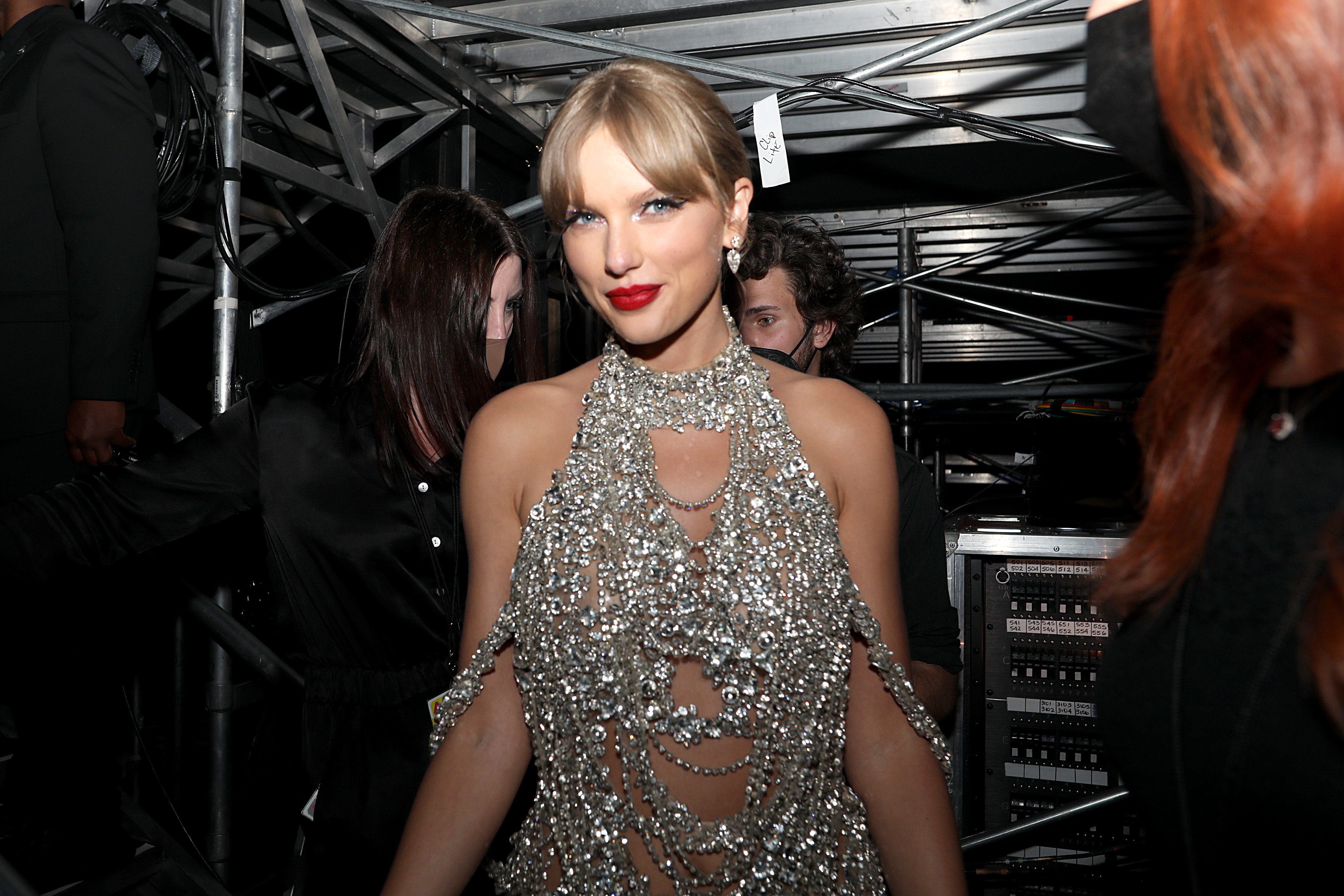 Following the release of "All Too Well's" extended cut, many noted that the new lyrics were much more reminiscent of Taylor's 2020 songwriting that is reflected in her albums Folklore and Evermore rather than her 2012 lyrics.

Taylor is now halfway through her rerecords, with her self-titled debut, 1989, and Reputation left to come.