It's fair to say that Olivia Rodrigo is dominating pop culture at the moment, with her much-anticipated sophomore album, Guts, being released to huge acclaim last week.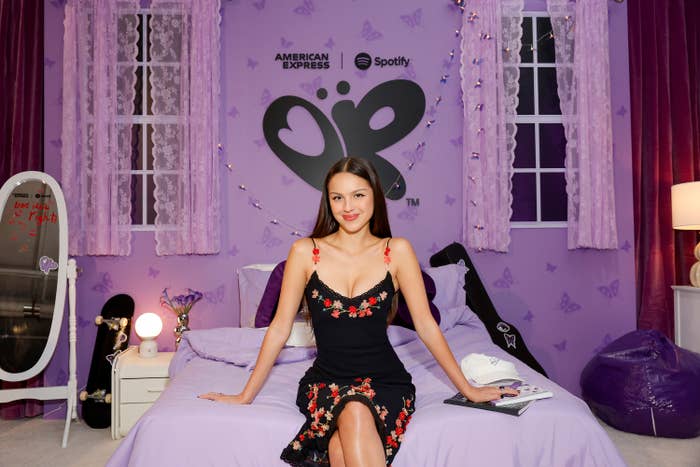 Throw in her attention-grabbing performance during Wednesday night's VMAs, and the building hype around her upcoming world tour and you have a definite recipe for a pop superstar.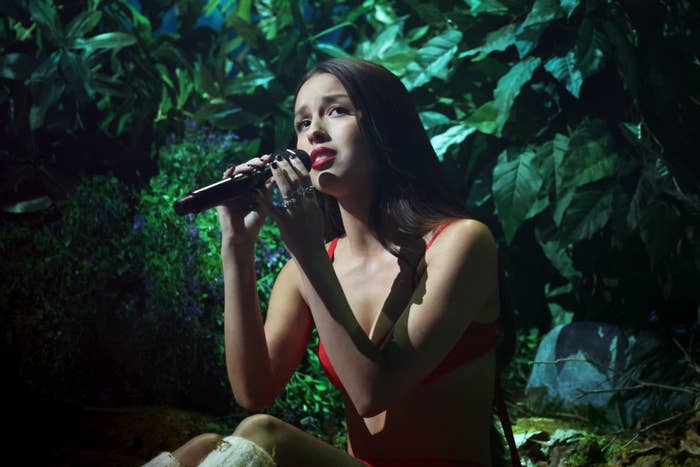 But while Olivia is currently known across the globe for her musical prowess, she actually started out as a child actor — a Disney child actor at that.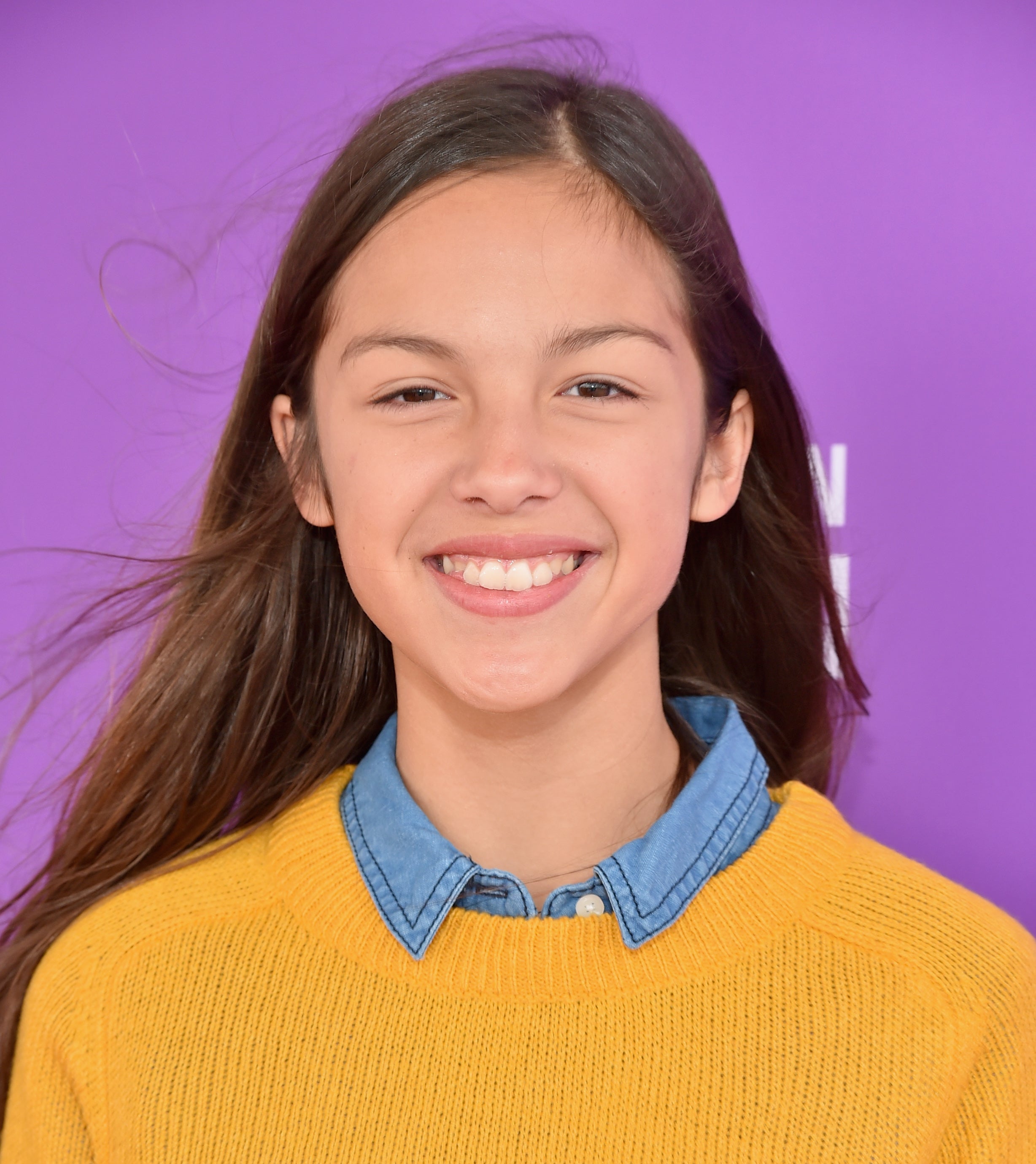 The star was just 13 years old when she landed the role of Paige in the network's popular comedy series Bizaardvark, and she broke into the mainstream in 2019 when she starred as Nina in the Disney+ TV series revival of the High School Musical movies.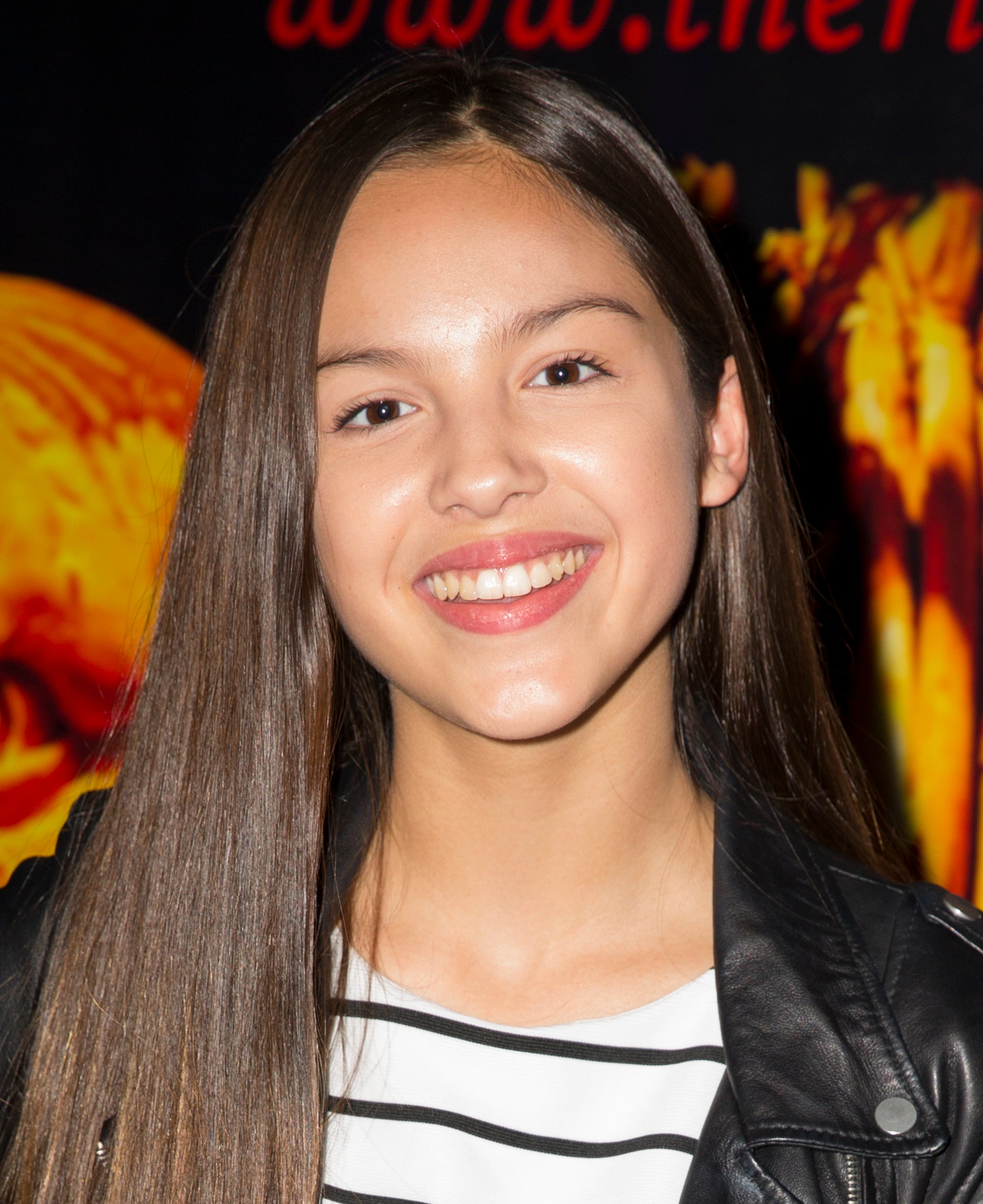 Olivia signed a record deal the following year, and released her debut single "Driver's Licence" just one month before her 18th birthday in 2021.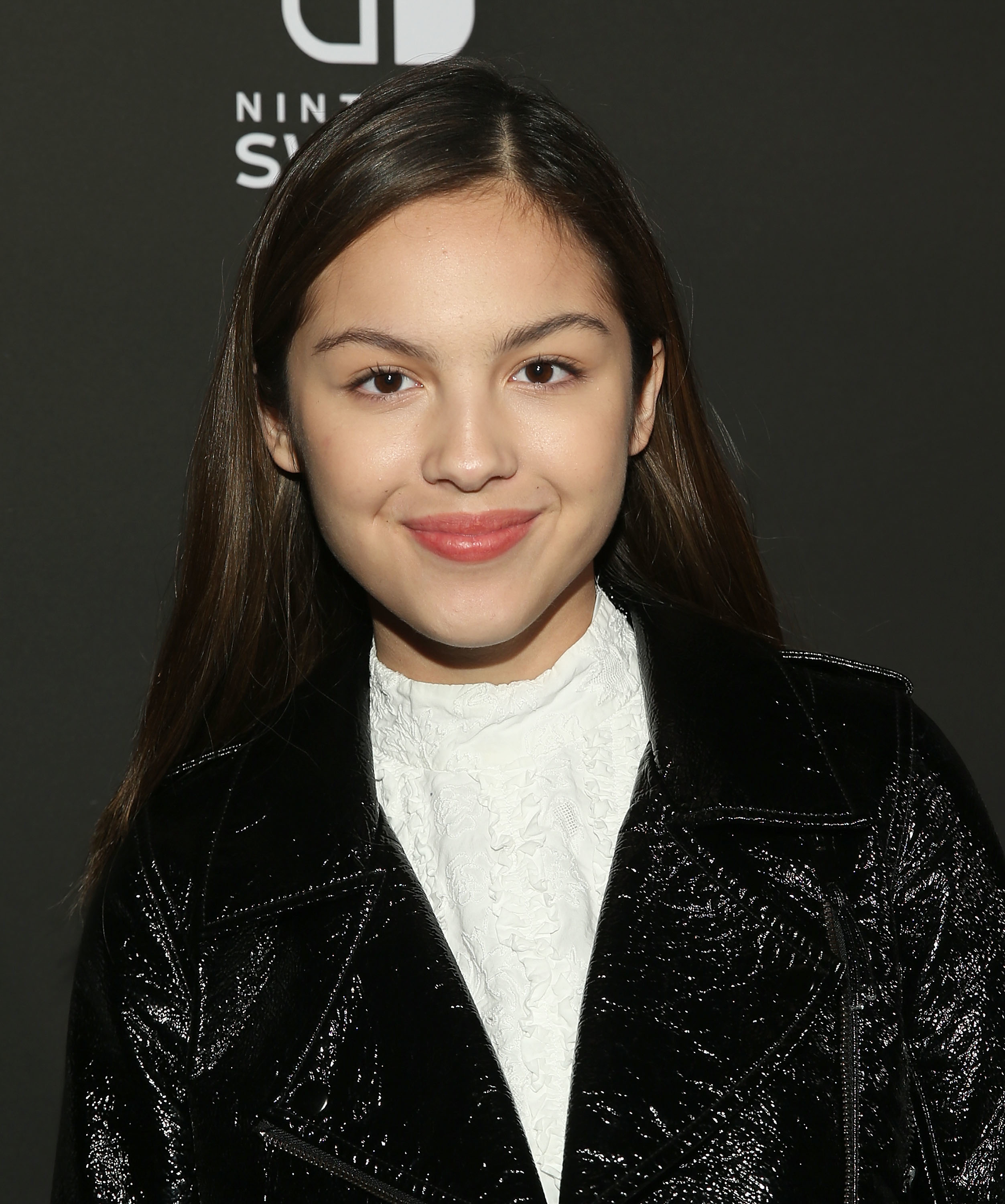 Since transitioning into music, Olivia hasn't held back. Not only have her songs included explicit language since her very first single, but in Guts she also makes repeated references to drinking, partying, and sleeping with boys.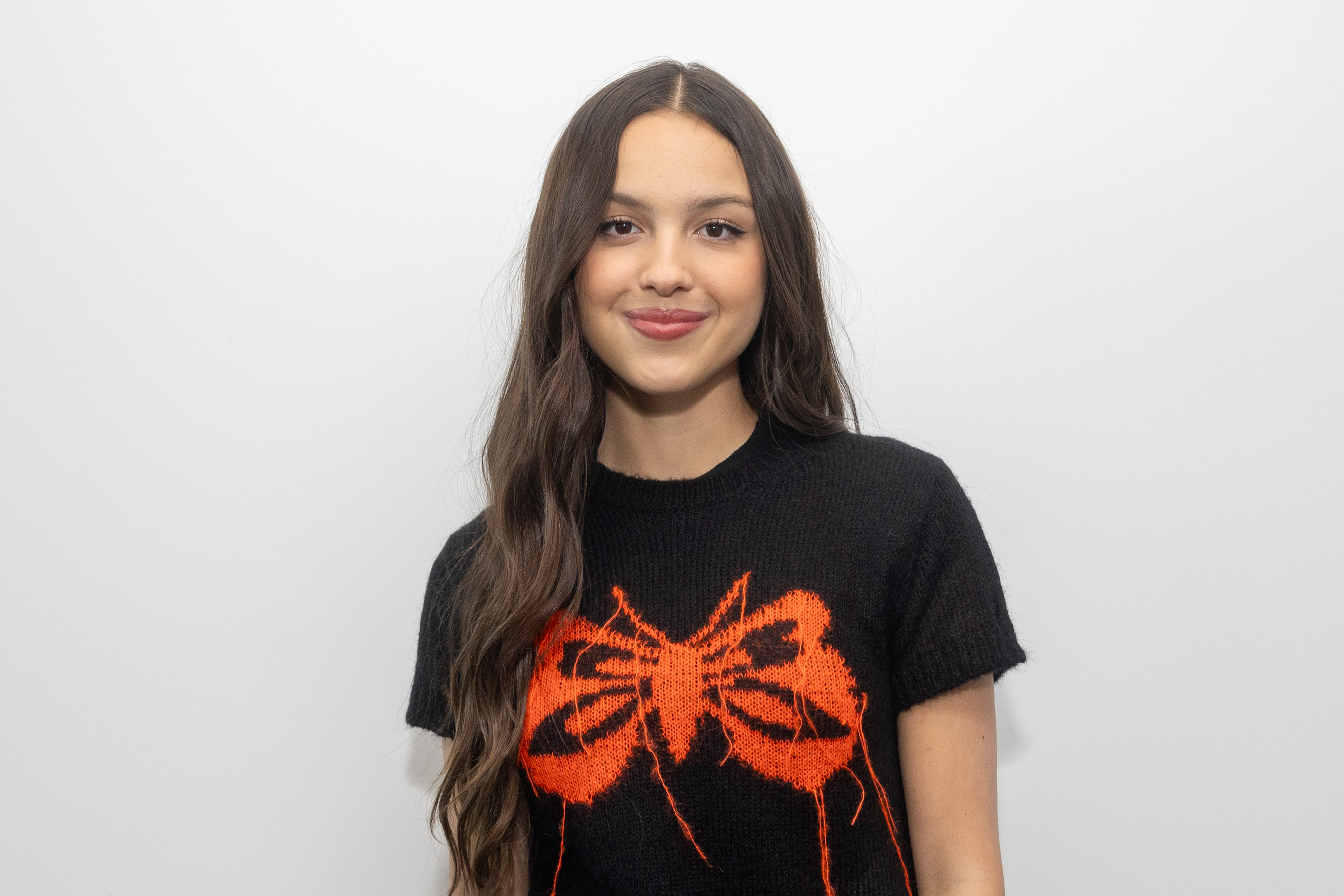 Olivia has also always been refreshingly open about her life in interviews, even admitting to having fake IDs during a 2022 appearance on The Late Late Show with James Corden at the age of 19.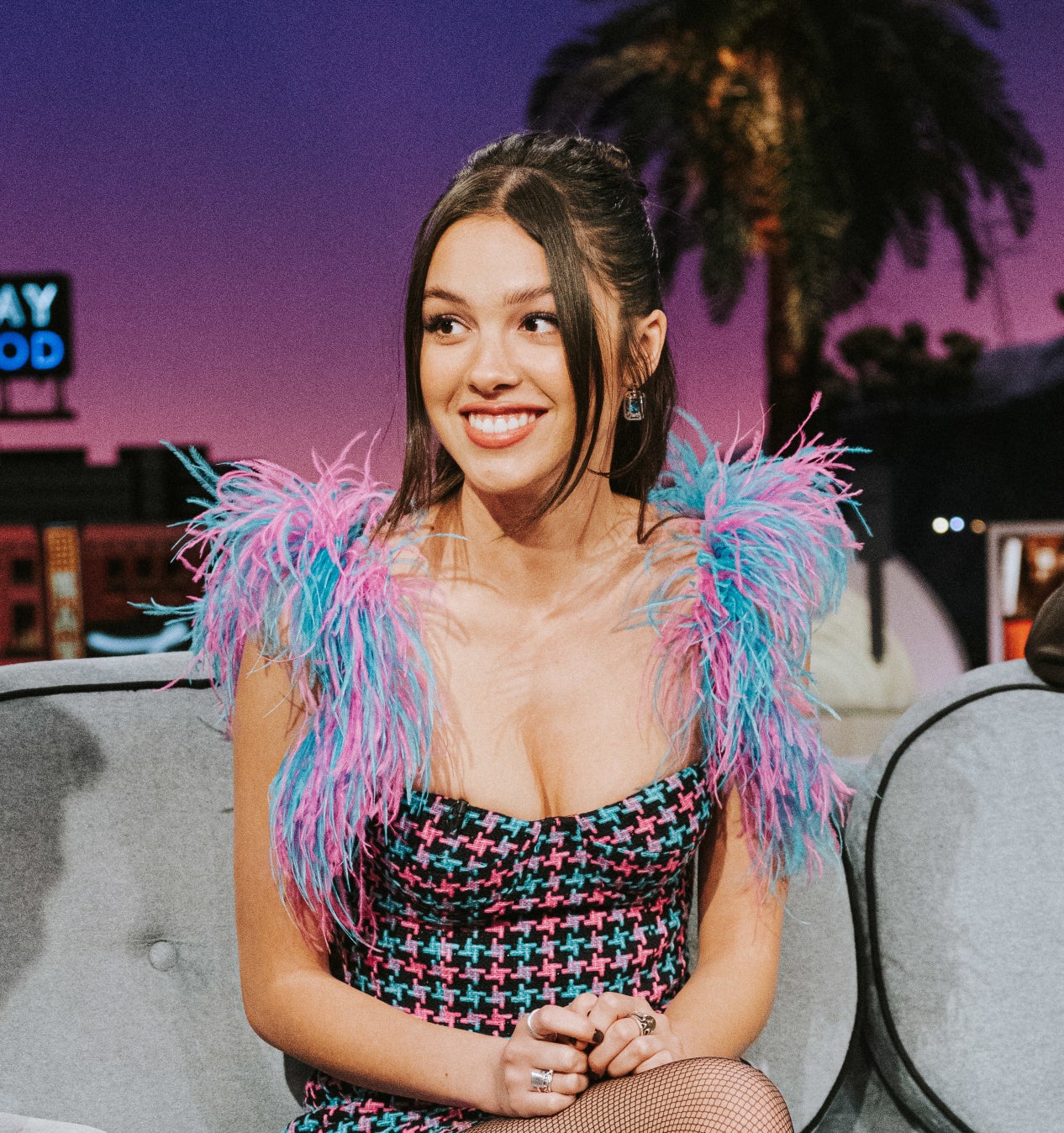 Discussing a recent trip to London, where the legal drinking age is 18, Olivia said: "They asked for my ID as I was like, 'Oh my god, I can show them my real ID! This is amazing!'" She then added that she had to rummage through a ton of fake IDs to find her actual one because being "truly legal" was such an unprecedented novelty.
But despite this, Olivia hasn't faced any of the scrutiny that all of the former child stars who came before her had to endure as they matured.
From Miley Cyrus to Bella Thorne, over the years we've seen young Disney stars be repeatedly vilified when they step out of their squeaky clean images and begin acting like regular teenagers.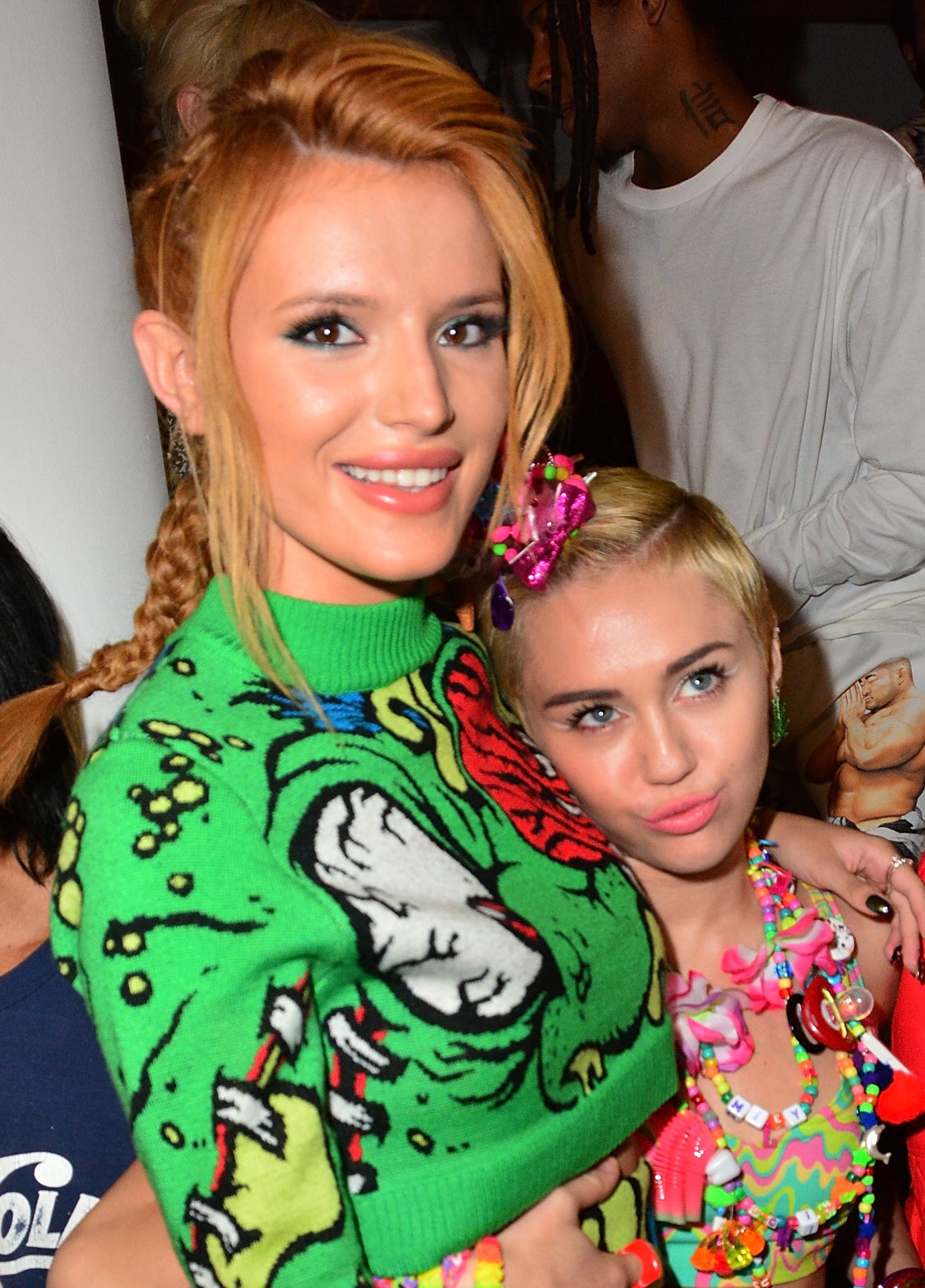 The stereotype of these young women going "off the rails" and earning themselves bad reputations is one that we know well, with Miley rather infamously being publicly shamed for her behavior when she was the same age that Olivia is now.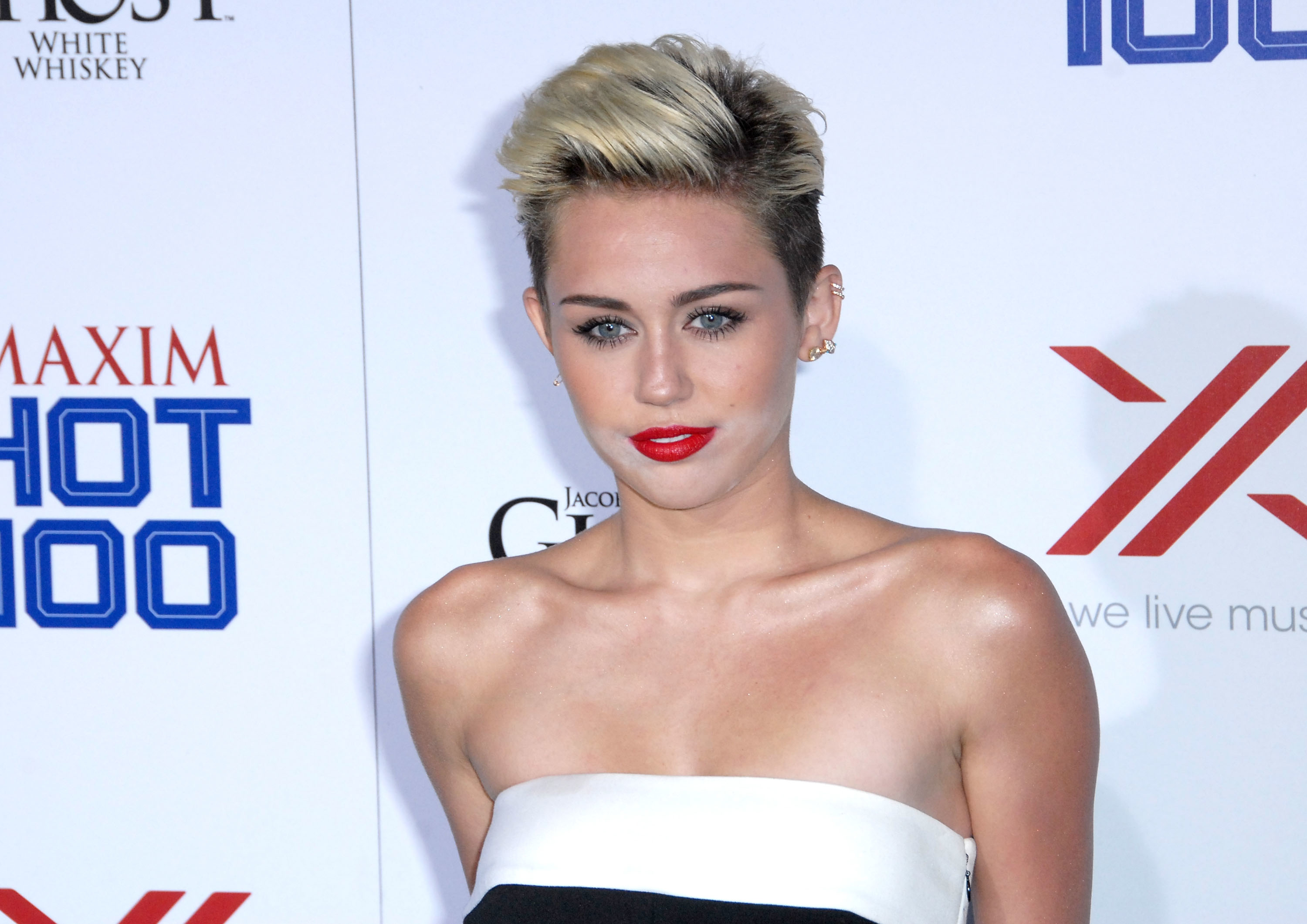 But in spite of the comparably adult themes in Olivia's music, the difference between the two singers arguably stems from the way that Olivia physically presents herself to the world.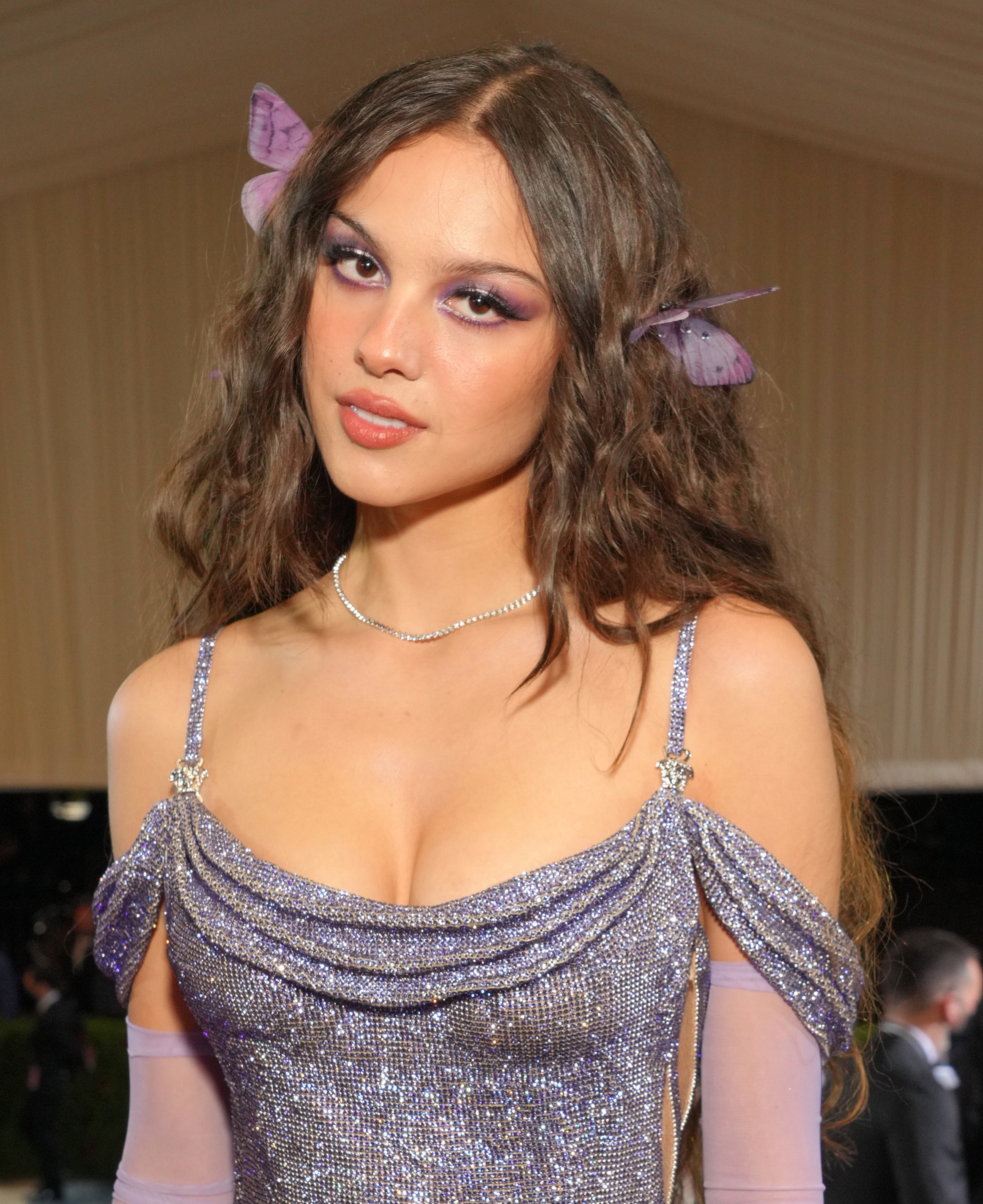 In fact, it's clear to see that Olivia has perfected the balance of growing up while simultaneously leaning into her youth — which means that her perceived innocence is never under question.
And this is how she did it.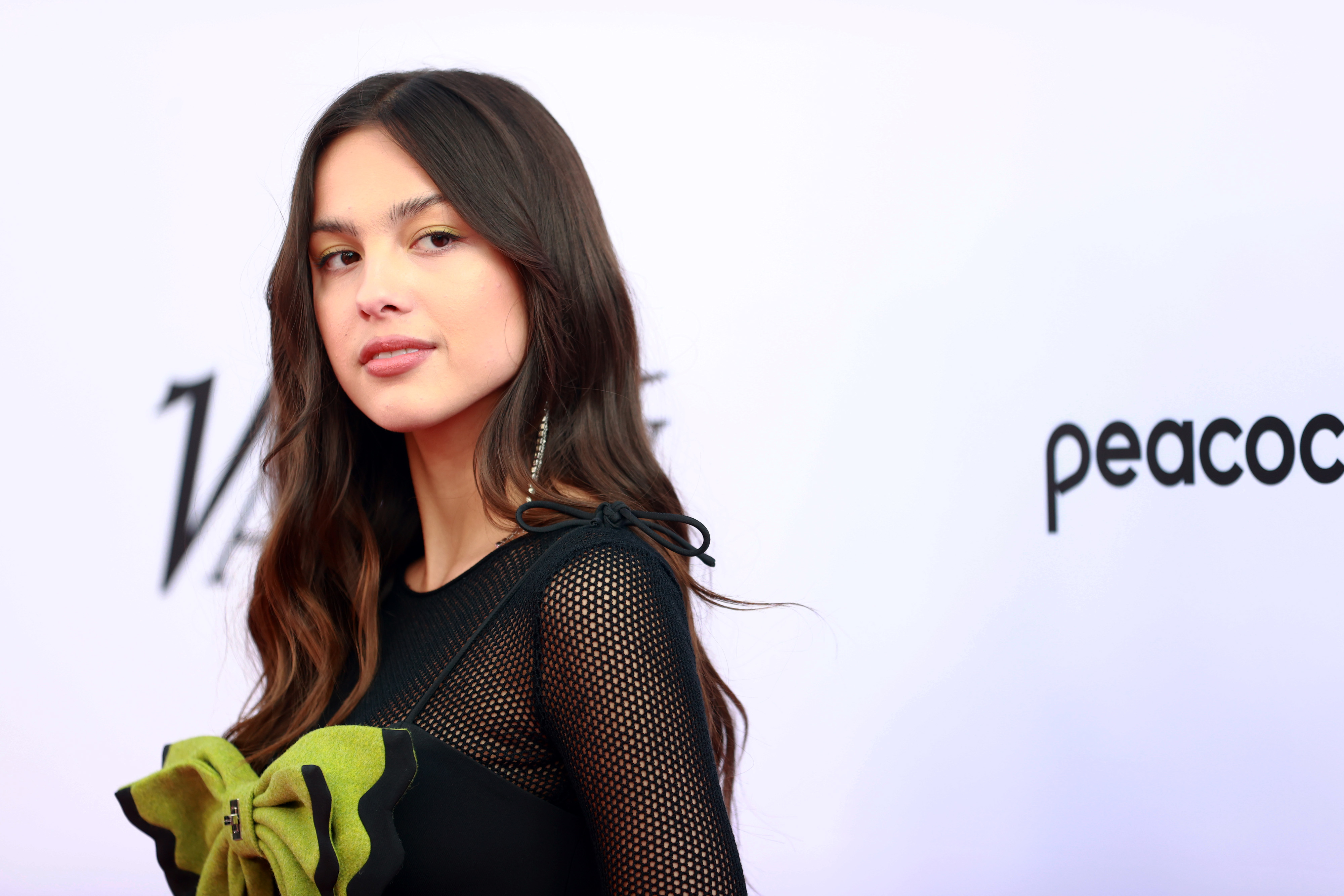 By the time that 2021 rolled around, Olivia had spent four years as one of Disney's most prominent young faces, but still nobody was prepared for the runaway success of her debut single.
And rather than slowly transition into her new identity, Olivia opted for a baptism of fire by immediately showing that she's not afraid to push the boundaries.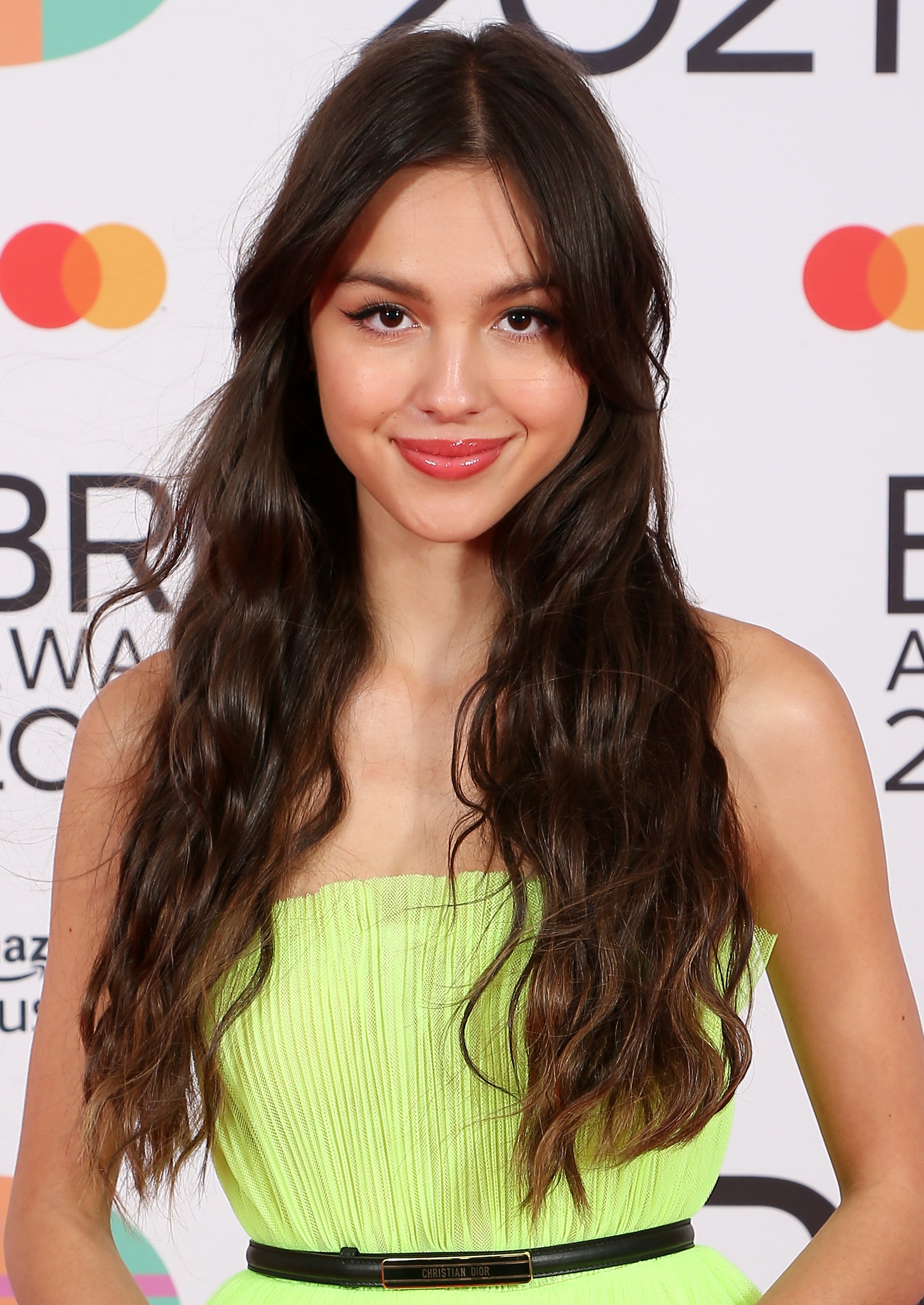 We can assume that if, for example, Miley's first release away from her Disney character of Hannah Montana had included explicit language then there'd have been certain backlash. But Olivia did exactly that, and to little reaction.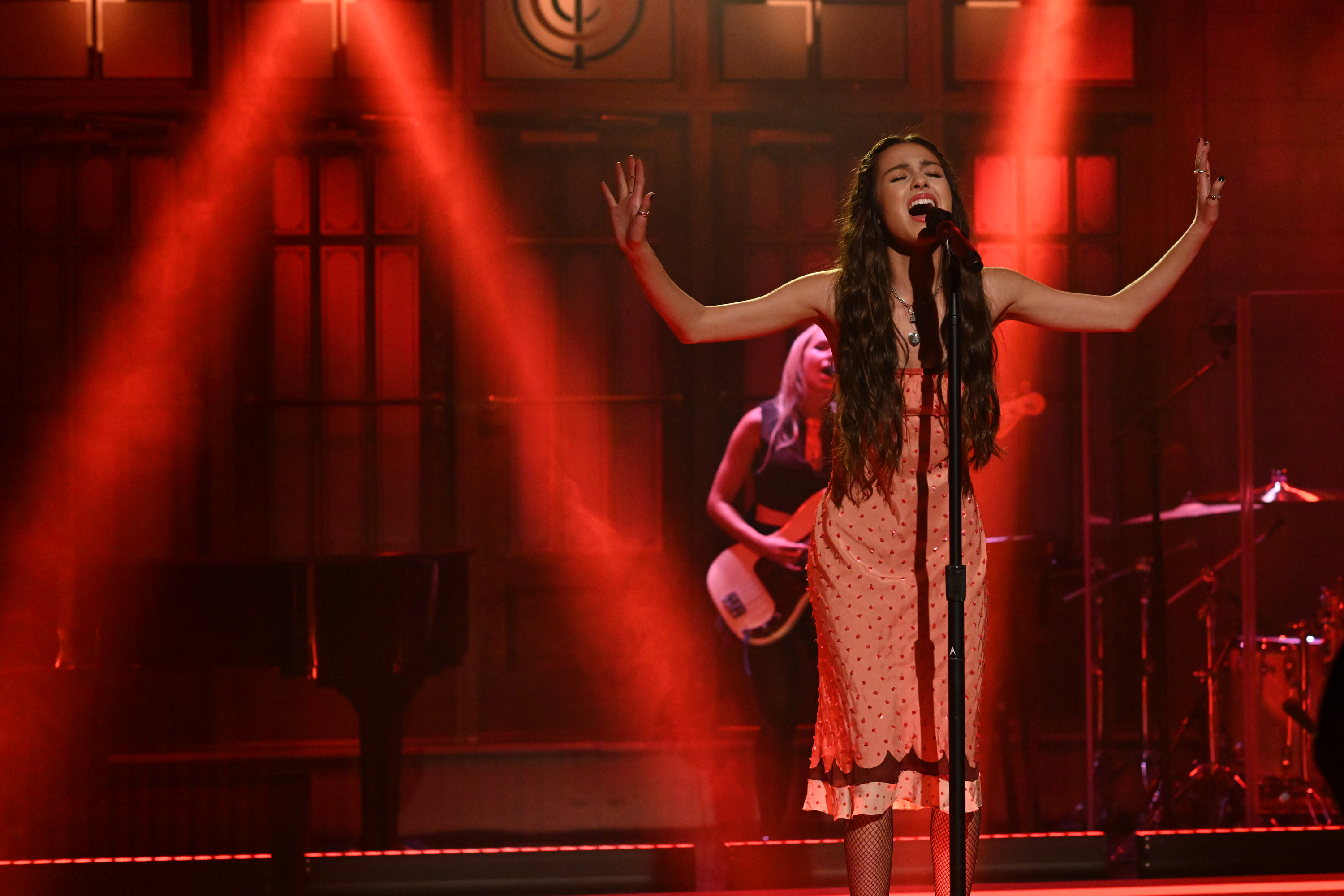 Seemingly keen to not compromise her reality to appease listeners, Olivia repeats "I still fucking love you" towards the end of "Driver's License."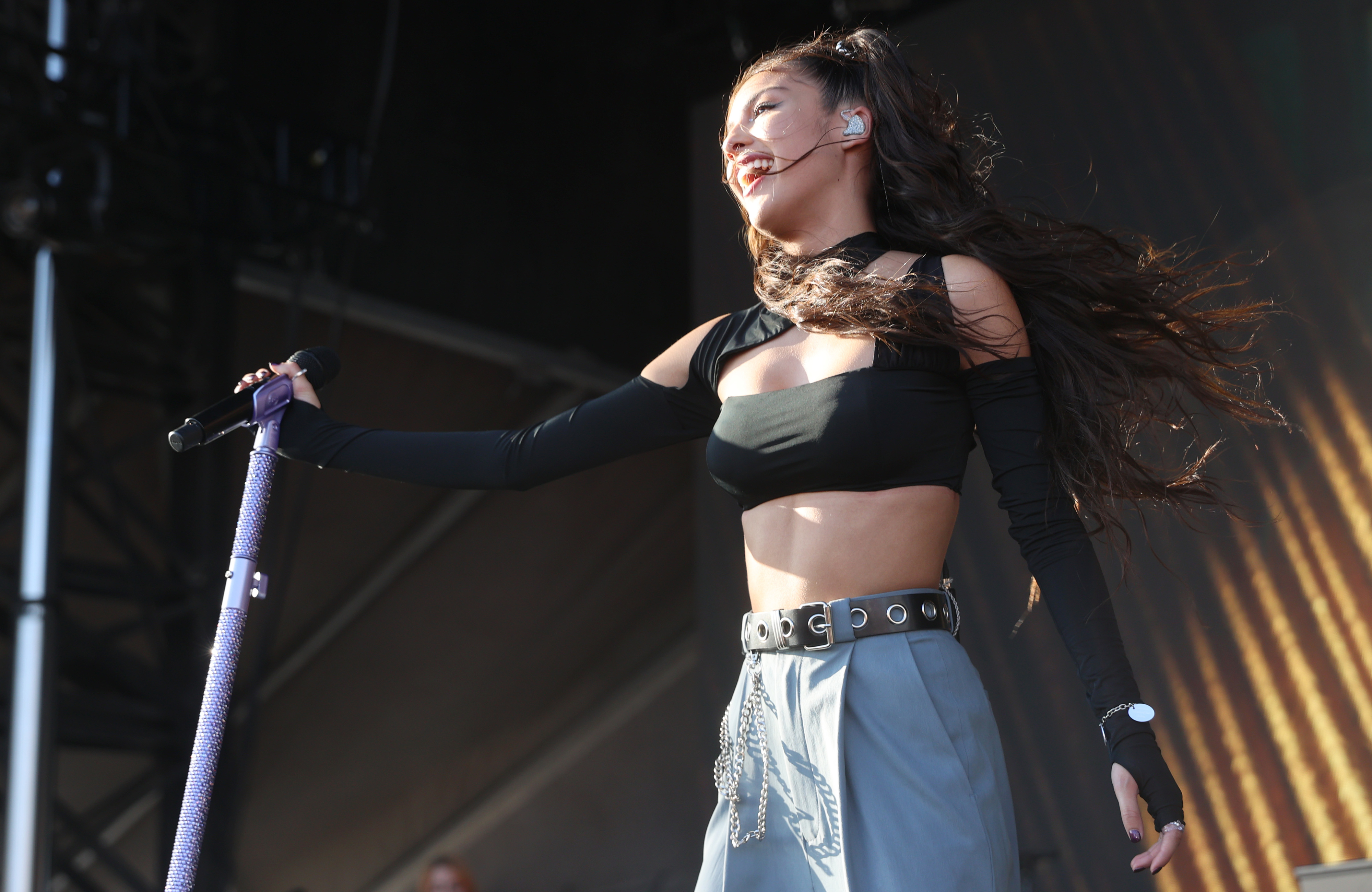 But the way that she embraces her teenagehood in every other way — including the literal concept of the song — seems to be enough to counteract this.
In fact, Olivia's debut expertly utilizes both her young age and relatability, and the way in which she expresses her vulnerability through the universal coming-of-age experience of learning how to drive proved to be a winning combination.

The decision to make this ballad Olivia's first single was an incredibly smart one, with the vocals allowing her to show off her talent, and the unproblematic topic of heartache being unthreatening to Olivia's Disney image.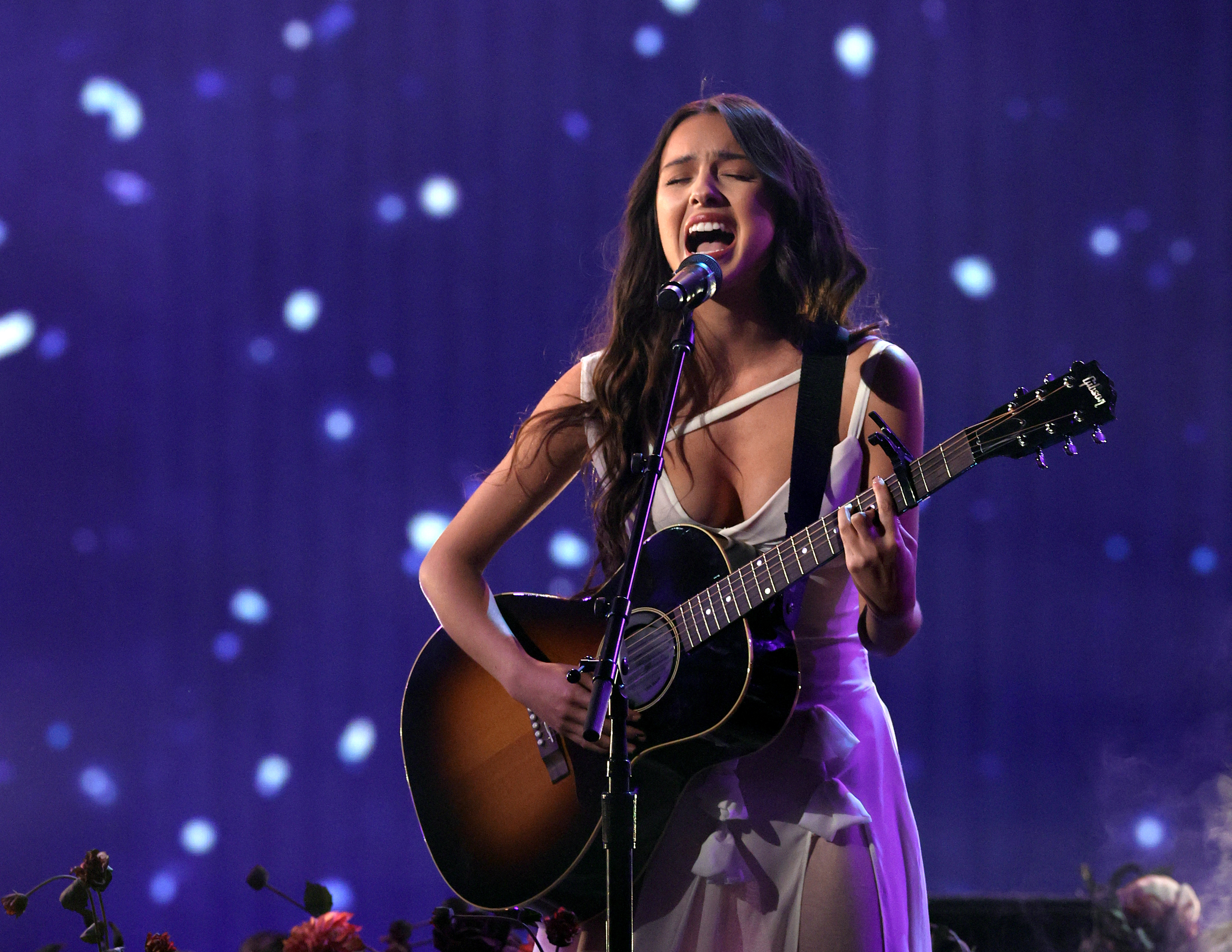 And that theme is emulated in Olivia's second single, "Deja Vu," which once again embraces her youth with references to "strawberry ice cream" and "watching reruns of Glee" as she sings about her broken heart.

But this soft heartbreak turned to pop-rock rage in Olivia's third release, "Good 4 U," which was seemingly her way of testing the water to see what kind of music she could get away with making.
And ultimately, replacing the dulcet tones of her first two singles with candid teenage angst worked in her favor; the move highlighted Olivia's versatility and helped to set her apart from other aspiring popstars.
Crucially, the lyrics are inoffensive enough that Olivia's Disney persona remains unblemished, but her unadulterated display of feminine rage attracted new fans whose attention she wouldn't have otherwise caught.
Olivia continued to push the envelope when she released her debut album, Sour, in May 2021. The opening verse of the very first track on the album, "Brutal," angrily demands: "Where's my fucking teenage dream?"

Needless to say, the risks paid off and Olivia enjoyed a record-breaking first year in the music industry that led to three Grammys, a world tour, a Disney+ documentary film, and performing at Glastonbury.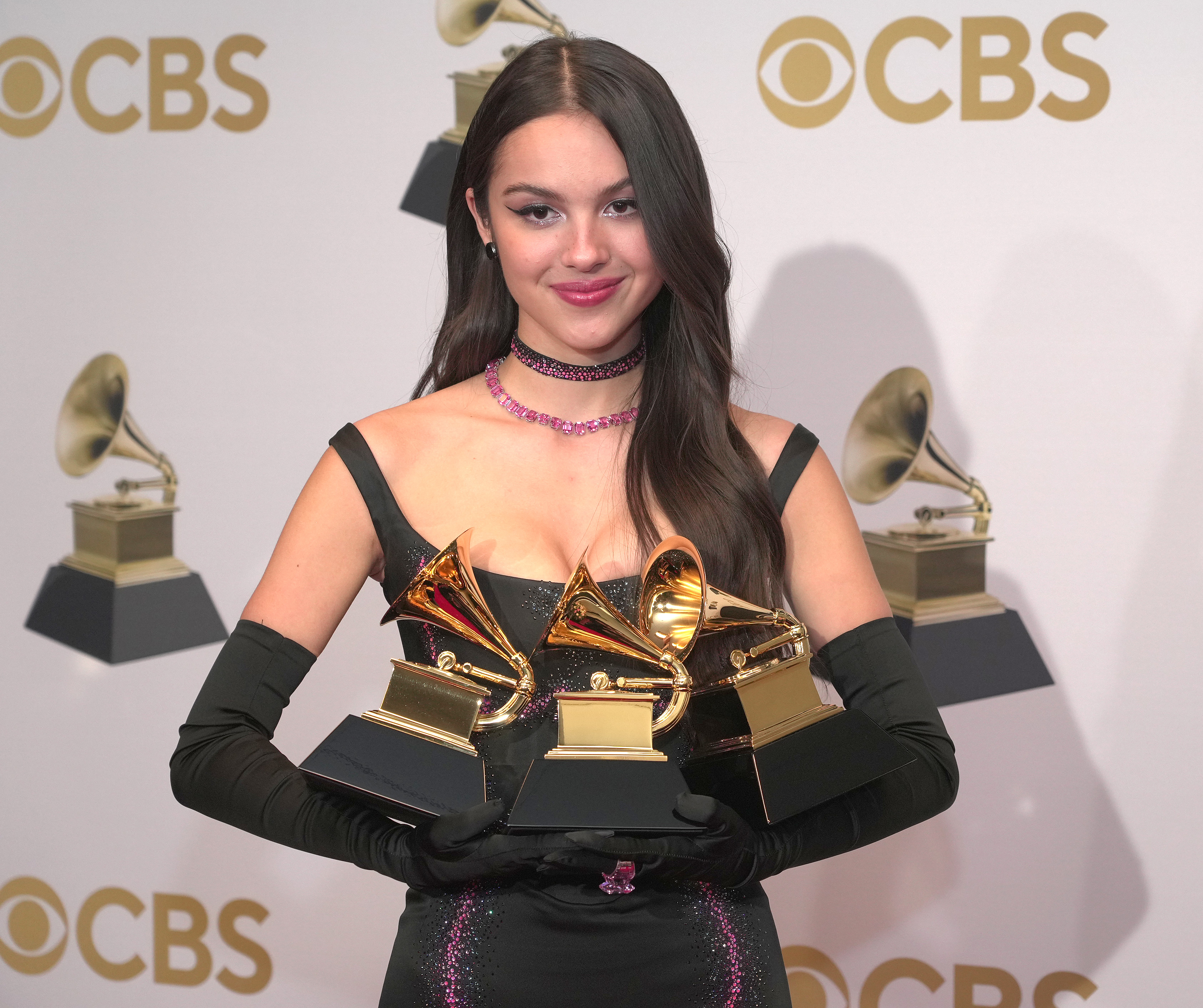 So it's understandable why the star would stick to the exact same tried and tested formula for her second album, Guts, this year. This began with the lead single, "Vampire" — an emotional heartbreak ballad peppered with the occasional swear word and allusions to her youth.

She then ventured into new territory with her follow-up single "Bad Idea Right?," which marks the first time that the now-20-year-old has explicitly mentioned getting drunk, and also heavily implies that she is sexually active.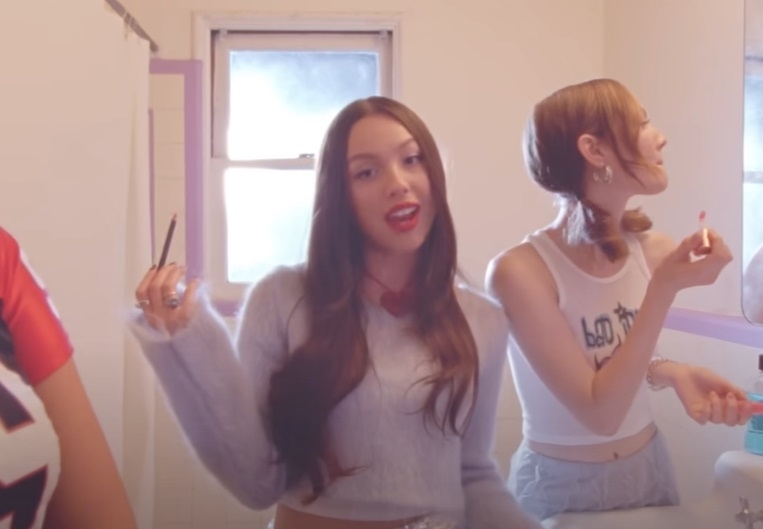 "Haven't heard from you in a couple of months / But I'm out right now and I'm all fucked up," she begins.

Later in the song, Olivia sings: "I tripped and fell into his bed," before making another reference to being in a man's "sheets."

Both concepts are revisited across the rest of Guts too. In "Pretty Isn't Pretty" Olivia mentions "the boys [she brings] to bed," and in "Making The Bed" she sings: "Sometimes I feel like I don't wanna be where I am / Gettin' drunk at a club with my fair-weather friends."

Referencing an older ex in "Get Him Back," Olivia says: "And he would take us out to parties and the night would never end / Another song, another club, another bar, another dance."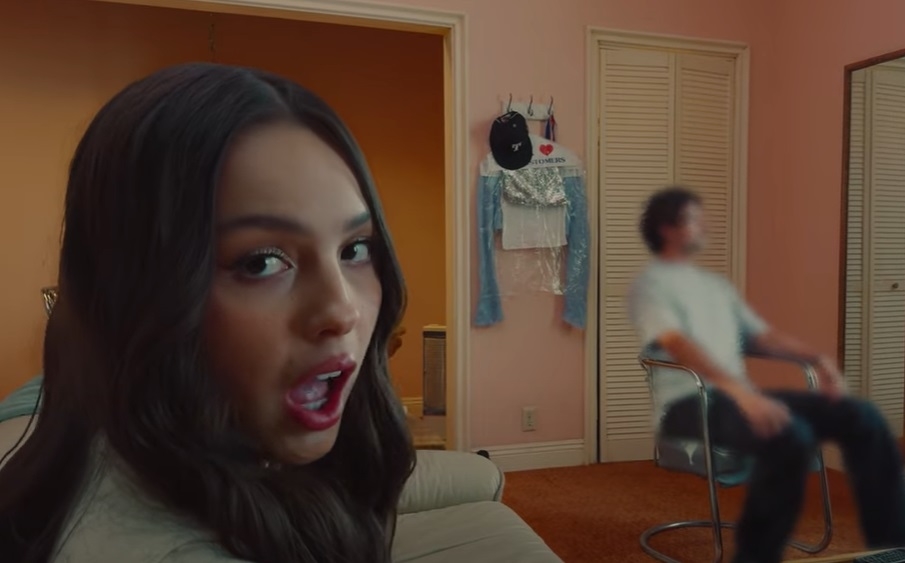 In a recent interview with Rolling Stone, Olivia admitted that she was initially reluctant to include these subject matters in her songs because she is wary about being a bad influence on her young fans.
"I was actually so scared to put that out," she shared. "I have a lot of young girl fans, and I'm very conscious of that. But also, it's real. All of my role models are my role models because they're unapologetically who they are. I can't cherry-pick parts of myself to express. And if that's the worst thing that I'm doing, then I think I'm doing pretty well."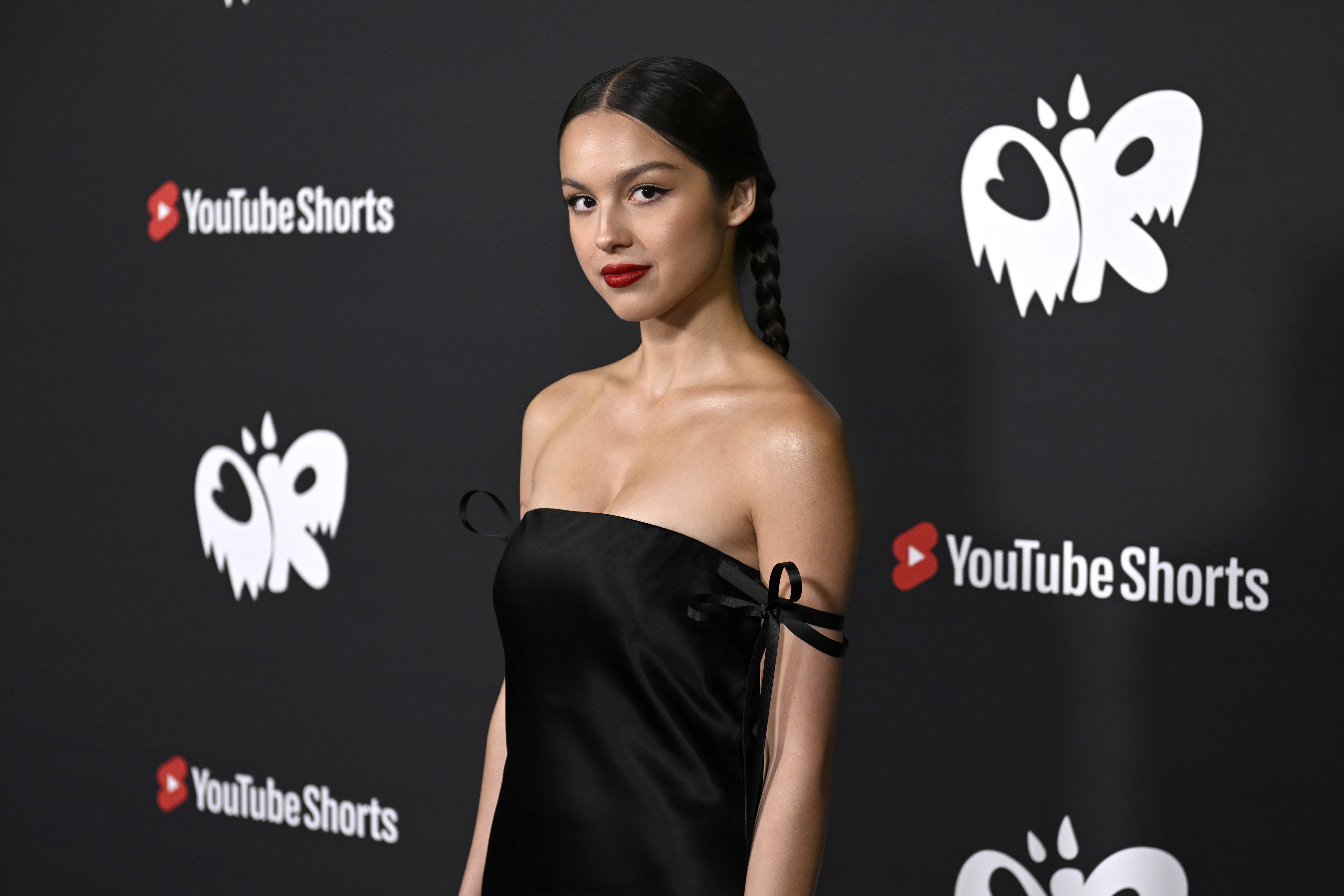 And while Olivia's references to partying and men are arguably more overt than the lyrics that even Miley was releasing at the same age, the influence that her physical image has had on her reputation can not be underestimated.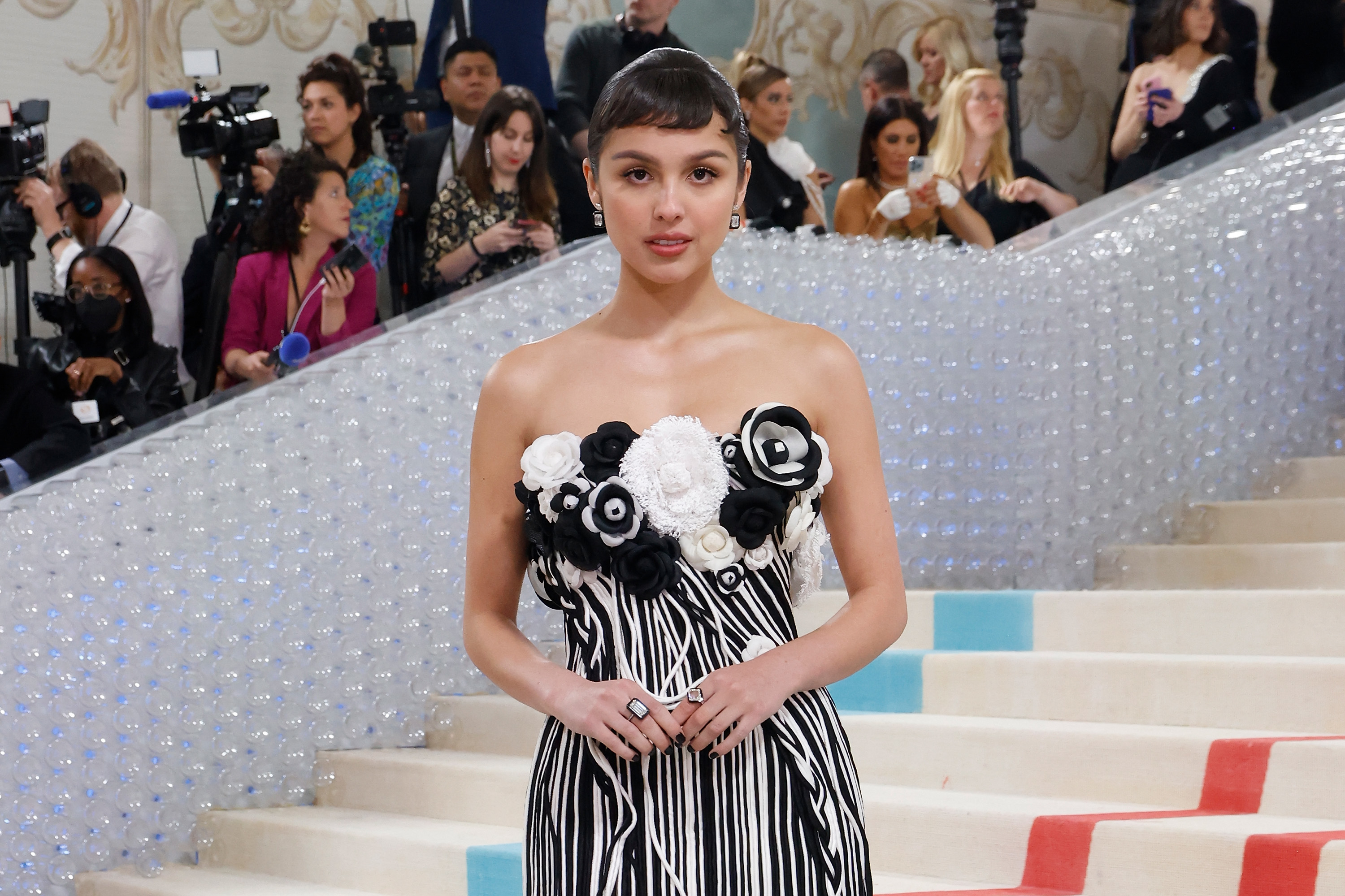 During Miley's controversial Bangerz era, she's perhaps best remembered for the way that she twerked on stage in a nude latex bikini while pulling suggestive faces at the 2013 VMAs, as well as her "Wrecking Ball" music video where she stripped naked.
In fact, former Disney stars appearing nude or "scantily clad" has been repeatedly used as a smear to their reputations over the years, with Vanessa Hudgens even forced to issue a public apology when her nudes were stolen and leaked online without her consent when she was 18 years old.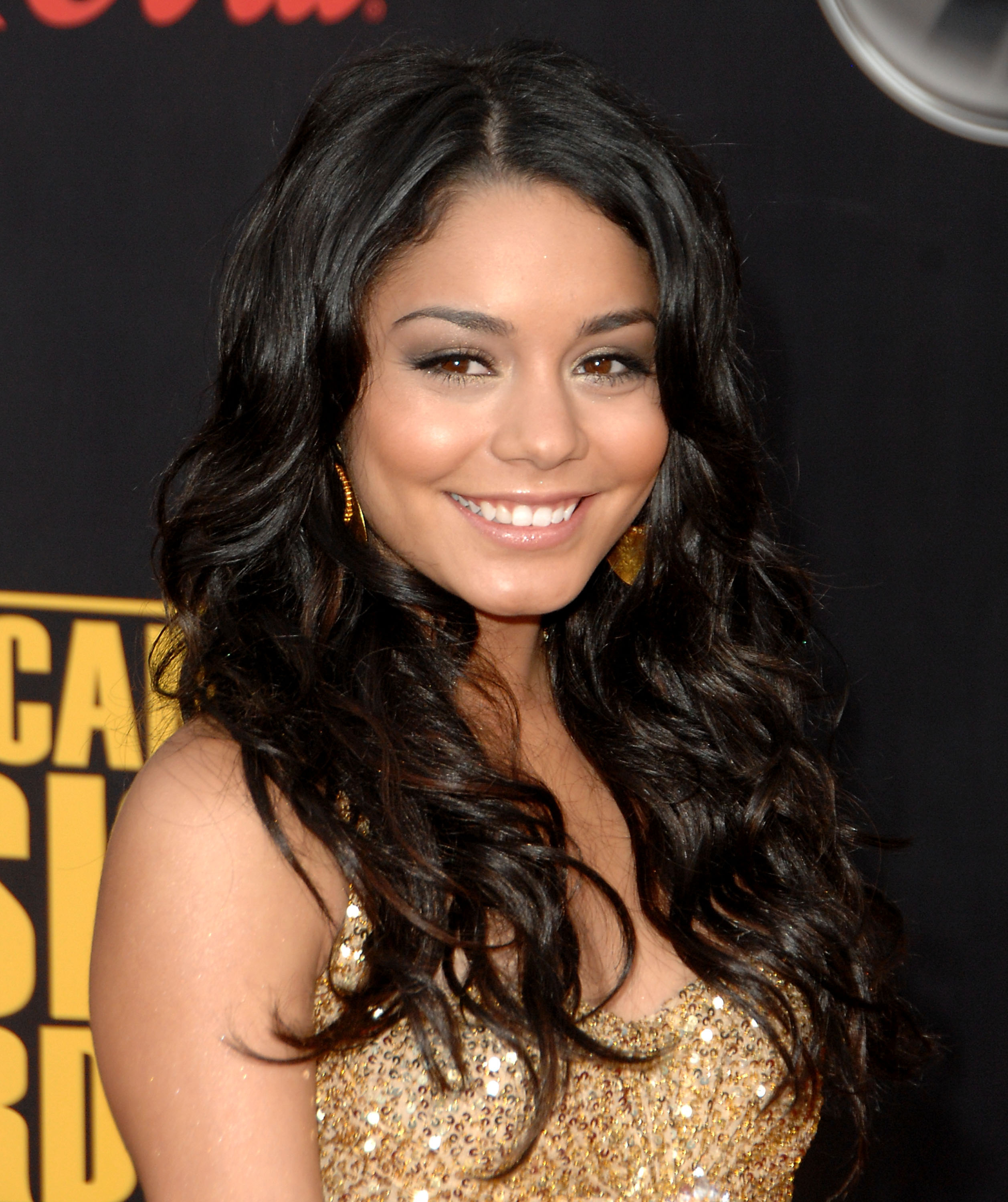 Meanwhile, Olivia has always maintained an incredibly modest sense of style, which offsets any sexual undertones in her lyrics.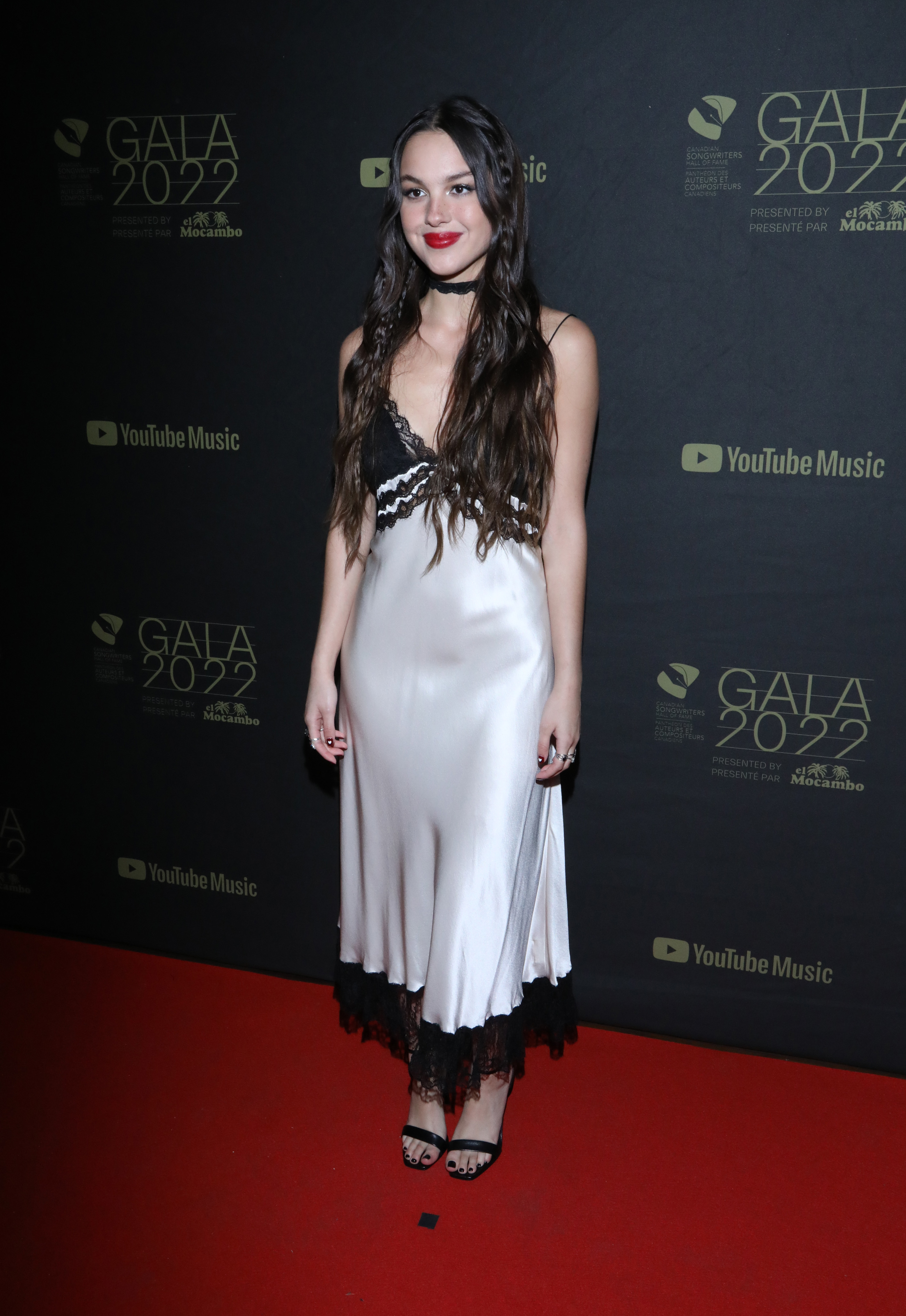 On red carpets or during performances, Olivia is usually dressed in pretty floor-length gowns or chooses to cover up up with pantyhose, knee-high socks, and gloves for looks that would otherwise be a little more revealing.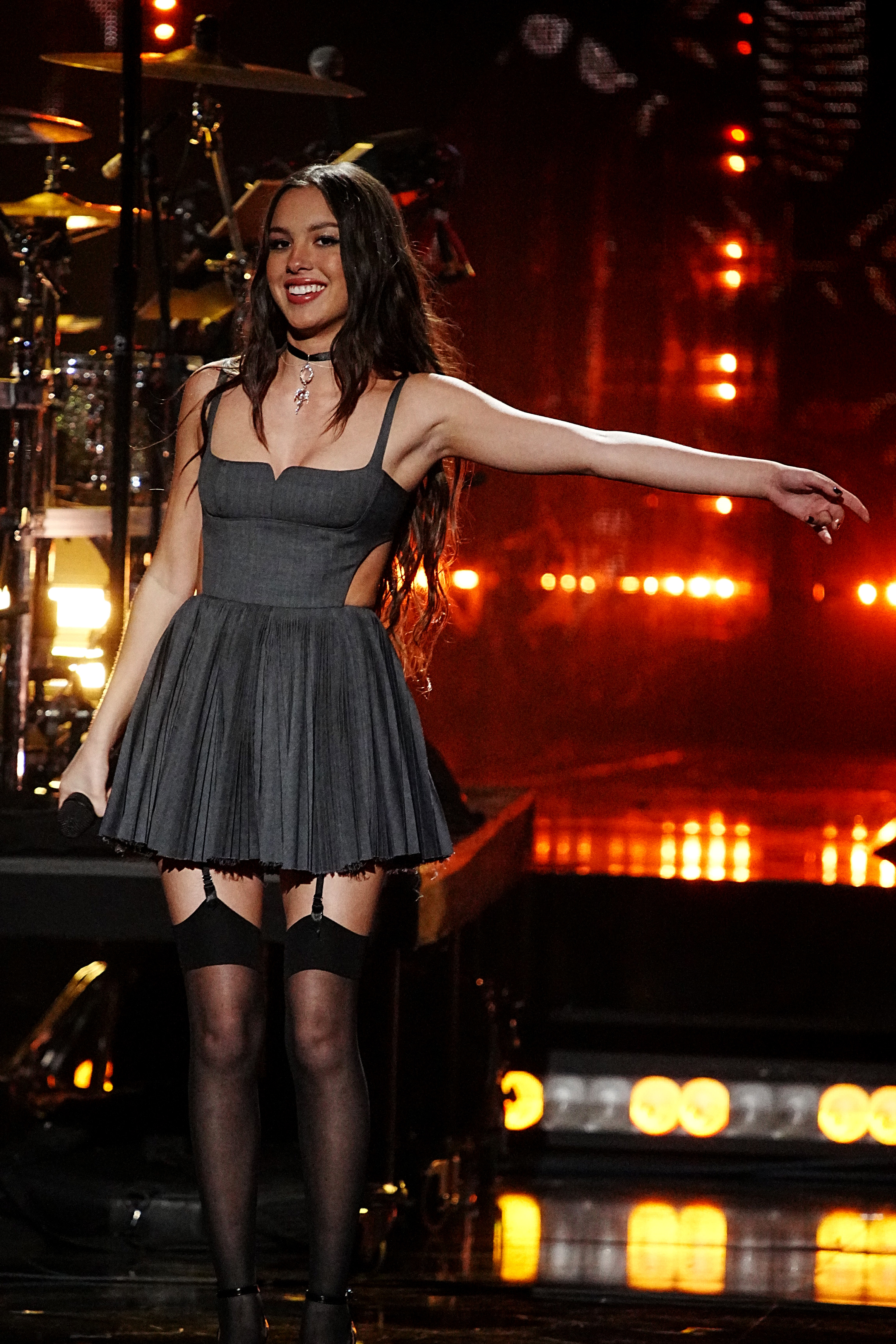 On social media, Olivia dresses like any other girl her age — even wearing faded jeans, a band T-shirt, and cozy cardigan for one of her main promo posts for "Vampire."
When not completely fresh faced, Olivia's main makeup look of choice is subtle and barely there, and she opts for her long dark hair to simply be loose around her shoulders or in braids rather than push boundaries with edgier styles.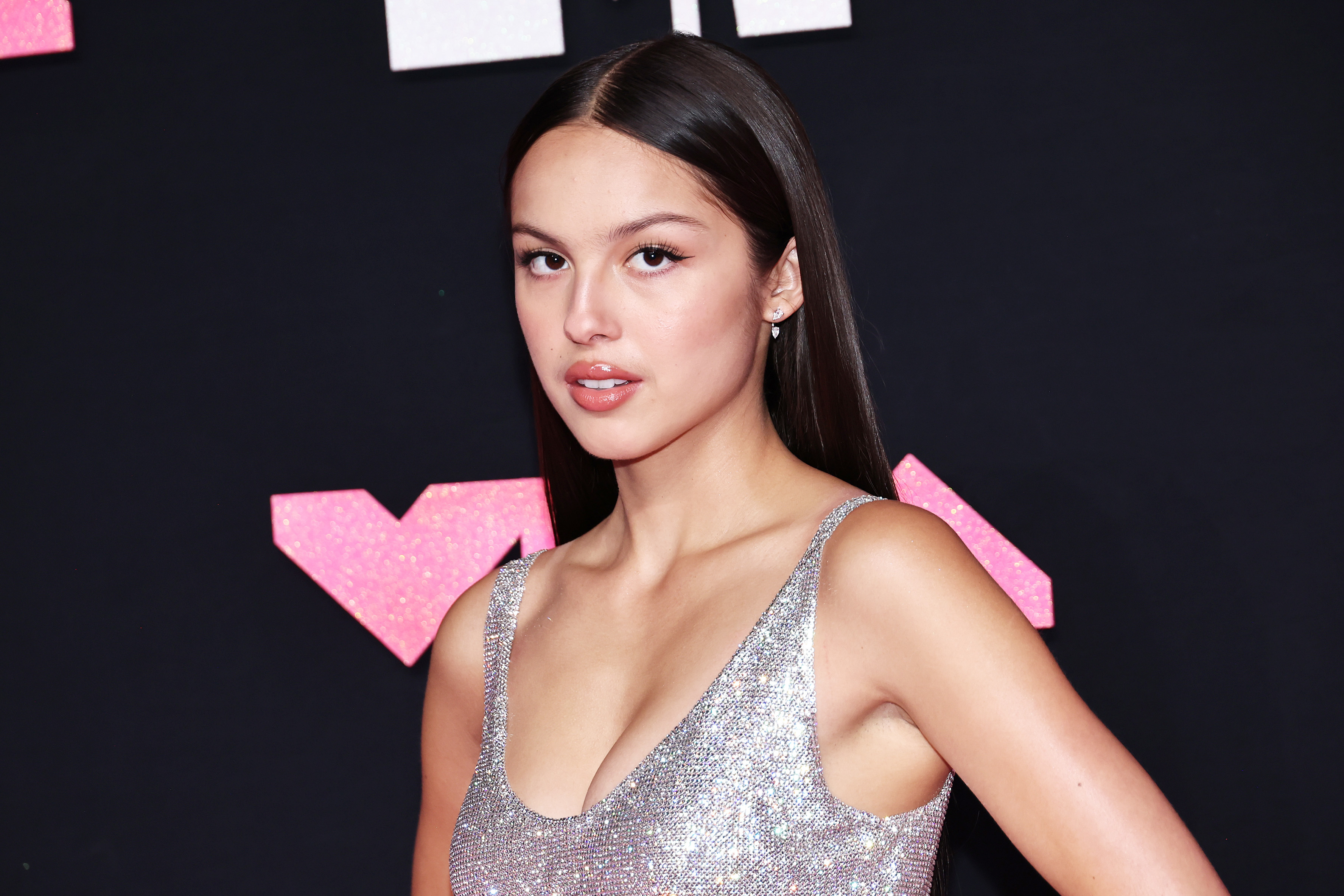 In a similar vein, while Olivia sings about partying and has been open about underage drinking, this isn't something that she has allowed to seep into her public image. For example, she isn't pictured falling out of nightclubs drunk, nor does she post about these experiences on Instagram or TikTok.
In fact, Olivia appears to have unlocked the key to growing up in the spotlight as a former child star. She alludes to these more risqué adult experiences, but keeps the actual details shielded. In other words, they're heard but not seen — sung about as hypothetical concepts, but not publicly exhibited, thus protecting her Disney reputation and wide commercial appeal.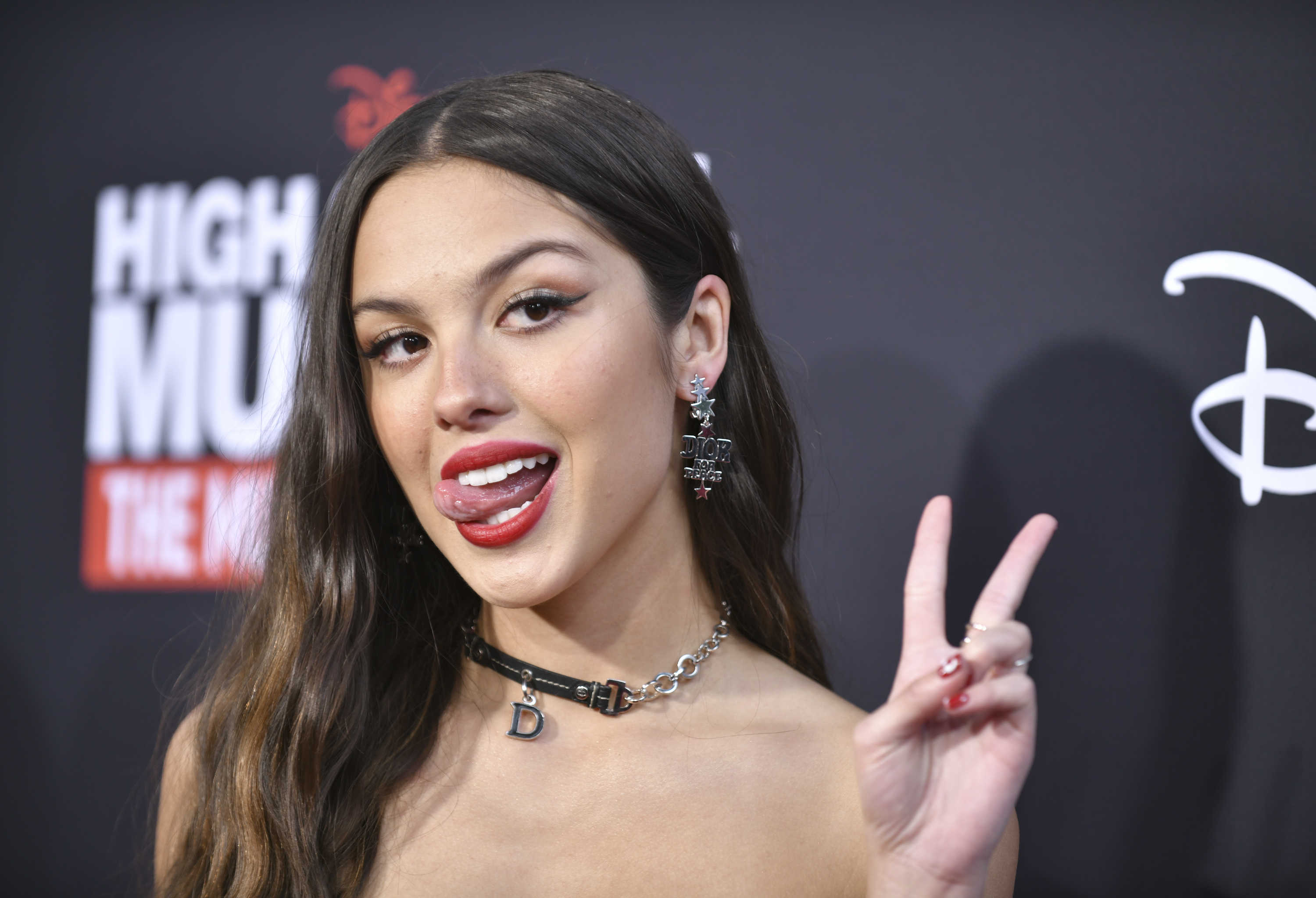 And in a truly meta moment, Olivia's opening song on Guts, "All American Bitch," is a reflection of exactly that — the delicate juggling act that being perceived as a young woman is.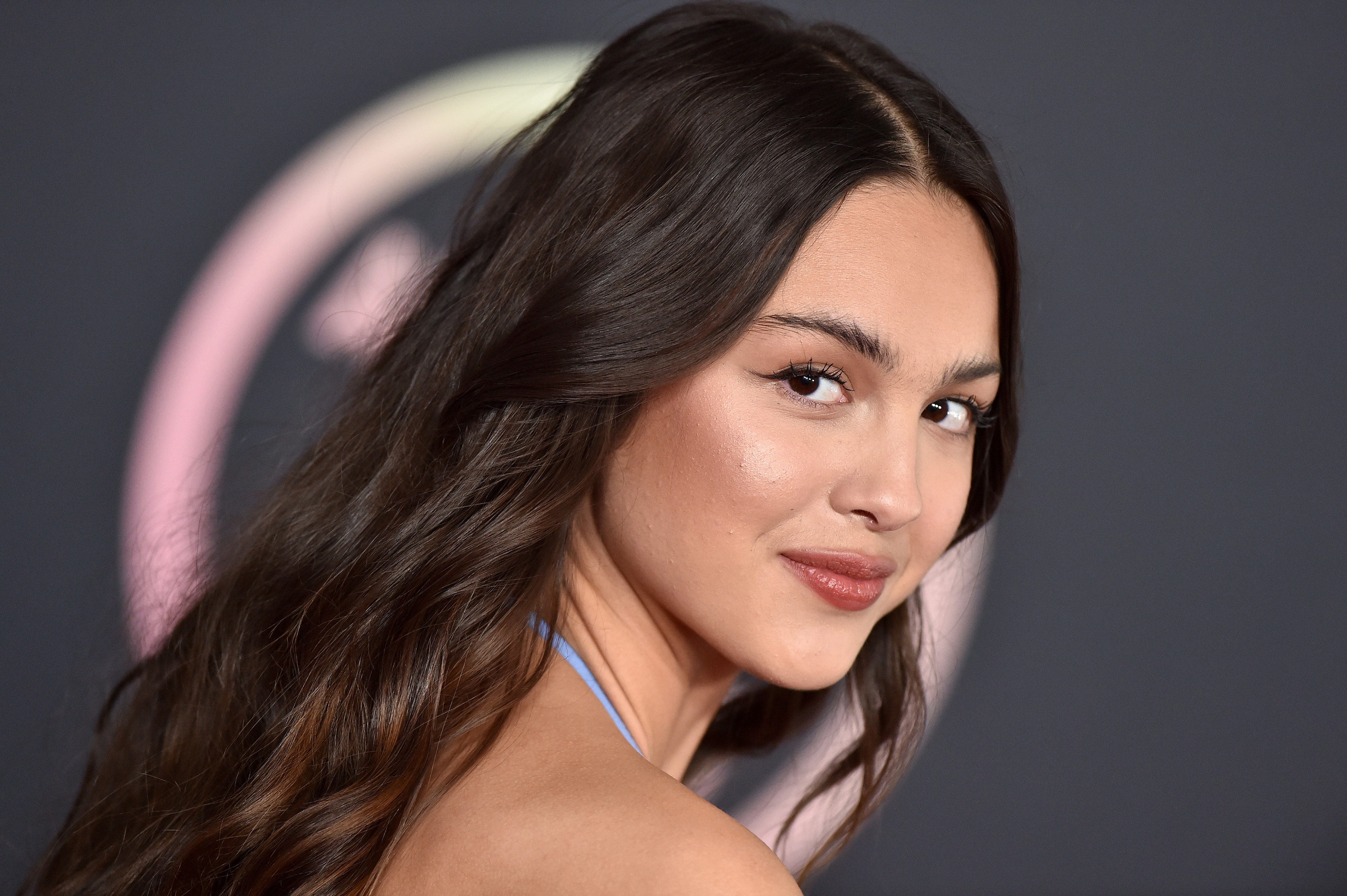 The song, which is dripping in sarcasm, features Olivia singing softly about all of her positive, feminine personality traits before letting rip in the chorus.

"I'm a perfect all-American bitch / With perfect all-American lips / And perfect all-American hips," she sings. "I know my place / I know my place, and this is it."
Suffice to say, truer words have never been spoken.