Megan Fox was just 16 years old when she made her acting debut in the 2001 Mary-Kate and Ashley Olsen movie, Holiday In The Sun, and her career has gone from strength to strength ever since.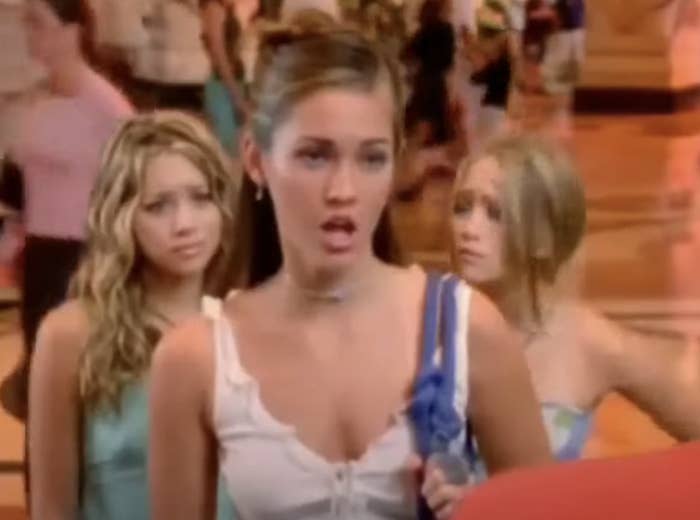 She went on to star in the ABC sitcom, Hope & Faith, and arguably got her big break playing Mikaela Banes in the 2007 action movie, Transformers.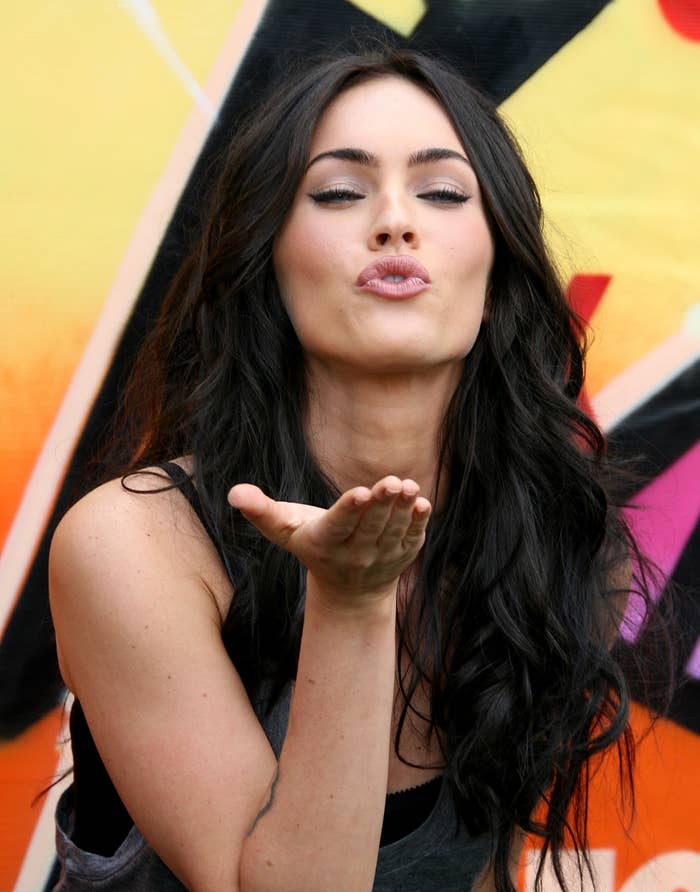 In the years since, Megan has established herself as both an actor and a model and has an estimated net worth of $8 million. She is also engaged to musician Machine Gun Kelly, who has an estimated net worth of $25 million.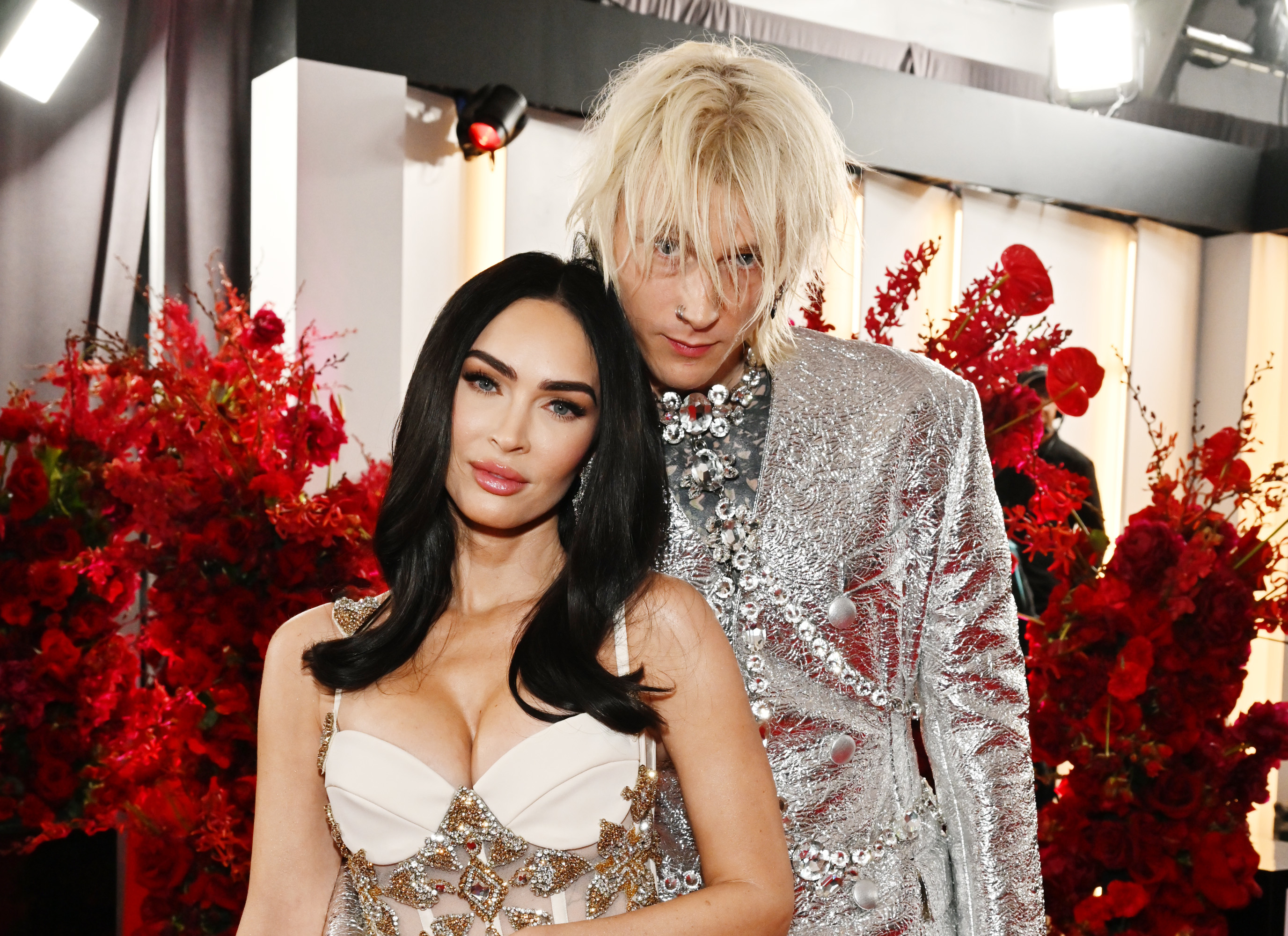 Which is why many of Megan's followers were caught off guard when the star shared a link to a fundraiser on her Instagram story on Monday.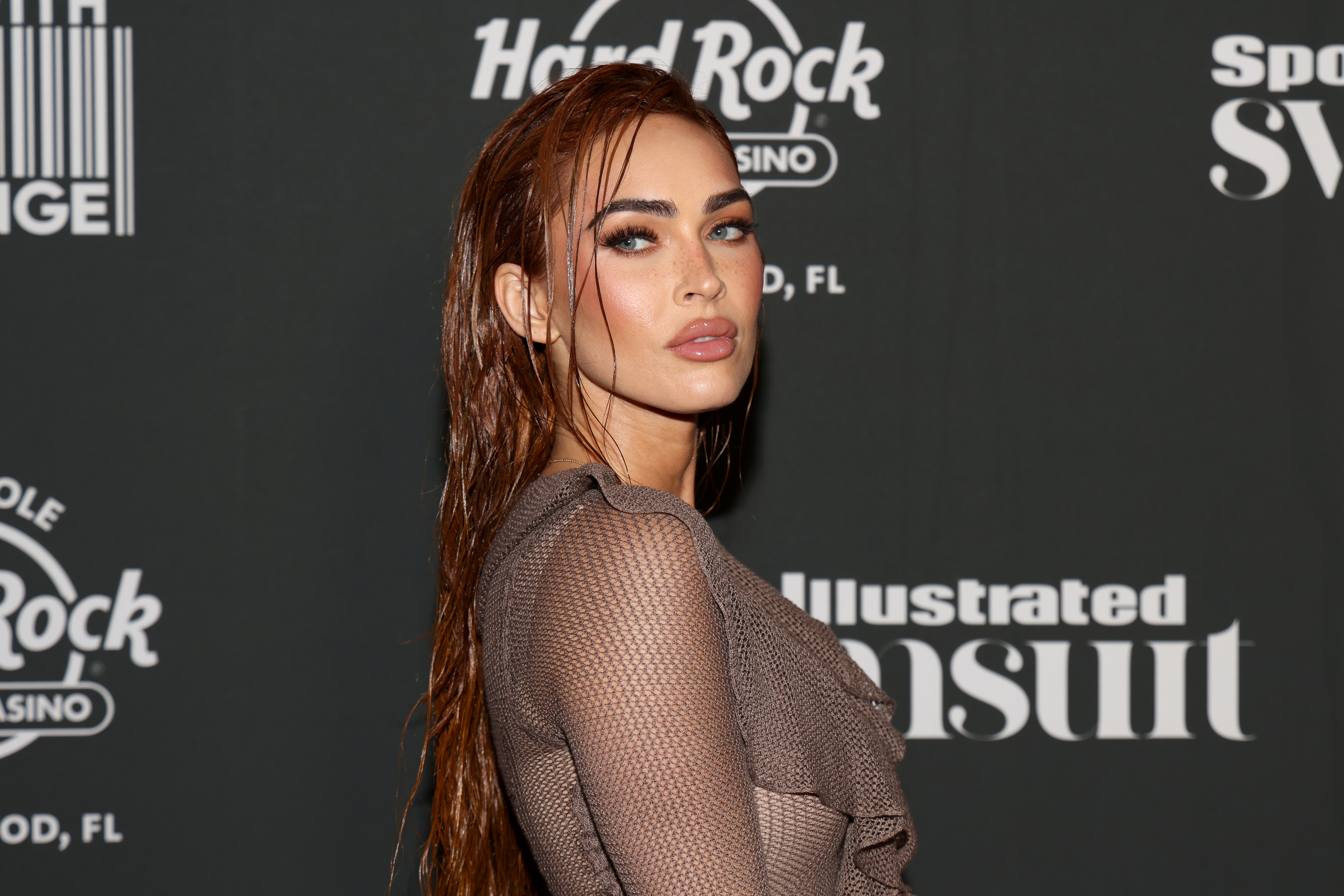 In the post, Megan explained that her friend's dad had recently been diagnosed with pancreatic cancer, and added: "if you guys are able to help please do."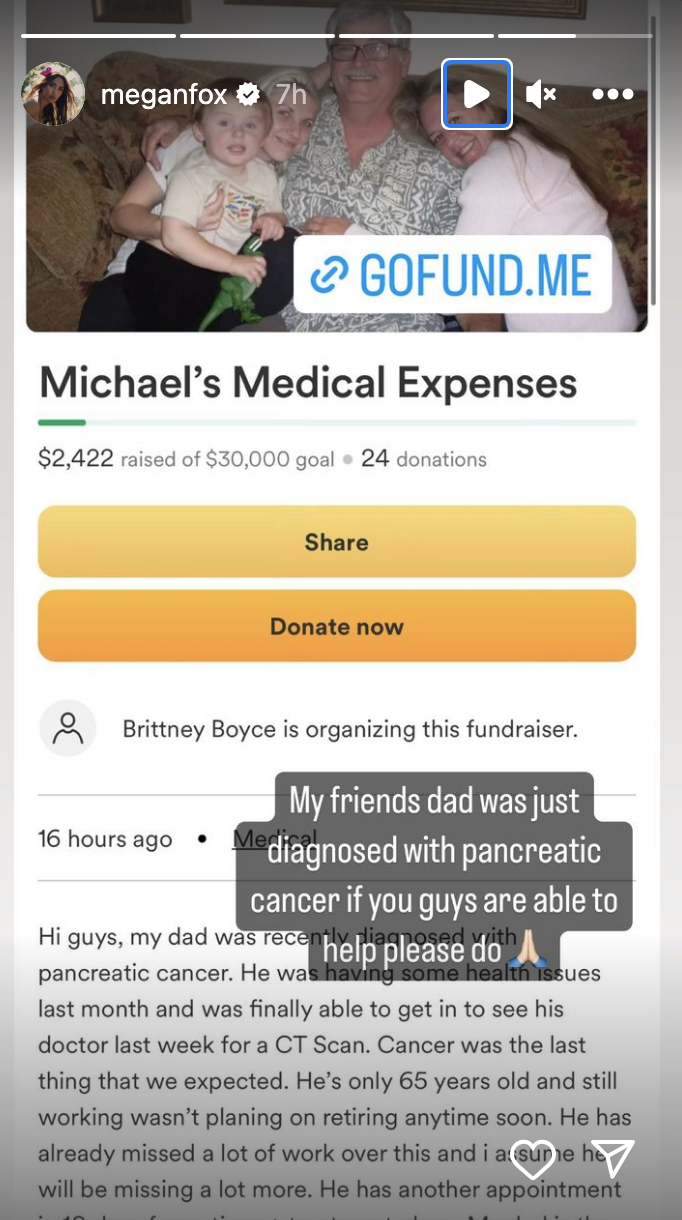 In a screenshot of the "Michael's Medical Expenses" GoFundMe page that Megan shared, $2,422 had been raised of a $30,000 target.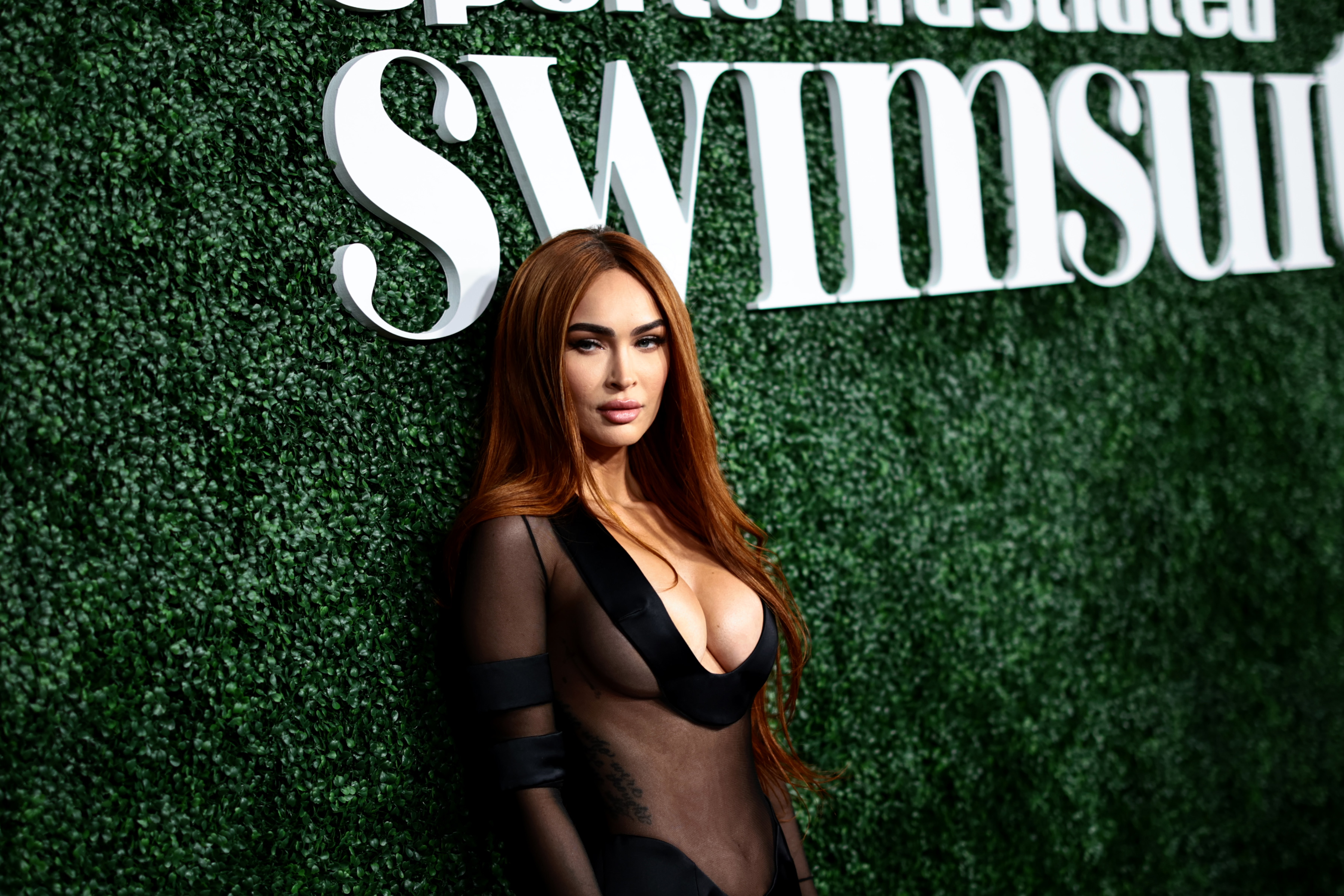 The fundraiser was created by Nails of LA creator Brittney Boyce on Sunday, and she explained in the description: "My dad is the [sic] literally the best person, dad, husband & grandpa this doesn't seem fair. I know things are tough for everyone right now but if you're able to donate or share it would really help."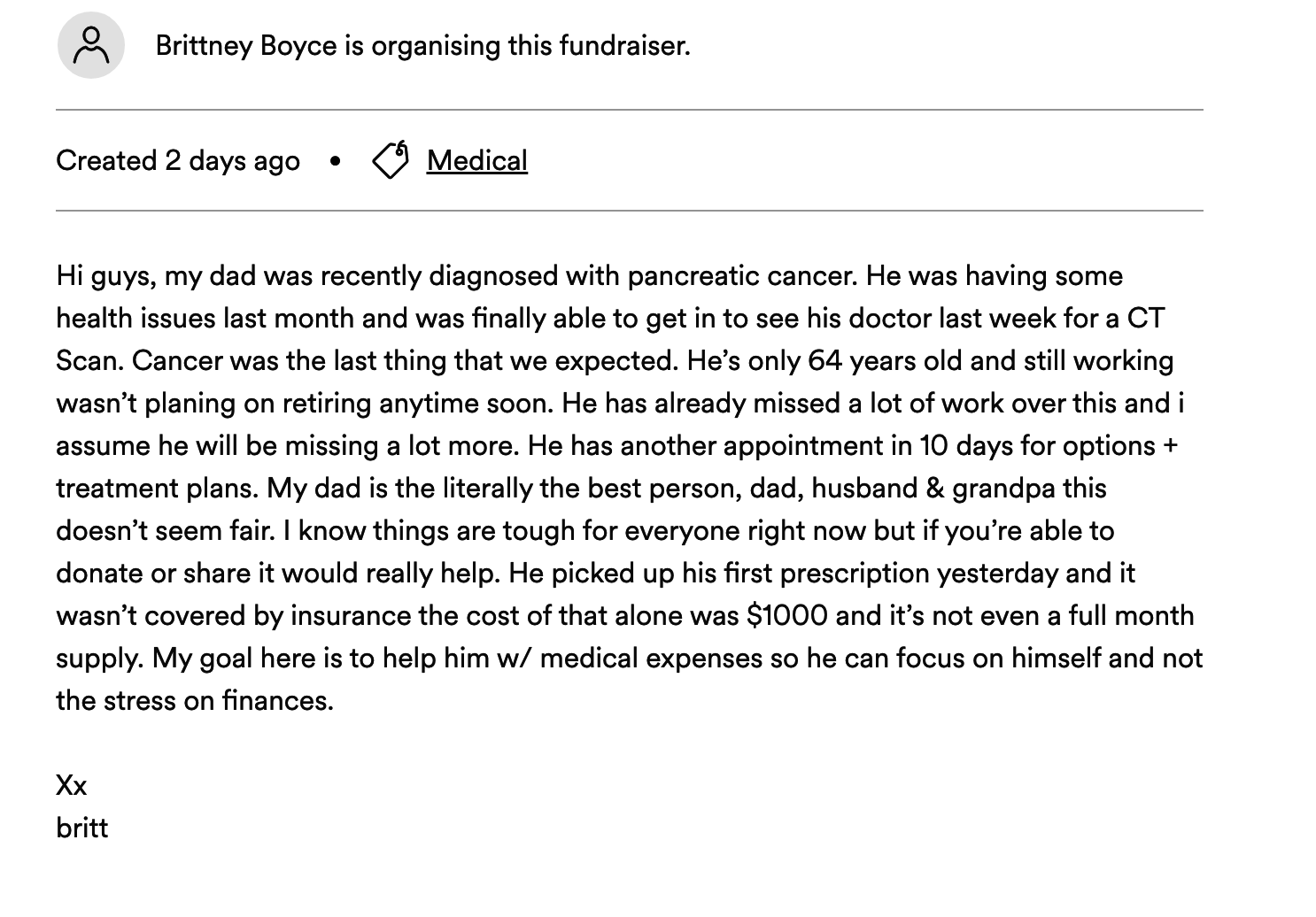 "He picked up his first prescription yesterday and it wasn't covered by insurance the cost of that alone was $1000 and it's not even a full month supply," she added. "My goal here is to help him w/ medical expenses so he can focus on himself and not the stress on finances."
Notably, the page's original goal of $30K is exactly how much Megan's partner MGK spent on a diamond-encrusted manicure that Brittney helped to create last year.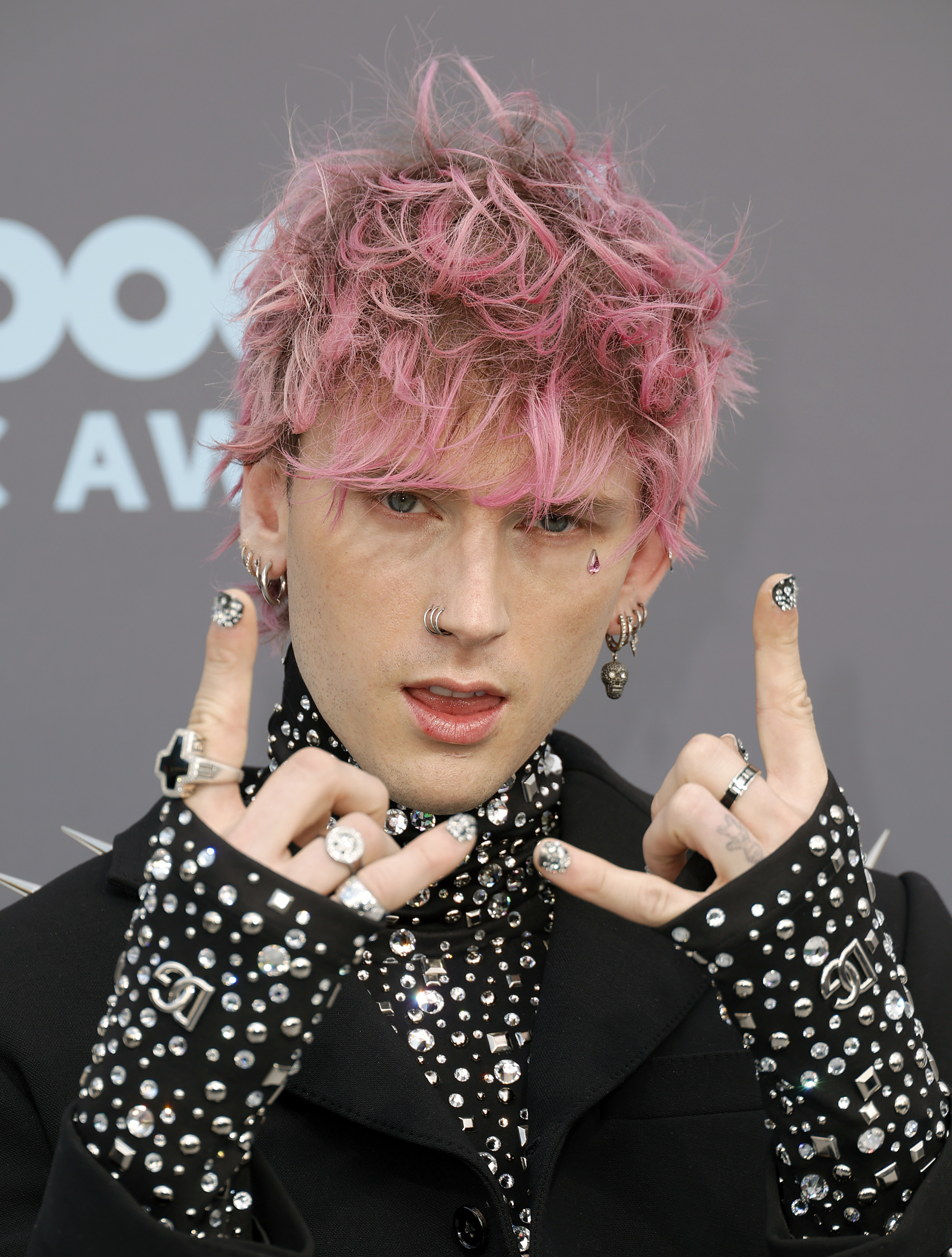 MGK's nails boasted 880 diamonds at the 2022 Billboard Music Awards, and weighed more than 11 carats.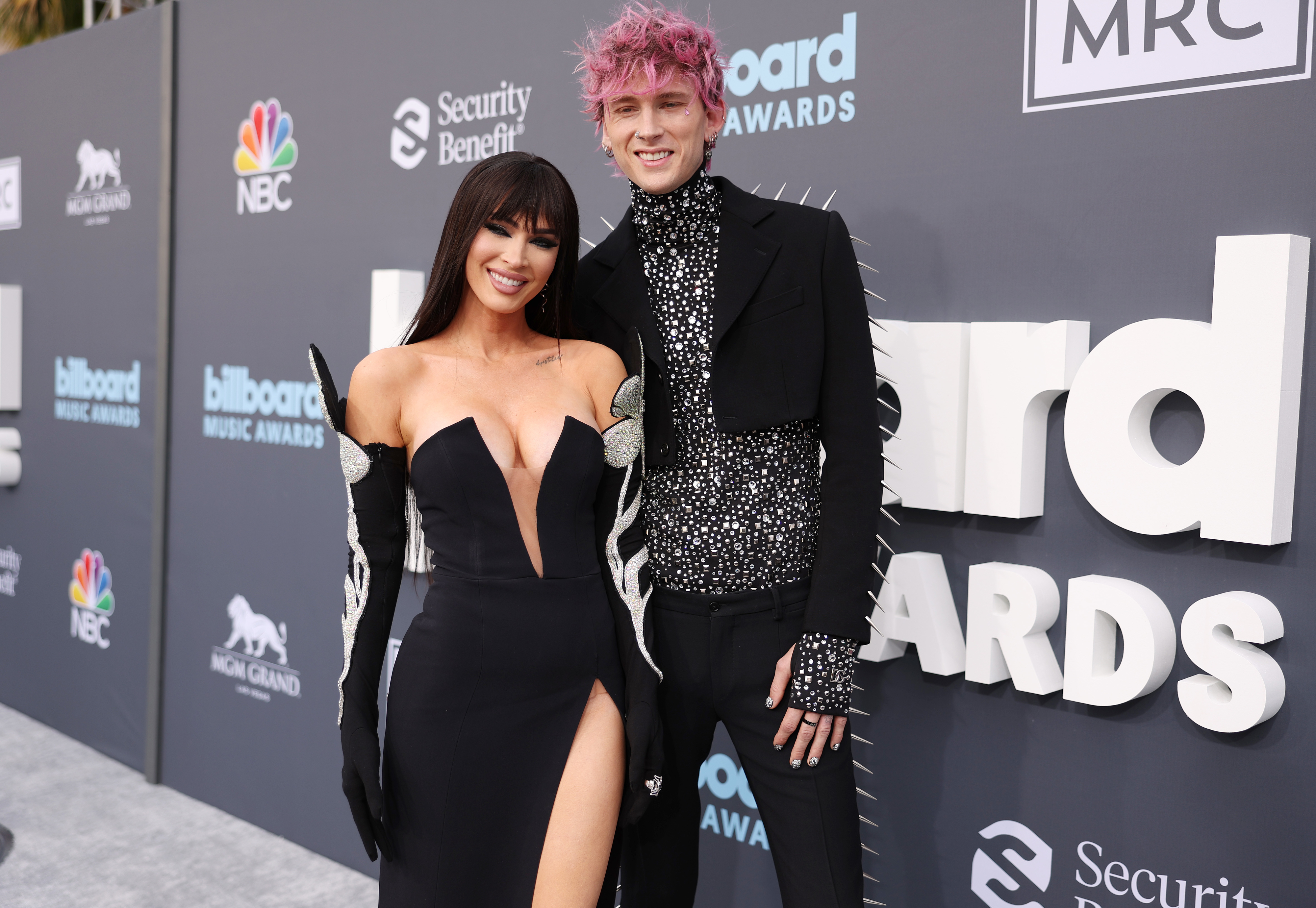 At the time of writing, Brittney's fundraiser has raised $5,359 from 98 donations, and the target has increased to $60,000. Megan is not named as any of the donors, although it is possible that she donated anonymously.

The highest anonymous donation to the fundraiser is $180, with the top donation overall $300.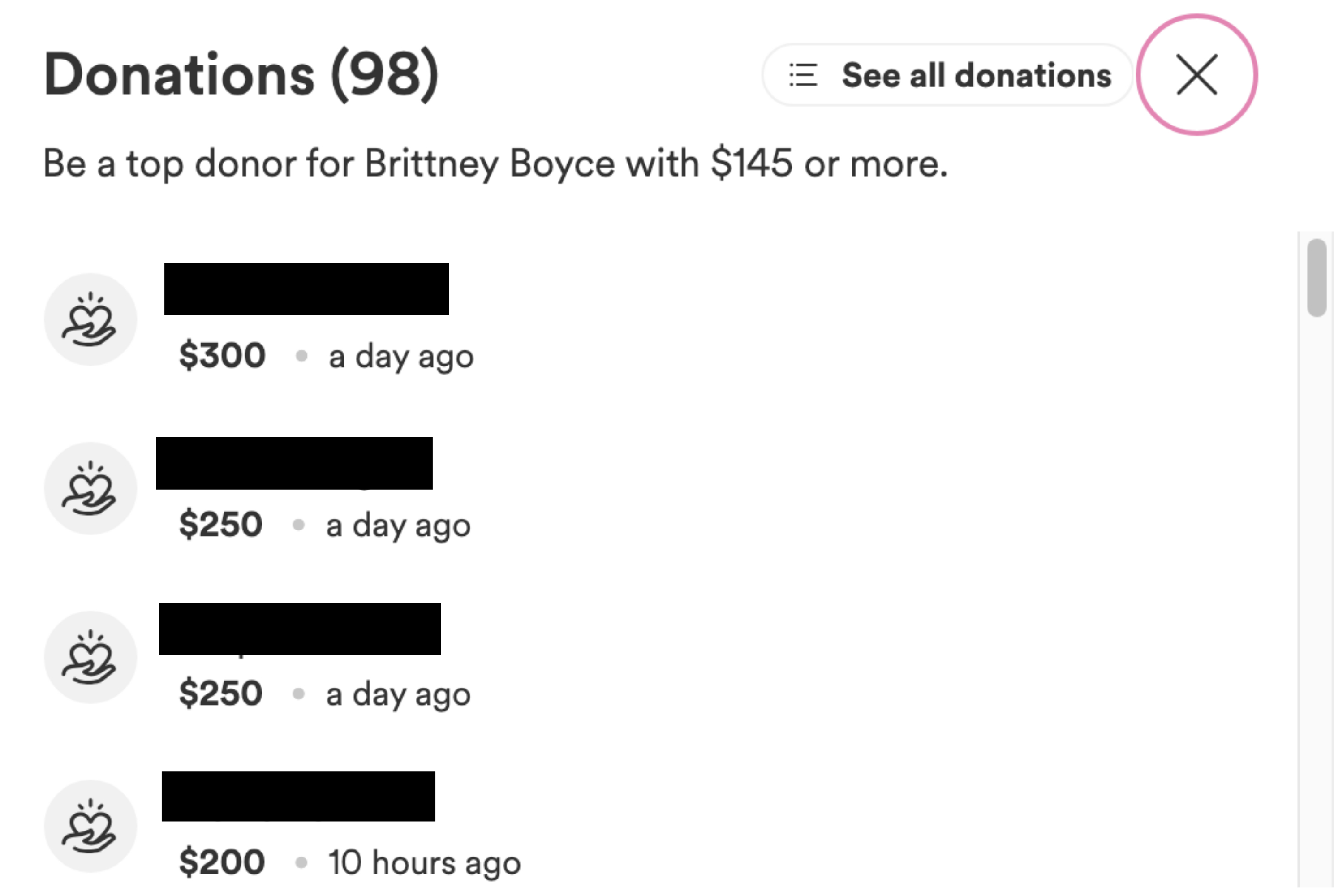 Needless to say, the entire situation has sparked a conversation online and many shared their confusion as to why multi-millionaire Megan was asking her followers to donate while seemingly not parting with her own money.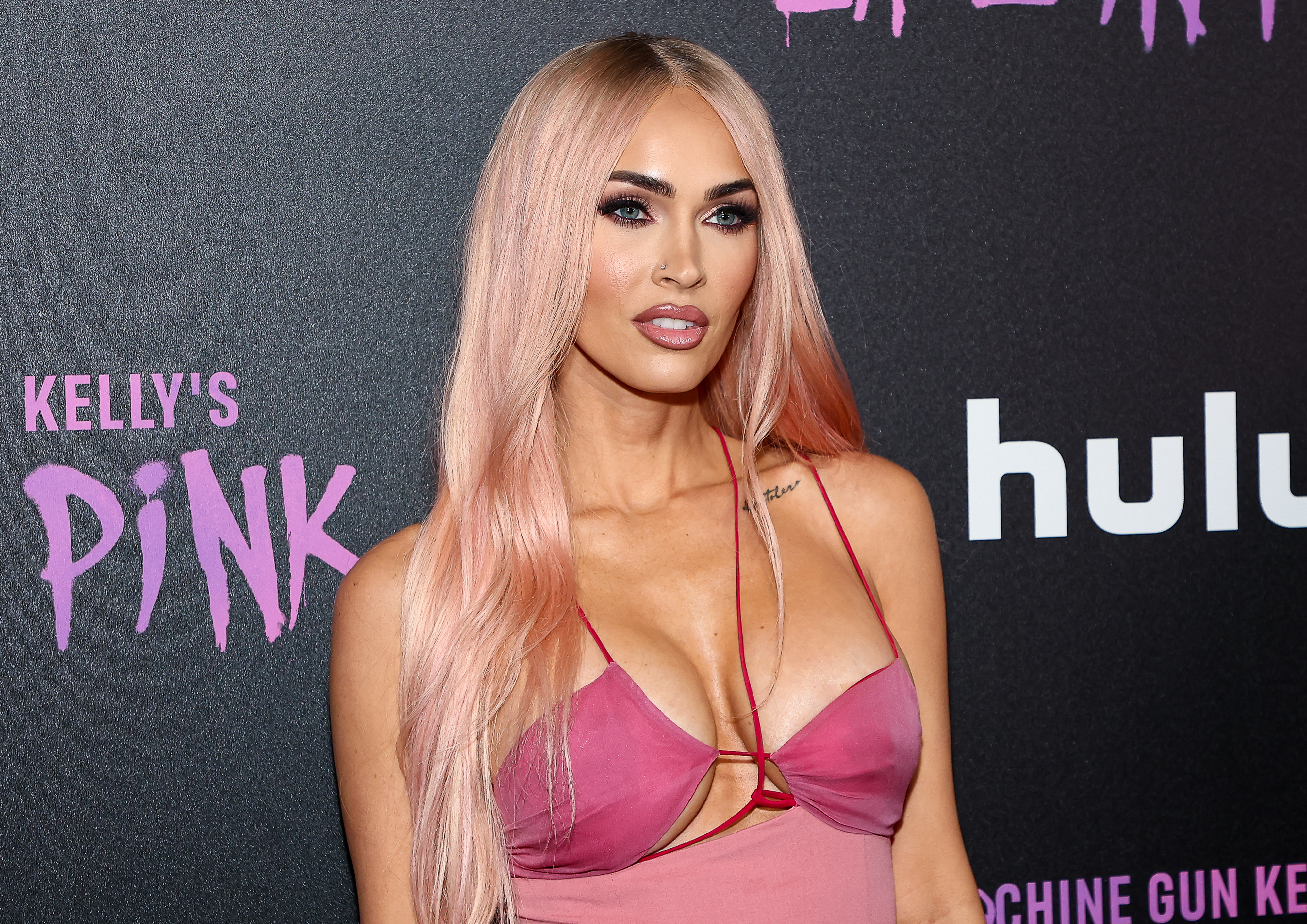 "The highest donation is only $300 and it's not anonymous. Sis better contribute herself and lead the way," one person wrote on a Reddit forum.

"If I had as much money as her, I'd cover 100% of a friend's parent's medical expenses before I asked strangers to," another agreed. One more added: "The wealthy should absolutely cover this. Sorry not sorry. Stop hoarding money and asking your much poorer fans to help."


Someone else broke down: "According to other posts in this thread, she has $8,000,000 and MGK $10,000,000. The goal is $30,000. In normal money that would mean that she has $8,000 (and MGK $10,000) and is asking her fans for $30. For fucks sake, just give it yourself, Megan!"

"if you guys are able, LOL. she is more than able to cover the whole cost," one more commented. Another said: "I don't want to be that person but some of her outfits cost more than that. Include HMU cost, she can pay for the cancer patient's after care. I get that giving money to a friend can put your friendship in a dicey situation but 30 grad is like a bucket of water out of the ocean for her. Help your friend!!!"


Some speculated that Brittney may have felt uncomfortable with Megan giving her the full amount, but one person countered: "Meghan [sic] could very much make an anonymous donation to this fund or circulate it amongst a group of coworkers who are likely far better off financially than fans." They then added: "I don't follow meghan's [sic] career, but I'd certainly imagine she has 30k she could either spare or at least donate a huge chunk of?"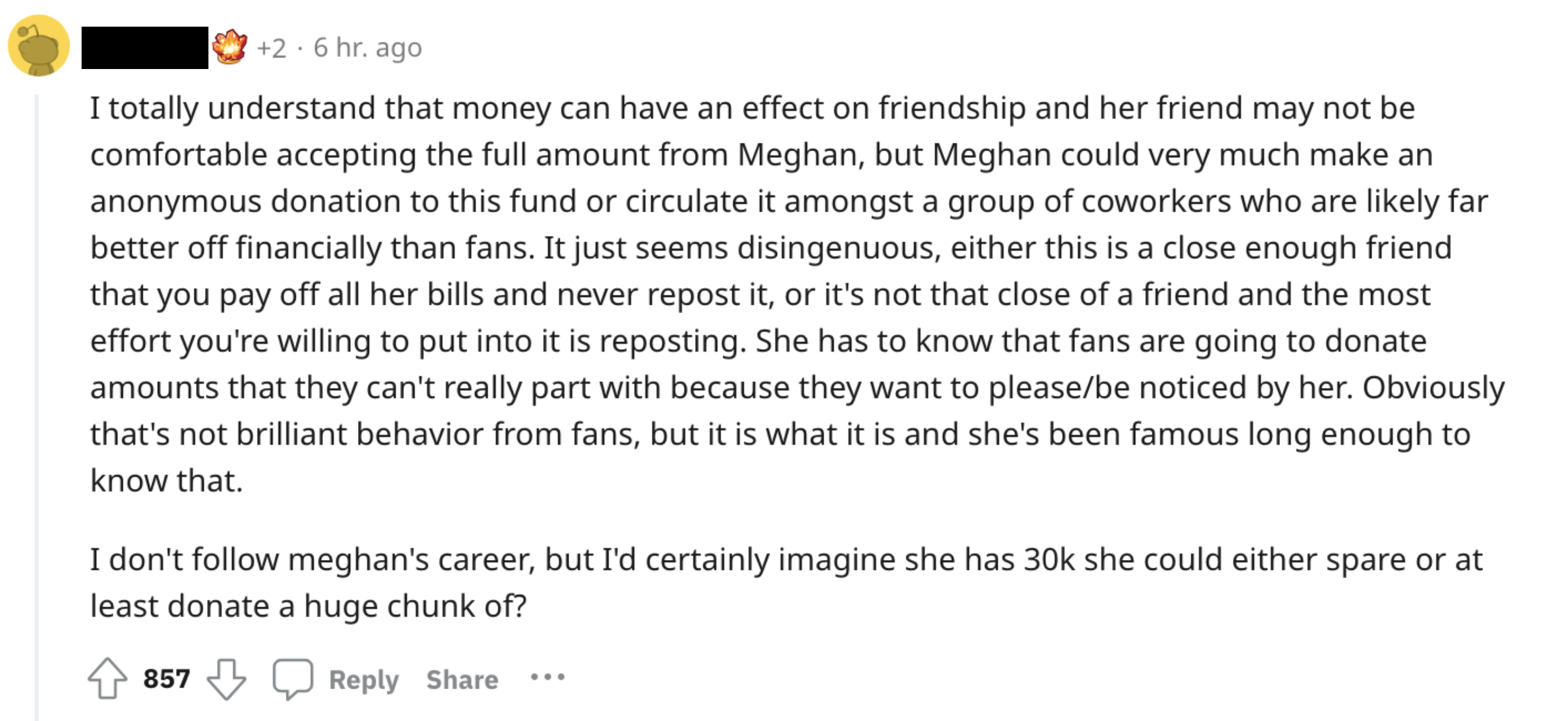 Others wondered if Megan had privately given Brittney money towards the cost. Someone theorized: "She could have contributed privately—like through Zelle or something similar. I can't imagine a person being so dense and not contributing especially if they have the amount of money she does, but who knows."

And before long, Reddit users were calling out other celebrities who had asked fans to donate to their friend's fundraisers in the past, with the most famous example being billionaire Kylie Jenner.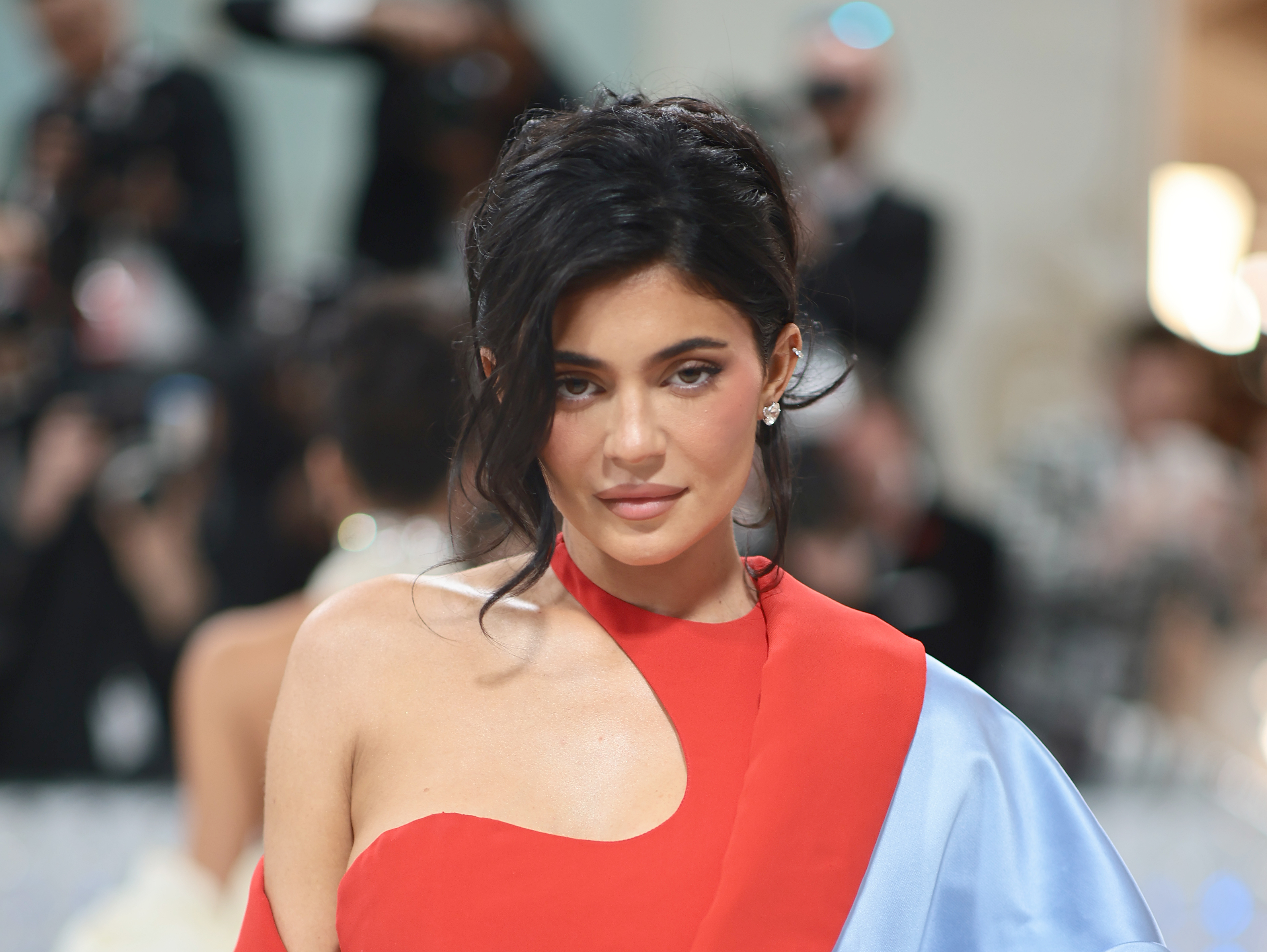 In 2021, Kylie was forced to respond after she sparked backlash for asking her followers to donate to makeup artist Sam Rauda's GoFundMe. Sam had been in a car accident and launched the fundraiser to help cover medical expenses.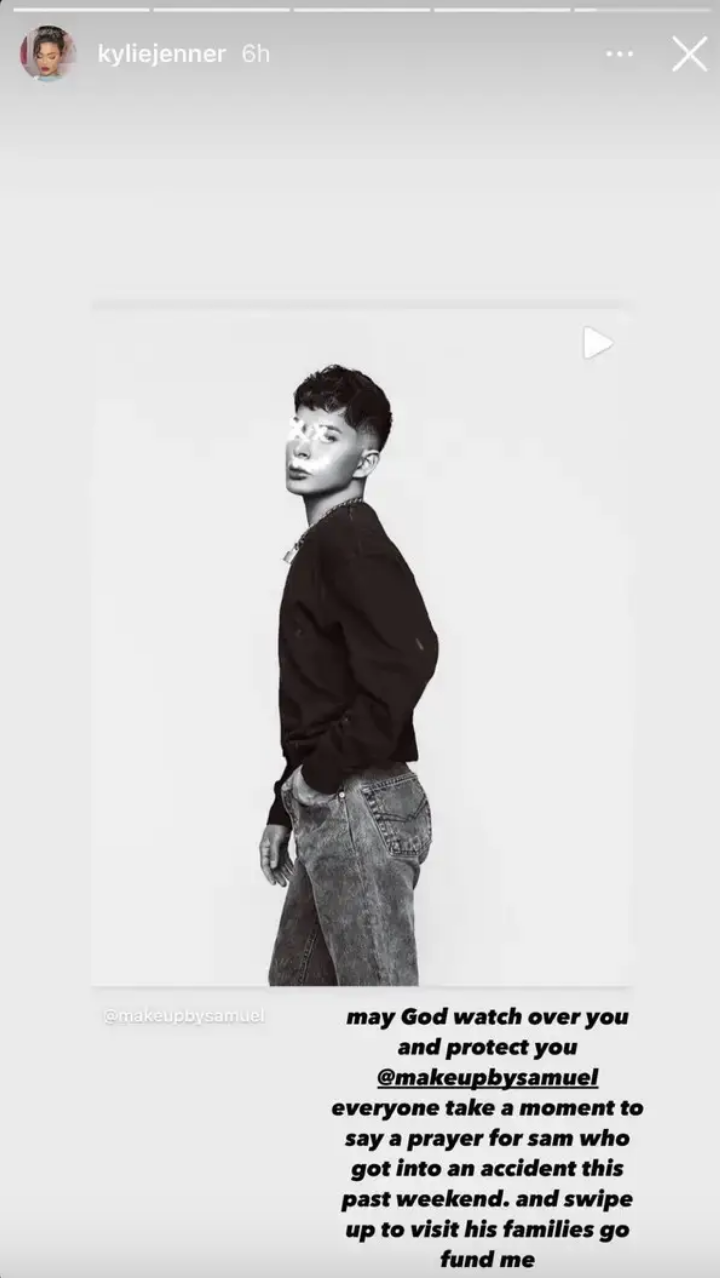 Kylie donated $5,000 to the cause and posted a link to the fundraiser to her Instagram story. After being criticized for not donating more, Kylie responded by saying that she doesn't have a "personal relationship" with Sam, but had donated $5,000 to help the fundraiser meet its initial target.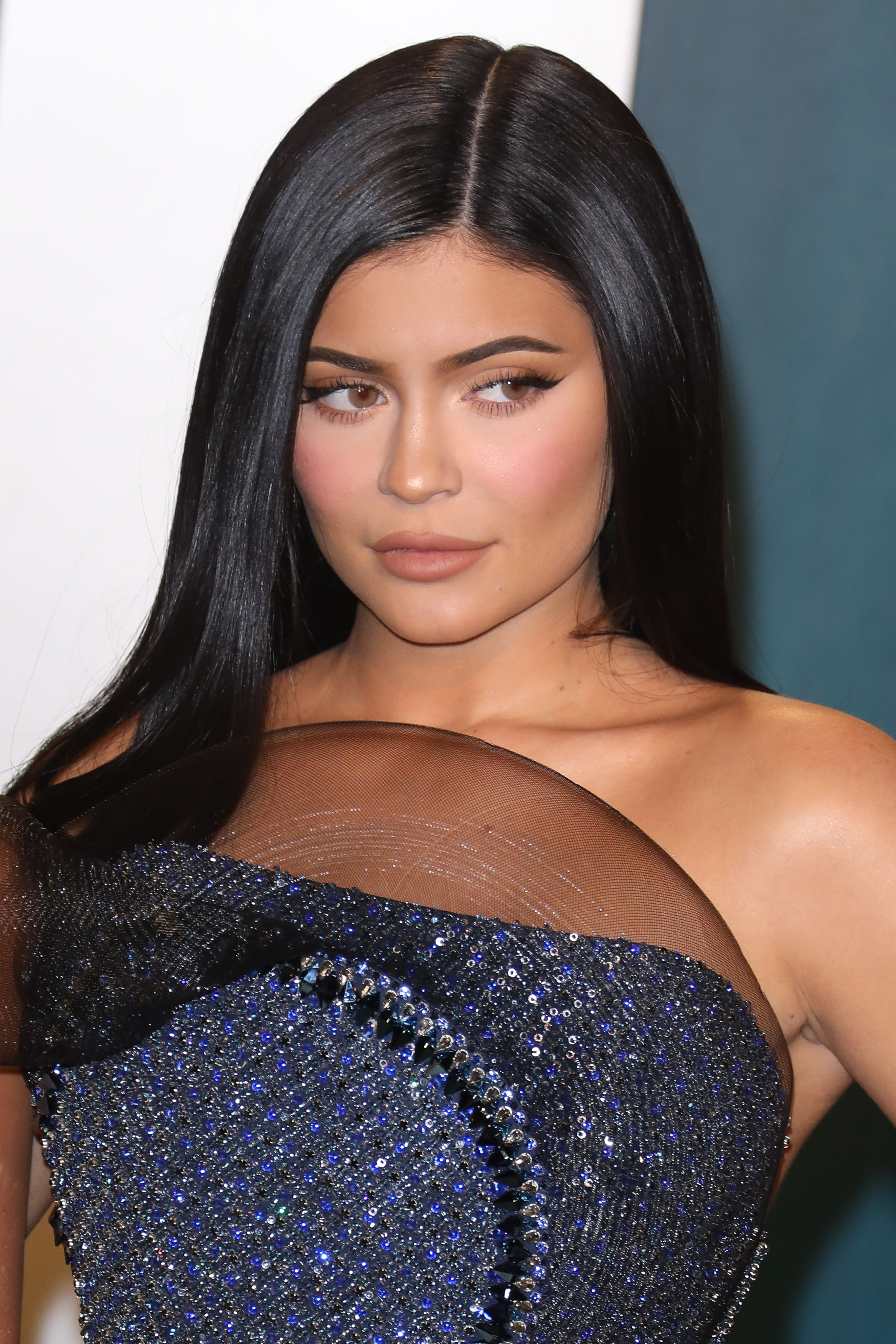 She explained: "I saw my current makeup artist and friend Ariel post about Sam's accident and his family's gofundme... it compelled me to visit his gofundme which was set at 10K. They had already raised 6k so I put it in 5k to reach their original goal."
And in 2017, the family of Kylie's then-best friend Jordyn Woods launched a fundraiser to help cover the cost of Jordyn's father's funeral, with a goal of $50,000. While Kylie donated $10,000 at the time, many felt that she and her famous family could have contributed more considering their huge combined wealth.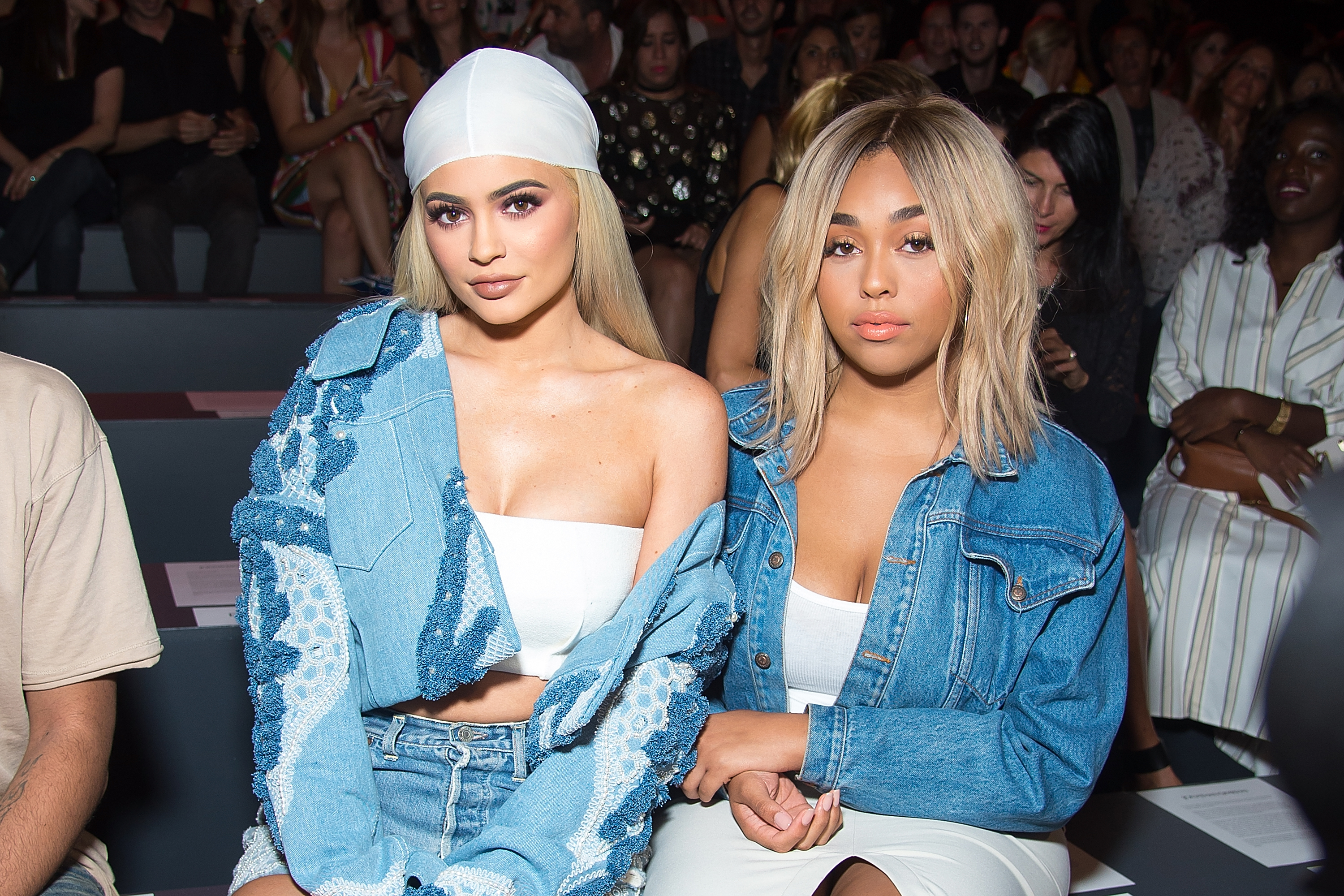 Summing up the entire discourse on Reddit, someone wrote: "I feel so uncomfortable when wealthy celebrities post gofundme pages for people they know. I know we don't understand the full situation, but it always gives me an ick feeling."

Meanwhile, Megan has not publicly acknowledged the backlash that her Instagram story has sparked.