On Tuesday, it was revealed that Lizzo is facing accusations of sexual harassment and creating a hostile work environment in a lawsuit that was filed by three of her former dancers.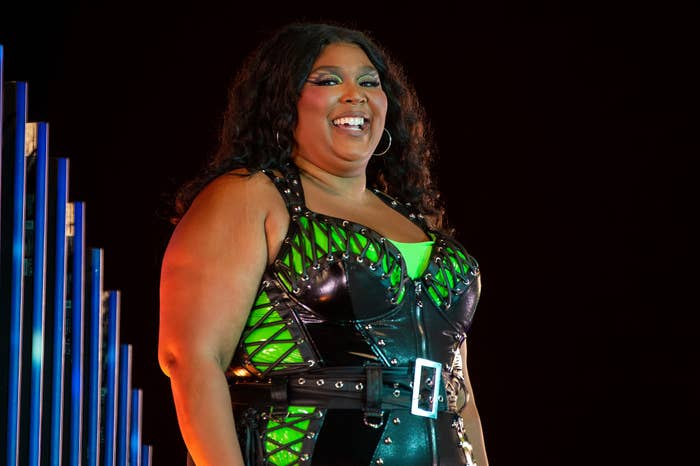 The singer's production company and dance captain, Shirlene Quigley, are also named in the lawsuit with different claims against them.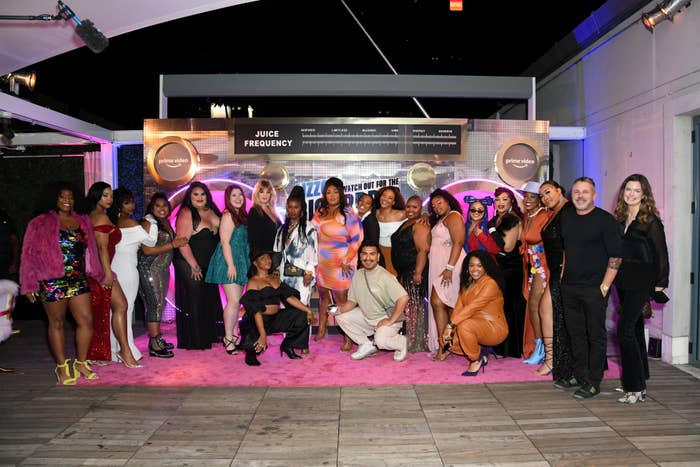 In a statement, the plaintiffs' lawyer, Ron Zambrano, said: "The stunning nature of how Lizzo and her management team treated their performers seems to go against everything Lizzo stands for publicly, while privately, she weight-shames her dancers and demeans them in ways that are not only illegal but absolutely demoralizing."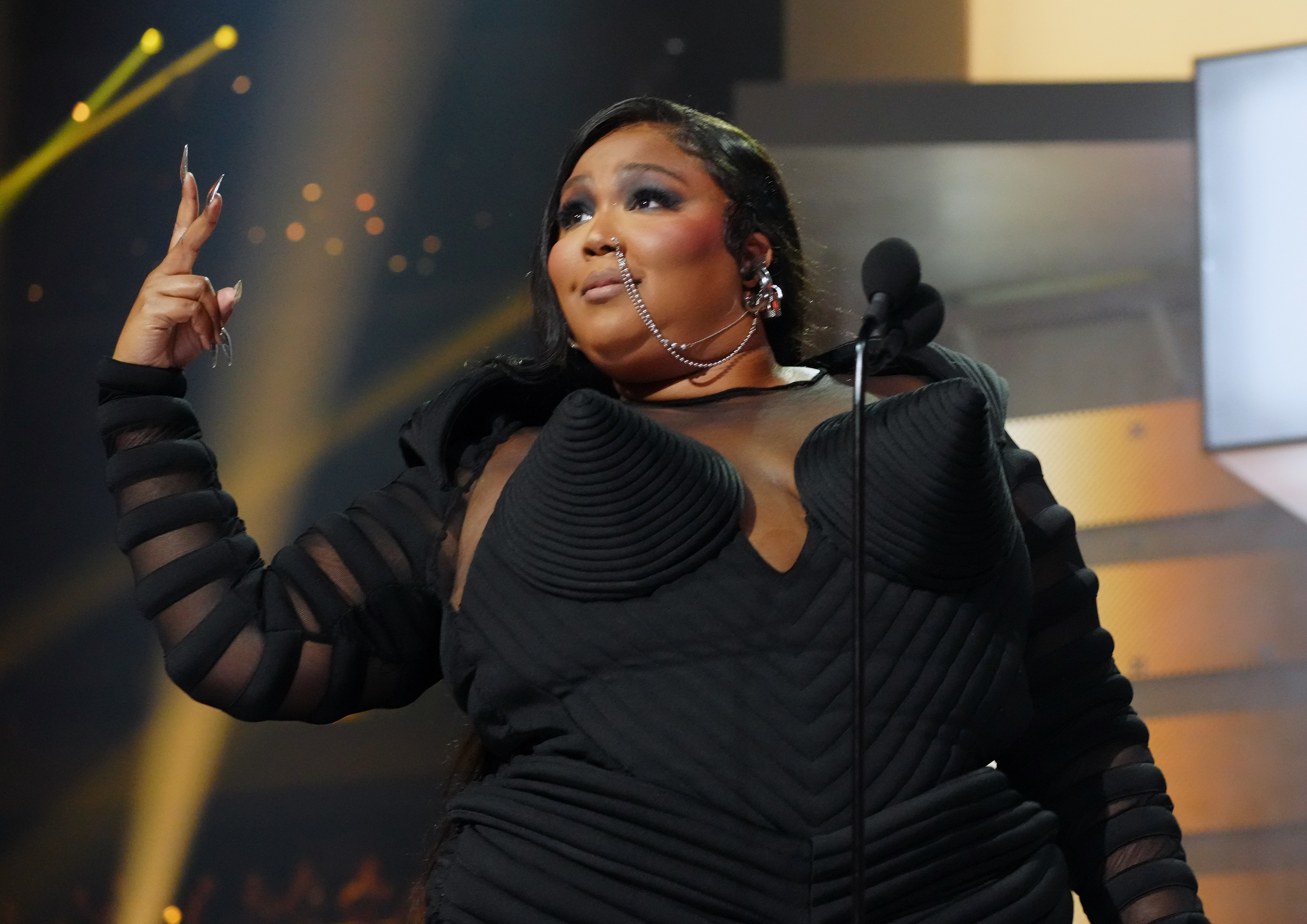 Arianna Davis and Crystal Williams are two of the dancers involved in the case, and worked with Lizzo after competing on her show, Watch Out for the Big Grrrls, before they were fired.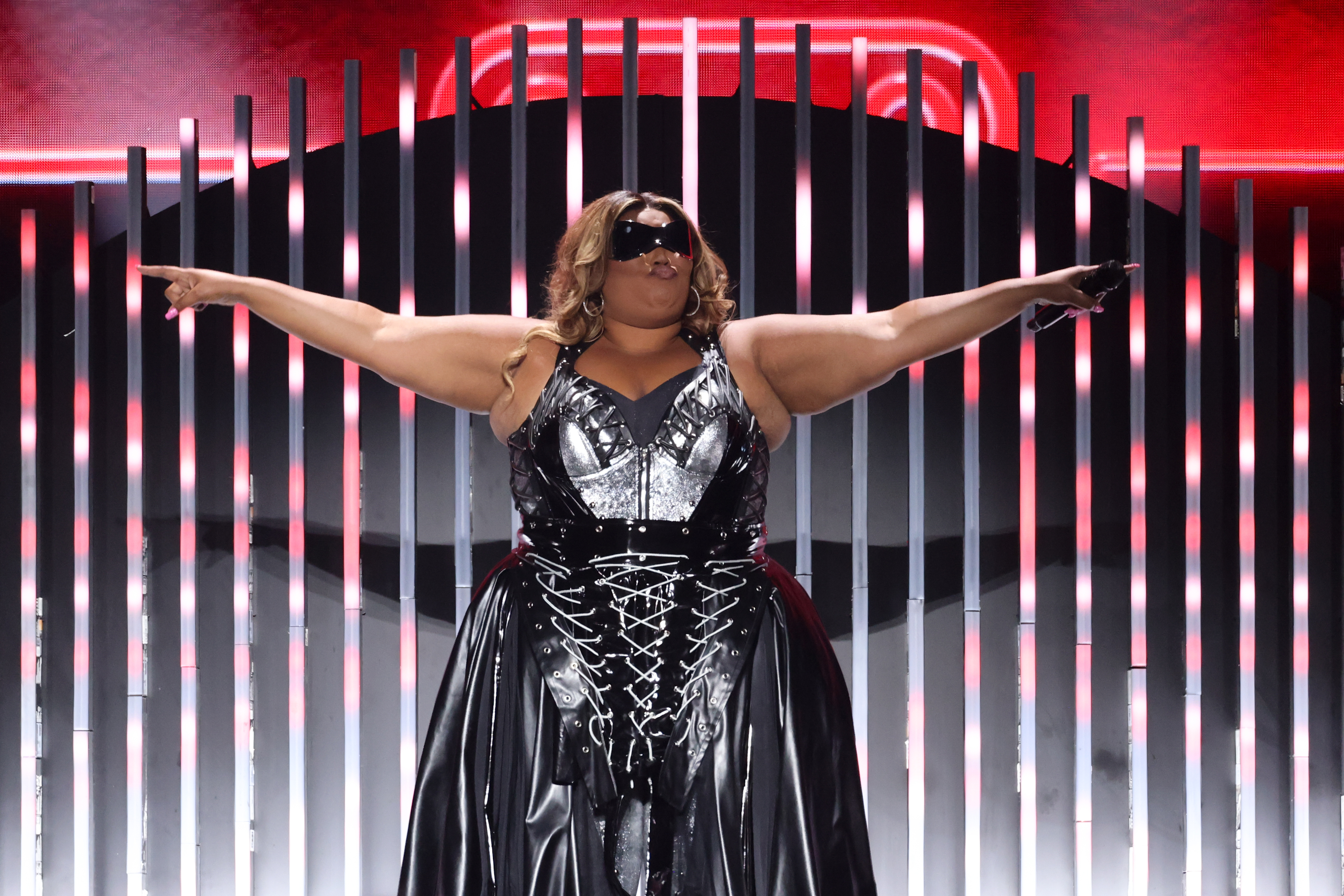 The third plaintiff is Noelle Rodriguez, who was featured in Lizzo's "Rumors" music video in 2021 before being hired as one of the star's regular dancers. She resigned earlier this year.
In one part of the suit, it is claimed that Lizzo took the dancers to an Amsterdam strip club after one of her shows this year and "began inviting cast members to take turns touching the nude performers, catching dildos launched from the performers' vaginas, and eating bananas protruding from the performers' vaginas."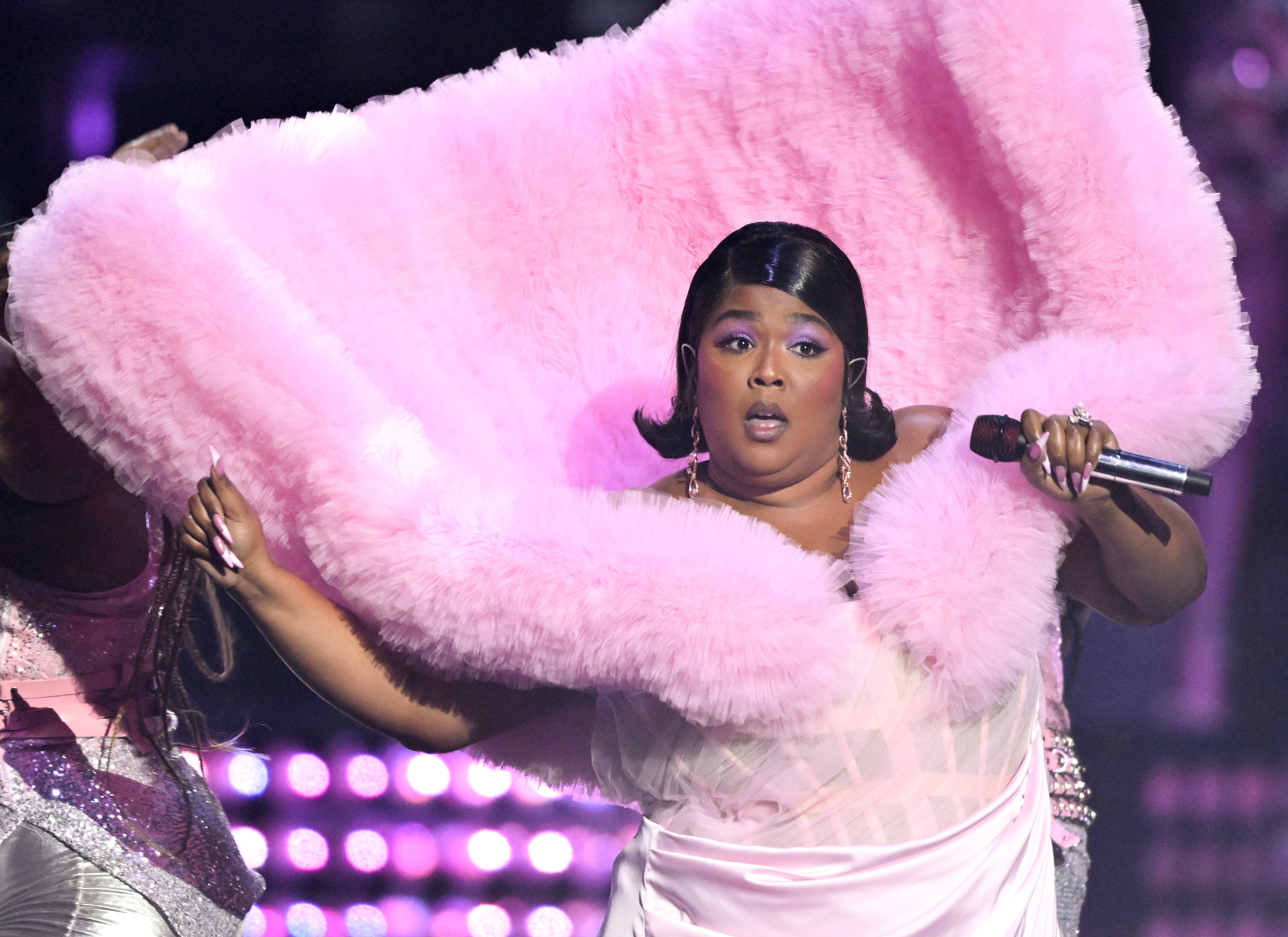 Arianna also alleges that Lizzo "pressured" and "goaded" her into touching a nude performer's breast, despite her saying multiple times that she did not want to. After the incident, the singer is said to have "badgered a member of her security team to get on stage where she pulled down his pants and hit him with whips, yelling 'Take it off!'"
"Plaintiffs were aghast with how little regard Lizzo showed for the bodily autonomy of her employees and those around her, especially in the presence of many people whom she employed," the suit reads.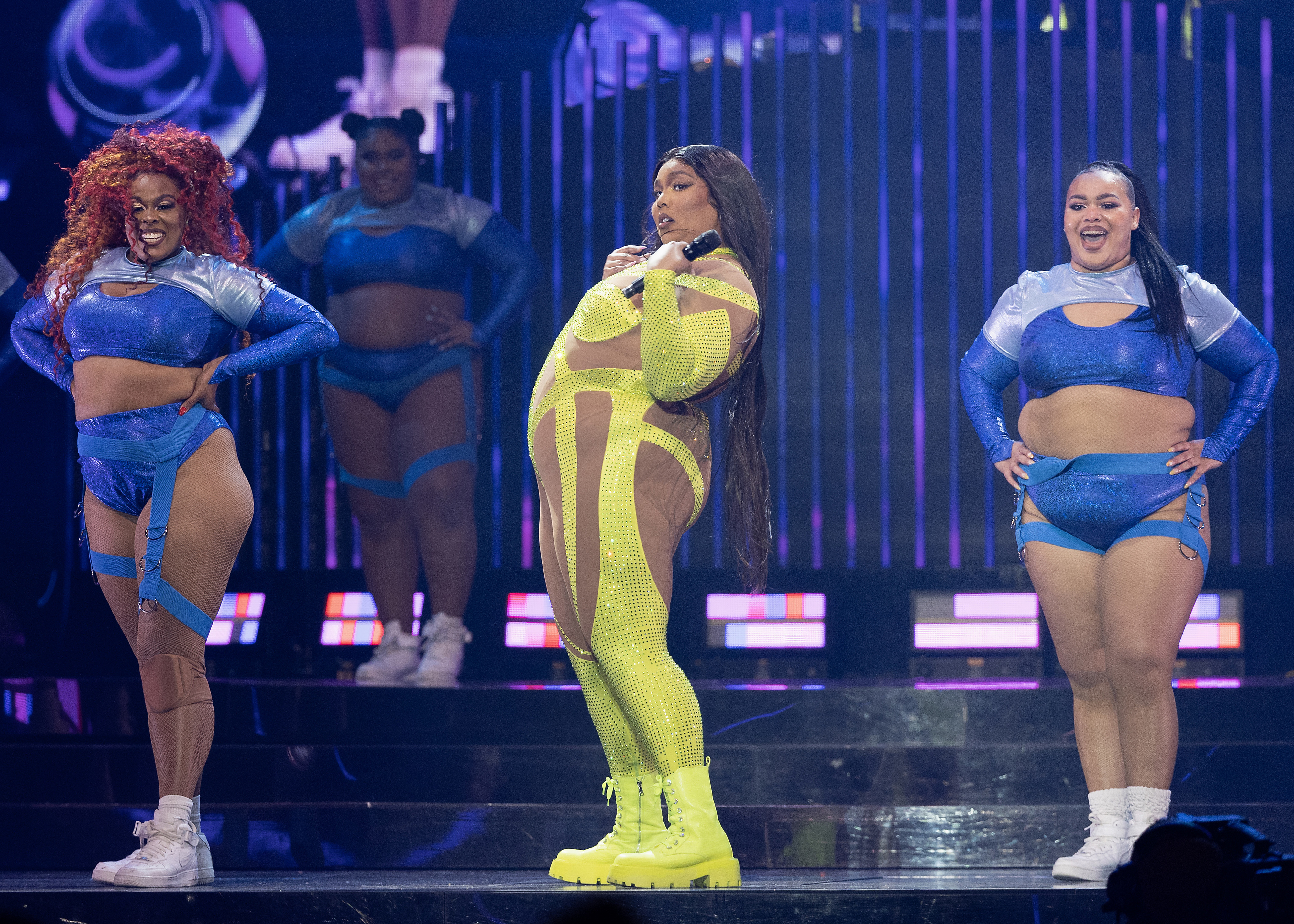 The following week, Lizzo allegedly invited the dancers to a Paris club without telling them that it was actually a nude cabaret bar. The plaintiffs say they were "shocked that Lizzo would conceal the nature of the event from them, robbing them of the choice not to participate."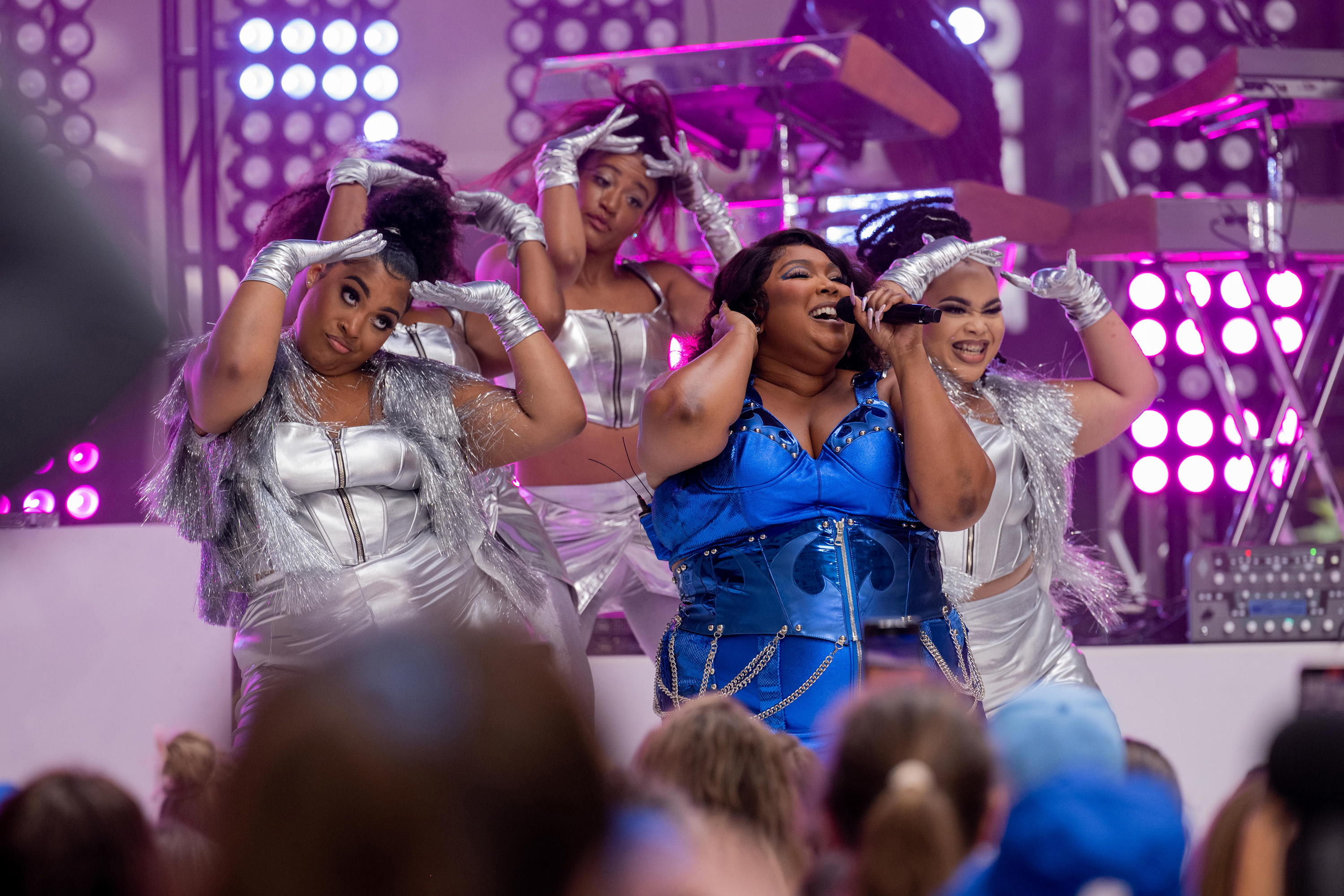 Elsewhere, it has been claimed that Lizzo subjected the dancers to an "excruciating" 12-hour rehearsal where she would fire them if she wasn't happy with their performances. Arianna claims that she was so worried about being fired if she took a break to go to the bathroom that she soiled herself.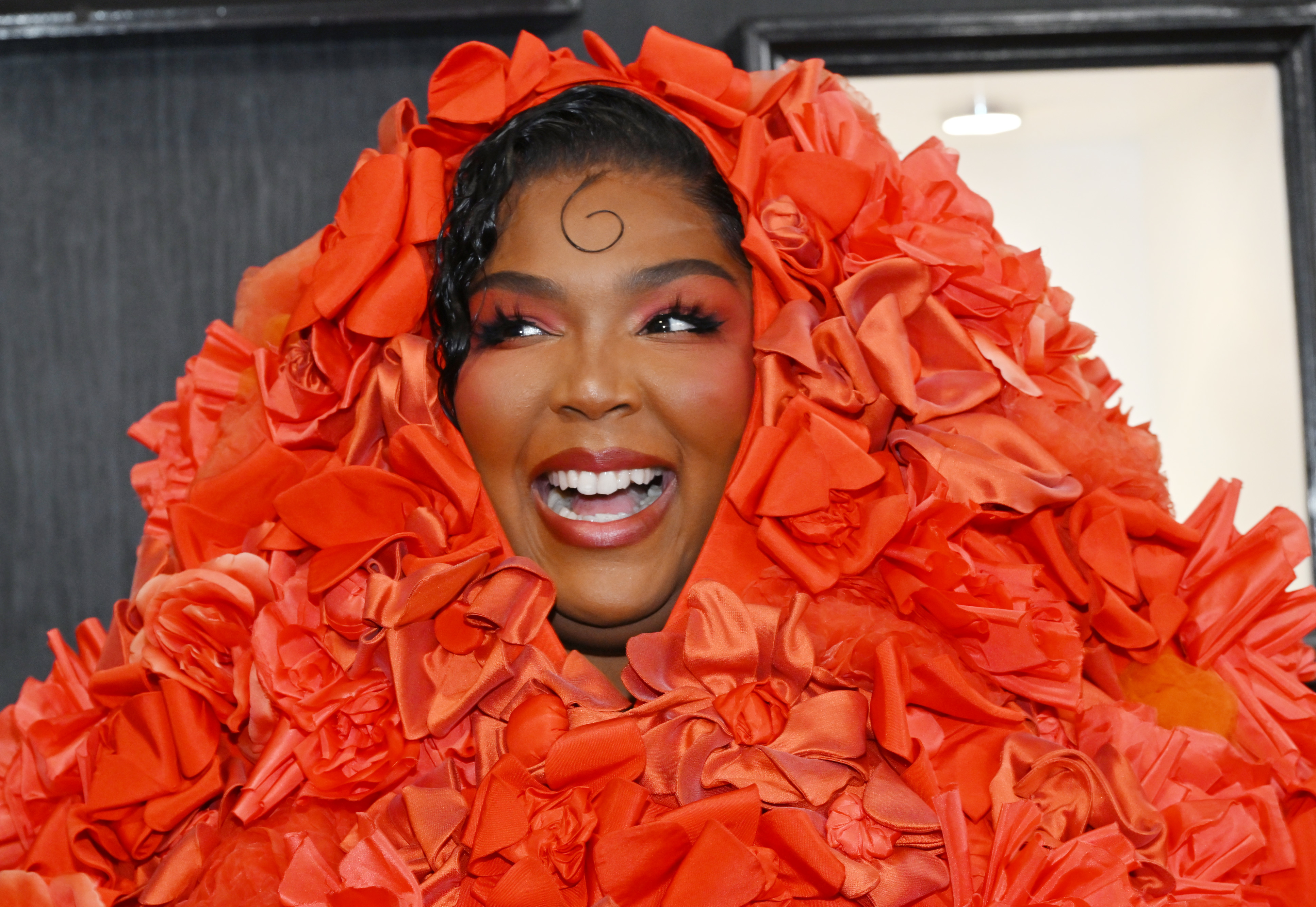 The grueling rehearsals were apparently due to Lizzo's suspicion that her dancers were drinking before her shows, and when Crystal tried to tell the star that this wasn't the case, she allegedly received a sarcastic response from Lizzo and was fired a week later.
The suit also claims that Lizzo told Arianna that she seemed "less committed" to her role, which the dancer believes was a "thinly veiled" remark about her recent weight gain. She was later fired by Lizzo, which Arianna says happened after the star had berated and castigated her during a meeting.
Noelle says that she decided to resign after seeing the way that Arianna had been treated in that meeting, which Lizzo was apparently furious about. The suit alleges: "Lizzo aggressively approached Ms. Rodriquez, cracking her knuckles, balling her fists, and exclaiming, 'You're lucky. You're so fucking lucky!' Ms. Rodriguez feared that Lizzo intended to hit her and would have done so if one of the other dancers had not intervened."
Meanwhile, Shirlene faces allegations of attempting to convert the dancers to her religion "regardless of protestations." She is also said to have shamed those who have had premarital sex, and is accused of discussing the virginity of one of the plaintiffs.
Since news of the lawsuit broke, some of Lizzo's other ex-employees have also come forward — including her former creative director, Quinn Wilson, and dancer Courtney Hollinquest.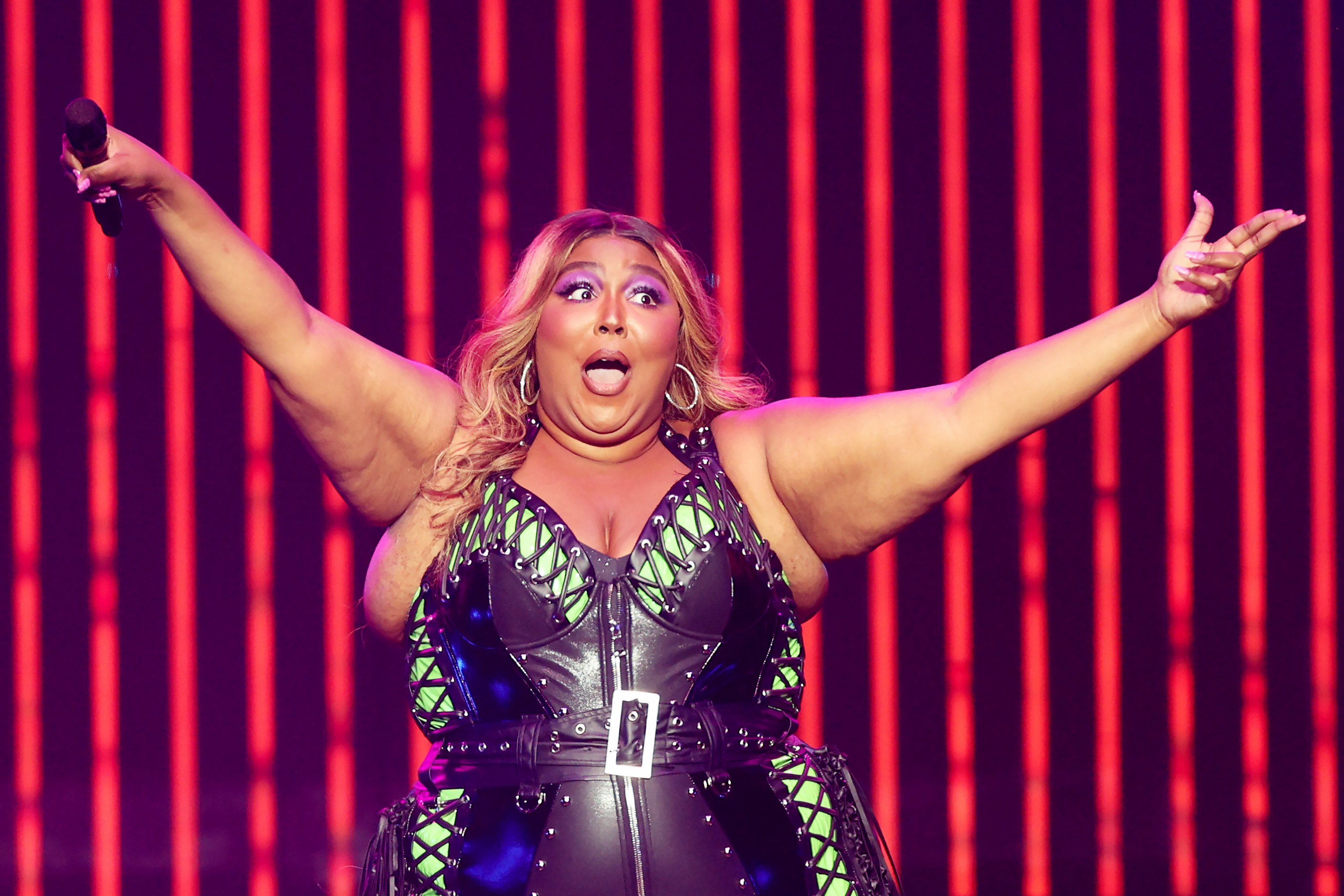 Writing on her Instagram story, Courtney said: "For clarification, I'm not apart of the lawsuit — but this was very much my experience in my time there. Big shoutout to the dancers who had the courage to bring this to light."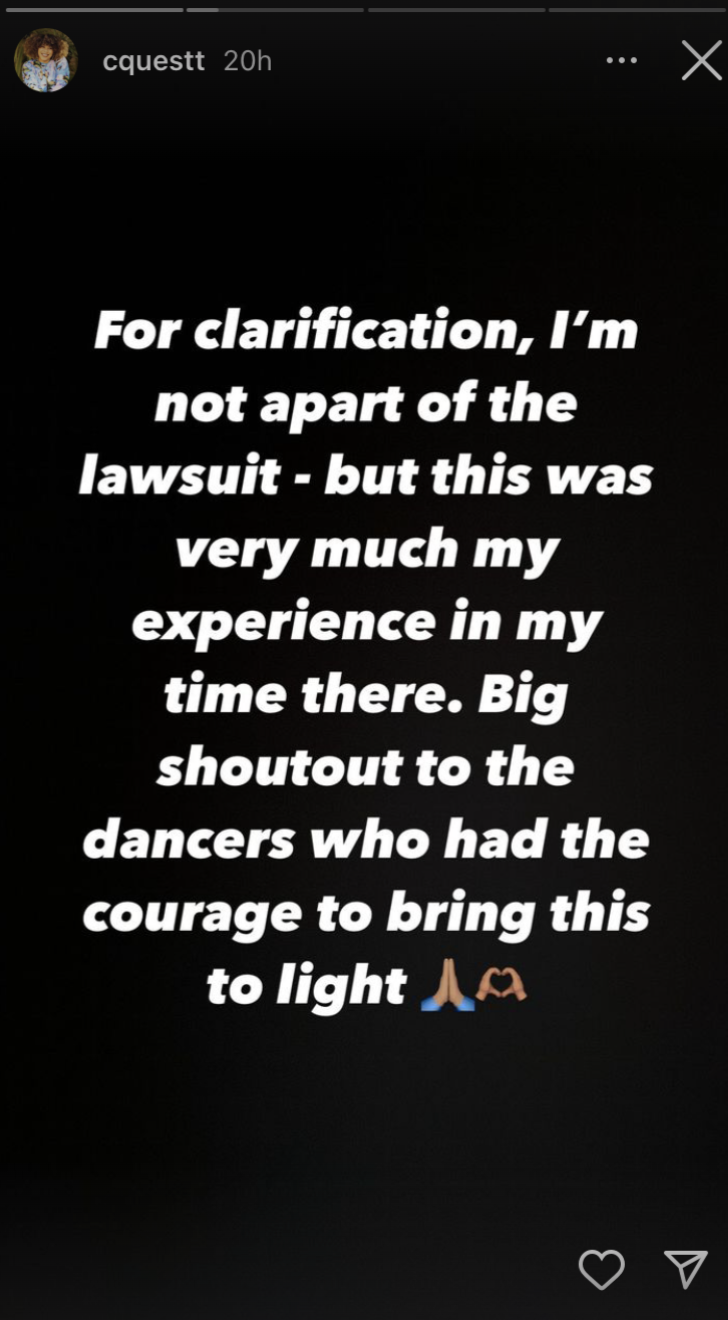 Quinn shared a screenshot of Courtney's statement to her own social media page and added: "echoing what @cquestt said i havent been apart of that world for around three years, for a reason."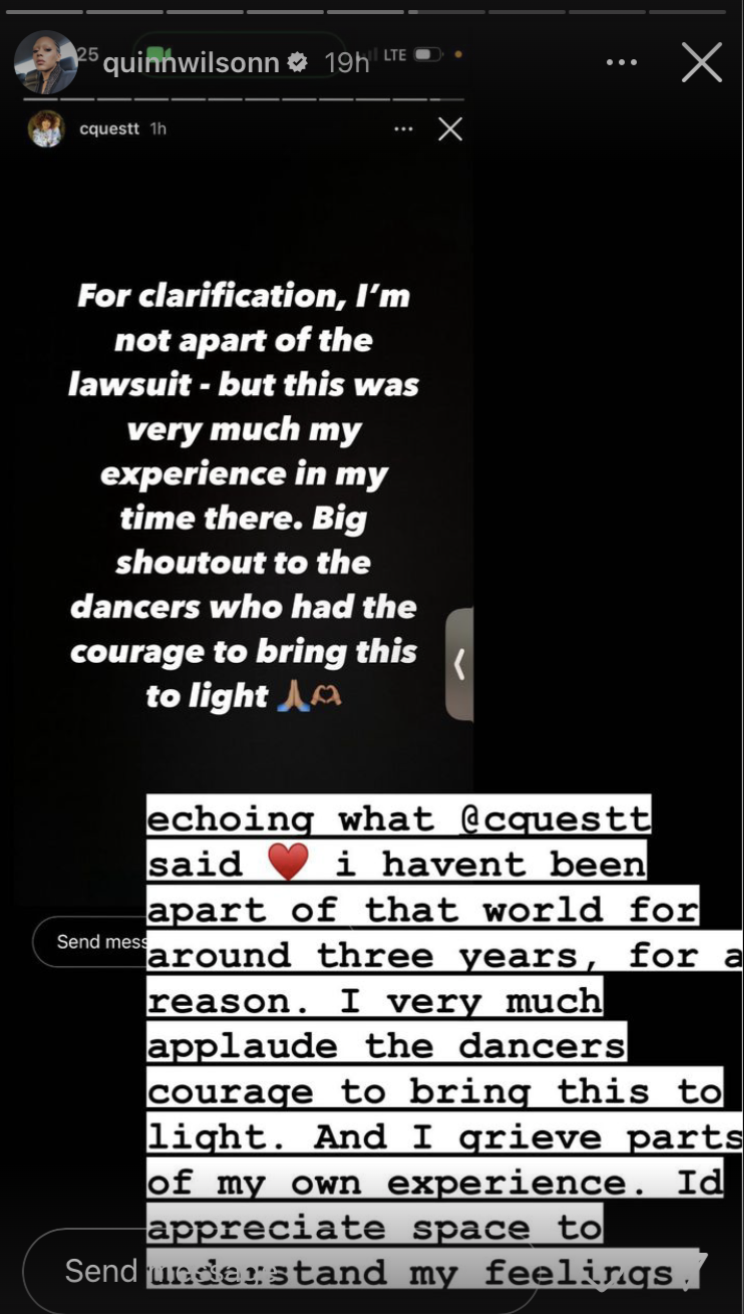 "I very much applaud the dancers courage to bring this to light," she added. "And I grieve parts of my own experience. Id appreciate space to understand my feelings."
And now, director Sophia Nahli Allison has taken to social media to share alleged details of her own experience with Lizzo after she was chosen to direct a documentary about the singer.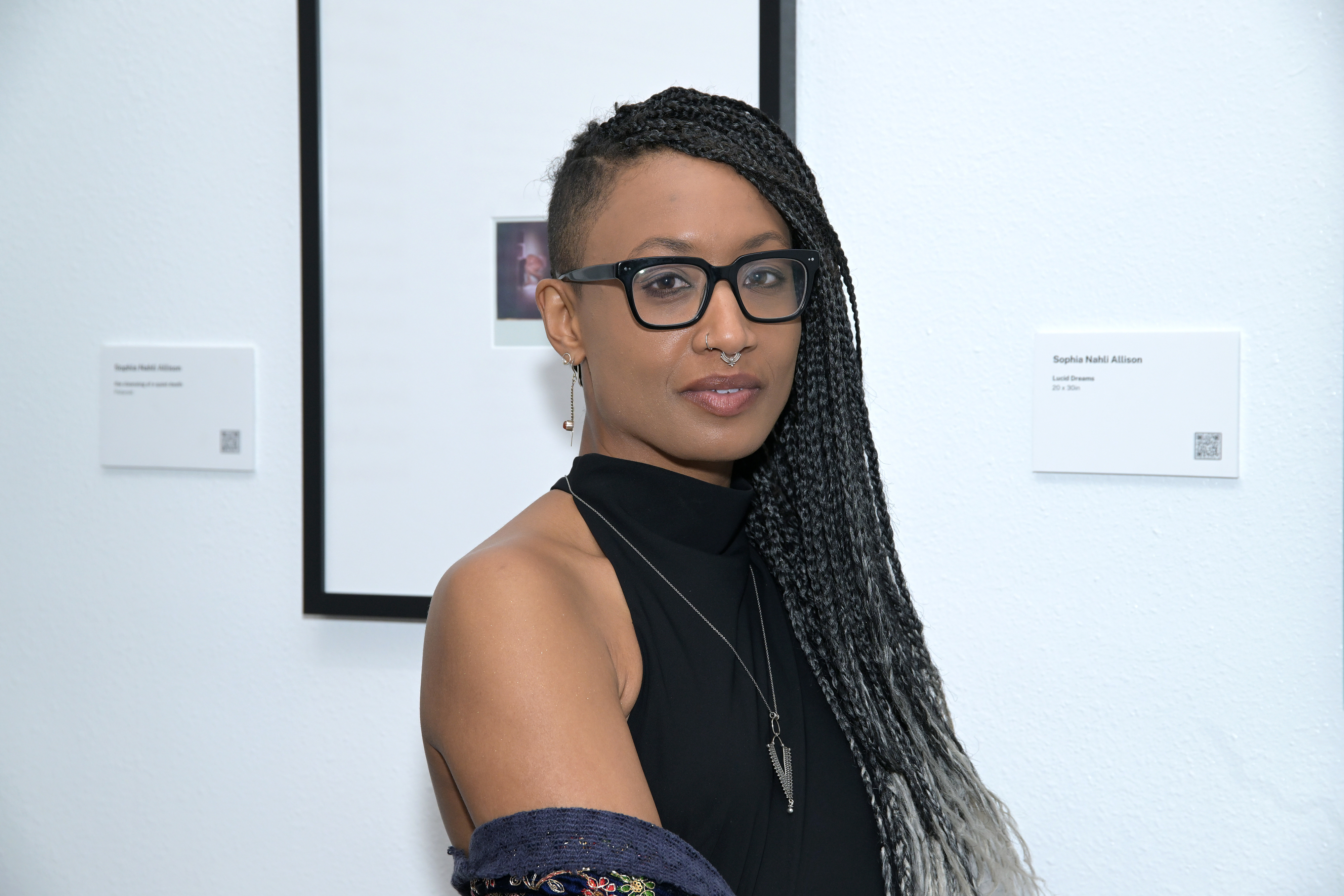 Sophia claims that the singer was so disrespectful that she ended up walking away from the project after just two weeks.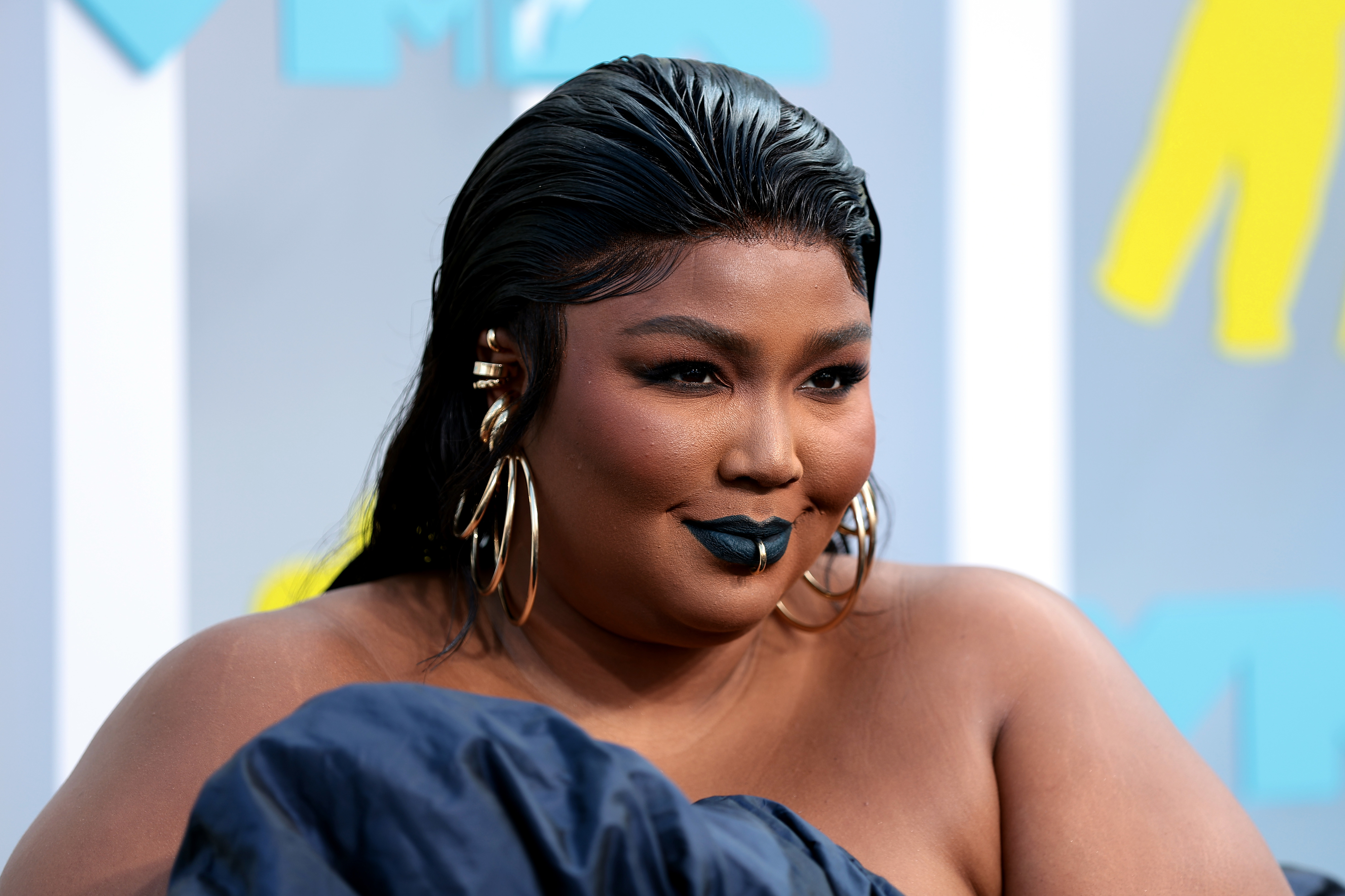 Writing on her Instagram story, Sophia said: "I usually do not comment on anything pop culture related. But, in 2019, I traveled a bit with Lizzo to be the director of her documentary. I walked away after about 2 weeks. I was treated with such disrespect by her."
"I witnessed how arrogant, self-centered, and unkind she is. I was not protected and was thrown into a shitty situation with little support," she went on. "My spirit said to run as fast as you fucking can and I'm so grateful I trusted my gut."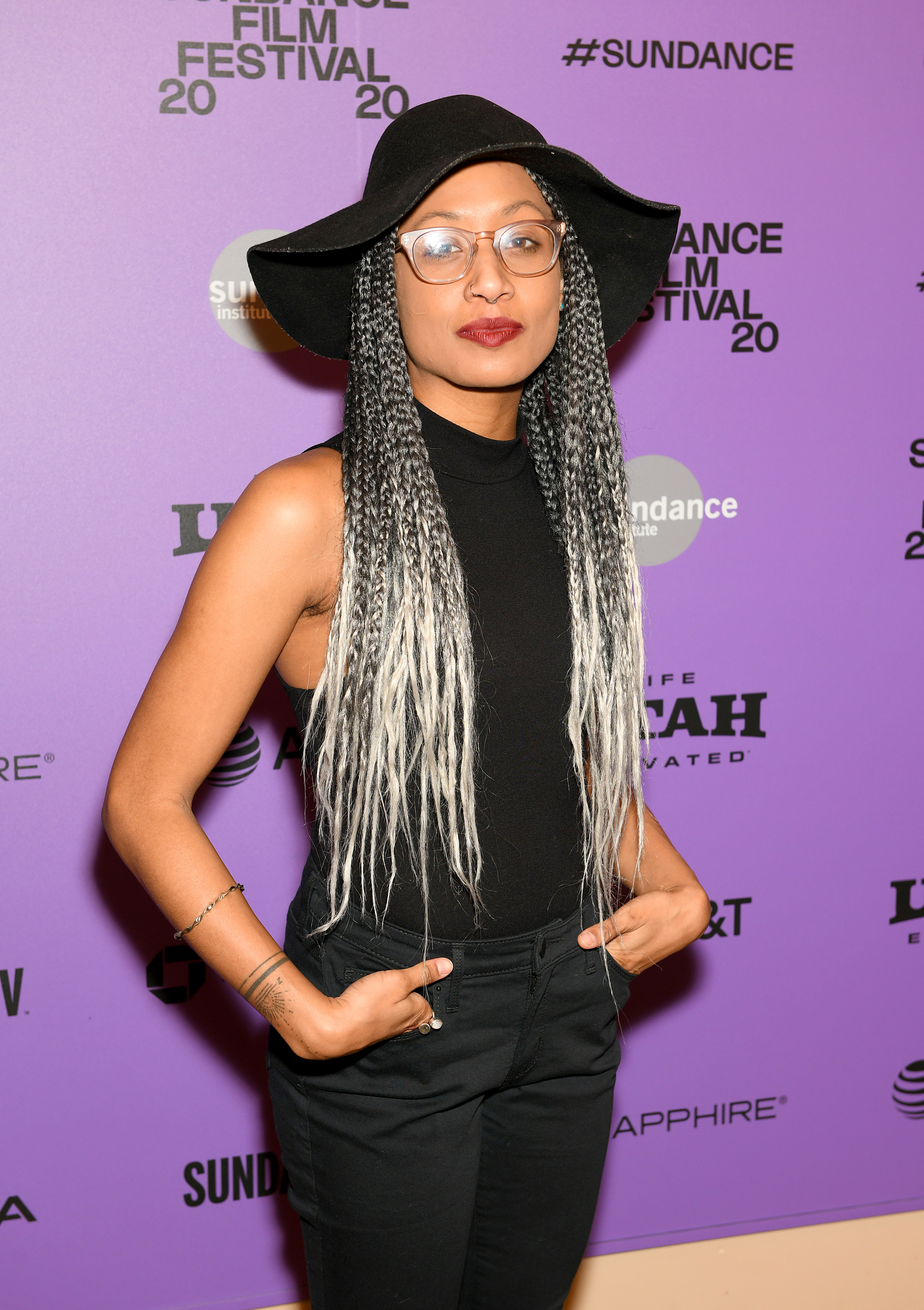 "I felt gaslit and was deeply hurt, but I've healed," Sophia added. "Reading these reports made me realize how dangerous of a situation it was. This kind of abuse of power happens far too often."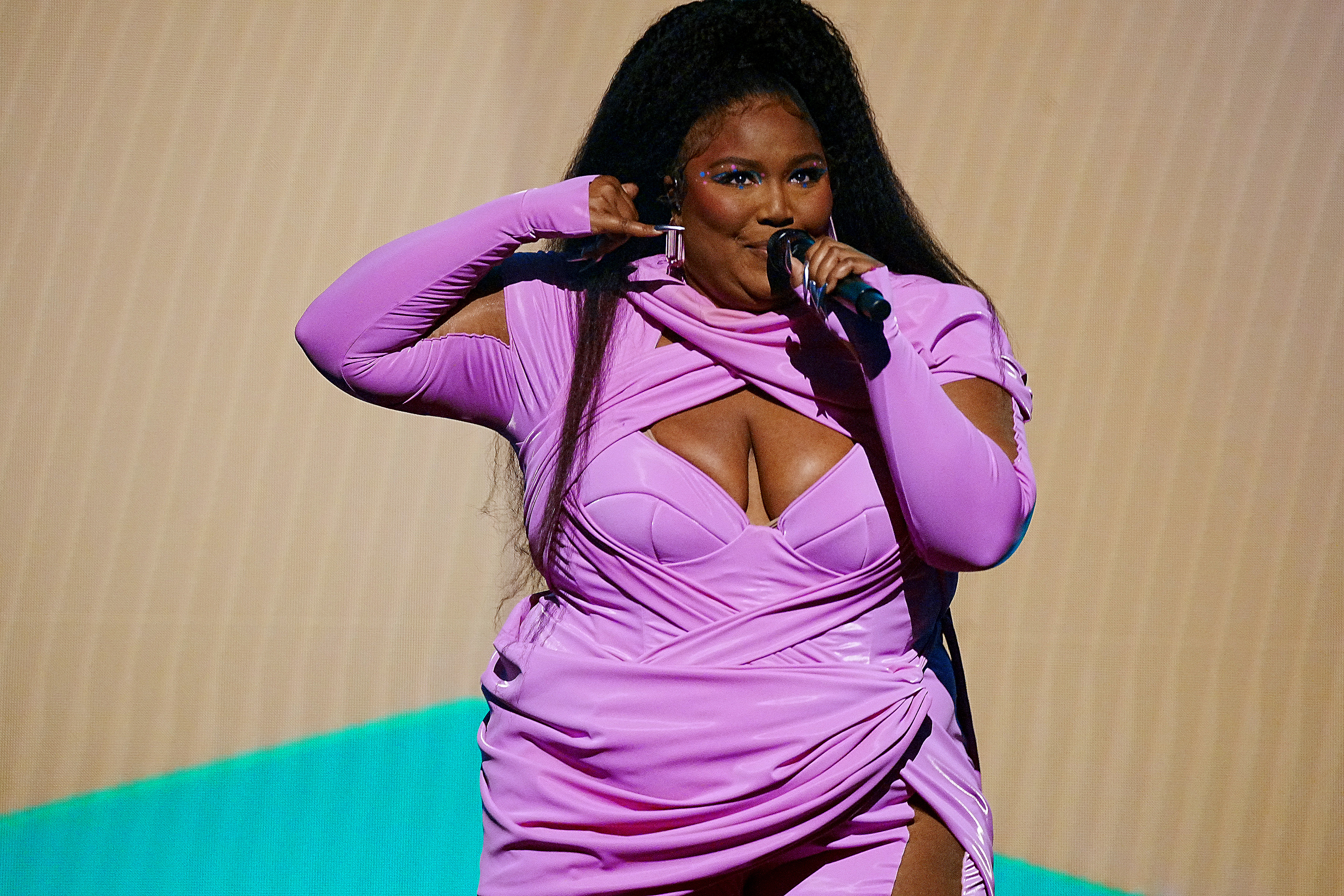 Lizzo has not publicly responded to any of the allegations, and BuzzFeed has contacted her rep for comment.