Last week, Liam Neeson appeared on The View for a segment that looked back at his acting career ahead of his 100th movie.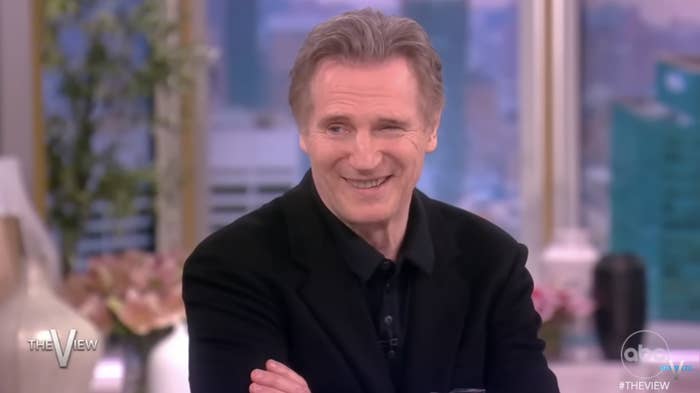 However, much of the interview was actually focused on one of the hosts' huge crushes on the 70-year-old actor — which left him visibly uncomfortable.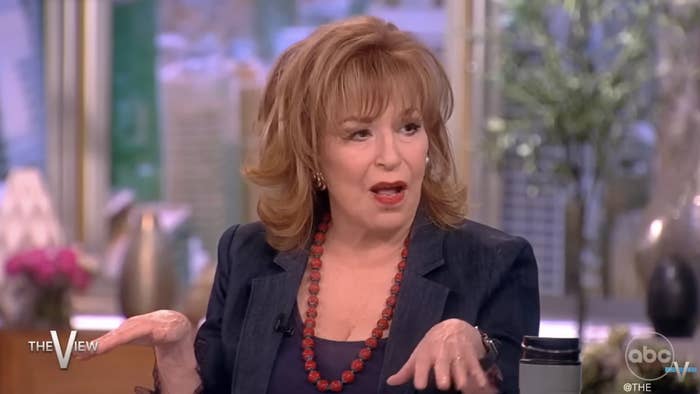 Comic Joy Behar was seated next to Liam at the desk, and within seconds of the interview starting, Whoopi Goldberg said to her: "You talk about him so much!"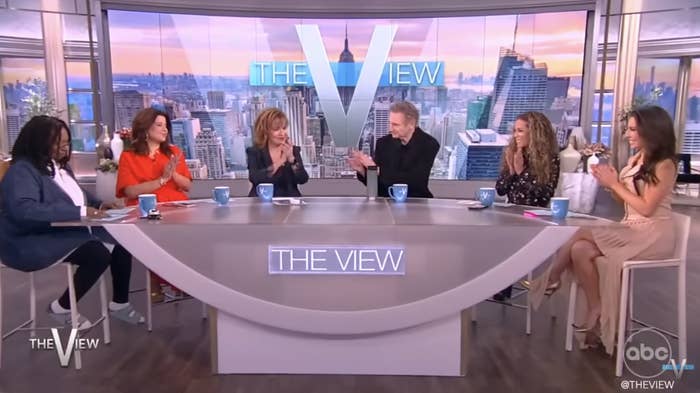 Another cohost added to Liam, "Joy wants to get 'taken' by you," referencing his 2008 film.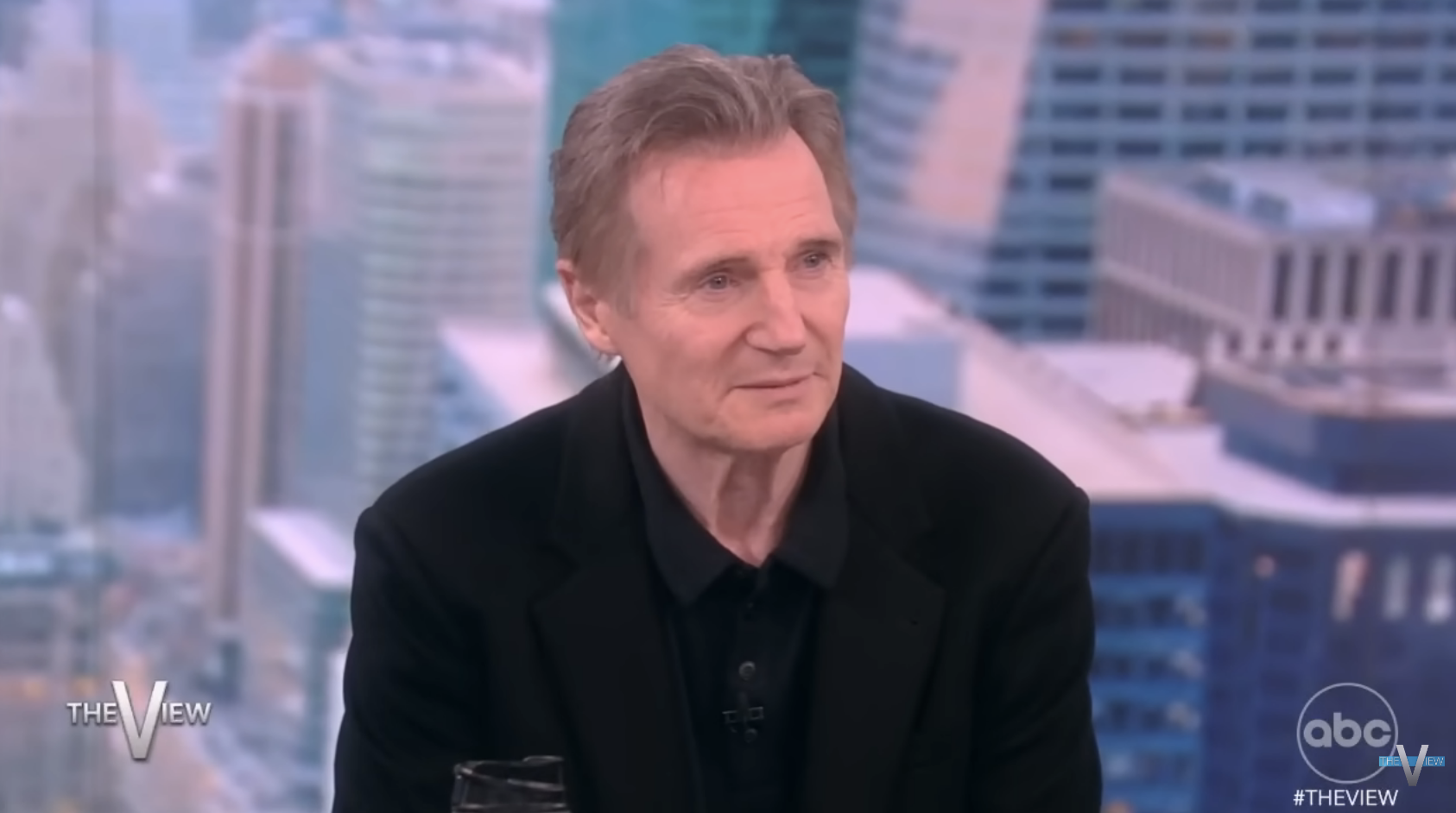 At this point, Joy quoted Taken and said, "I will find you, and I will kill you," only for an awkward silence to fall across the studio.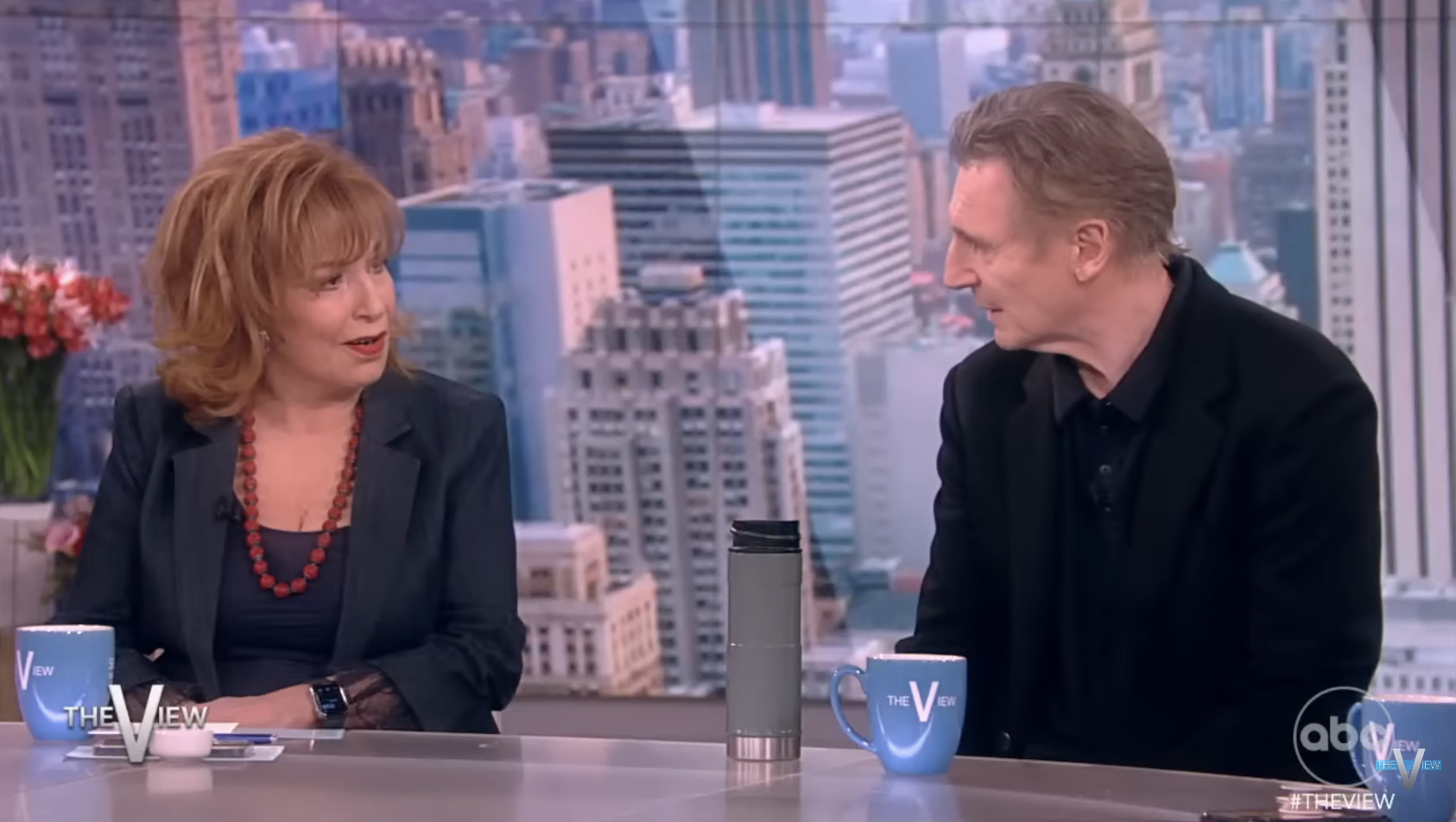 Whoopi managed to get the conversation back on track. But after only a brief discussion about Liam's latest film, Joy referenced her crush again.
Bringing out a Valentine's Day card, she said: "You know, Liam, I got this Valentine from you today. It says 'happy belated Valentine's Day, Liam x,' and I was like ooh! And I found out you gave it to all of us!"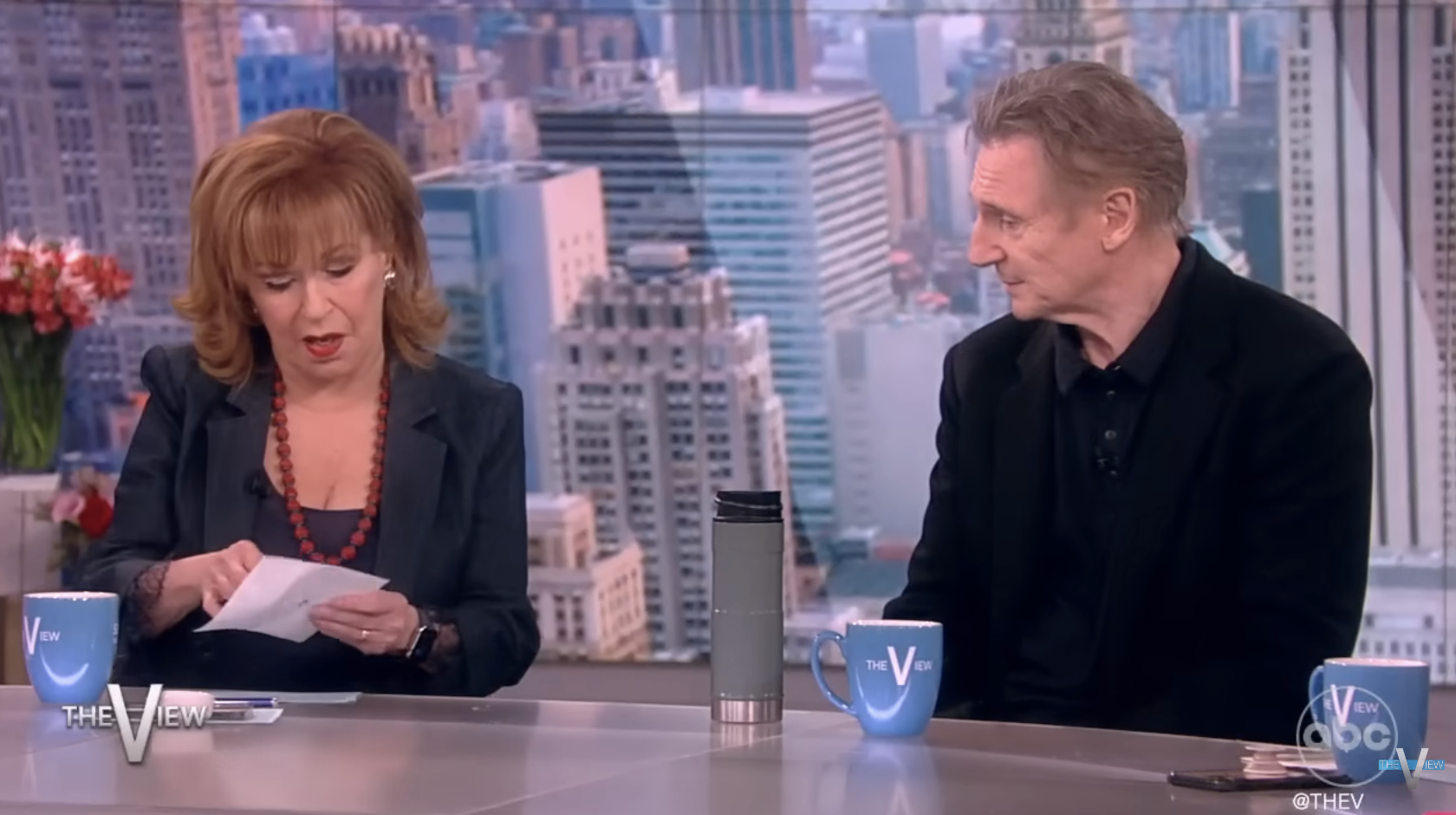 Her cohosts then began to tease Joy, with one asking for extra hearts to be drawn in their card and another saying that she'd received a "special message."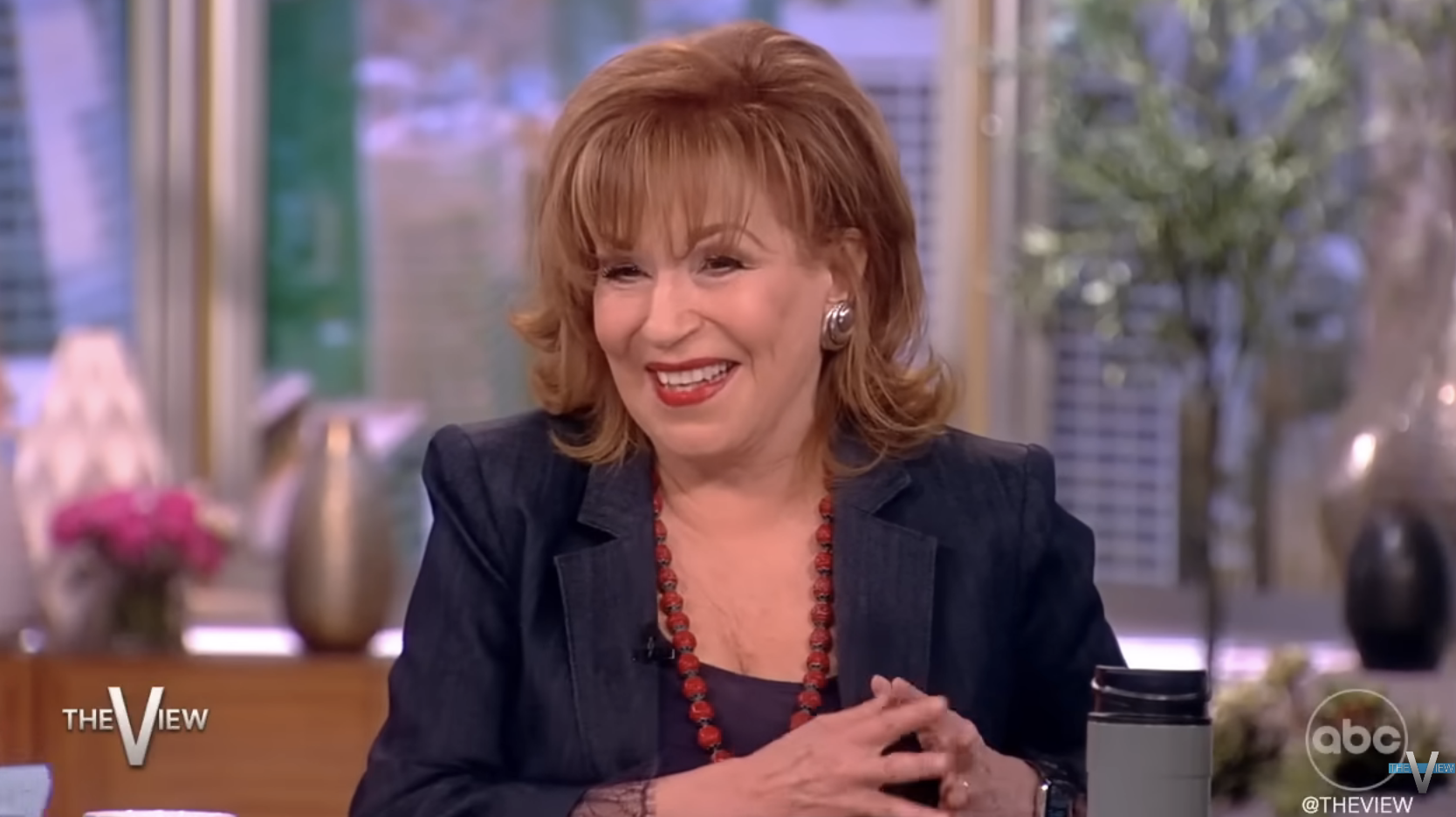 "It's no secret that Joy thinks you're the hottest and greatest ever," Sunny Hostin explained to Liam. "In case there was any doubt, we have a few times she's brought you up over the years…"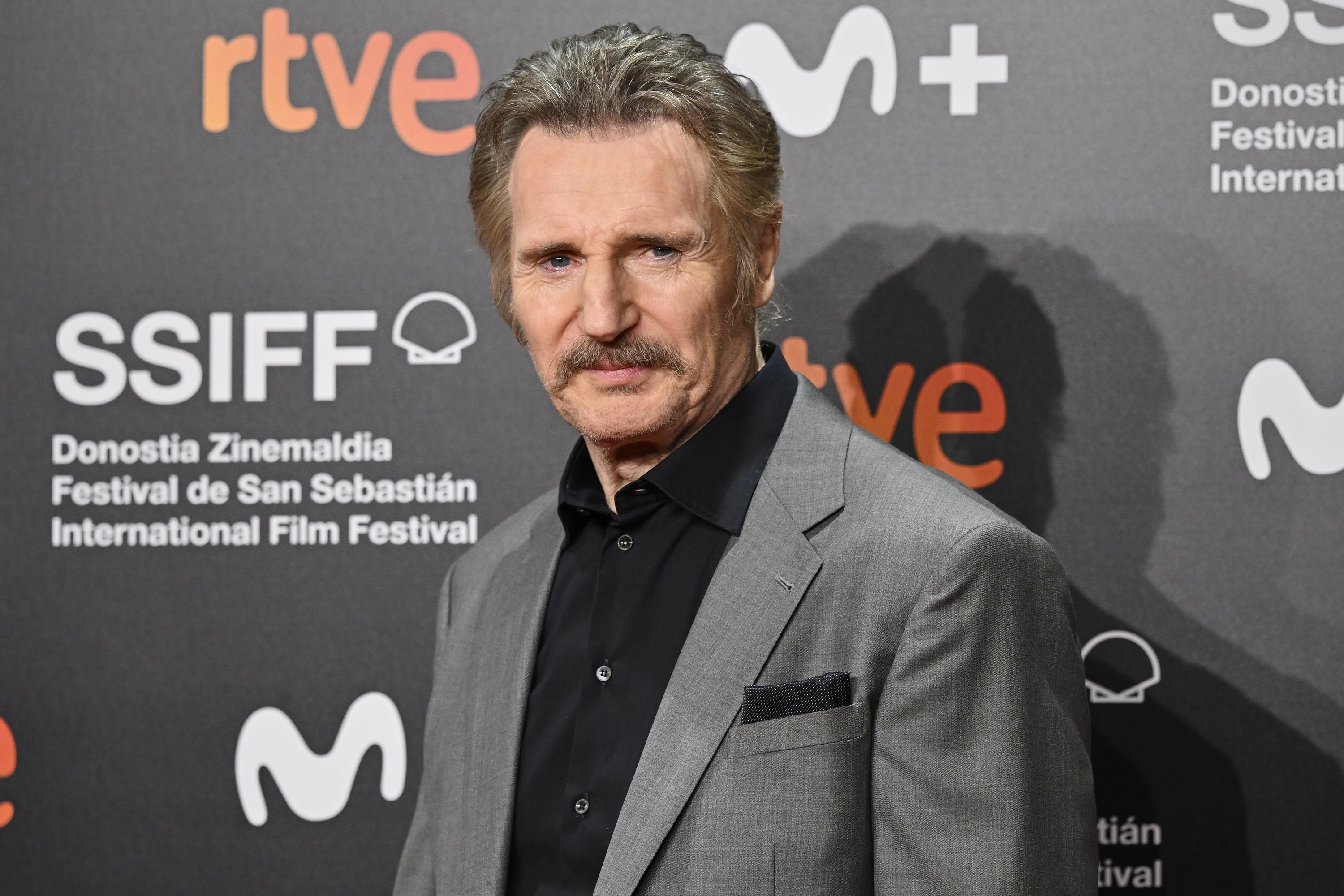 At this point, a video montage of all the times that Joy has gushed over Liam played. In two separate clips, Joy can be seen admitting that she wants to have her "ashes spread over Liam Neeson."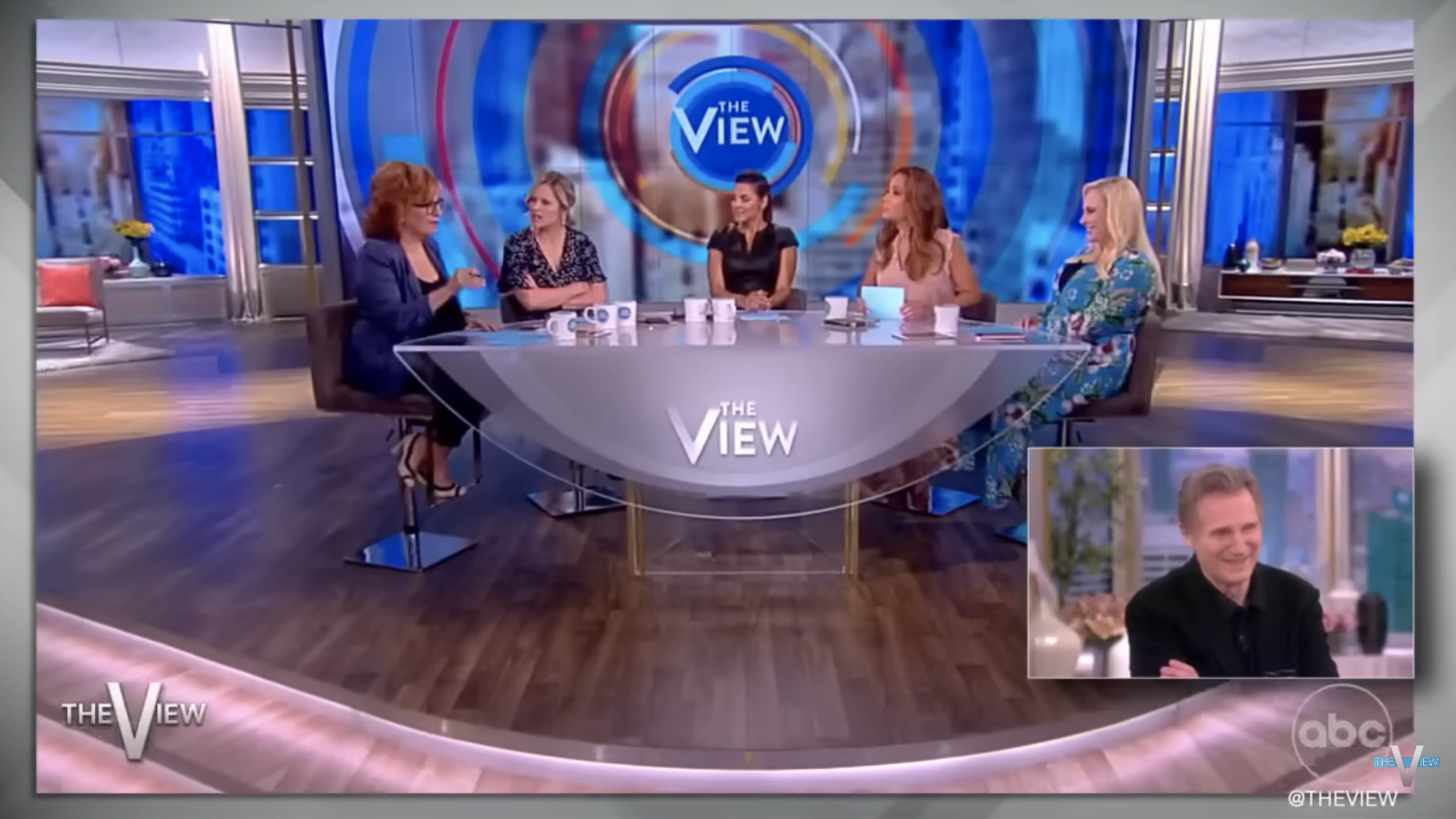 In another part of the compilation, Joy says of the actor: "Those kidnapping movies that he does get me so aroused," and she also jokes that she has space in her heart for both her husband, Steve, and Liam.
Turning to Joy, he jokingly said, "So you received the checks?", suggesting that he'd paid her to speak so highly of him.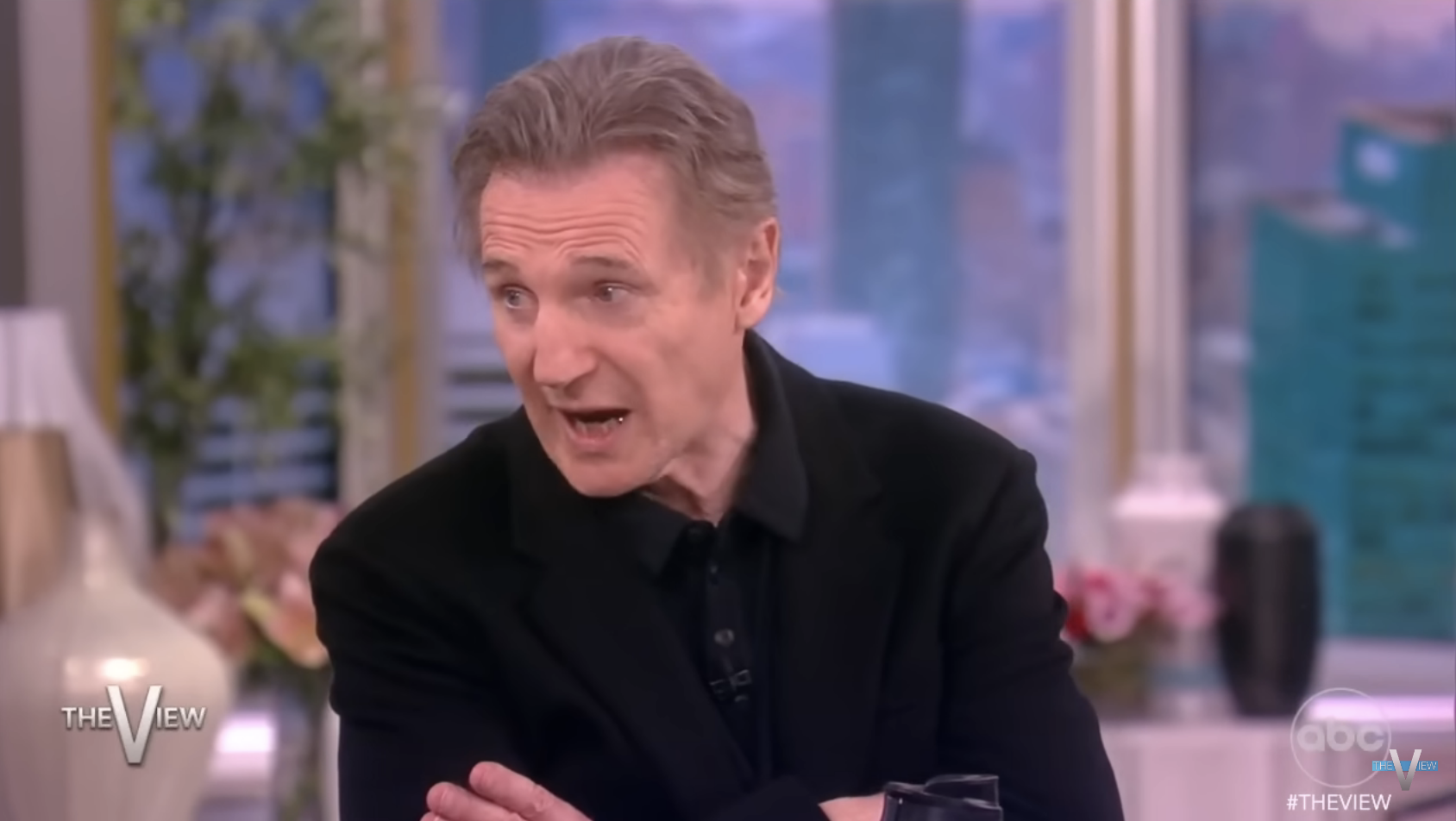 But Liam has now admitted that he was actually left less than impressed by the ambush, and he has called the whole thing "embarrassing" and "BS" during a new interview with Rolling Stone.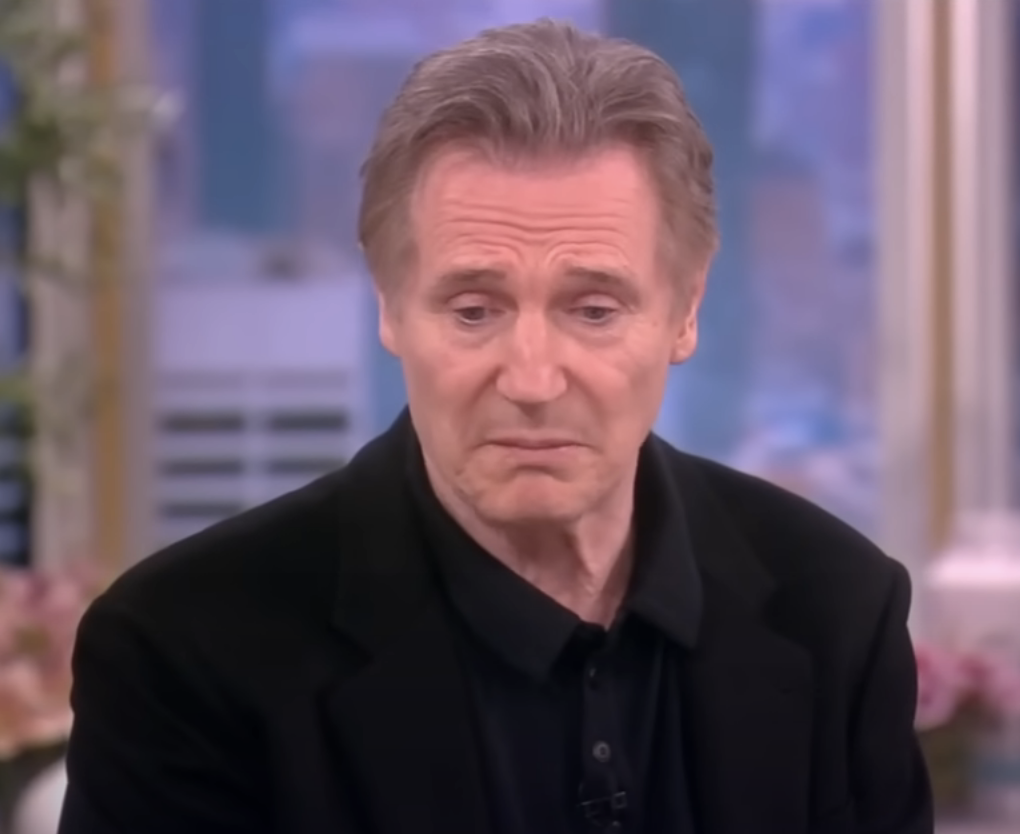 Discussing the other segments in the episode that he appeared on, Liam said: "I was in the dressing room drinking a cup of tea, turned the TV up, and I thought, oh, this will be great. They're talking about gun violence in America, and I agree that it's an American problem. I go onstage and join the ladies during the break, and I was congratulating them on this discussion."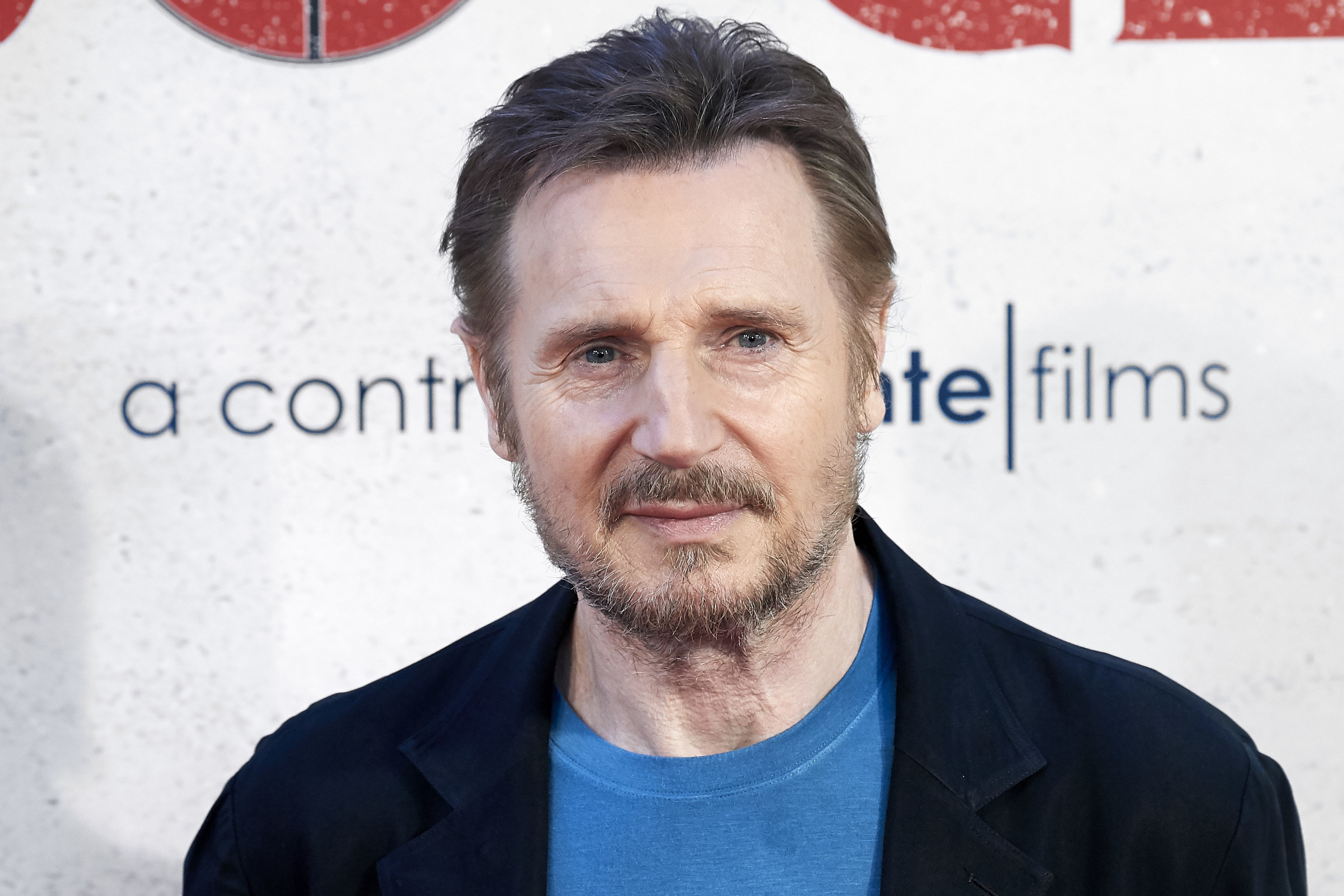 "And then our segment starts and it's just all this BS with Joy, and Liam Neeson, and having a crush," he went on. "And I've known Whoopi for years and Joy a little bit, but I just wasn't impressed."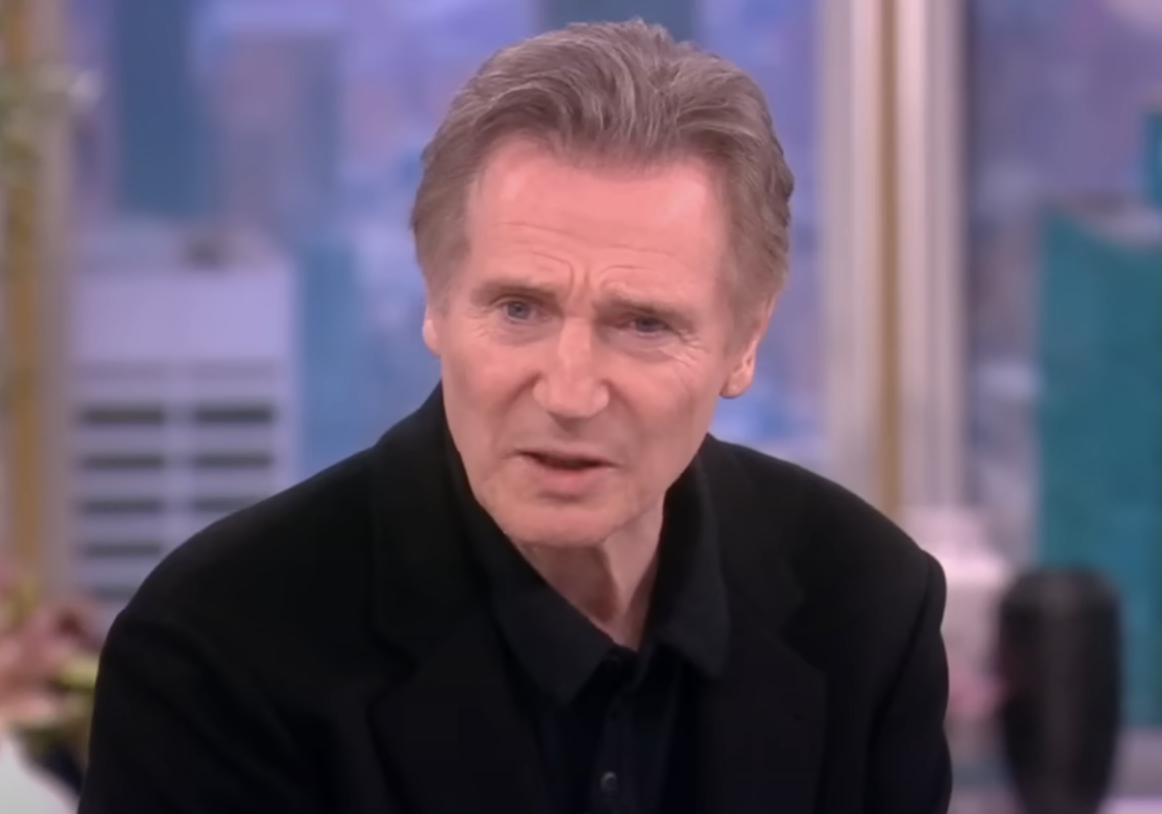 "I'm uncomfortable in those situations, you know?" Liam explained. "One of the ladies [Sunny Hostin] is a prosecutor and we had a little chat afterward and it was a good, intelligent conversation, but then the segment's all about this — oof — 13-, 14-year-old crush. It's just a bit embarrassing."
Joy has not publicly acknowledged Liam's comments.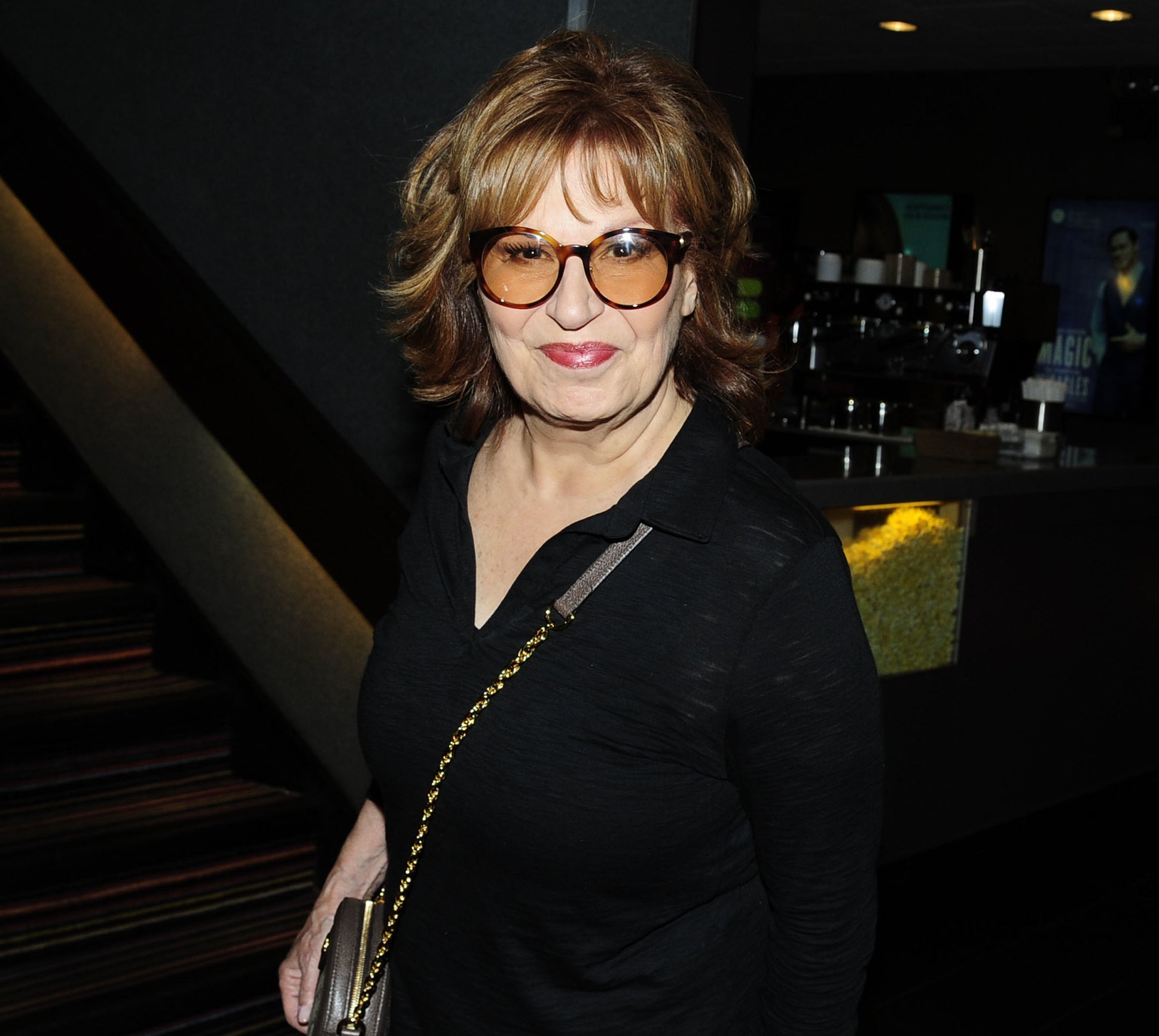 Elsewhere in his new interview, Liam revealed that his late wife, Natasha Richardson, banned him from accepting the role of James Bond back in the '90s.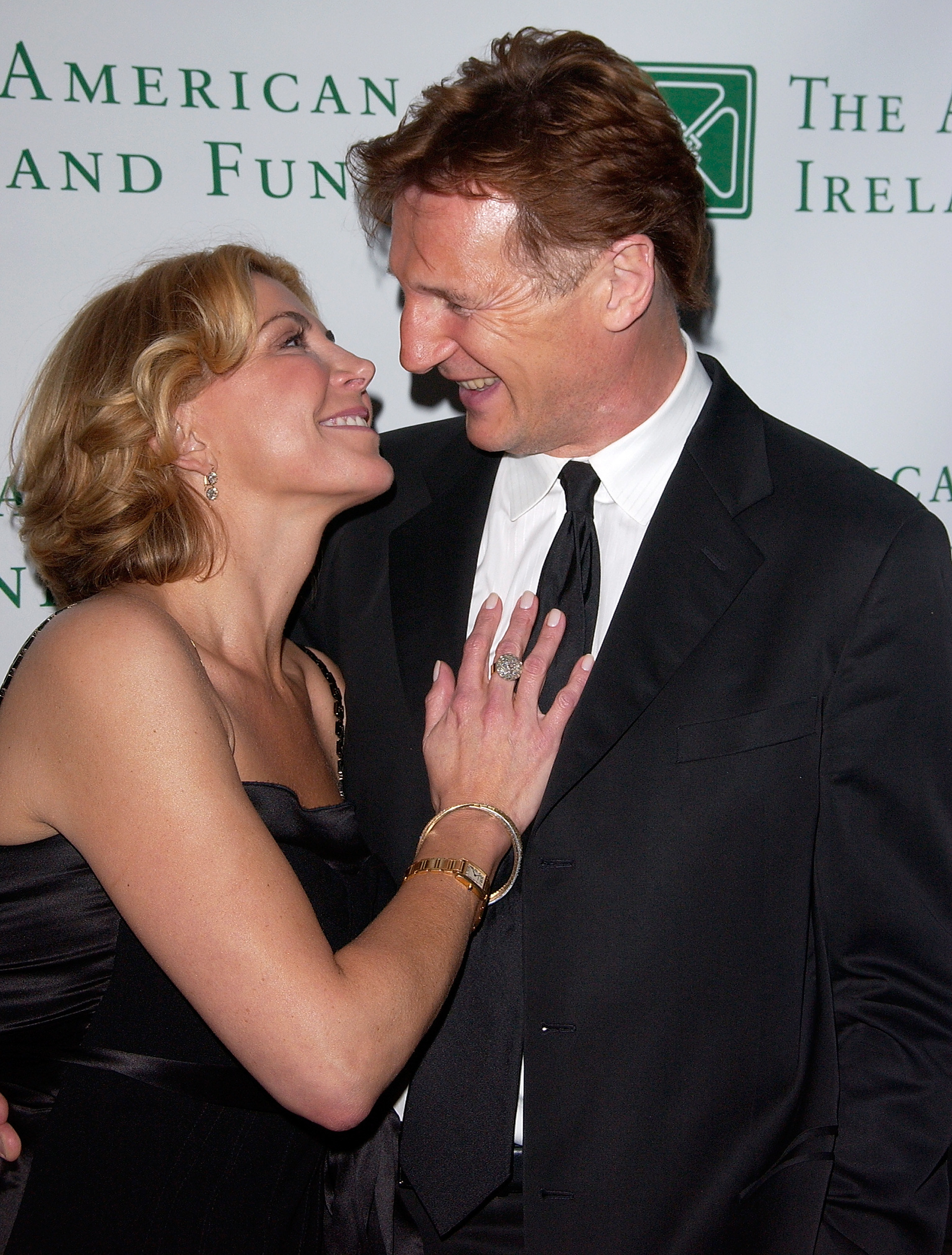 The pair got married in 1994 and share two sons, Michéal and Daniel.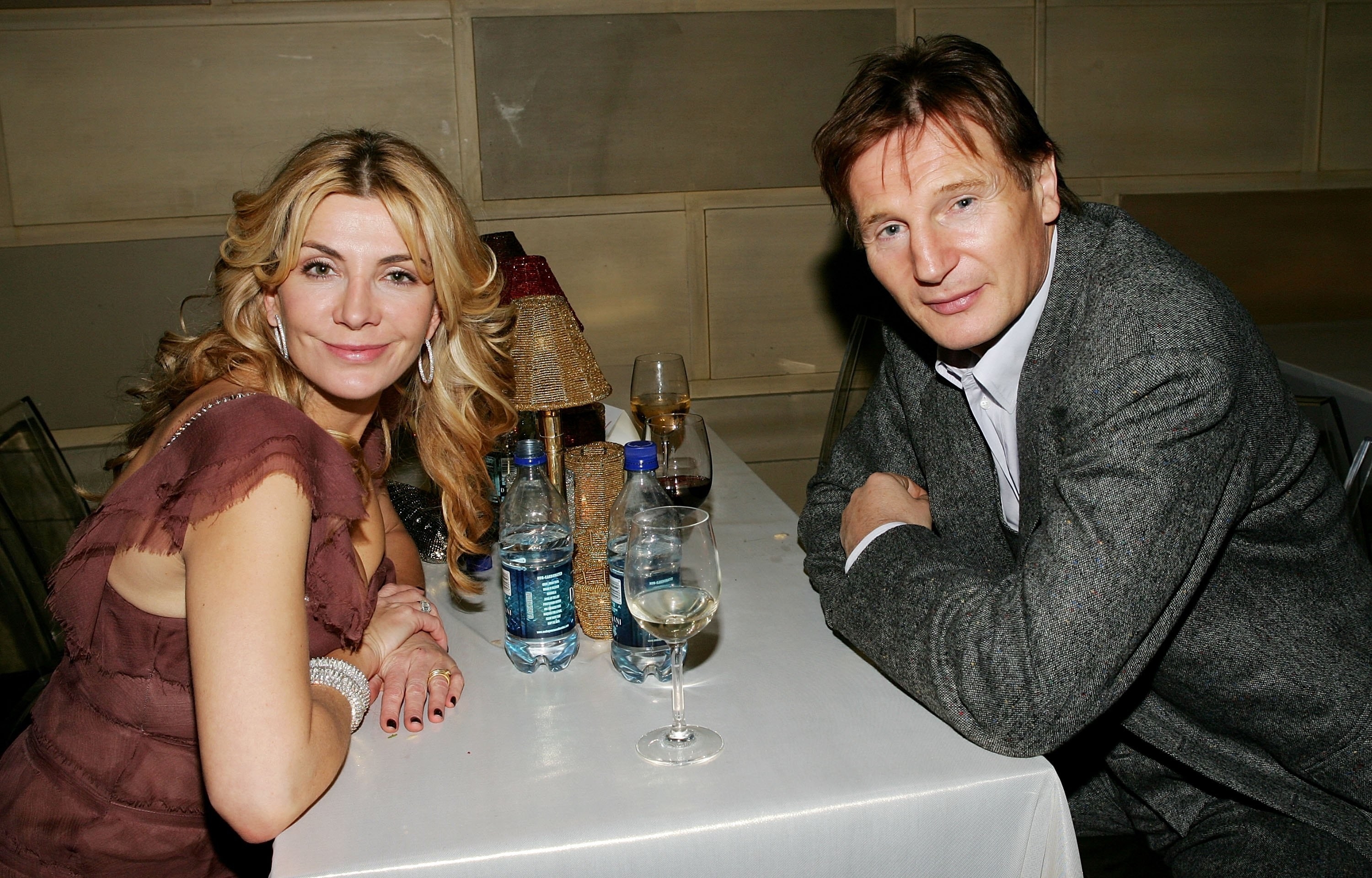 But Natasha warned Liam that she would not marry him if he played 007. "She gave me a James Bond ultimatum. And she meant it!" Liam explained. "Come on, there's all those gorgeous girls in various countries getting into bed and getting out of bed. I'm sure a lot of her decision-making was based on that!"
Natasha died tragically in 2009 after she suffered a fatal fall at a Canadian ski resort at the age of 45. Liam has remained single ever since.