Kim Kardashian and Kourtney Kardashian's latest feud was all everybody could talk about after last week's episode of The Kardashians.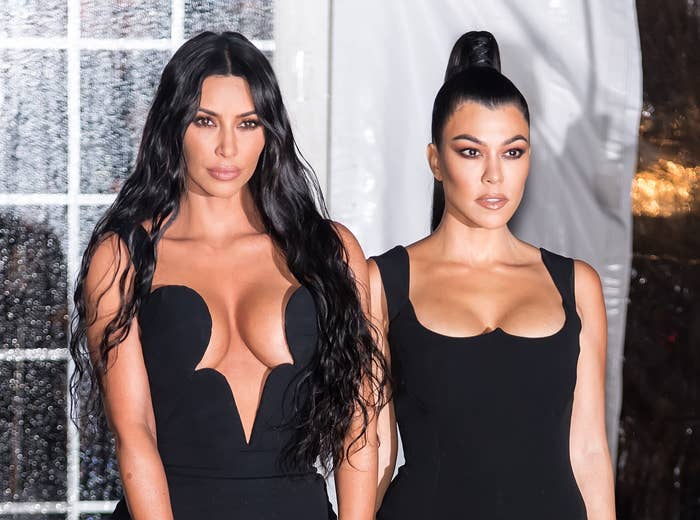 In the show, Kourtney broke down in tears as she confided in her younger sister, Kendall Jenner, that she was upset with Kim for working with Dolce & Gabbana so soon after her wedding.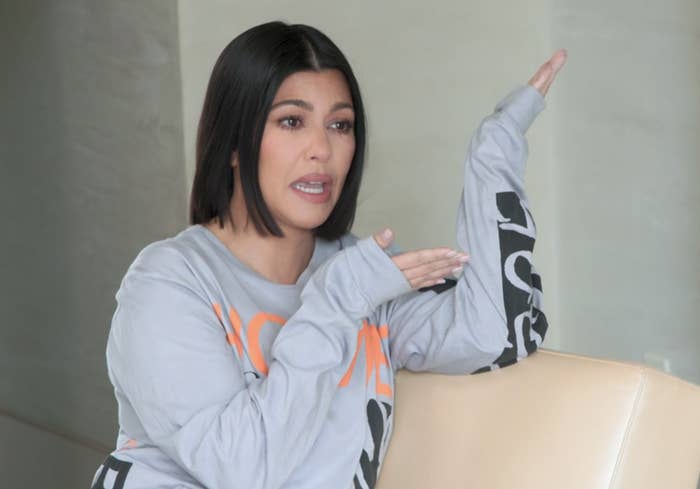 In case you missed it, Kim served as a creative director for a limited collection inspired by the brand's most iconic archival pieces from 1987 to 2007 in September. Just four months earlier, Dolce & Gabbana had opened some of those same archives to Kourtney and her guests as part of her and Travis Barker's Italian wedding.
Explaining why she felt blindsided by the whole thing, Kourtney said, "This isn't really even about business for me, it's just like, this was my wedding. While we were at our wedding, Kim was having these conversations with Dolce that I didn't know about."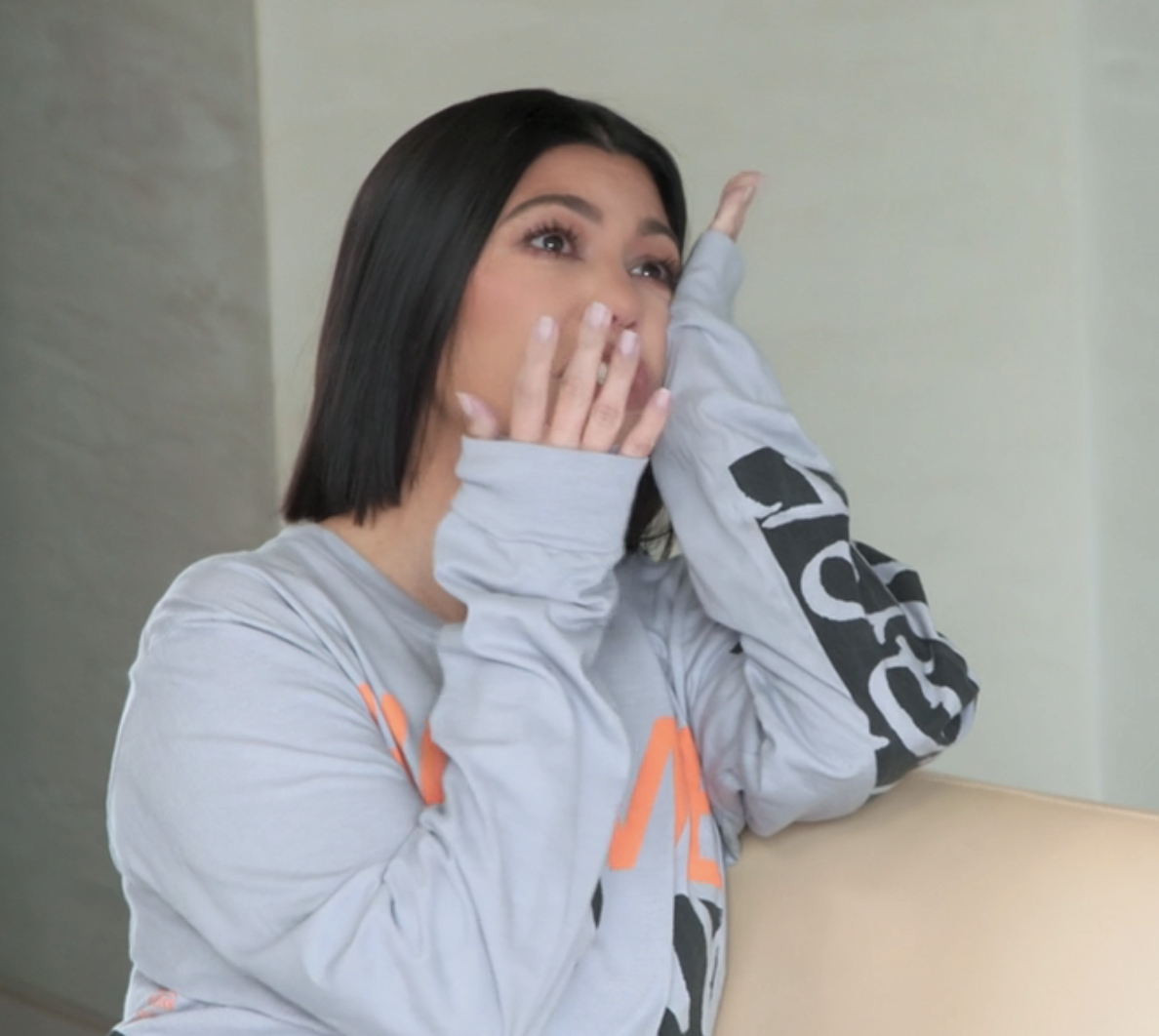 She then confirmed a longstanding theory that she and Kim weren't on good terms at her wedding. Kourtney claimed that Kim "wasn't happy" and that all of her friends told her that her sister was "spiraling."
"I think she sees everything that I had there and takes it for her own and she doesn't even see it, she sees the dollar signs," she added. "But to me, I see it and I see, like, 'Oh, you were there, you weren't happy.'"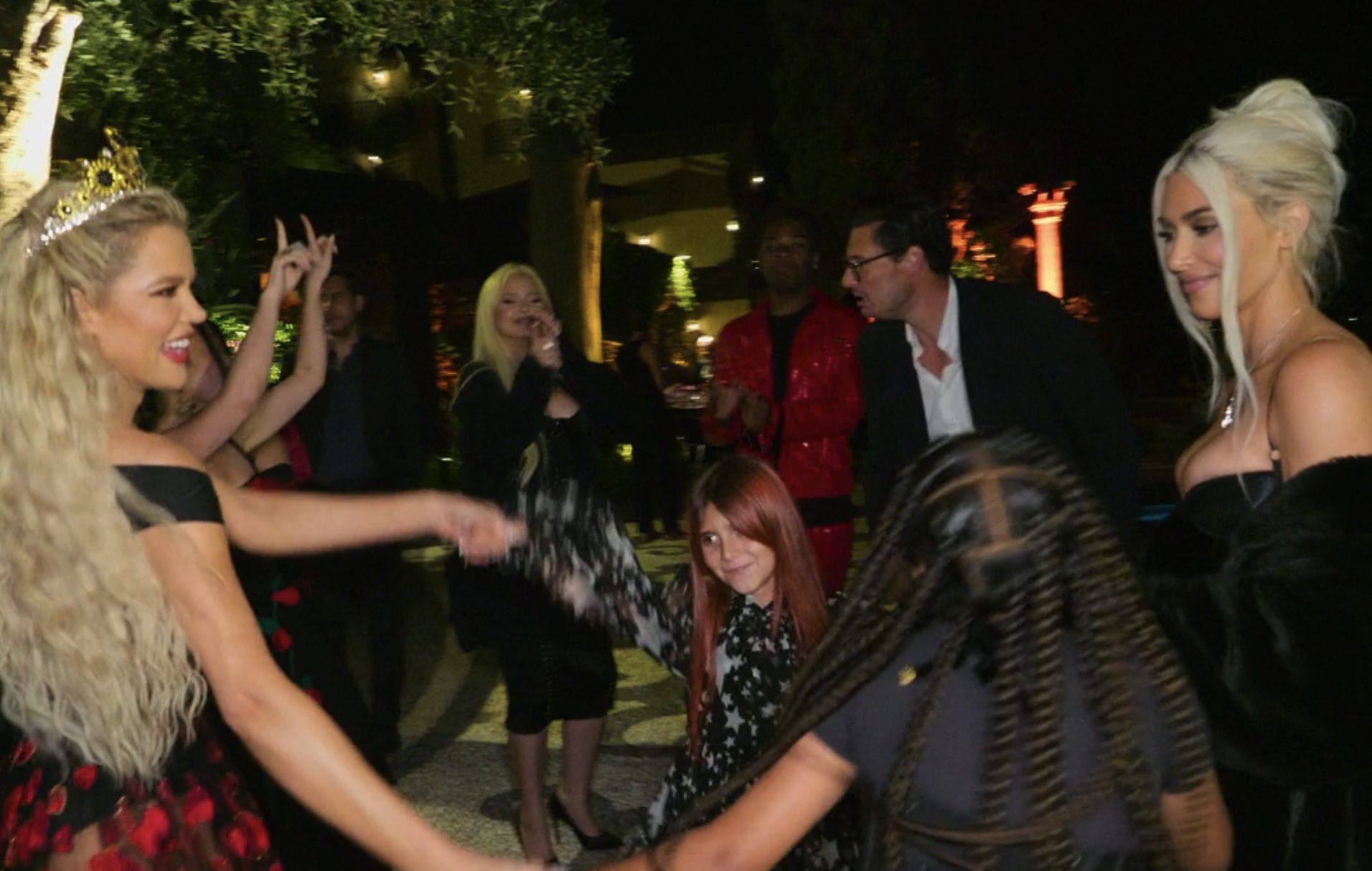 The moment Kim found out that Kourtney wasn't happy with her was also caught on camera, with Khloé Kardashian informing her when she and their mom, Kris Jenner, flew to Milan to support Kim's show. Despite previously insisting that she anticipated her sister would be mad, Kim said that this was the first she'd heard of it.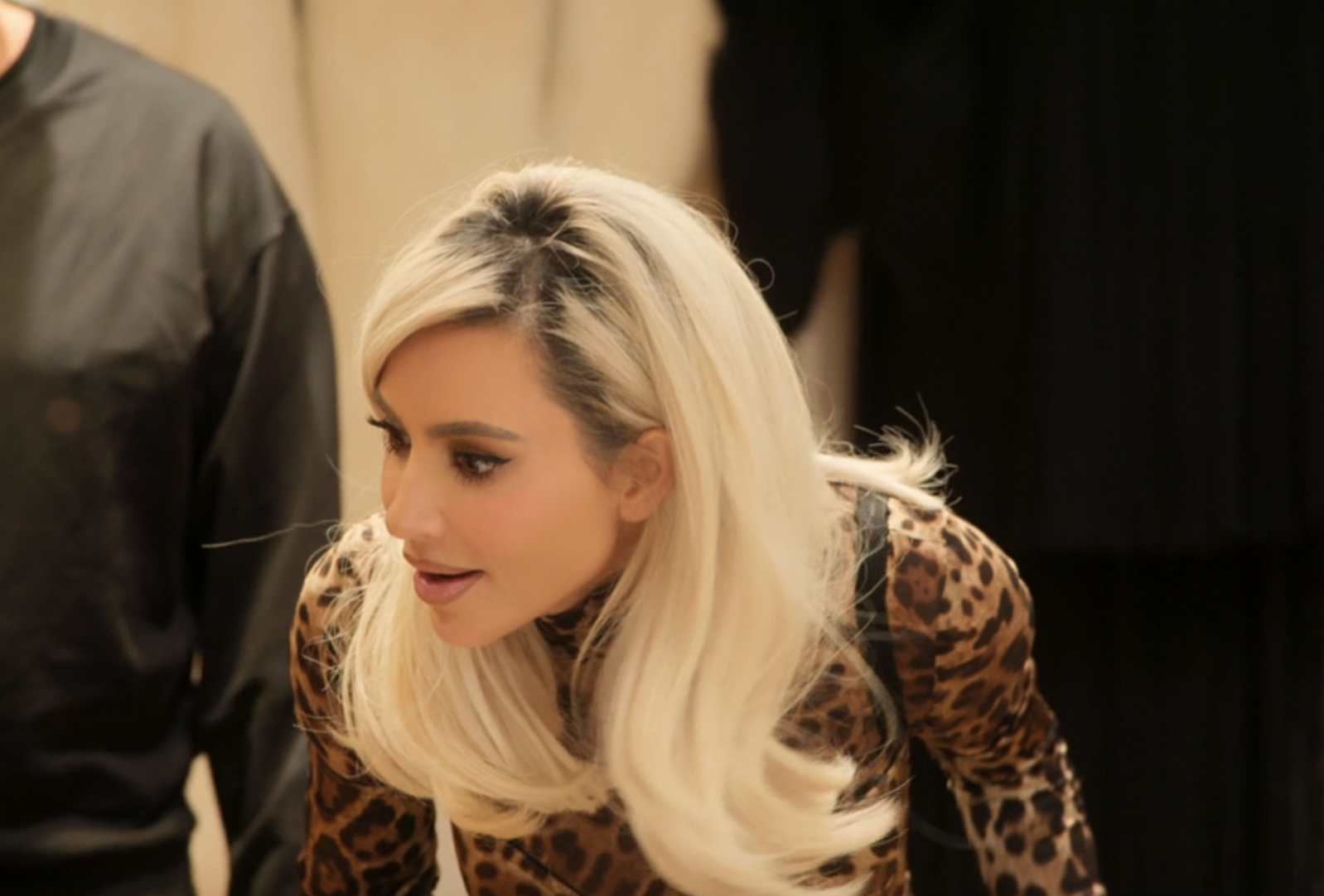 "I couldn't have been more mindful; I said don't do the Madonna collection, don't do the lace collection, don't do anything that Kourtney wore to her wedding out of respect for Kourtney," she said in a confessional. "She doesn't know that I have the email string begging them to push it a year."
The episode ended with Kim toasting her and Dolce & Gabbana's collaboration with the designers, Khloe, Kris, and Kris's partner, Corey Gamble. She said, "Here's to Kim and Dolce & Gabbana," before shadily adding, "And Kourtney."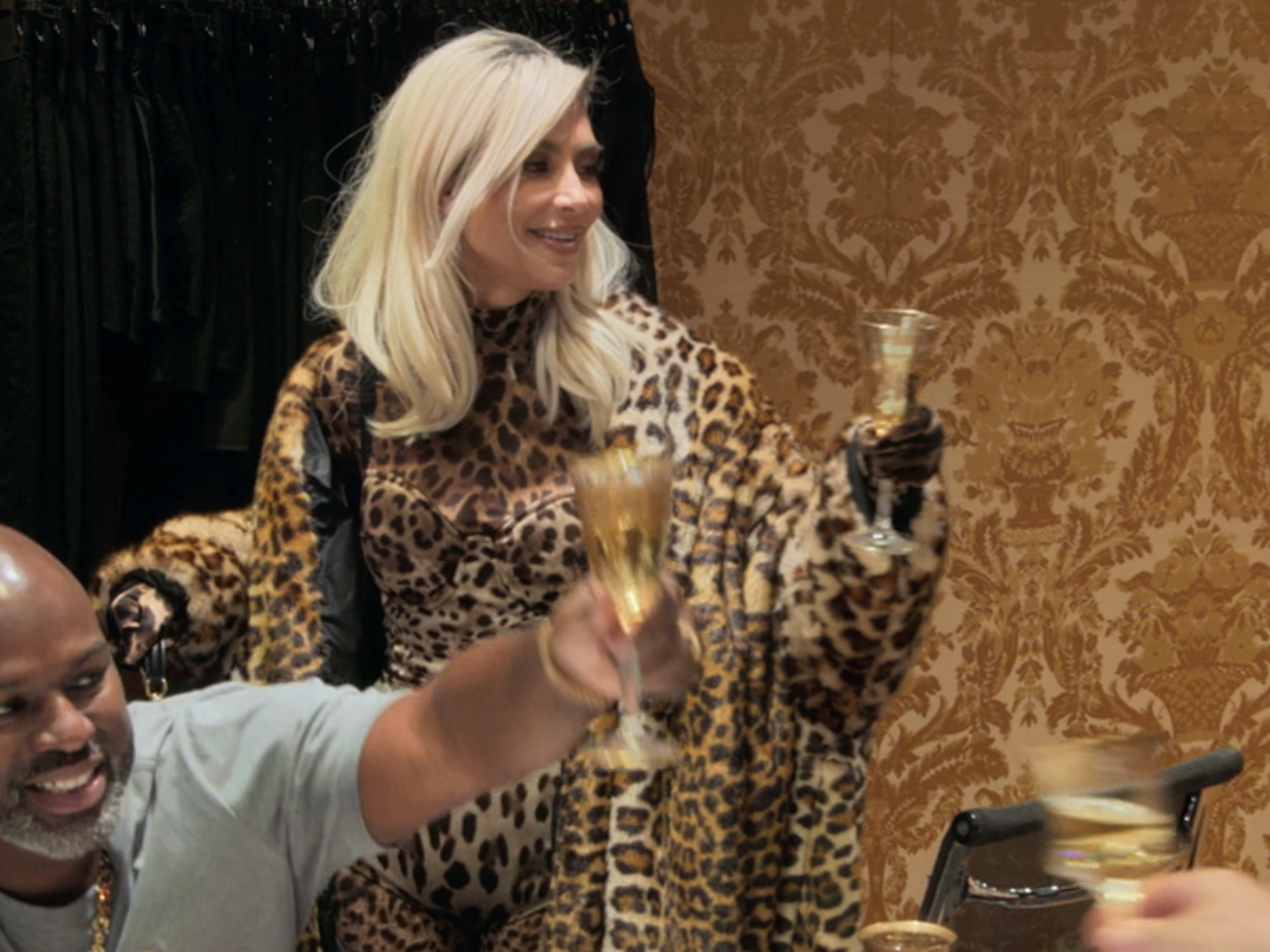 Kim was then shown side-eyeing Khloé in what initially appeared to be a knowing jab at Kourtney between the two sisters.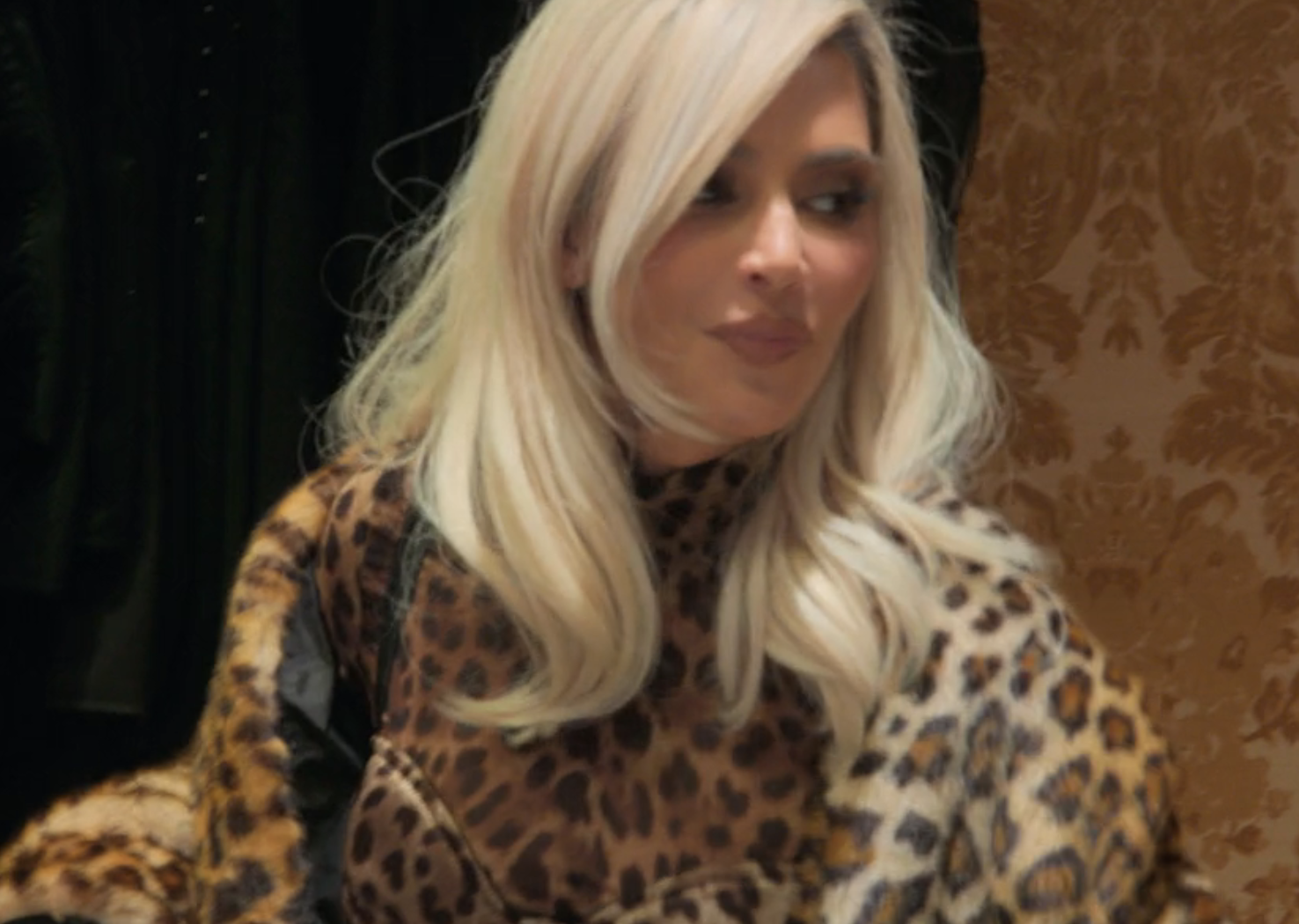 However, an eagle-eyed TikToker has now pointed out that there may have been another reason that Kim issued the stern look in Khloé's direction amid the toast.
User @andie.00 shared a video where she theorized that Kim had actually noticed that her 9-year-old daughter, North, was attempting to steal a sip of what was presumably champagne from Khloé's glass.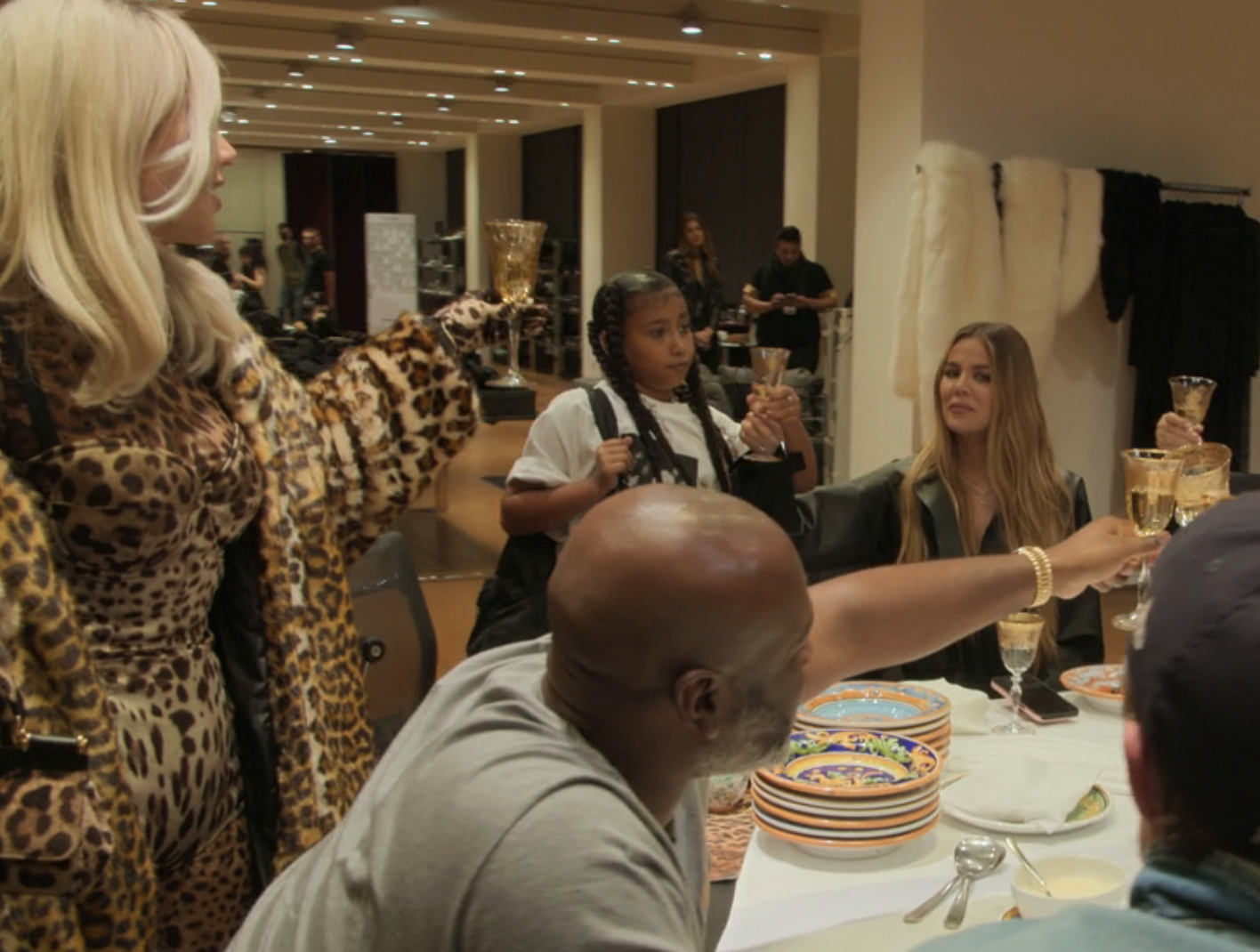 "Kim's side eye could of been for North," she captioned the post, going on to explain in the video: "I know they edited this so that way it looks like they're taking a dig at Kourtney, but all I saw was North taking a little sippy sip off of Khloé's drink and I don't think she was drinking water."
"You see Khloé looking at the cameras hoping they didn't catch it," she added, before playing the clip back and narrating what is going on.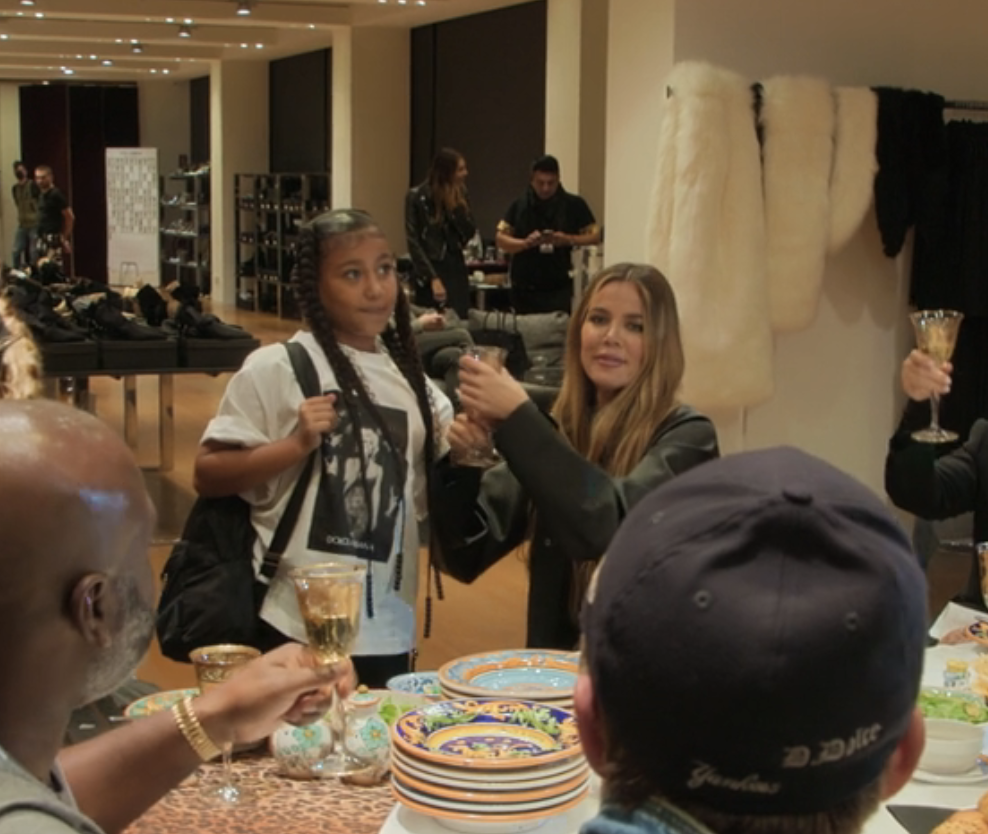 It is true that after the toast, North reaches for Khloé's glass and pulls it toward her mouth. The camera cuts before viewers can see if she actually manages to take a sip, but Khloé audibly gasps as she notices what is going on and appears to pull the glass away from North's open mouth just in time.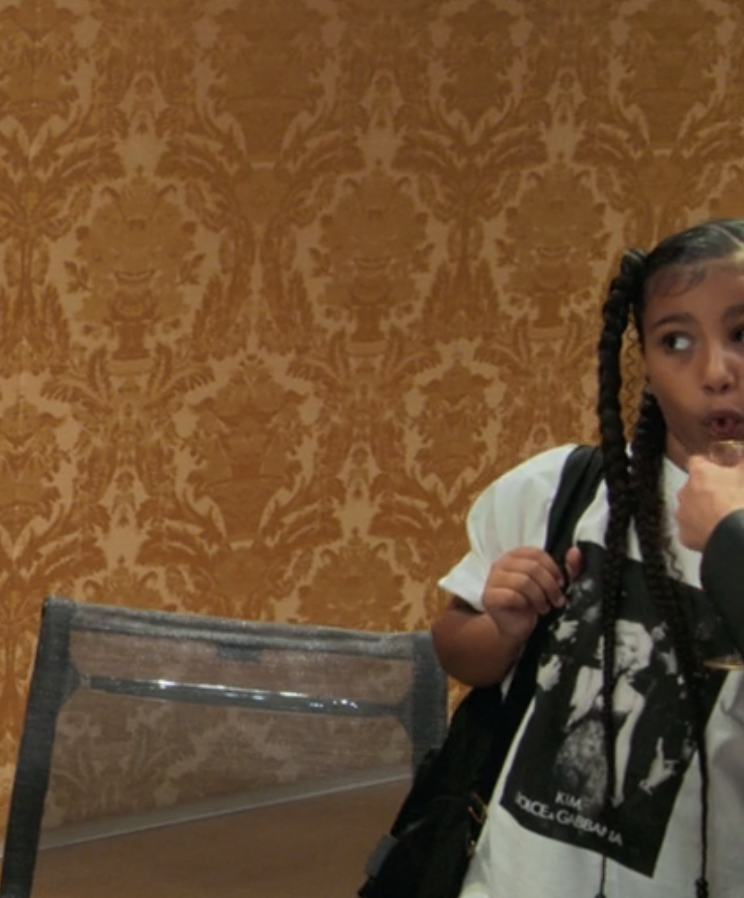 And this new information has left fans convinced that Kim's subsequent shady look in that direction was actually her "mama look."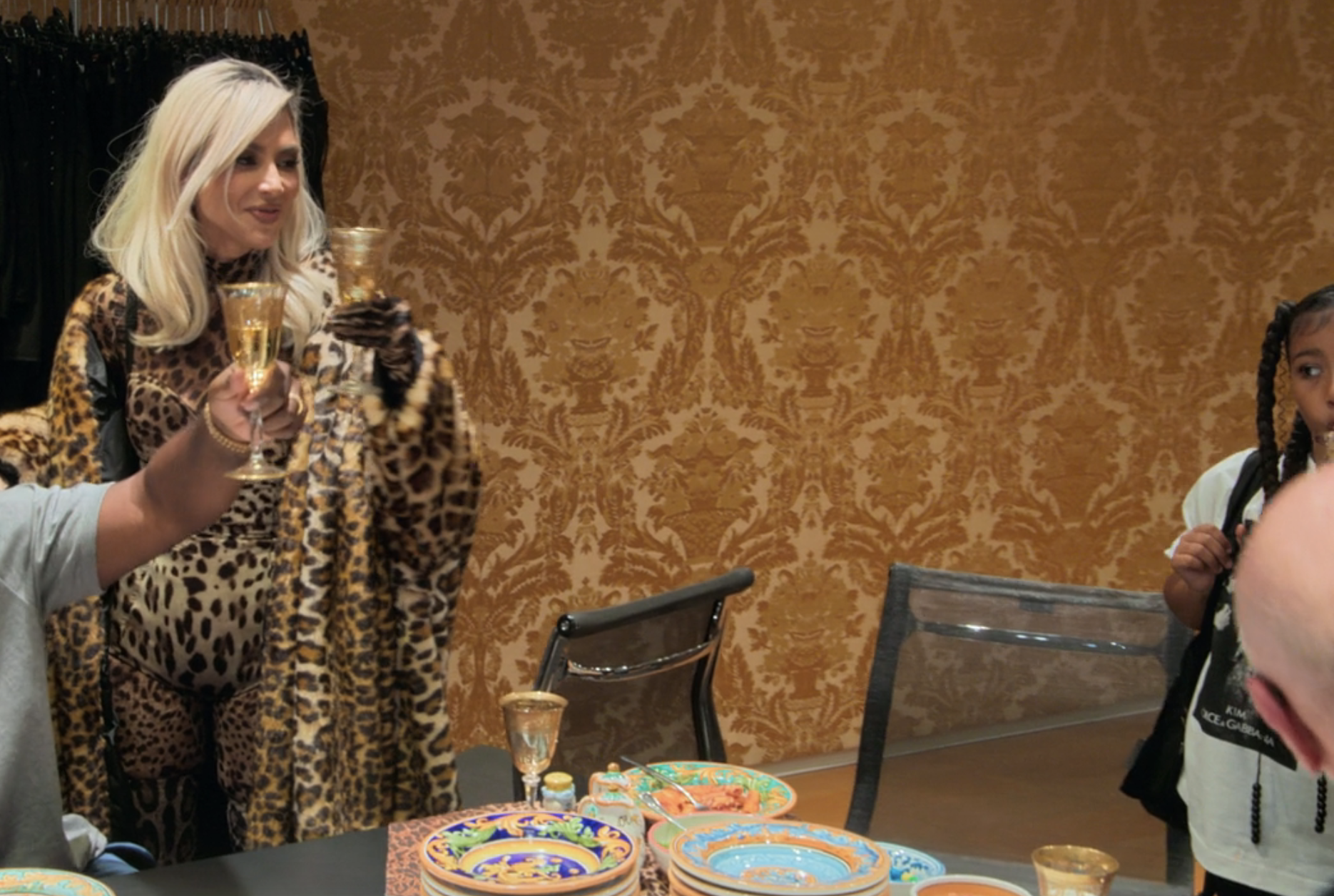 "Kim saw it! You see Kim's moms face," one person commented on the TikTok.

"That was Kim's mama look😅😅" another agreed. Someone else wrote: "Kim side eye though! 😒😂" to which the TikTok creator replied: "the mom side eye was on point!"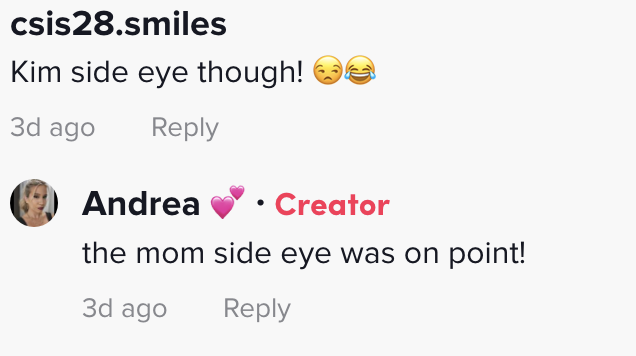 "Kim was giving her the parent stink eye 🤣🤣😂… North had that guilty smile 🤣🤣🤣" one more added.

Others were just impressed with the level of relatability that this candid auntie-niece moment delivered. Someone wrote, "I totally noticed that too! 😂😂😂 We all tried to sneak a drink from the cool auntie at that age! LOL 😂😂😂"
Another commented: "How else do aunties & nieces bond?!?!? 😂 They might be filthy rich but THIS is the most relatable thing I've seen anyone of them do 😅"

And some argued that North definitely didn't sneak a sip of alcohol. Someone said, "North looks disappointed I don't think she took a sip."

Another added, "nah she just looks like she tried to take her glass but khloe didn't let her."

The Kardashians S3 is available to stream on Hulu in the US and Disney+ in the UK now.