It's fair to say that Kim Kardashian isn't shy when it comes to sharing photos of herself to Instagram.
In fact, the star's shameless love of selfies was a core part of her brand when she first became famous, and even resulted in her selfie photography book Selfish.
Despite this, the intentions behind some of Kim's social media posts have come under scrutiny in recent years as fans question the authenticity of what she says in her captions.
Arguably the most famous example of this was when a 10-year-old photo of Kim posing in a bikini appeared on her account in November 2015.
This was quickly deleted and reposted, with Kim blaming her then-two-year-old daughter North for accidentally sharing it.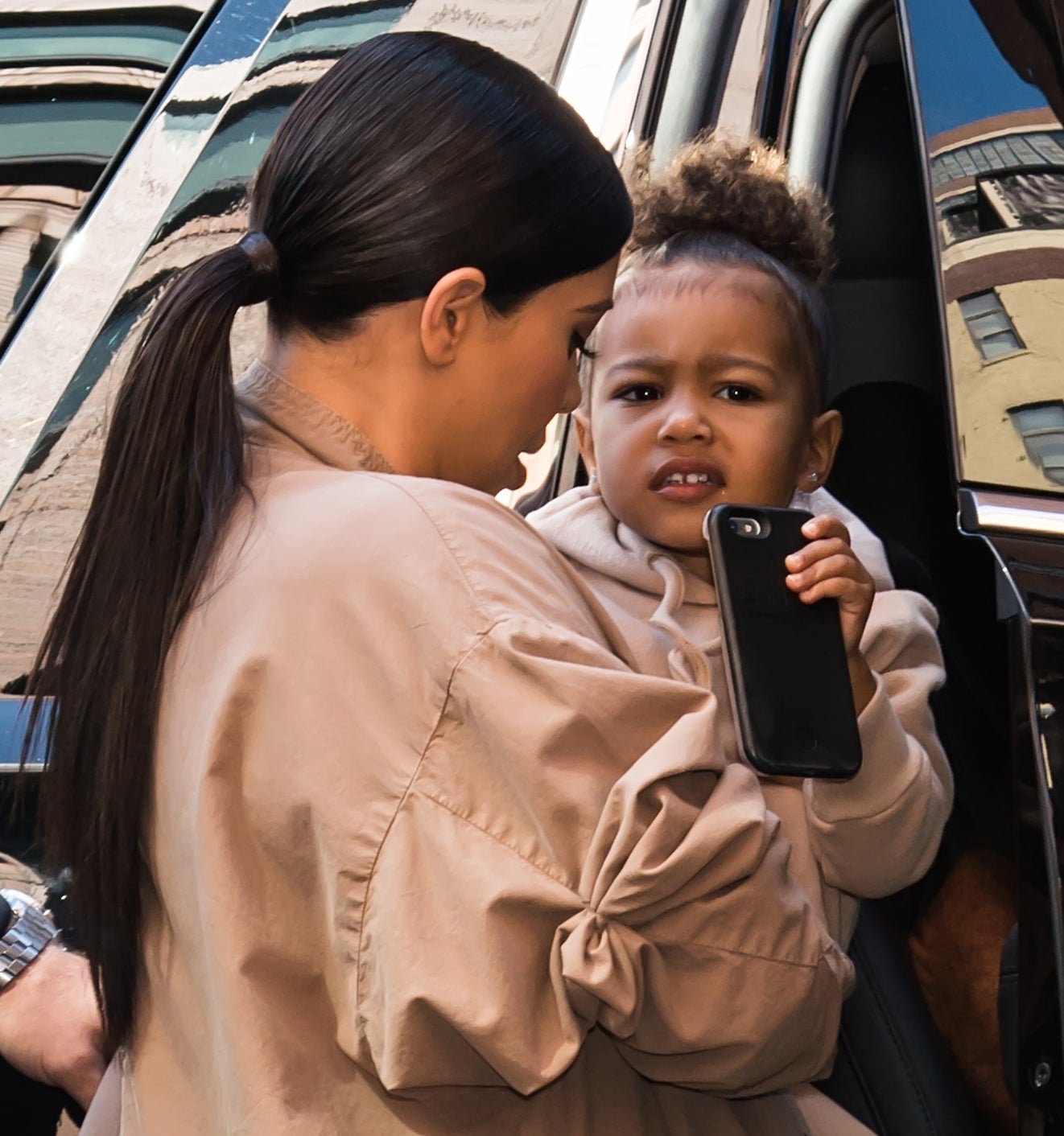 She wrote in the caption: "North posted this while playing games on my phone. Not sure why or how she chose it but I'm not complaining! LOL I deleted it so now reposting it myself! #FBF from 10 years ago."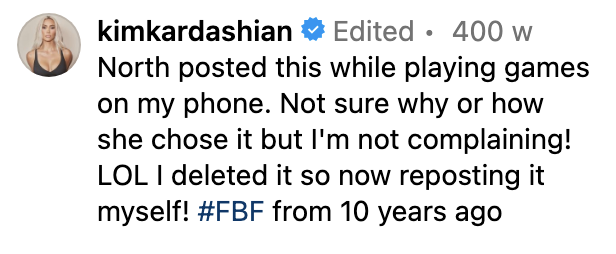 At the time, many were quick to accuse Kim of using North to give herself a reason to share the seriously sexy throwback photo with the world.
"I'm sure she did Kim, I'm sure she did," one follower commented on the post. Another echoed: "Omg as if her daughter posted it gr8 excuse kim."


And almost eight years later, Kim has been accused of doing the same thing — although this time she used an eerie shadow that she spotted in her picture as her reason to post.
The star shared the mirror selfie in question with her 360 million followers on Sunday, and is showing off her natural beauty in the bare-faced snap.
Kim was seemingly partway through a dress fitting when she took the picture, and is wearing a pink dress that has visible safety pins around her waist.
Her hair is styled into a messy bun on top of her head, and she is uncharacteristically make-up free while pouting in the mirror.
Drawing attention to a shadow that is visible in what appears to be a large TV behind her, Kim captioned the post: "Soooo I took this pic last week when I was alone and now going through my phone I am freaking out noticing a woman in the window."

But many were suspicious of her claim, with it being pointed out that she often has several people — from assistants to filming crew — in her home and it could be the shadow of any one of them.
Others argued that it was evidently Kim's own shadow that she'd spotted, while some suggested that it was a piece of furniture.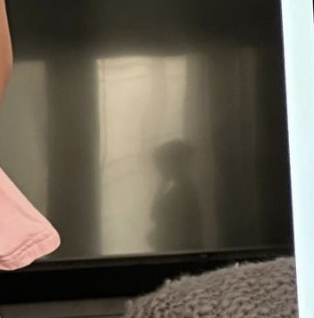 But the one thing that all of these cynics had in common is their claim that Kim didn't actually post the photo because she was "freaking out" — she just wanted an excuse to share an uncharacteristic casual selfie because she knew that she looked good in it.
Commenting on Kim's Instagram post, one person wrote: "It's probably her personal assistant. She just wanted to post this pic without appearing as if she wants to really post this pic because she thinks she looks good in minimal makeup."

"To me it really looks like a vase. She probably has a vaguely human shaped vase that she knows is the explanation but wanted to post this pic," another added on a Reddit thread.

"It's giving 'north was playing with my phone and posted this pic 🤪'" someone else agreed. While a fourth claimed that Kim was taking advantage of the shadow to boost her social media engagement, writing: "Okayyy I didn't see ghost stories as her next engagement tool but I LOVE it."


One more pointed out: "Its your reflection in the tv? , side profile and your bag, you can clearly see your arm holding up your phone 🤷🏼‍♀️ or im loosing it lol."
Meanwhile, some speculated that the spooky sighting was actually a low-key promotion for her upcoming appearance in American Horror Story.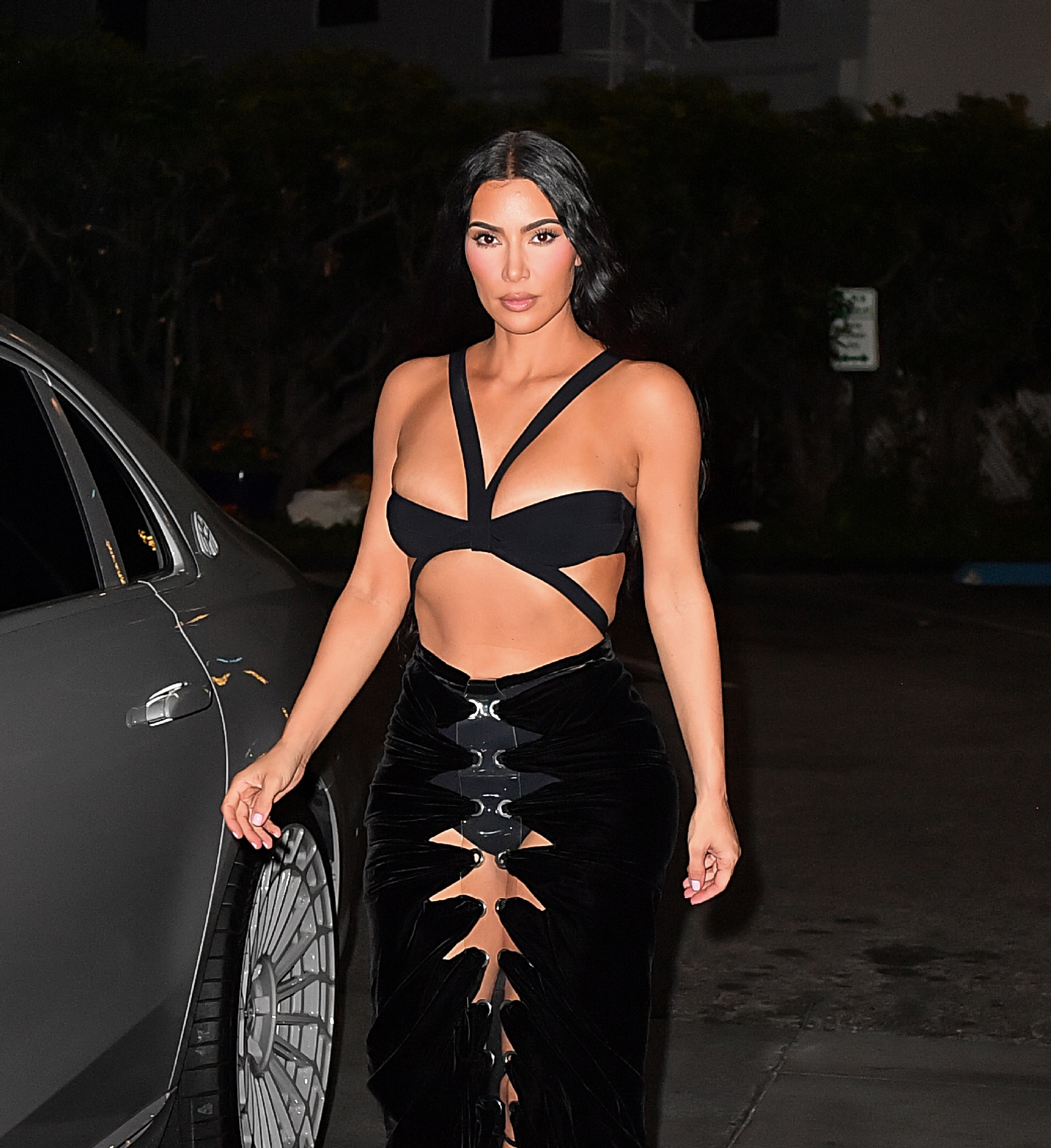 In January, it was announced that Kim would have a lead role in the 12th season of the popular anthology TV series, playing a character that was specifically written for her.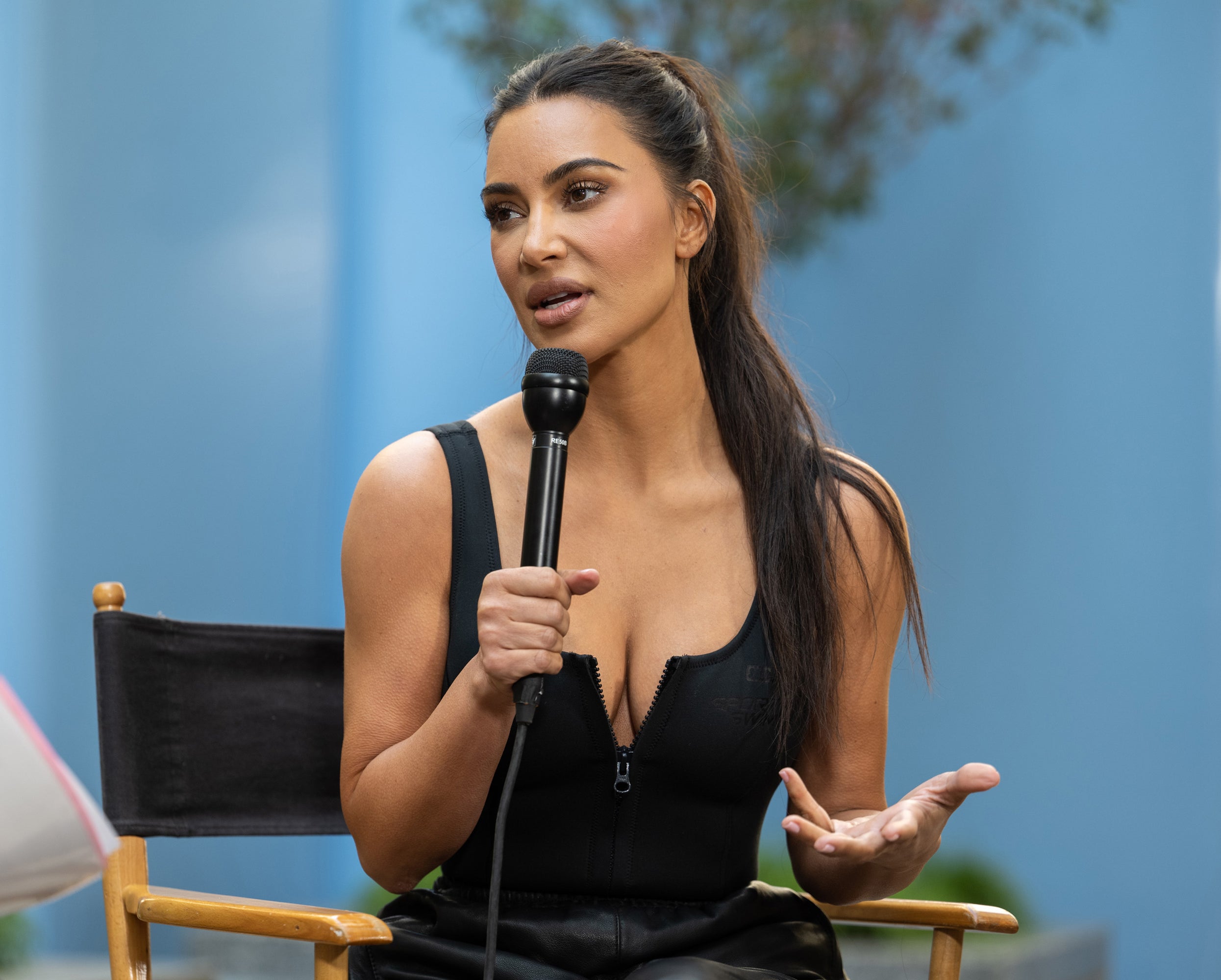 And with the season slated for release on Aug. 1, some wondered whether this was Kim's unique way of whetting her fans' appetite ahead of the horror's premiere.
"AHS promo that's it. Byeeeeee," one comment read. Another asked: "Is this a stunt for american horror story series??"

Suffice to say, whatever the motive behind Kim's post was, she has certainly got everybody talking.