Gillian Brockell, a Washington Post video editor, was 32 weeks pregnant when her baby boy died last month.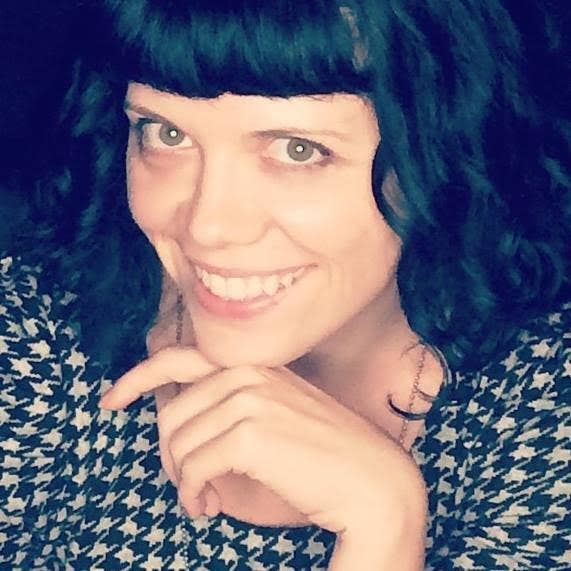 After her child's stillbirth, Brockell began to notice something that only added to the pain she was experiencing.
She was continually being flooded with advertising on social media that was tailored to pregnant women.
"The most painful thing is losing my child," Brockell told BuzzFeed News. "But going back to social media is very painful because of the advertising."
Brockell tried to stop the ads. She tried to teach the machines that she was no longer pregnant, by selecting that the ads "were not relevant."
But the algorithms just assumed she had delivered her child, alive and healthy. She was deluged with ads for new moms.
"I was trying to teach it that I wasn't pregnant anymore, but it seemed what it learned was that I had delivered," she said.
Recently, she opened her email to find a spam letter from the credit-monitoring company Experian.
The company had somehow learned she had been pregnant and targeted her with an email "inviting me to finish registering my child for lifetime credit tracking," Brockell said. She had never even started doing so.
Brockell said this message was her final straw.
"I could not believe I was getting spam emails to track my dead child's credit," she said.
Brockell wrote an open letter asking the companies why, if they could figure out she was pregnant, they couldn't discern she had suffered a loss.
Her letter reads, in part:
You see, there are 24,000 stillbirths in the United States every year, and millions more among your worldwide users. And let me tell you what social media is like when you finally come home from the hospital with the emptiest arms in the world, after you and your husband have spent days sobbing in bed, and you pick up your phone for a few minutes of distraction before the next wail. It's exactly, crushingly, the same as it was when your baby was still alive. A Pea in the Pod. Motherhood Maternity. Latched Mama. Every damn Etsy tchotchke I was considering for the nursery.

And when we millions of brokenhearted people helpfully click "I don't want to see this ad," and even answer your "Why?" with the cruel-but-true "It's not relevant to me," do you know what your algorithm decides, Tech Companies? It decides you've given birth, assumes a happy result, and deluges you with ads for the best nursing bras (I have cabbage leaves on my breasts because that is the best medical science has to offer to turn your milk off), DVDs about getting your baby to sleep through the night (I would give anything to have heard him cry at all), and the best strollers to grow with your baby (mine will forever be four pounds, one ounce).
Her letter went viral.
Brockell said she was "deluged with messages from bereaved parents," saying the same thing about how painful social media can be after a loss.
"It's just people saying that happened to me too, and I'm sorry," she said.
The parents ranged from those who experienced infant or pregnancy loss to parents of older children.
A Facebook spokesperson directed BuzzFeed News to a tweet that its head of ads, Rob Goldman, sent to Brockell directly.
Goldman suggested Brockell use a Facebook setting that blocks ads on potentially difficult topics, like parenting.
Brockell told BuzzFeed News she eventually did figure out how to do that, but it was unnecessarily complicated.
"Simple stuff is really confusing and hard," she said. She added that if anyone else wants to disable parenting ads, they can do so by going to Settings > Ad Preferences > Hide ad topics > Parenting.
Brockell said she wishes that if tech companies are going to turn these ads on, based on what she shares, if they would figure out a way to also turn them off easily when circumstances change.
"There's a variety of ways they could have tracked if something was wrong," she said.
In response to Brockell's letter, a spokesperson for Twitter told BuzzFeed News: "We cannot imagine the pain of those who have experienced this type of loss. We are continuously working on improving our advertising products to ensure they serve appropriate content to the people who use our services."
Experian didn't immediately return a request for comment.
Another thing Brockell has learned is how many people experience stillbirth in the third trimester every year.
"I thought it was a lot more freakish than it was," she said. "24,000 in the US every year, it's not nothing."
If you know somebody who has recently experienced a stillbirth, Brockell said the best thing you can do for them is let them know how sorry you are and that you are thinking of them.
"It can be a lonely feeling," she said.
BuzzFeed News reporter Stephanie K. Baer contributed reporting.