McDonald's is celebrating International Women's Day on Thursday in a unique way: It flipped its iconic "Golden Arches" upside down to read "W" instead of "M."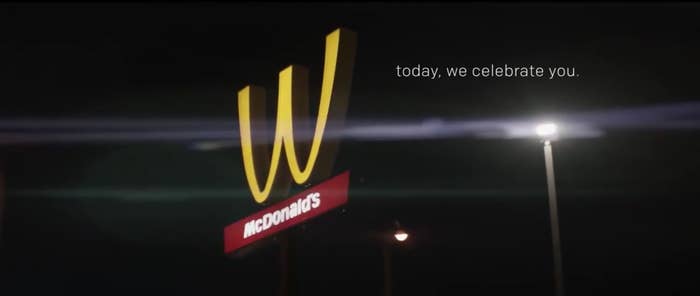 In a press release, the fast-food company said its leaders and employees "recognize the extraordinary contribution of women" to its brand.
"In the U.S., we're proud to share that 6 out of 10 restaurant managers are women," McDonald's said. "They run the McDonald's business each and every day. So, in honor of women everywhere, we're flipping our iconic logo for International Women's Day."
The "W" appeared at only one location, the McDonald's in Lynwood, California, ABC7 reported. At 100 other locations, all owned by women, the logo will be flipped on bags, packaging, and merch, the station reported.
BuzzFeed News has contacted McDonald's to confirm this.
However, the move made a lot of people online go 🤔.
Some women thought it was a little too on the nose.
Hmmm.
Seems legit.
A lot of trolling occurred.
Roasted.
Although some women were into it.
They thought it was something special.
And some people were just confused.
Happy International Women's Day!
McDonald's didn't immediately return a request for comment on the backlash.