A Viral Meme Claiming We Could Solve Poverty By Splitting The Powerball Is Really, Really Wrong
If only solving poverty really were this easy.
This week, many Americans are buying lottery tickets hoping to win the record-breaking, $1.4 billion Powerball jackpot.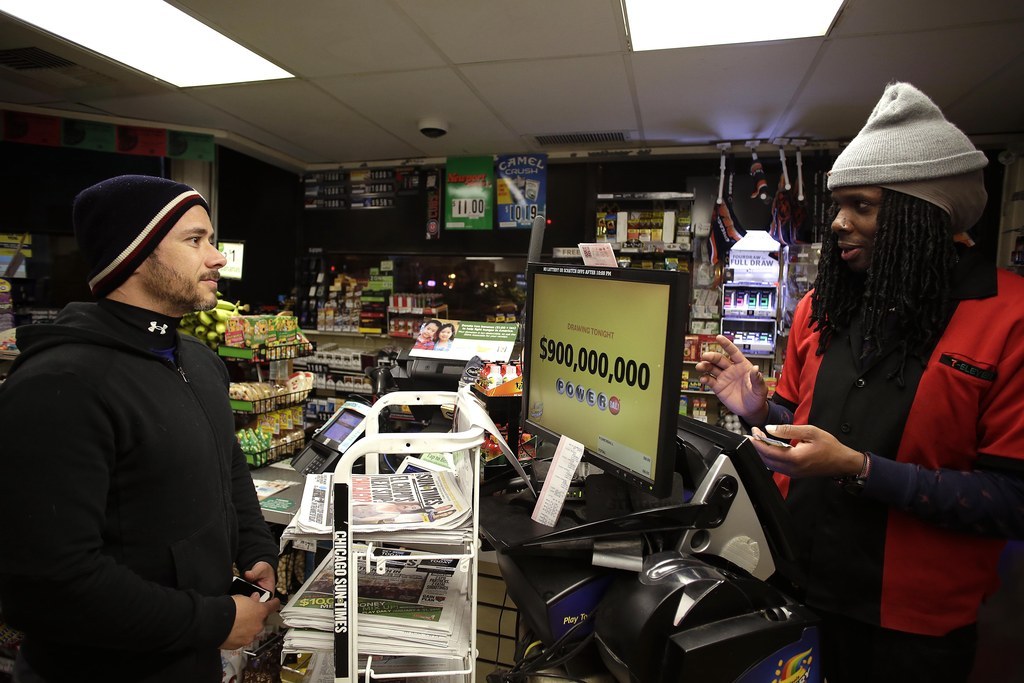 The drawing for the largest-ever lottery prize will be on Wednesday, if you still want a ticket.
But on Monday, a meme began to circulate on Facebook that urged people to take a good, hard look at what kind of impact the jackpot, at that time a paltry $1.3 billion, could REALLY have.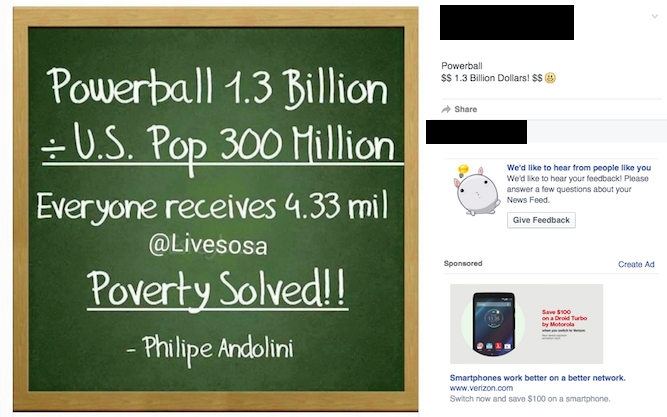 The meme claims that if the winner of the big prize instead split the money with every American citizen, each person would get $4.33 million. "Poverty solved!" it declared.
The photo blew up after it was shared by an Arkansas-based singer named Livesosa on Facebook. The artist added his name to the picture but said in the comments that he didn't create it.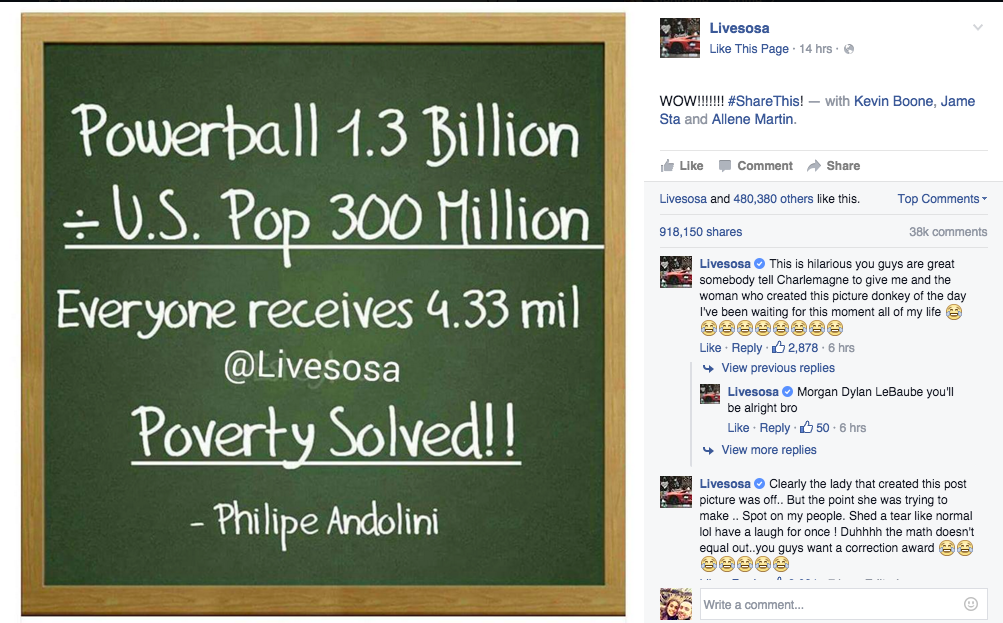 Many people on social media used the photo to chastise their friends about how the lottery promotes greed across America.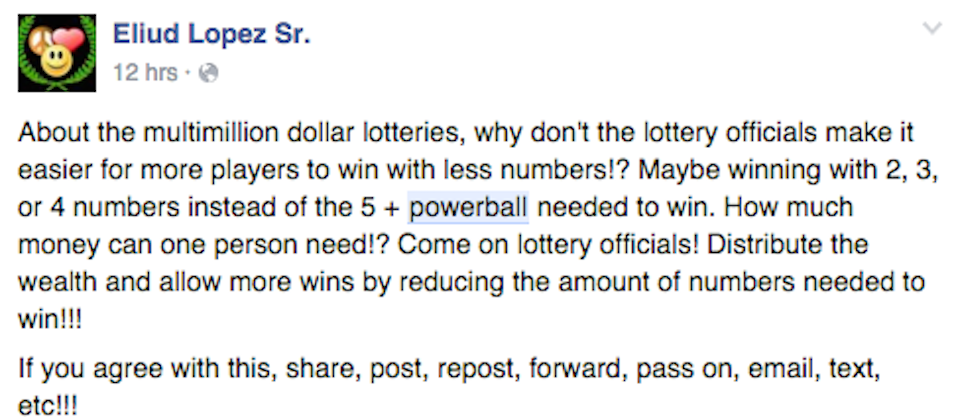 There's just one problem...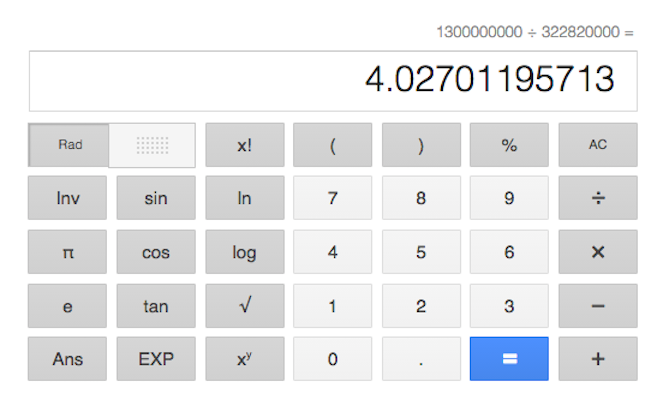 If you divide $1.3 billion by roughly the U.S. population, you only get $4.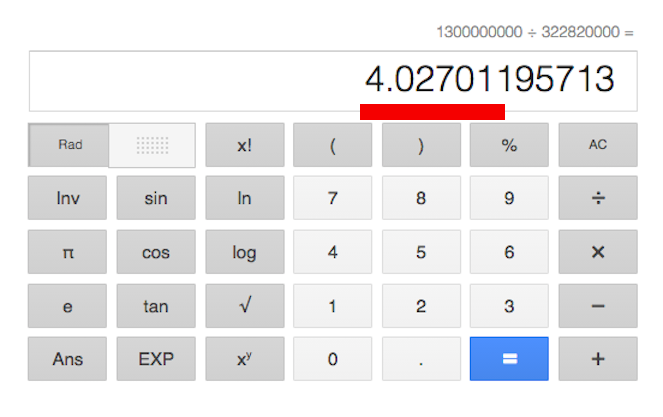 One of the first people to notice the bad math was a myth buster at Snopes.
The original meme was credited to the Instagram account @Esteyban. As for Livesosa, he later posted that he knew it was wrong.
But hey, we can still hope the person who wins the jackpot is generous enough to give us all enough money for a latte.
UPDATE: The original creator of the meme, Steve Esteyban Bastien, has reappeared on Instagram and doesn't seem too phased about his mistake going viral.
"Sometimes is takes a little humility and humor to start a conversation about an important topic," he wrote.
Bastien told BuzzFeed News that he is "overwhelmed" and "honored to be noticed" by so many people because of the meme.
"I made a mistake but for me, the message was more important and goes beyond just the equation," he said. "I'm glad a brought a little light and spin to the conversation. Sadly, I should have made sure the math was right before making the quote inspired meme from my friend."
Bastien credited the idea to his friend Philipe Andolini. Andolini said on Facebook that there is no such thing as bad publicity, and haters gonna hate.