This is Jenna Stoyanov, a 19-year-old college student in Texas, and her 9-month-old cat, Milo.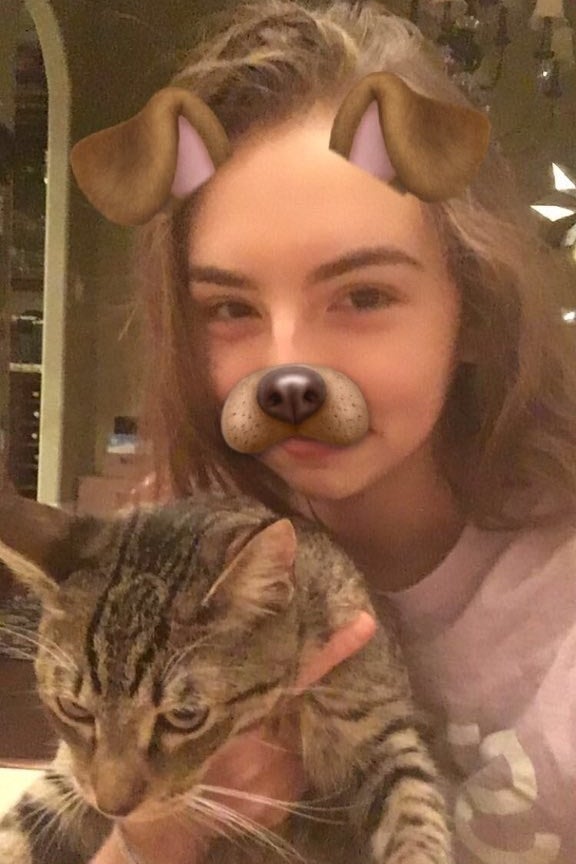 Jenna told BuzzFeed News that Milo, pictured with the family's other cat Foster, has "always been a troublemaker."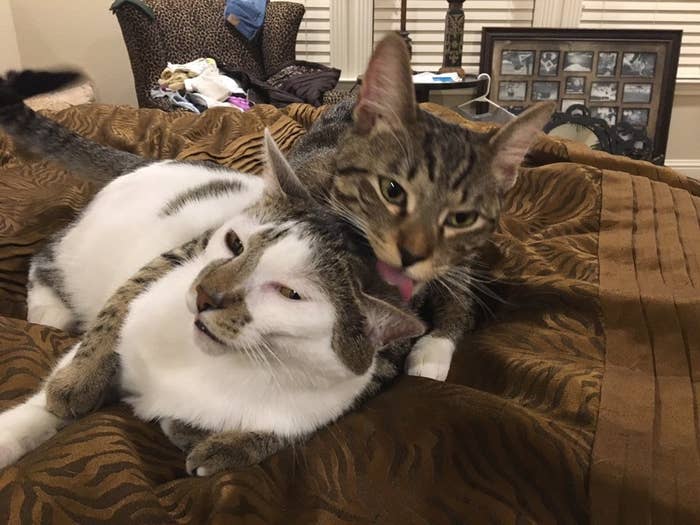 She said the family tried to teach Milo tricks they had taught Foster, but he never really got them. Instead, he likes to get into mischief and play fetch.
"Milo is more interested in doing things his own way," she said.
Jenna's mom, Rhonda, added that Milo is a "funny guy."
"He hides things from us including his collar that has been missing for a couple of months," she said. "He will hide his toys too."
So when Milo figured out where his water was coming from, he decided to take some initiative and get some for himself. Seriously, look at him go!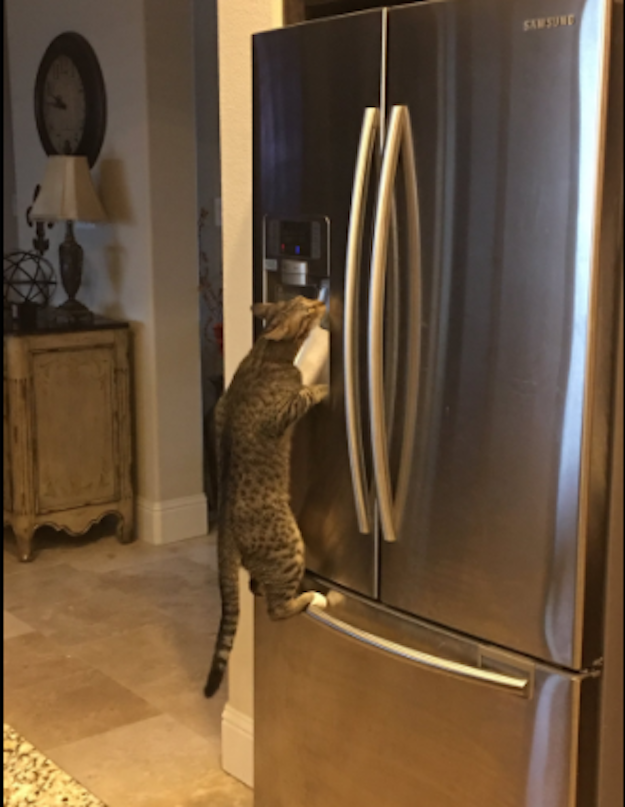 Jenna said her mom and sister were standing in the kitchen, when all the sudden Milo hopped up there.
"He jumped up there on his own," Rhonda said. "He is a very determined kitten and doesn't take no for an answer regarding anything."
She added that he loves water, and usually drinks all of it in his bowl.
"He jumped from the ground and we didn't see him do it. I looked up and was like WHAT????" Rhonda said.
Jenna added: "Both of my cats know that's where the water comes from, but Foster only begs, while Milo apparently decided to take initiative."
Jenna is away at college, so her mom sent her the photo of Milo's new trick. She said she loved the photo so much she decided to post it on Twitter.
"I have actually tweeted a bunch of pictures of my cats, because I think they're precious and I love sharing them with people," she said. "I kinda knew this one would be a hit, getting maybe as many as 50 likes."
Her tweet got way bigger than that though, and now has more than 110,000 likes. People thought that Milo was a "genius."
They shared pictures of their own kitties looking like humans.
And thought this was proof humans should surrender to our kitty overlords.
"I wish the cats would just go ahead and begin their benevolent reign over us," one person wrote.
Jenna said she has been shocked by the reaction to her tweet, and she is "glad people love my cat as much as I do."
"Milo got in trouble and hopefully, despite how funny it is, he won't keep doing it," she said. "My family shouldn't be drinking after our cat."