So if you haven't heard, the social media world is in a straight-up ~tizzy~ because Instagram is changing its algorithm.
The social media app announced on March 15 that it is planning to change its algorithm to highlight posts that it thinks users want to see more than others, rather than show pictures in chronological order.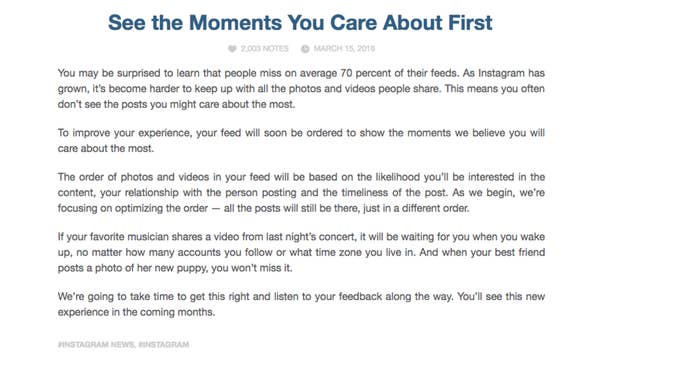 "The order of photos and videos in your feed will be based on the likelihood you'll be interested in the content, your relationship with the person posting and the timeliness of the post," Instagram said in a blog post. "As we begin, we're focusing on optimizing the order — all the posts will still be there, just in a different order."
Even though Instagram said the change will happen sometime in the next "couple months," for some reason this weekend Insta users were gripped with PANIC that the change was imminent.
And they began sharing versions of the same meme, encouraging people to turn on notifications for their posts to ensure they aren't drowned out by the new algorithm.
The rumor spread that the only way to make sure your posts were seen was to have notifications turned on (which by the way gives a push alert to your phone every time the user posts).
"Instagram has lost its mind. You now have to turn on 'post notifications' before tomorrow if you would like to continue following my journey. Don't miss out," Miss New York Jamie Lynn Macchia wrote.
Soon, so many people started posting the meme that everyone started getting really, really annoyed.
People said they don't care enough about their friends' posts to get their notifications.
And asked why do they think we care so much?
In fact, the meme may be having the opposite effect.
Also, as some people pointed out, the update isn't going to hide your posts from anyone's timeline. Instead, it just makes people see posts from users they frequently engage with first.
As Instagram said, "all the posts will still be there, just in a different order."
So, if users want to be featured in the new algorithm, all they have to do is post stuff that gets more likes.
And users just need to like more photos of people they want to see first.
"Stop begging, post better content," this user wrote.
In conclusion, this is how a lot of people are feeling right now.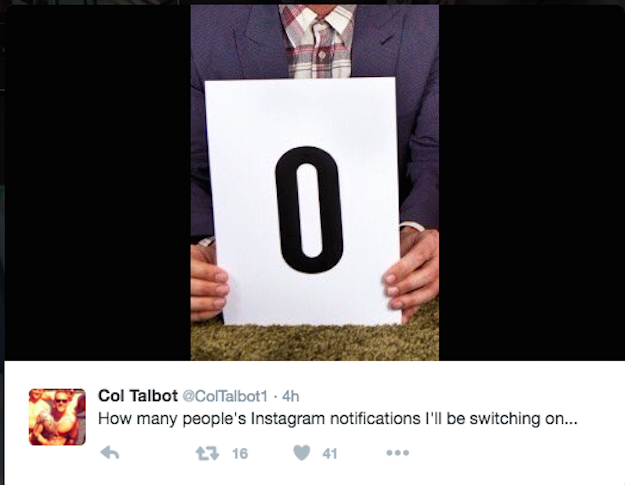 UPDATE: Instagram has confirmed that the rumor that the changes to its feed are imminent are false.