Both supporters and opponents of Donald Trump are losing it on Twitter after female supporters of the presumptive GOP candidate began tweeting out their love for him with the hashtag #TrumpGirlsBreakTheInternet.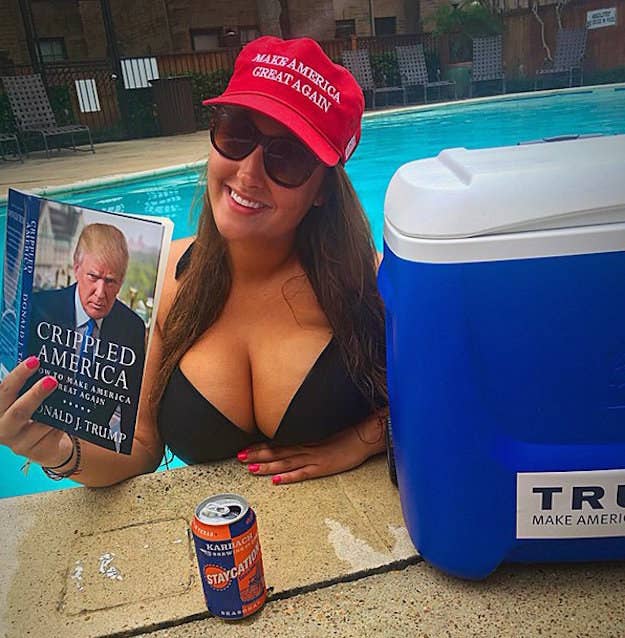 The movement was born amid polls that show Hillary Clinton leading Trump among women by as many as 17 points.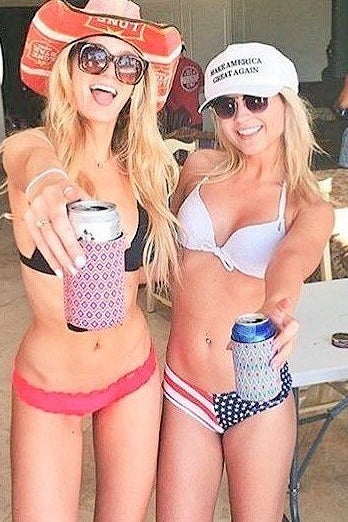 The hashtag got crazy-popular on Sunday thanks to the @BabesForTrump account, which regularly tweets pictures of female Trump supporters.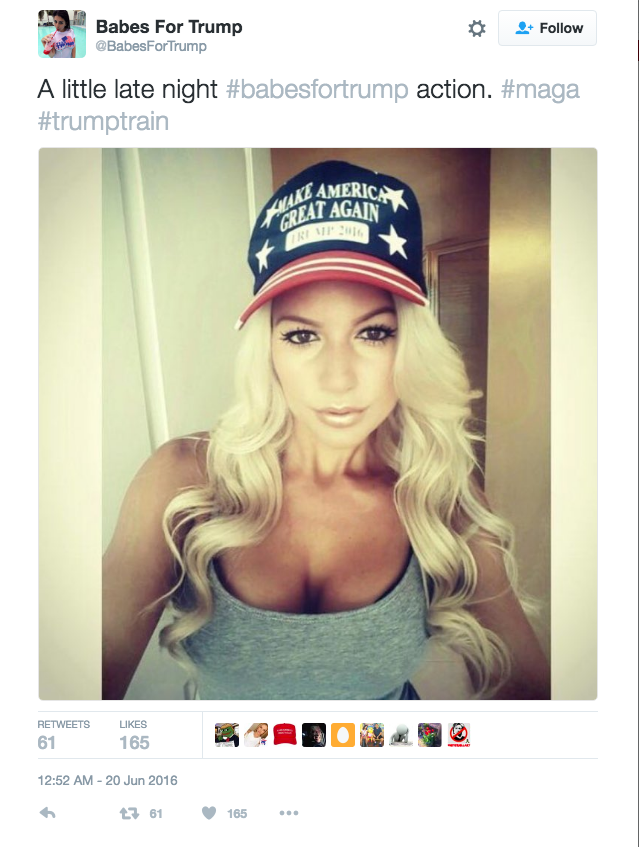 The first reference to the hashtag we could find was a photo posted on Saturday by Twitter user @BakedAlaska.
His tweet featured a woman in a camo "Make America Great Again" hat.
Many people tweeted photos of women who had previously been featured on the @BabesForTrump account...
According to the account, it posts photos they receive as submissions.
...although some women shared new photos to mark the occasion.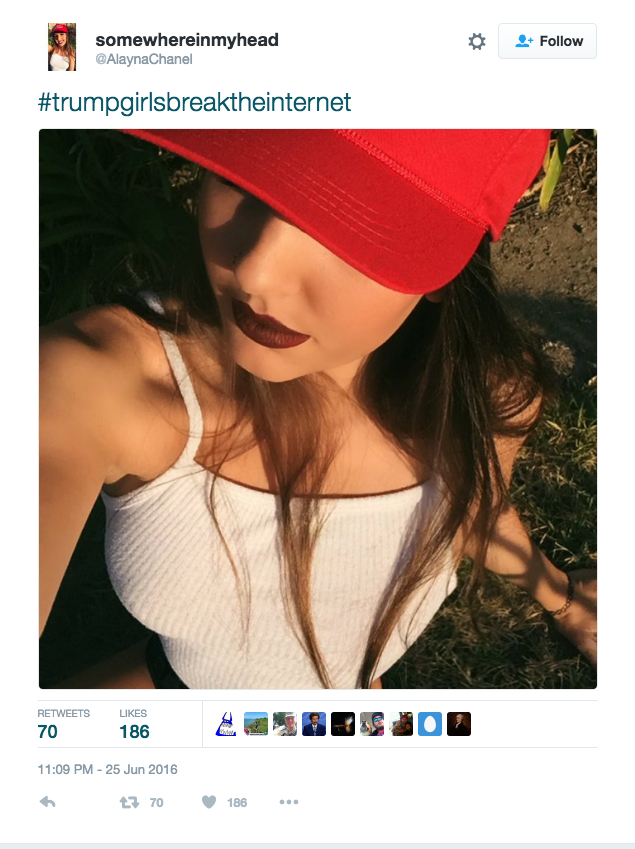 "Woo Hoo doing my part!" one supporter wrote.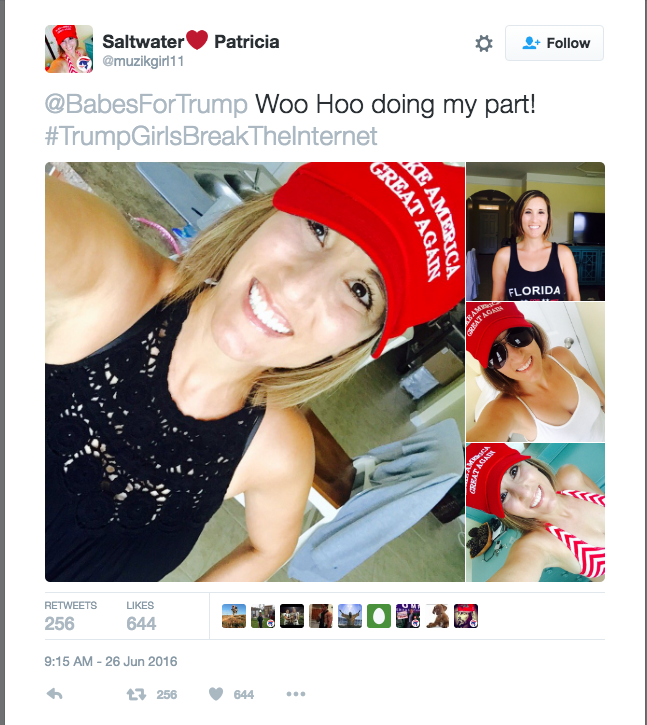 As the hashtag topped Twitter trends, many Trump opponents joined in the convo as well.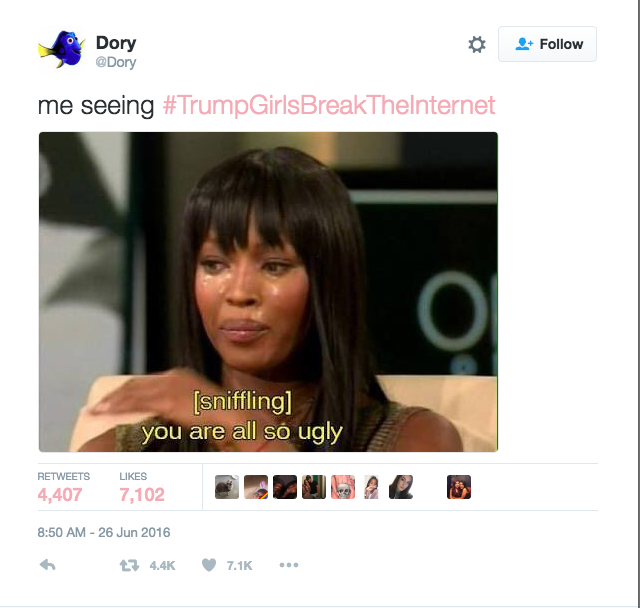 Some were confused.
Like, really confused.
Others said they were out.
Bye, Twitter.
No more.
"The only thing y'all breaking right now is my screen cause I just threw my phone," one person wrote.
Some people chose to find humor in the situation.
But the hashtag is showing no sign of slowing down, and @BabesForTrump says haters gonna hate.