Trump fans are freaking out online because Donald Trump is officially the next president of the U.S.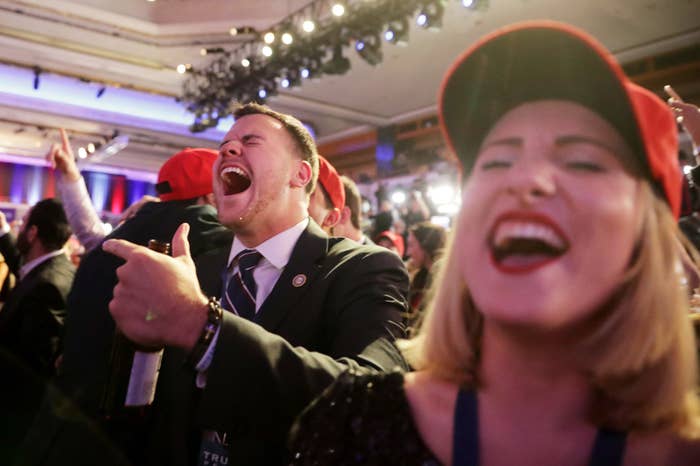 A lot of them are like, "Told you so."
And many were excited because they felt like their voice had truly been heard.
"God Bless Donald Trump," David Duke tweeted.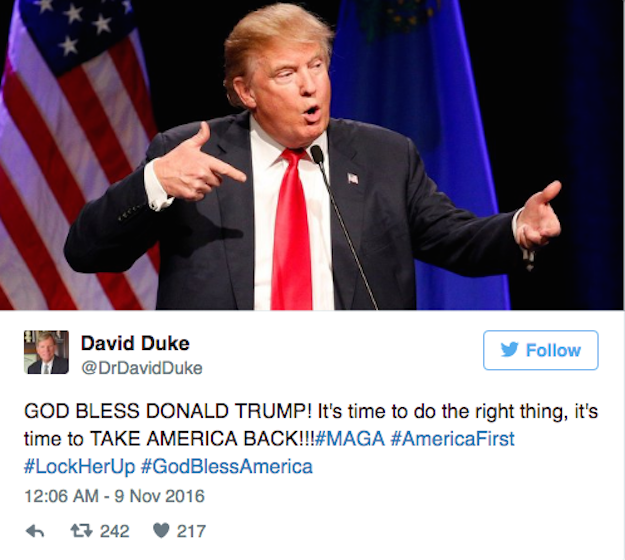 Others invoked God.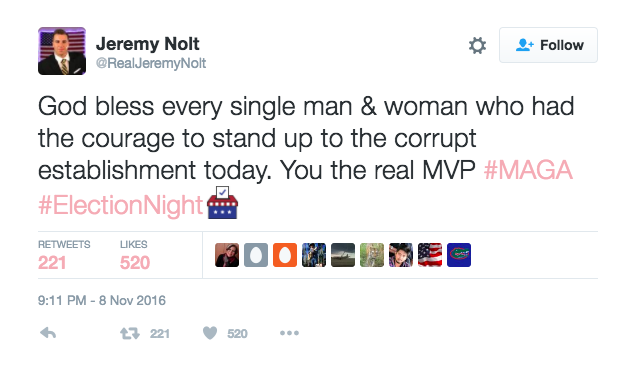 "Praise Jesus!"

Some said the election was proof that Trump's talking points were right all along.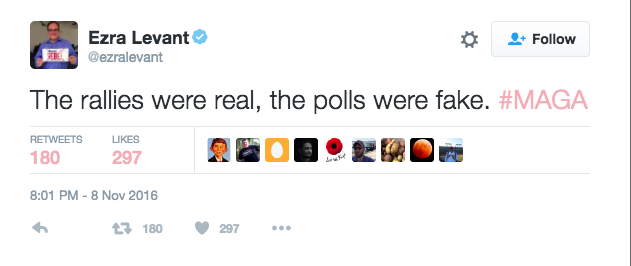 And that the polls were rigged or inaccurate.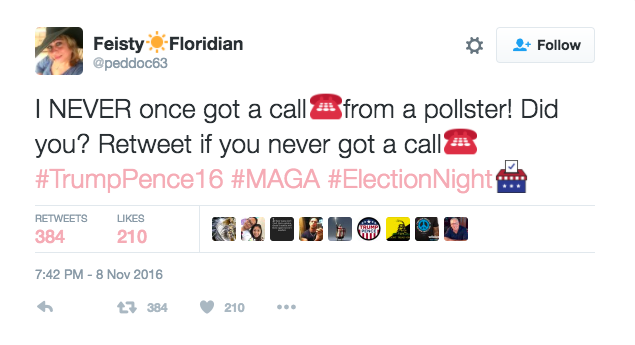 "The media never included us in their polls, big mistake," said one person.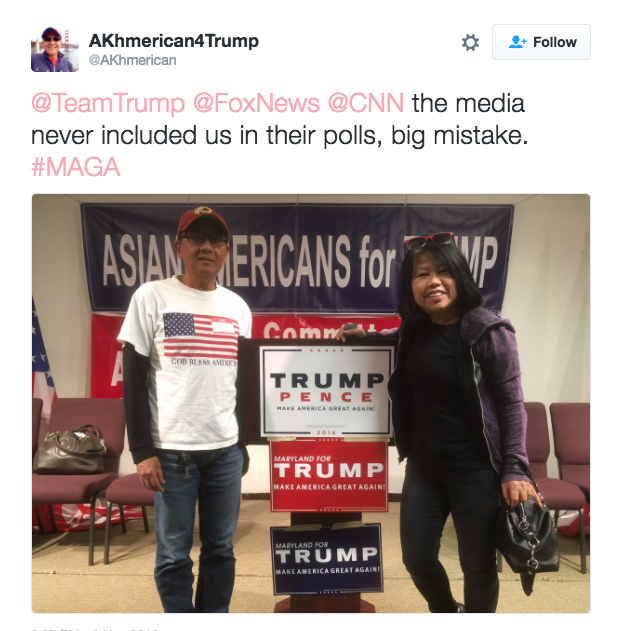 Trump supporters also had a lot of mockery for Hillary Clinton supporters.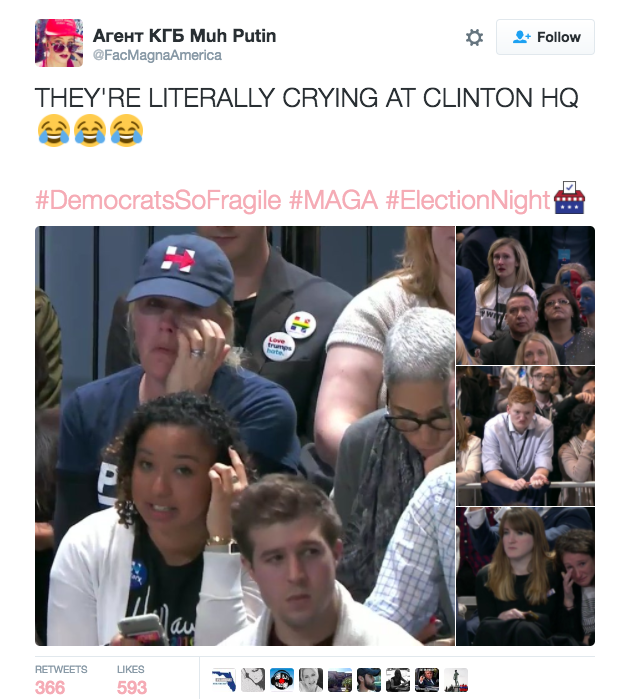 And of course, Hillary herself.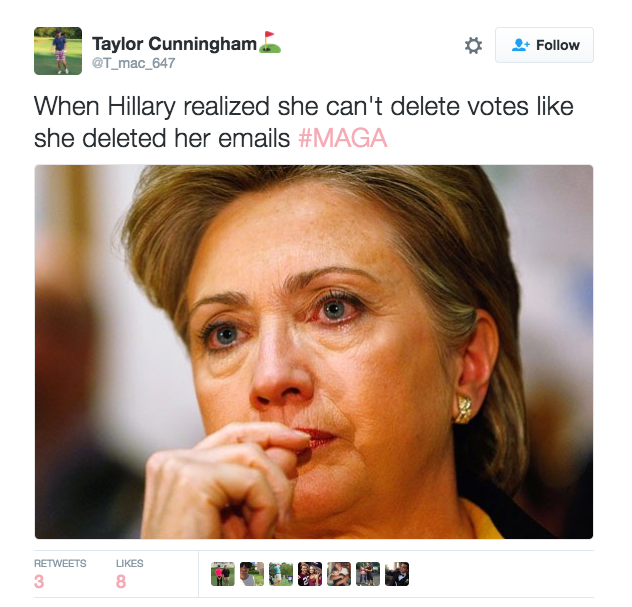 And they had one final word for those who are anti-Trump.