This is Brisa, a 15-year-old from Texas; her twin sister, Bianca; and their mom, Eddika. Brisa told BuzzFeed News that her mom is "super funny" and that the three are very close.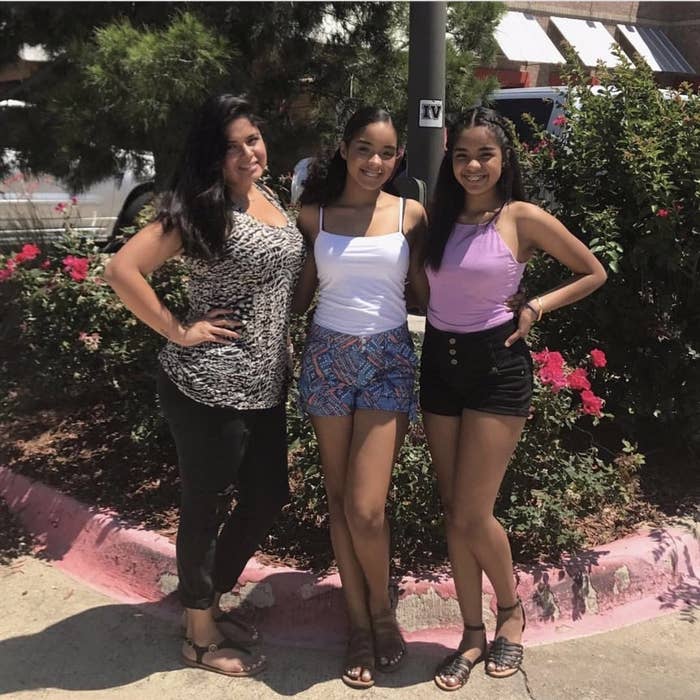 Eddika is a pretty hip mom, her daughter said, and is up on all the latest social media trends and ~lingo~.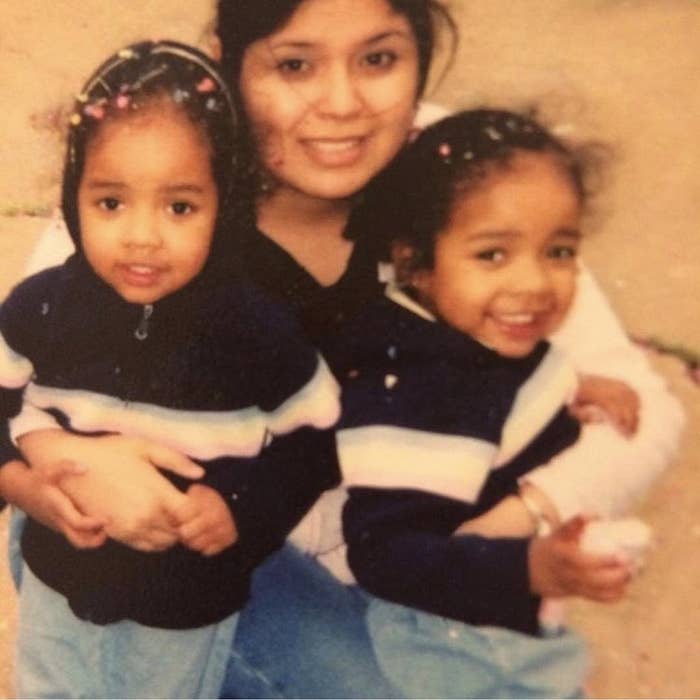 Recently, Eddika was going through old photos of her twins when she decided to roast them a little bit with a #tbt. She sent them two photos, and wrote, "From Tots to Thots 😏."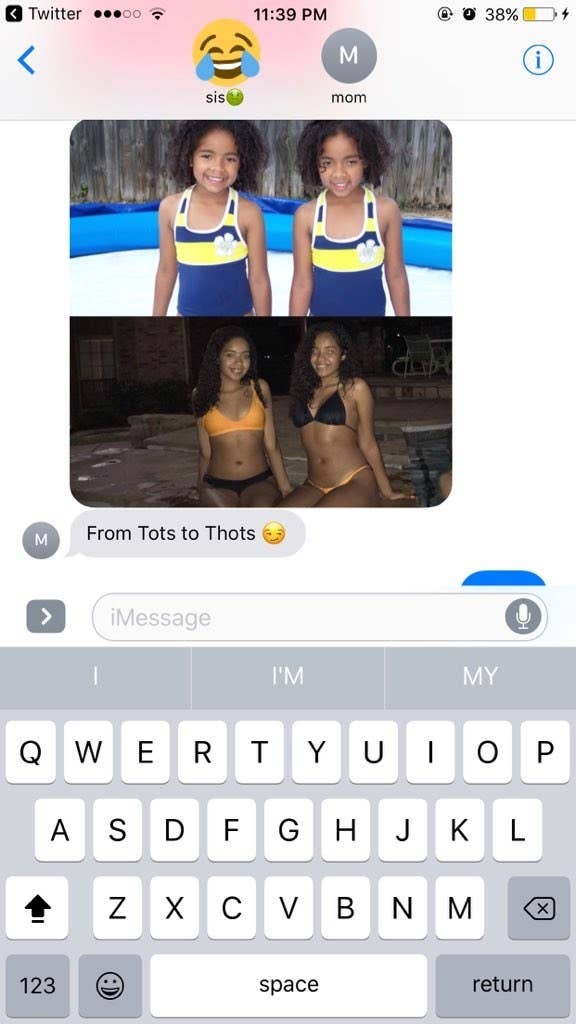 Brisa of course, shared her mom's roast on Twitter. People applauded Eddika for her very excellent troll.
They thought it was totally savage.
And they were impressed Eddika knew what a THOT even was.