A private, all-boys high school in Florida has apologized after bringing a caged tiger to its prom over the weekend.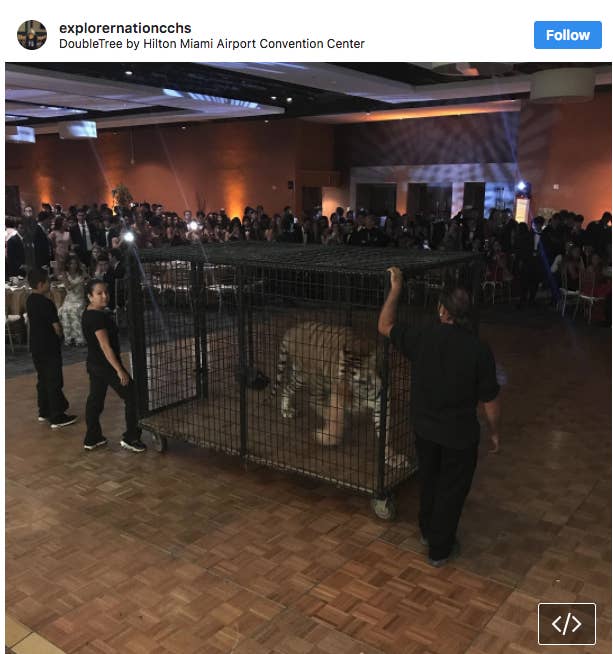 The Friday prom for Christopher Columbus High School in Miami was called "Welcome to the Jungle."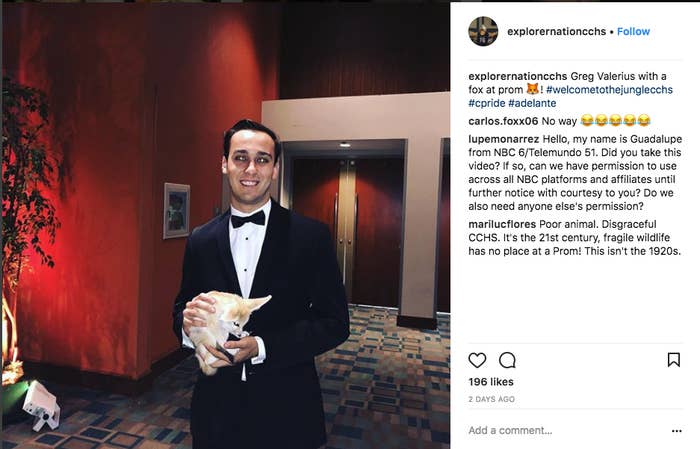 It featured the tiger, performers, and other wild animals like this fox, which students were able to hold.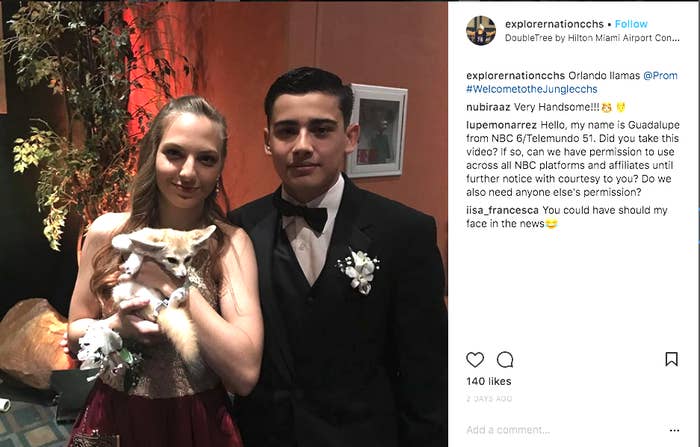 The tiger was placed in the center of the room during the performances, including one from a fire dancer.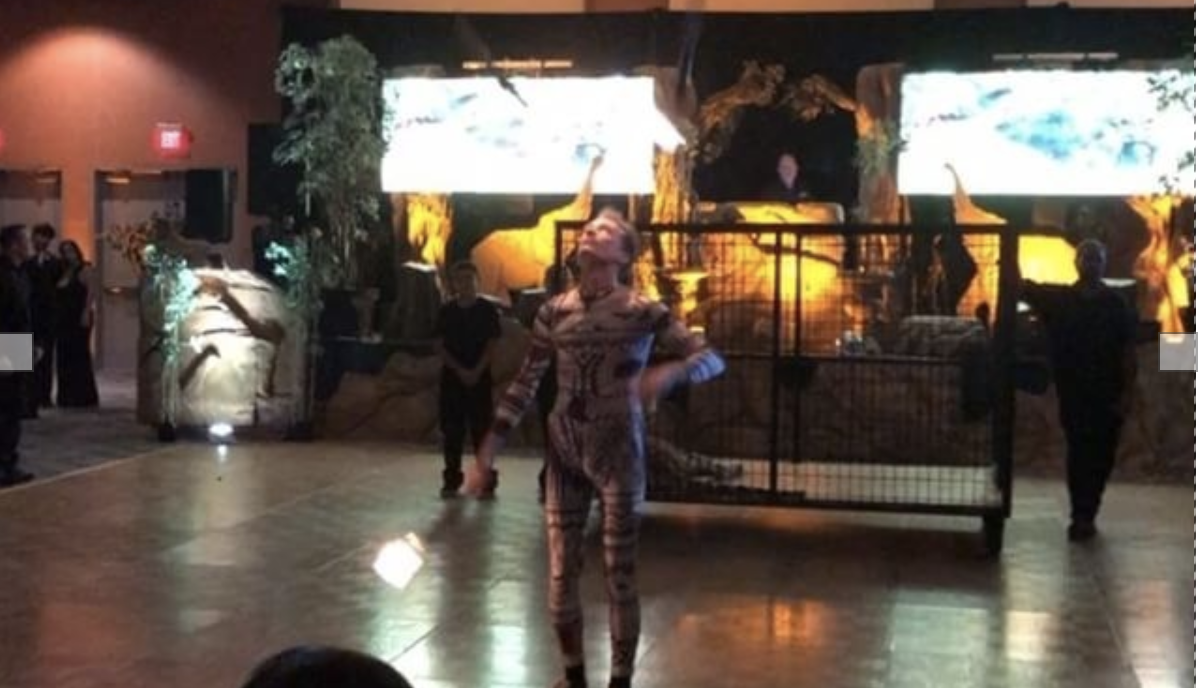 After photos of the event made it to social media, people began to question why a wild animal was at the event. Marie Christine Castellanos, whose brother attended the prom, wrote on Facebook that the event was "shameful."
She told CBS Miami she was disturbed by the footage from the dance.
"Tigers are wild animals. They don't need to be displayed as objects for our amusement. They don't like the fire, the cages, the music, the teenagers with the cameras. They didn't ask for that, they don't have voices," she said.
People on social media were pissed too.
They likened it to animal abuse.
Many worried the tiger was scared.
And some locals dragged Columbus High.
In a statement on Monday, Principal David Pugh apologized for the animals, saying the school has "learned a great deal from this experience."
"Although it was in a controlled environment and handled by professionals approved by the Florida Fish and Wildlife Conservation, we understand how some individuals may be concerned," Pugh said. "Moving forward, we will evaluate our current policies and procedures in the planning and management of school events, including the impact these events have on others."