This is Meagan Richards, a recent graduate of the University of Texas at Austin.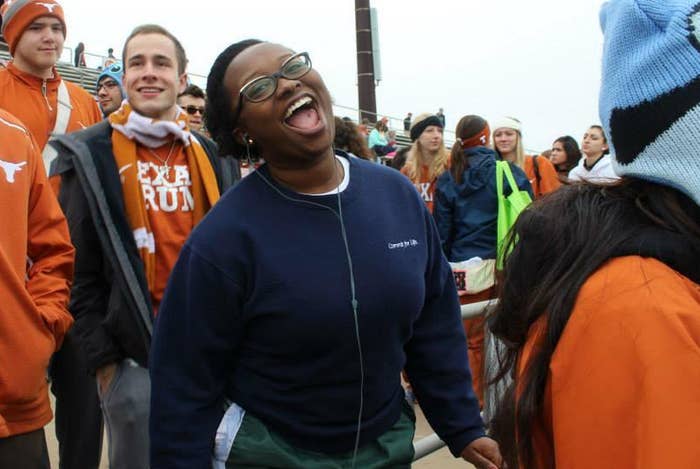 Richards told BuzzFeed News that she is originally from Missouri City, Texas, and graduated with a degree in African and African Diaspora Studies.
She is headed to Columbia University to study sociology and education, with the goal of working in education reform.
On Saturday, UT had its annual "grand finale" to its graduation, which includes a fireworks display. The display is put on from the Tower, a campus landmark.
Richards and her friends attended the event, and Richards filmed the grand moment. But it didn't exactly go as planned.
A few people in the front row threw their caps into the air in celebration, and one smacked Richards right in the face.
"The cap ended up coming straight at me and my friend," Richards said. "She saw it coming and dodged. I didn't, and ended up getting hit in the face."
Don't worry — she wasn't hurt. Richards said she found the whole thing "hilarious."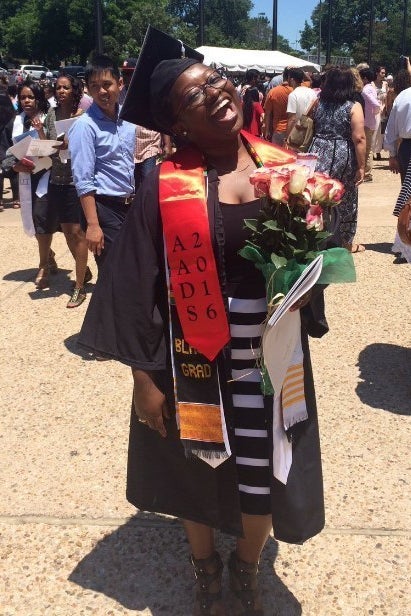 "Because out of all 9,000 graduates out there, of course I would be the one that got hit in the face and caught it on camera," she said.
Richards added that once she pulled herself together, she kept recording the fireworks.
Richards decided to post the video on Twitter and people loved it, retweeting it more than 15,000 times. People said the video was hilarious.
And that it was the perfect metaphor for entering the real world.
Richards said the video going viral was "honestly shocking."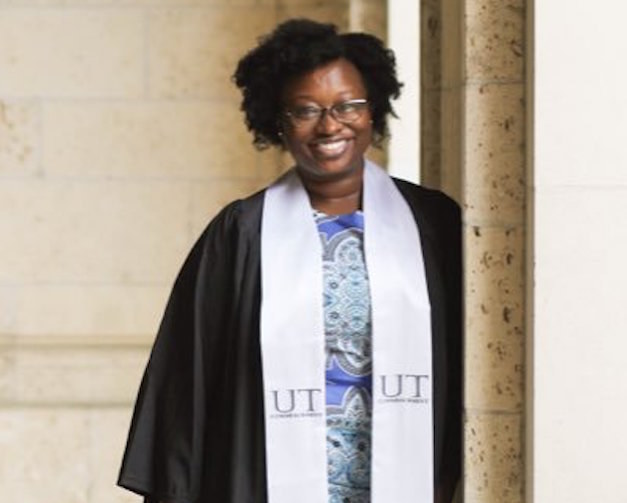 "I knew the video made me and my friends laugh, but I never expected it to make this many people laugh," she said.