This 570-Pound Man Challenged Himself To Run A 5K And The Result Is Truly Inspirational
Go, Derek, Go!
This is Derek Mitchell, from Kansas City, Missouri.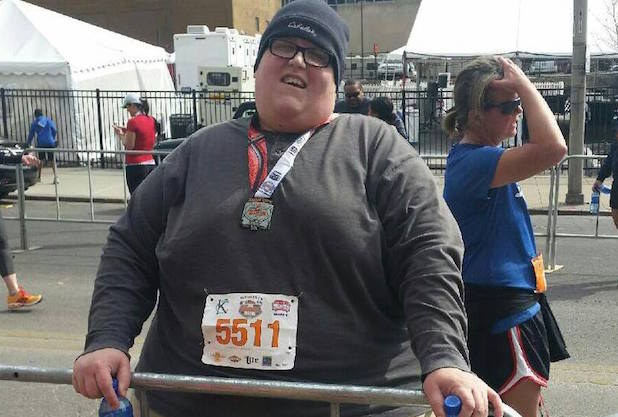 Five years ago, Mitchell was diagnosed with a benign tumor on his pituitary gland, he told BuzzFeed News.
His doctor told him that the tumor had been there since he was a teenager, and was blocking his body's ability to produce testosterone.
This led him to gain weight, and he now weighs almost 600 pounds.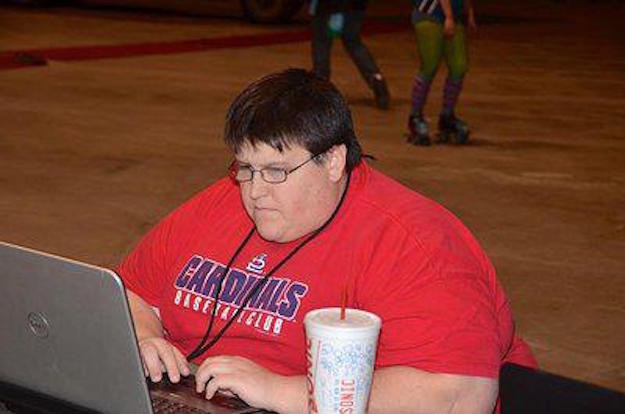 However, this year he decided it was time for a lifestyle change.
At first, Mitchell decided just to give up soda. But then, he began to walking for exercise. He chronicled his journey in YouTube videos.
His sister, who herself runs marathons, then suggested that he run a local 5K. He decided to do it, and on March 14 completed his first race at Kansas City's Big 12 Run.
"The run to the finish line was absolutely amazing," he told BuzzFeed News. "So inspiring to hear all of those people cheering."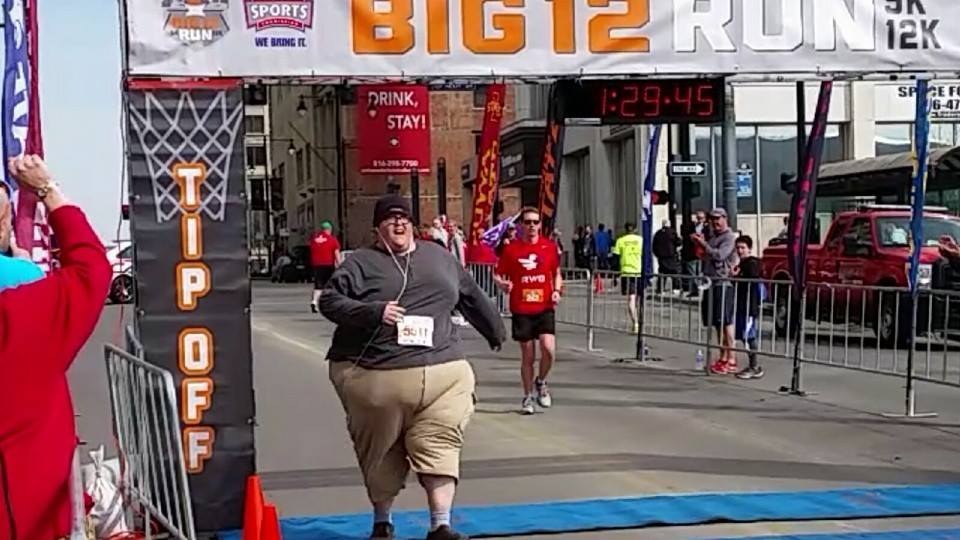 Mitchell was helped at the finish line by a man named Jim Moody, Fox 4 reported.
Mitchell said he was in pain, and Moody helped him by telling him to finish strong.
"I booked it as fast as I could," he said.
Now, Mitchell has set his sights on an even bigger goal: He plans to race at least one 5K a month for the rest of the year.
He has already signed up for three other local races in Kansas City.
He said after he runs the 5Ks, he wants to try and move onto longer races like 10Ks and maybe even a marathon.
"If I can walk a 5K anybody can," he told Fox4. "And I'm living proof of that now."