Four Detained Along With Suspect In Brutal D.C. Mansion Killings Released
After a massive manhunt, Daron Dylon Wint, 34, and several others were taken into cusotdy Thursday on suspicion of killing a wealthy Washington, D.C., family and their housekeeper. In court documents, authorities said Wint "required the presence and assistance of more than one person" to carry out the fatal attack.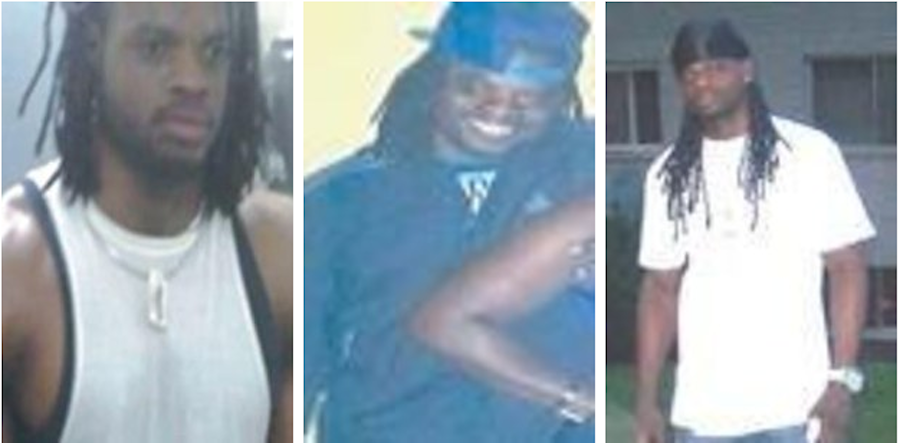 Washington, D.C., police said they have released four people who were detained at the same time as the suspect in the gruesome killings of a wealthy Washington, D.C., family and their housekeeper.
Police have not identified the people taken into custody and did not say how long they were held for, according to the Associated Press.
Wint was charged Friday with first-degree murder while armed, although authorities said they believe he had help in carrying out the fatal attack.
Daron Dylon Wint, 34, was arrested Thursday along with five others in northeast Washington shortly after 11 p.m. ET, Metropolitan Police confirmed. He was taken into custody about 5 miles from the $4.5 million mansion where the bodies of Savvas Savopoulos, 46; his wife, Amy Savopoulos, 47; their 10-year-old son, Philip; and one of the family's housekeepers, Veralicia Figueroa, 57; were found May 14 as crews responded to a house fire.
Police have said they believe the family and housekeeper may have been held hostage for hours before they were killed. Three of them were stabbed or bludgeoned before the fire.
In a brief news conference Friday, U.S. Attorney Vincent Cohen said "our work is not done," but declined to elaborate on what investigators had uncovered so far.
An arrest affidavit that was unsealed Friday, however, stated that the killings "required the presence and assistance of more than one person," the Associated Press reported.
It went on to describe the conditions of the bodies and where they were found inside the home. Investigators also said in the affidavit that it was clear the suspects meant for the fire to spread farther than it did.
Tests on DNA found on the crust of a Domino's pizza that had been delivered to the home Wednesday night lead investigators to Wint, officials said.
The arrest affidavit stated that a woman, believed to be Amy Savapoulos, paid for the pizza by phone and gave specific instructions for the delivery driver to leave the pizzas outside on the doorstep, and then leave, the AP reported.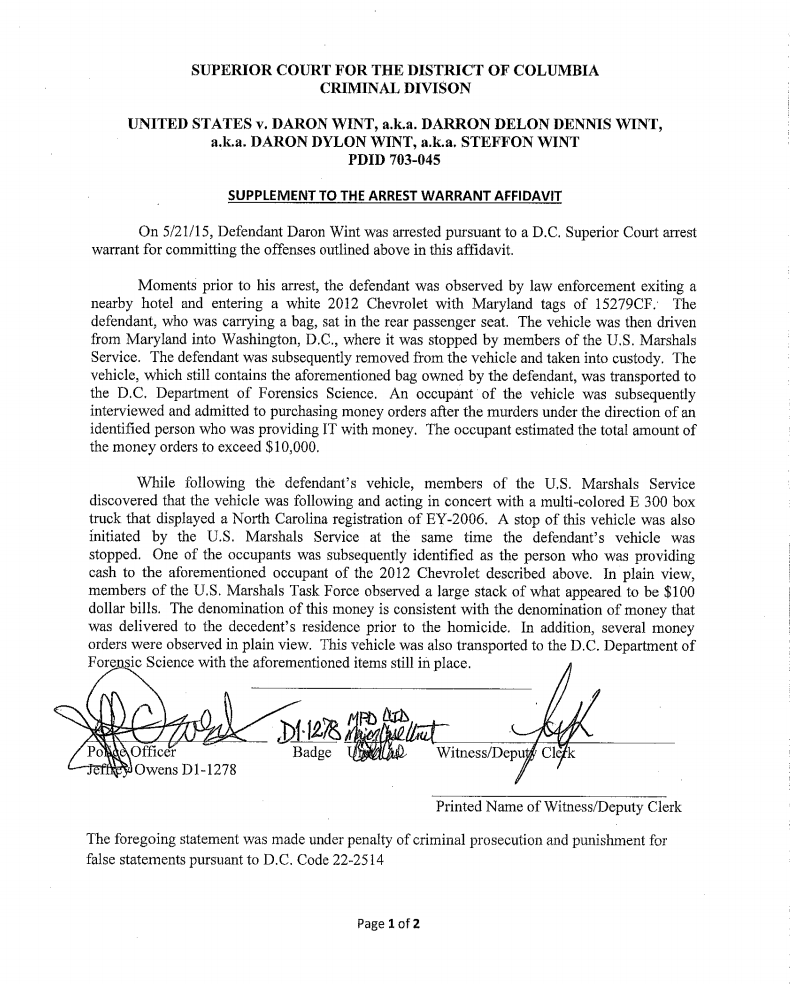 In addition to Wint, three other men and two women were taken into custody Thursday night. It was not clear what role they played in the killings, but investigators told the New York Times that it was clear Wint had help from multiple people as he tried to evade the manhunt.
In a supplement to the arrest warrant, authorities said one of the occupants with Wint admitted to purchasing more than $10,000 worth of money orders after the killings. Authorities also reported seeing "a large stack" of $100 bills in plain view inside the car that was "consistent with the domination of the money that was delivered" to the Savopoulos' home prior to the fire.
The money was discovered after authorities coordinated a surprise takedown of Wint and the other five Thursday night.
Cmdr. Rob Fernandez of the U.S. Marshal's Office said officers identified Wint in a motel parking lot, and followed a hauling truck and Chevy compact car until authorities were eventually able to "safely take him down."
The Marshals said they had planned to go into the motel to confront Wint, but when they realized he was in the vehicle started to follow him instead.
Fernandez told the Associated Press that Wint showed little emotion during his arrest.
"He was stoic," Fernandez said.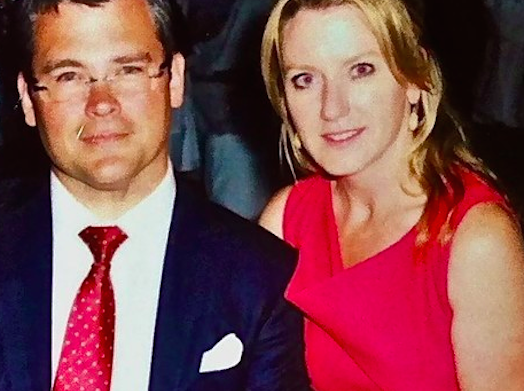 A motive for the killings was not immediately released Friday, but authorities said they do not think they were random.
Wint had recently been an employee of American Iron Works, where Savvas Savopoulos was president and CEO, but it wasn't clear if the two knew each other personally.
The Savopoulos family released a statement through their spokesperson on Friday, thanking law enforcement for Wint's arrest.
"While it does not abate our pain, we hope that it begins to restore a sense of calm and security to our neighborhood and to our city," the statement said. "Our family, and Vera's family, have suffered unimaginable loss, and we ask for the time and space to grieve privately."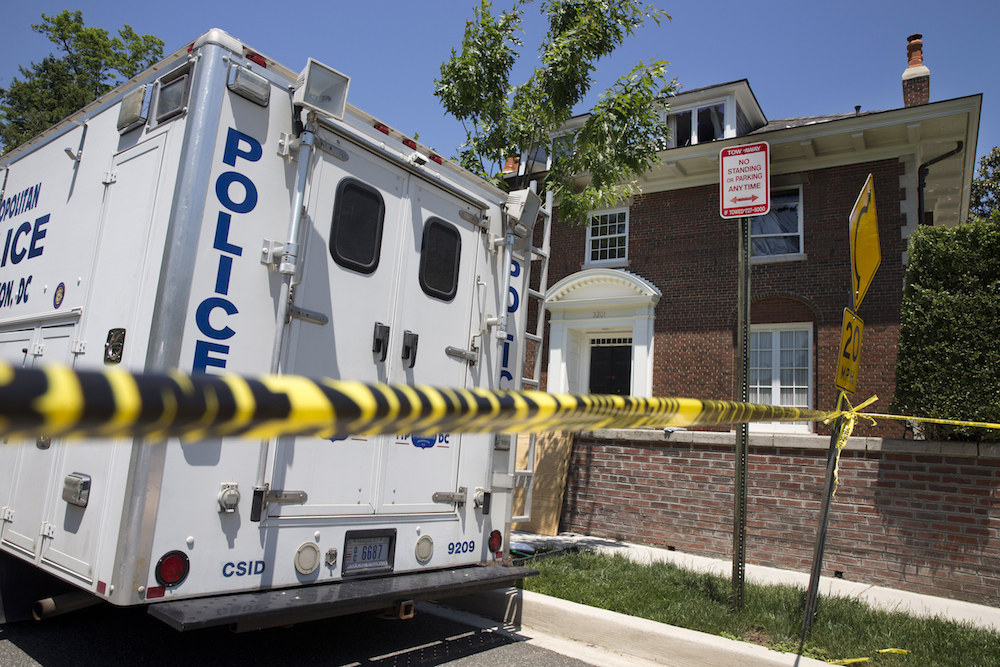 Wint, who is from Guyana, moved to the United States in 2000 when he was 20 years old before joining the Marines. He left Marine Corps training in 2001, but it's not known why, CNN reported.
He later worked as a welder, and was arrested multiple times. Wint was convicted of assaulting a girlfriend in Maryland in 2009. He pleaded guilty in 2010 to malicious destruction of property after he broke into a woman's apartment, stole her television, and allegedly threatened to kill her and her infant daughter.
In 2010, Wint was also arrested for carrying a machete and a BB pistol outside the American Iron Works headquarters. The weapons charges were later dropped after he pleaded guilty to possessing an open bottle of alcohol.