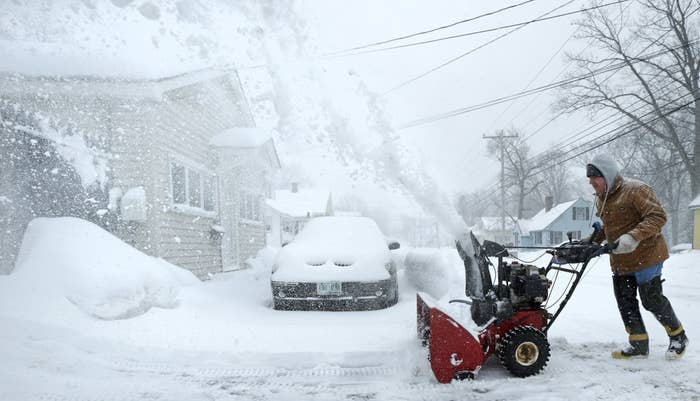 The Northeast was once again hit by a major winter storm Monday, receiving up to 2 feet of snow in areas still recovering from last week's blizzard, snarling travel, and forcing Boston to postpone a Super Bowl victory parade for the New England Patriots until Wednesday.
The storm was blamed for at least 11 deaths from Nebraska to Massachusetts, most in traffic accidents on snow-covered roads.
Mayor Marty Walsh said Boston would postpone the planned victory parade through downtown after the snowstorm dumped more than a foot of fresh powder on the city.
"We thank everyone for their flexibility and patience during the planning of this parade and we look forward to celebrating with Patriots fans during better weather on Wednesday," he said in a joint statement with the team.
Boston's Logan International Airport picked up 15.9 inches of snow Monday, breaking the city's previous daily record of 11.1 inches set in 1974. The city also shattered its all-time weekly snowfall record with 40.2 inches in seven days, the National Weather Service said.
More than 2 feet of snow fell across other parts of Massachusetts, with the town of Lunenburg picking up 24.1 inches on Monday.
Public schools in Boston were canceled once again Tuesday due to the storm — the fifth snow day in just a week.
"We already have 12 inches of snow on the ground and up to six more inches coming, on top of the snow from last week's blizzard," Walsh said. "The safety of our children and families in Boston is always our top priority. Our crews will be working hard to clear all streets and schools tonight and tomorrow as we recover from this ongoing winter storm."
In New York City, Central Park received just 3.5 inches of snow, as well as a mix of sleet and freezing rain, making travel treacherous in the region. The National Weather Service warned of a flash freeze Monday night as temperatures plunged. Wind chills were expected to fall to 0 to -10 degrees.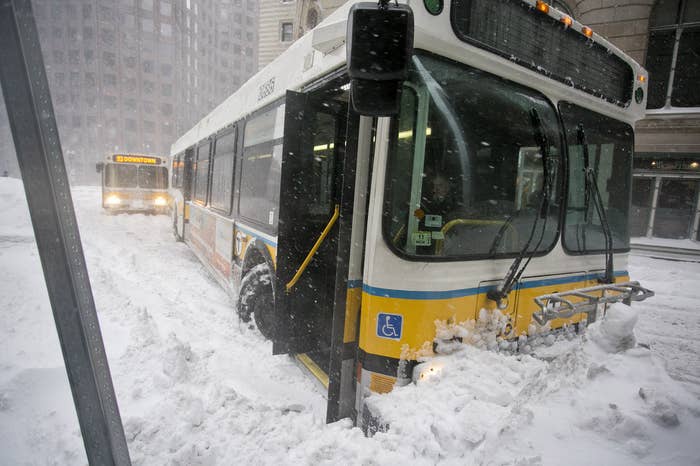 Before moving into the Northeast, the storm blanketed a large part of the Plains and Midwest Sunday.

Blizzard conditions developed in Chicago, where more than a foot of snow had fallen by Sunday night.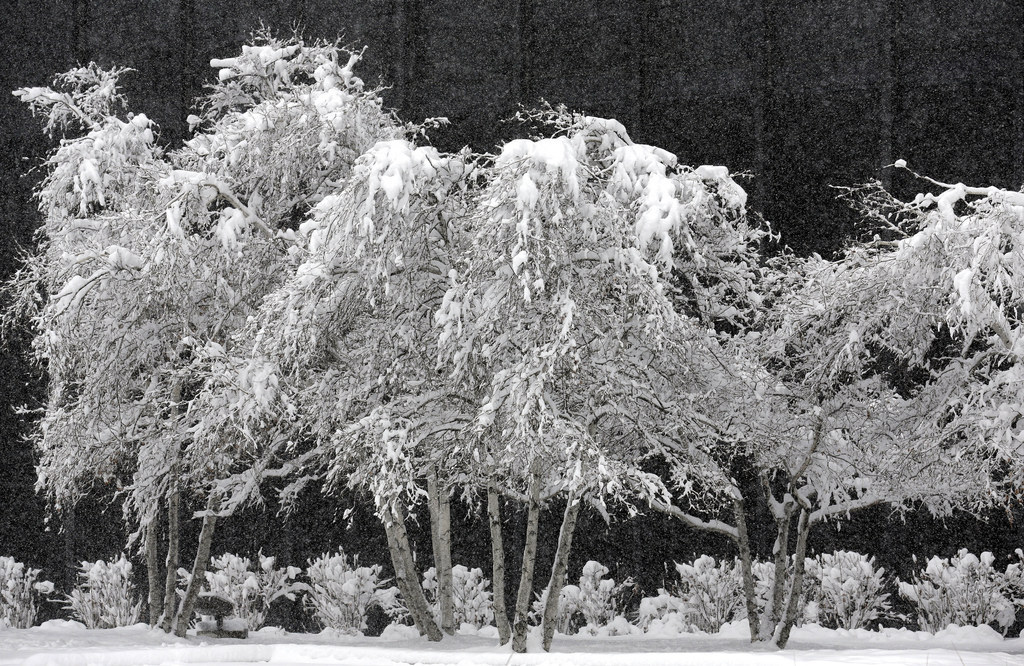 The far-reaching storm moved from Nebraska toward the Midwest and is predicted to wallop the East Coast late Sunday into Monday, the National Weather Service said.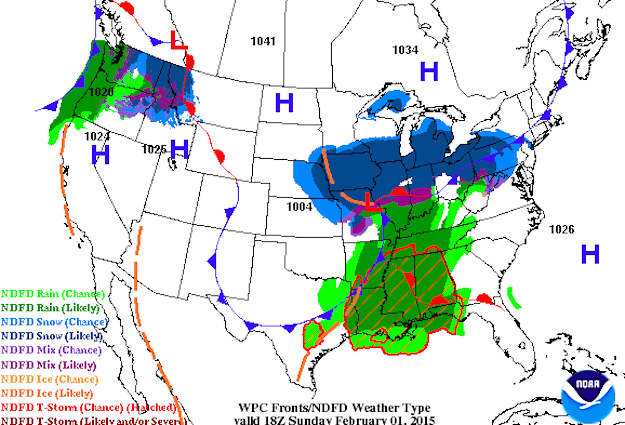 The Chicago and Milwaukee regions were under a winter storm warning starting Sunday morning, with the storm increasing to blizzard conditions just as the Super Bowl was kicking off.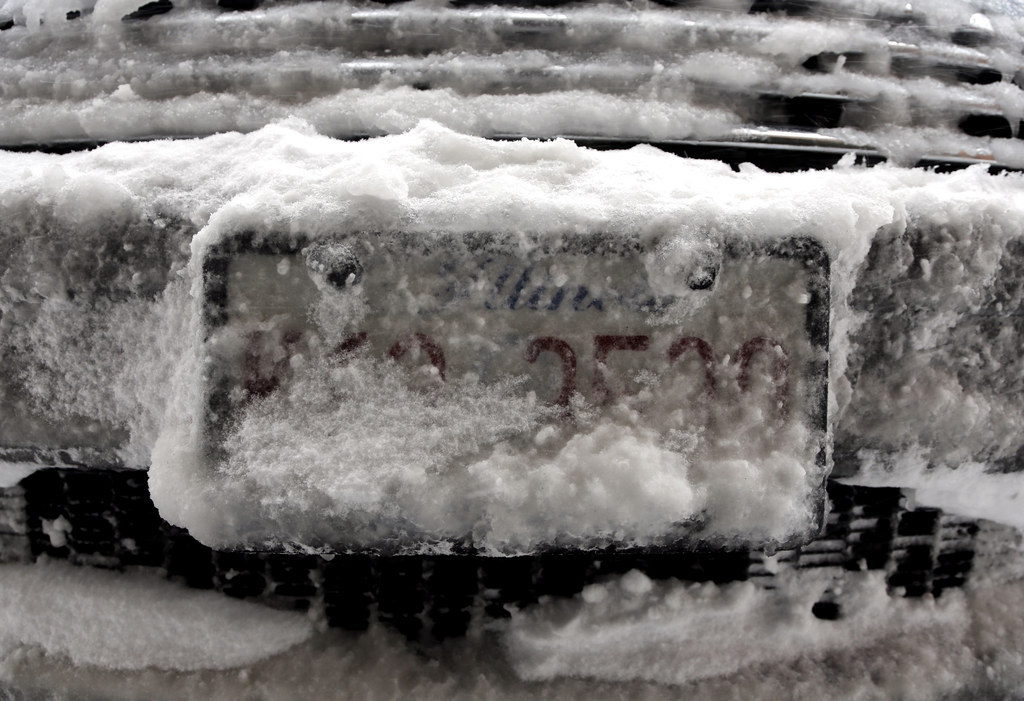 The storm made it difficult for fans in those regions to travel to Super Bowl parties, as the National Weather Service warned it would.
Weather-related power outages also made it difficult for some residents to watch the game:
Inbound flights to Chicago's O'Hare International Airport were experiencing an average delay of more than seven hours and over 2,000 flights to Chicago were canceled, according to the Associated Press.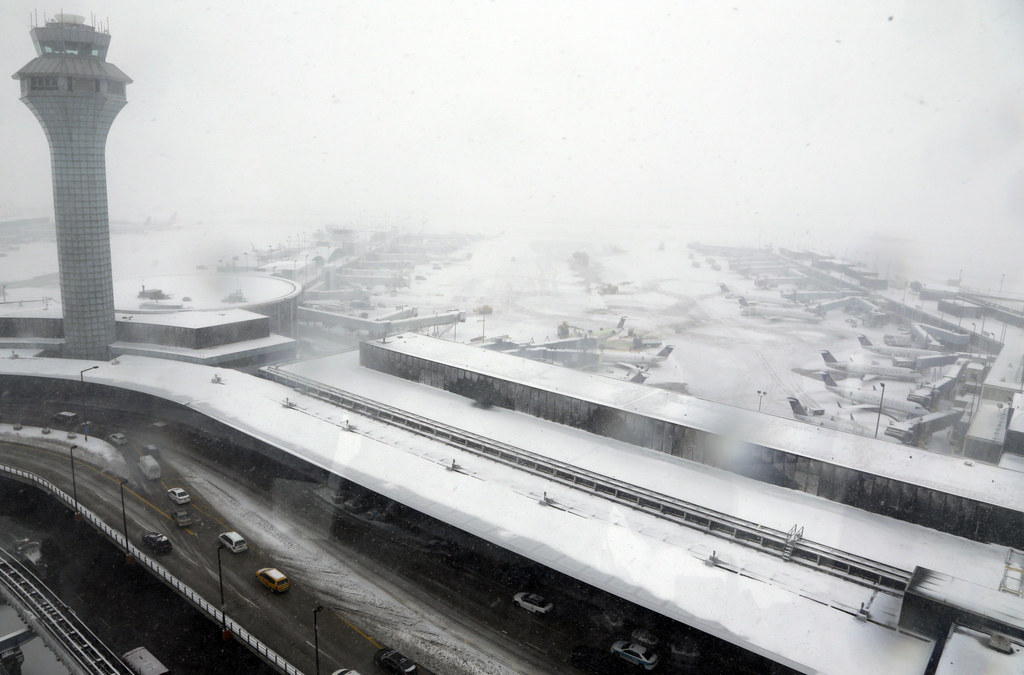 Chicago Public Schools canceled classes for Monday.
The storm is expected to head toward the Northeast late Sunday and Monday, according to the National Weather Service.
New York City Mayor Bill de Blasio said public schools would be open Monday, but New Yorkers should remain alert and be careful in the storm.
"At this moment (the storm) looks like something we can manage well," he said in a Sunday press conference.
The storm could drop a foot of snow in the greater Boston area, which is already digging out from a blizzard last week.