This is Ladye Hobson from Oklahoma City and her 8-year-old son, Brylan.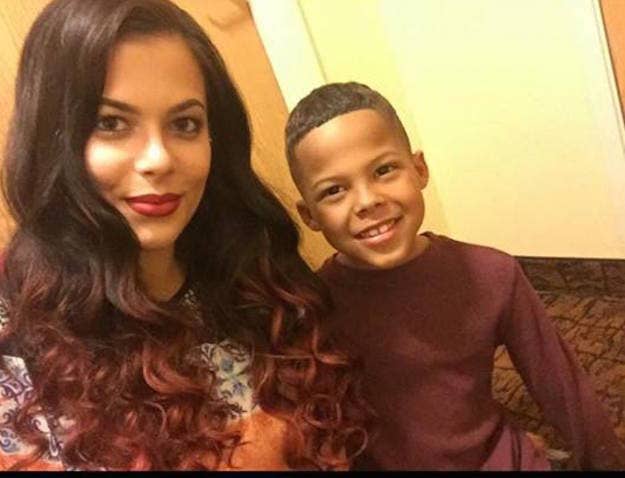 Hobson told BuzzFeed News that her son is a sweet and kind boy who loves to hunt and fish.
"The kid will play outside all day if you let him," she said. "He's a country boy at heart."
On Wednesday, Hobson got a call from her son's school. She immediately thought the worst: either her son was hurt or was in trouble.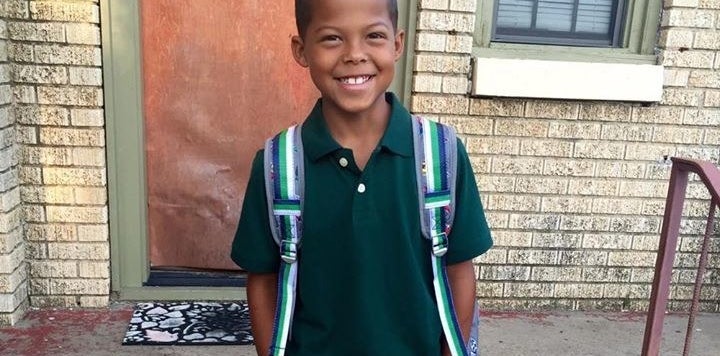 "[I thought] Oh god this is the school calling," she said.
"She said, 'He just made my day I just love him,'" Hobson said.
Hobson said she couldn't help but laugh, and the principal made sure the backpack came home sans squirrel.
Brylan later told her he found the animal in the grass outside the school.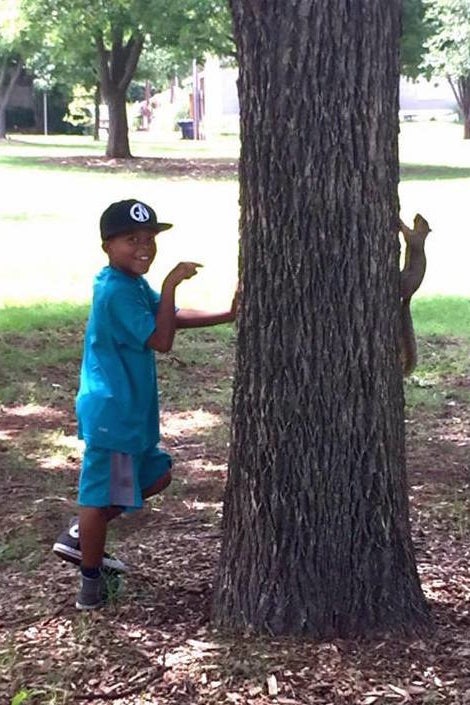 Hobson said her son's dad had joked with him in the past he would make him "squirrel dumplings" for dinner. So when Brylan saw the squirrel, he decided to bring it home to try out the dish for real.
"When asked by the principal what possessed him to pick up this dead squirrel and store it in his backpack, my son replies with 'I really wanted squirrel dumplings for dinner tonight,'" Hobson wrote on Facebook. She added they don't actually eat squirrel, of course.
She added that her son felt really bad and was worried he would be punished, but she knew he meant no harm.
"I'm just hoping at some point during the day he washed his hands," she said.
Hobson later shared the story on Facebook, thinking her friends and family would get a kick out of it. It has since been shared more than 100,000 times.
Many moms wrote that the good-intentioned but gross decision is totally something their own kids would do.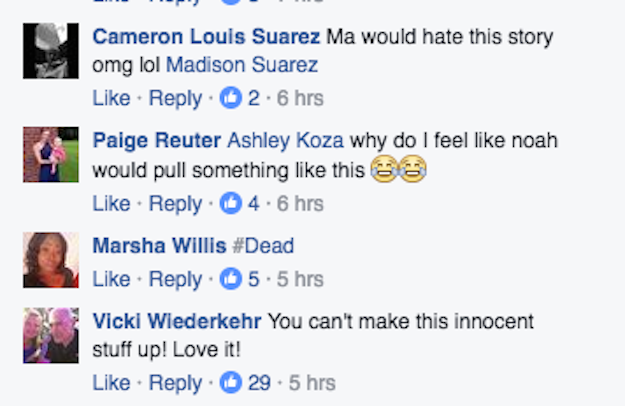 Hobson said she never expected this sort of reaction, but it has been fun to talk and connect with other parents.
"I loved all the reactions from the other moms," she said.