A NASA Astronaut Has Shared A Photo Of The First Flower Grown In Space
Science is cool!
The astronauts currently aboard the International Space Station have grown a flower in space for the first time ever — and it looks good enough to eat.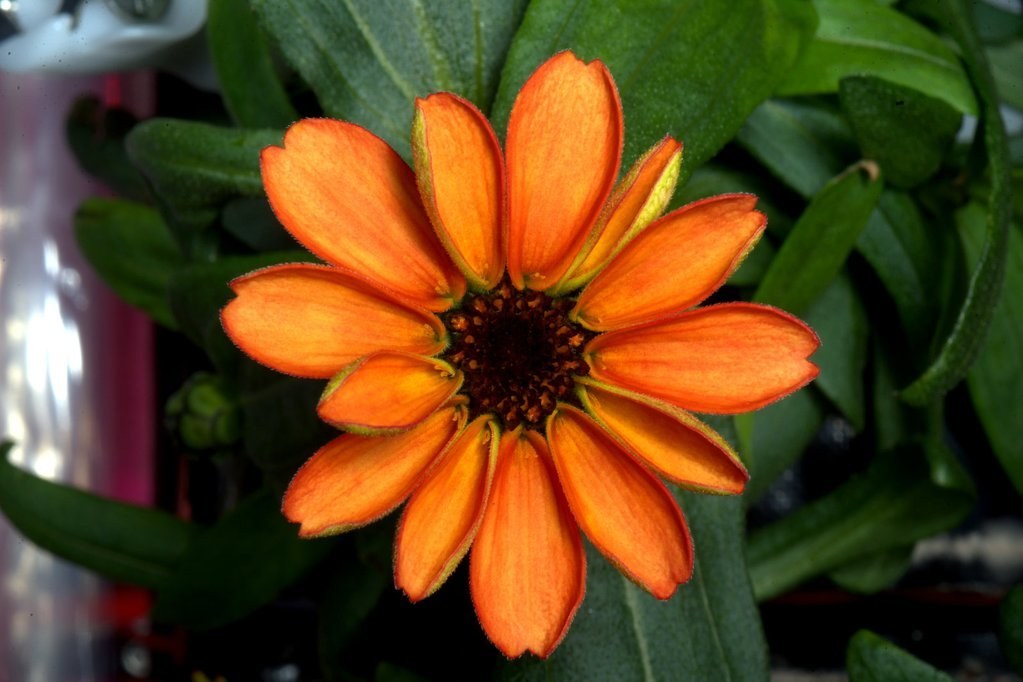 Yes, you can literally eat it. The flower is an edible orange Zinnia. It was selected by NASA because it is a harder plant to grow than lettuce, which has already been successfully grown in space.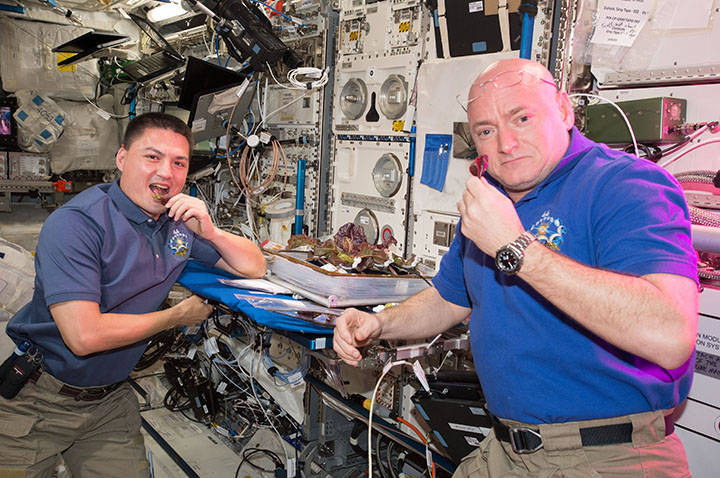 American astronaut Scott Kelly has taken charge at the ISS garden, and is the main person working on the plants.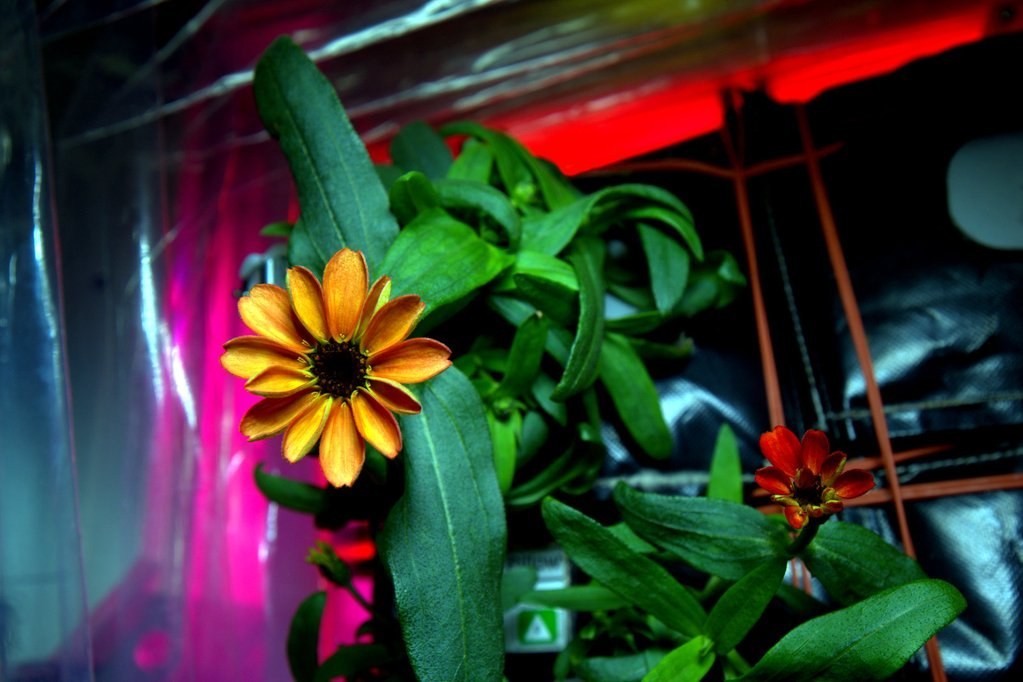 "This is perfect – he has the helm," Trent Smith, who is running the project, said of Kelly in a blog on NASA's website. "We turned over care to Scott. He's seen the lettuce, he's got all the tools he needs, so we just provided him quick guidelines to understand the zinnias."
But just like on Earth, gardening in space requires some TLC and patience. Kelly tweeted last month that his flowers weren't growing properly, and joked he may need help from The Martian's Mark Watney.
The plants weren't struggling for long, though, with Kelly saying last week they were looking much more lively.
NASA is growing the flowers and lettuce to learn how to garden in space with the hope of eventually being able to do so on Mars.