A Scientist Is Taking A Stand After She Was Banned From A Conference For Being Pregnant
"It seems we still have a long way to go to achieve genuine gender equality."
A scientist in the U.K. is fighting back after she was told she was being dropped from a conference because she is seven months pregnant.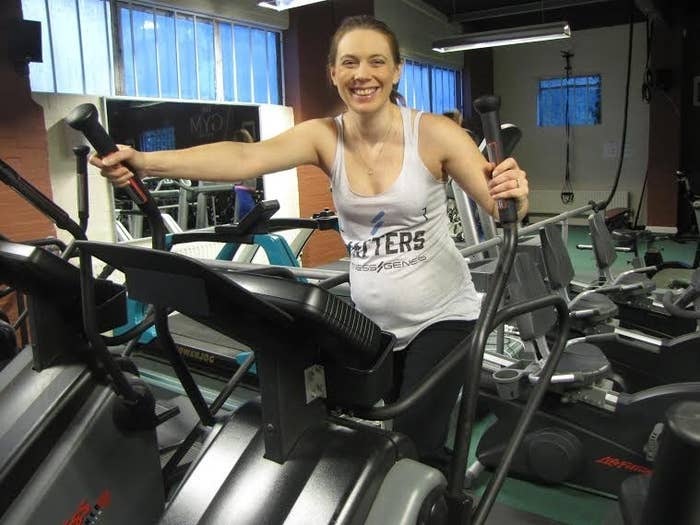 Dr. Samantha Decombel is a scientist turned entrepreneur who has founded two companies. Her current venture is Fitness Genes, a company that creates diet and workout plans for its customers based on their genetic profile.
Decombel is also expecting her first child, a girl, in January, she told BuzzFeed News.
This year, Decombel had been invited to speak at the EURAXESS Voice of the Researchers conference in Brussels in November. But when she contacted the European Commission to arrange her travel for the conference, she received a shocking reply.
A European Commission official informed her that they didn't feel comfortable arranging her travel because she would be seven months pregnant for the conference.
"I get back to you because after a reflexion [sic] our colleagues from the European Commission are not very enthusiastic to take a risk for your health making you travel to Brussels at the late stage of your pregnancy," the official wrote.
The official added that Decombel could bring the matter up with a representative if she disagreed.
The scientist told BuzzFeed News that at first she was shocked to be uninvited due to her pregnancy, but then became angry.
"I re-read the email several times over and asked colleagues to do the same to check I wasn't overreacting," she said. "They assured me that I absolutely wasn't, and it was totally unacceptable."
Decombel said she tried to speak with the commission to ask them to reconsider several times, but got nowhere.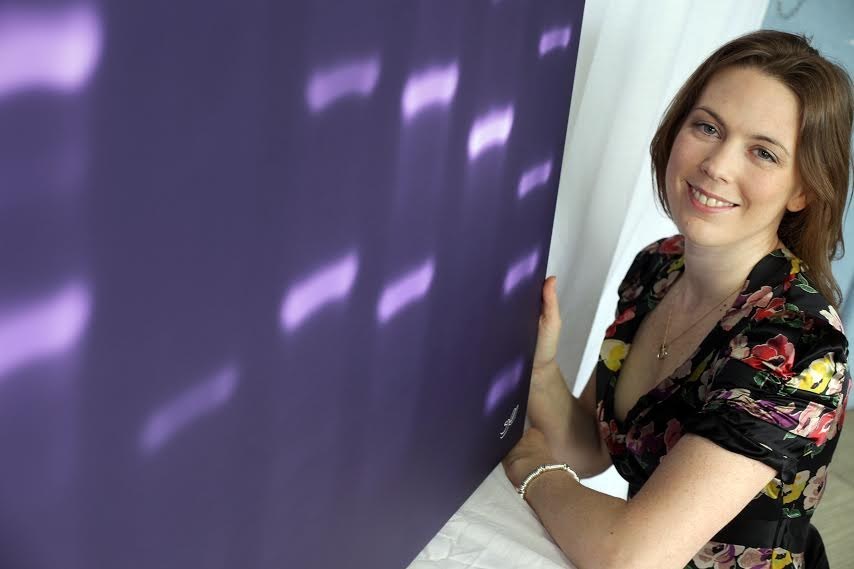 "I gave the EC official an opportunity to reconsider their position in my initial reply, so to receive no acknowledgement was very disappointing," she said.
So, Decombel decided she had no choice but to take her story public. She wrote about her experience on social media, saying experiences like this are "key hurdles" for women in science fields.
"Turning away a pregnant speaker, who is in excellent health and has voluntarily agreed to travel to voice her opinions at this event seems to me to be the perfect demonstration of why this is still such an issue for many, and the absolute opposite of what I would hope the European Commission would want to convey," she wrote on Instagram.
Her story resonated with many women online, and they started sharing their own stories about what they accomplished while pregnant using the hashtag #7monthsawesome.
"Finished my masters this week and am now sanding and painting the nursery furniture," this woman wrote.
A European Commission spokeswoman told BuzzFeed News that the commission is dedicated to gender equality, and they are looking into what happened.
"We have written directly to Dr. Decombel to apologize for her regrettable experience," the spokeswoman said. "Something went wrong and we are sorry. We are looking to ensure that this inappropriate behavior won't happen again."
Decombel said that since her story went viral she has received an apology from the commission, but has asked them to clarify a few points and hasn't received a response.
The Voice of the Researchers, who organized the conference, told BuzzFeed News they had no part in the decision to uninvite Decombel, but that they "believe in the resourcefulness of pregnant women, and are aware of the challenges faced."
"I hope there will be another chance for Voice of Researchers to host Dr Decombel as a speaker at a future event and offer our assurance that in our conference lineups we will act to promote female speakers," a spokeswoman said.
The conference ended up being cancelled due to the terror threat in Brussels.
Decombel said all of the support has been incredible, but the experience has also taught her that female scientists still have a long way to go to achieve equality.
"Sadly, I have been quite appalled by the stories that other women, many of who are scientific researchers, have been sharing with me since the story broke. It seems we still have a long way to go to achieve genuine gender equality," she said.