This is 17-year-old Dakota Smith and her 16-year-old boyfriend Kielan Smith (no, they aren't related). Dakota told BuzzFeed News they have been dating for a little over a year, and met playing basketball.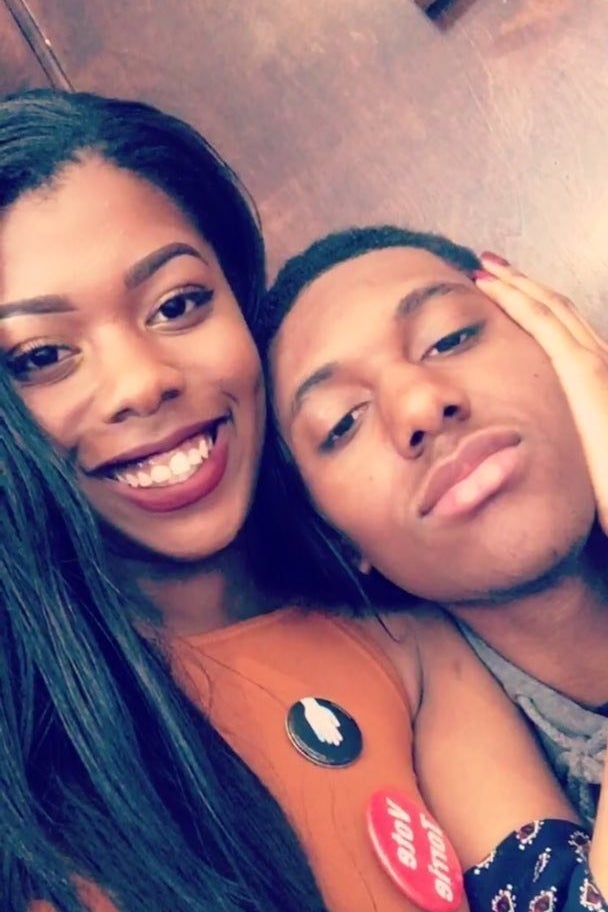 Recently, Kielan decided to play a little prank on his girlfriend.
He told her that he had "a bunch of pictures of me that he secretly takes on his phone, but he wouldn't show me," Dakota said.
Obviously, she wanted to see what they were. So, when he was gone she tried to hack into his phone.
"He knew I was gonna try to break into his phone so he basically set me up," she said.
Little did Dakota know, Kielan had downloaded an app that takes pictures of "intruders" that try to break into his phone. So, Dakota was caught red-handed, and the photos are hilarious.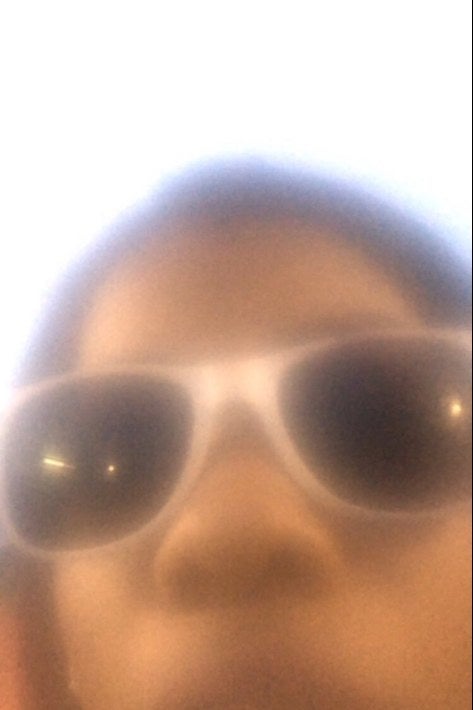 INTRUDER ALERT.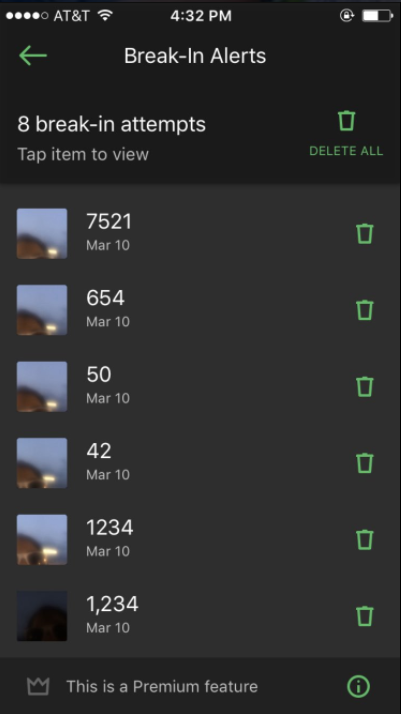 When Kielan approached her about trying to break into his phone, she obviously denied it. But then he whipped out the ~evidence.~
"I kept saying 'that isn't me,' but like after five minutes I just busted out laughing and told him it was me," she said. "We laughed about it cause I'm a horrible liar and he already knew he was just waiting for me to admit it."
She added: "We started laughing because crazy funny stuff is always happening to us like that. It's pretty normal."
Dakota thought the whole thing was hilarious, so she decided to tweet about it. People thought the whole thing was gold.
They couldn't handle Dakota's ~undercover operation.~
They especially appreciated her "scammer shades."
"She looks like a whole burglar," one person said.
One mom even shared an adorable shot of her own phone intruder.
Dakota said all of the social media attention has been a little overwhelming, but her boyfriend thinks it is funny.
"He keeps calling me a social media celebrity," she said.