Levi Bliss and Allison Barron are a newly engaged couple from Winnemucca, Nevada. Allison told BuzzFeed News that she and her hubby-to-be have been together for two years.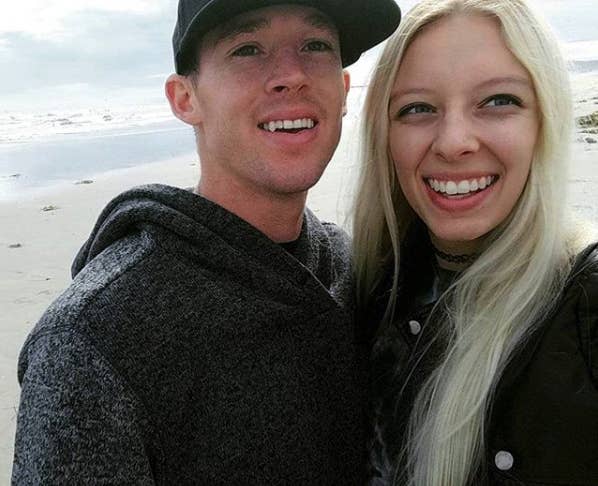 Her fiancé and her father, Jake Barron, are "very close," she added.
"We have gone on many trips all together and they have hung out just the two of them before too, playing tennis, riding dirt bikes, and other activities," she said.
On Saturday, Allison got the surprise of her life when Levi proposed. It was a special moment with the couple, their dog Ace...
...and Jake, Allison's dad. He decided to celebrate the moment his own way...by trolling his daughter and future son-in-law.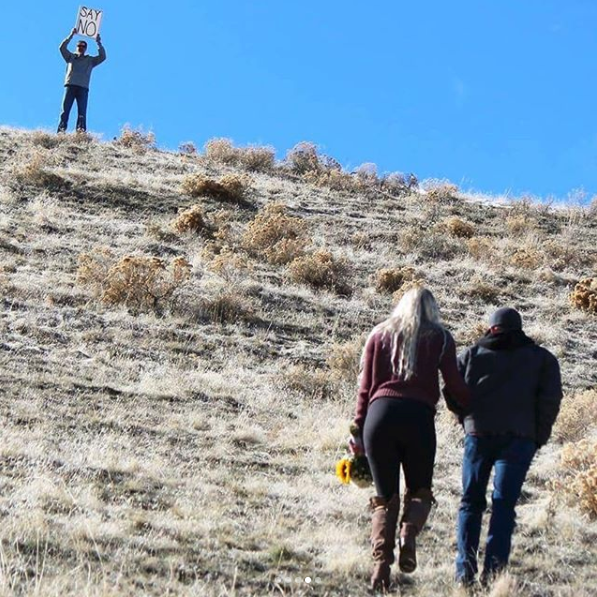 Allison clarified that yes, her dad was joking and loves Levi.
"This is really just my dad's personality," she said. "We have a very close family and so he's made little jokes like this before."
She said she was crying when Levi proposed, but instantly started cracking up when she saw her dad.
"We both know my dad so well, we got the joke right away and found it funny," she said.
2DAD2HANDLE.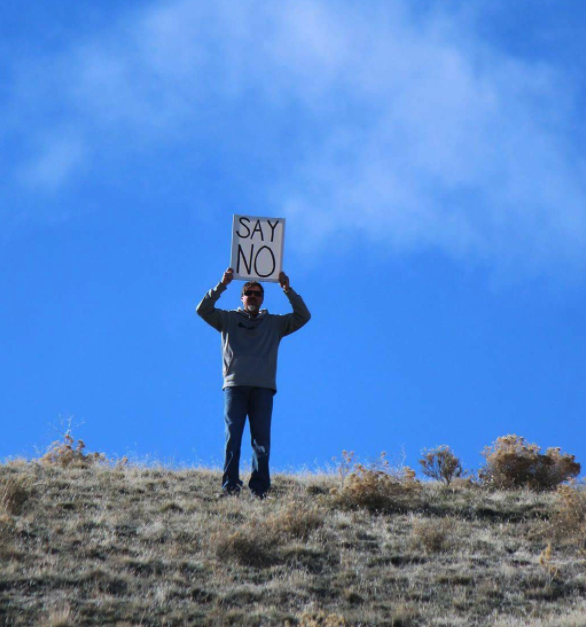 Of course, Allison shared her engagement on her social media platforms. Her dad's little joke went super viral on Twitter, and people were loving him.
And meme'd him.
Relatable.
Also this.
Allison said going viral has been pretty unexpected.
"You always see little things like this blow up on Twitter and now it's me," she said. "It [has] also been one of the best days ever, so I really get to just keep reliving it!"