A baseball fan ended up soaking her section after she tried to catch a foul ball with her beer, and it made for a hilarious video.
Thea Vierling, a Giants fan, told MLB's Cut4 that she usually brings a glove to baseball stands because she once attended a game where multiple balls came her way.
But on Saturday, she forgot her glove.
So when a ball came her way on Saturday's game against the Diamondbacks, she tried to use her beer and tray instead. It didn't work out too well.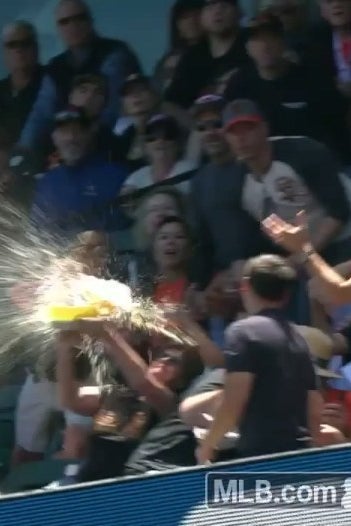 The splashy situation was courtesy of a foul ball from Arizona's Paul Goldschmidt.
Vierling told Cut4 that she actually caught the ball in her beer for a second, but it then cracked the glass and rolled away.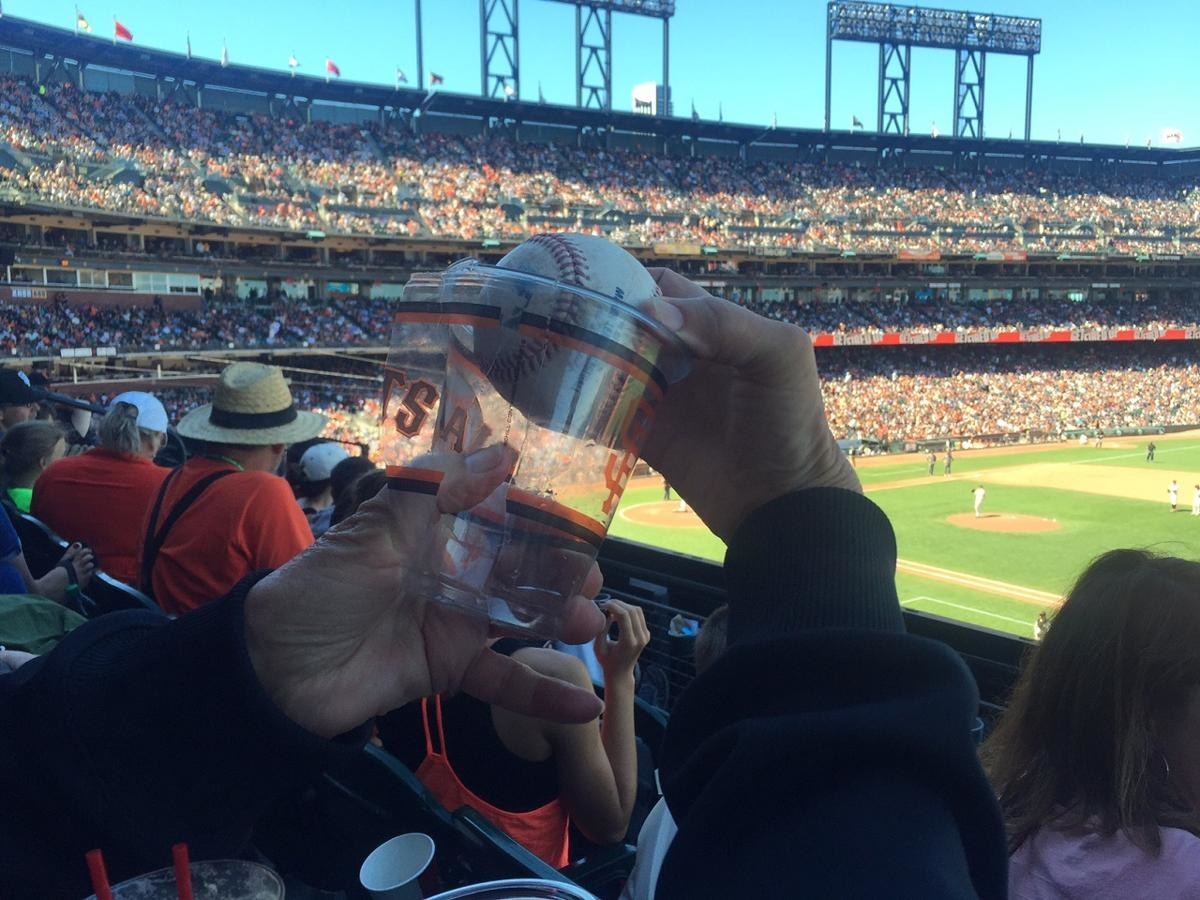 Vierling eventually got the ball back and posed for the above photo.
She told Cut4 that she eventually went back to replenish her lost snacks, and even bought some for those who were hit by her beer.