A 6-year-old girl from Florida is giving us all hair goals by rocking the most amazing rainbow unicorn hair maybe ever.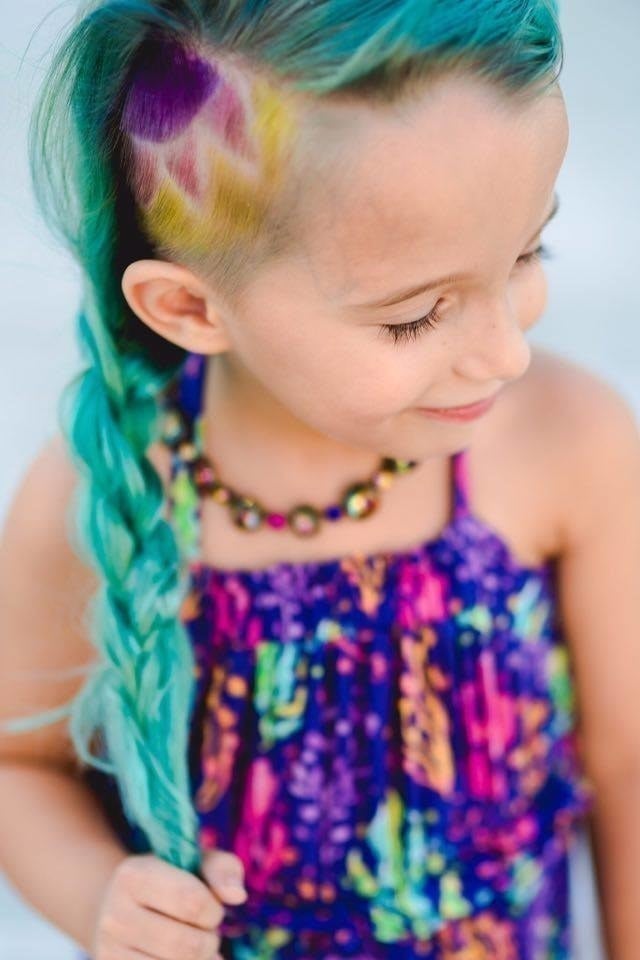 Lyra's unique hairdo is courtesy of her mom, Mary Thomaston, a hairdresser in Panama City Beach.
Thomaston told BuzzFeed News she has been a hairdresser for 10 years and loves the creativity involved in her job.
"My favorite part is color (of course), and trying new styles and trends," she said.
Thomaston has colored her daughter's hair three times. When asked why Lyra decided to go for "unicorn hair," Thomaston said, "Why not?"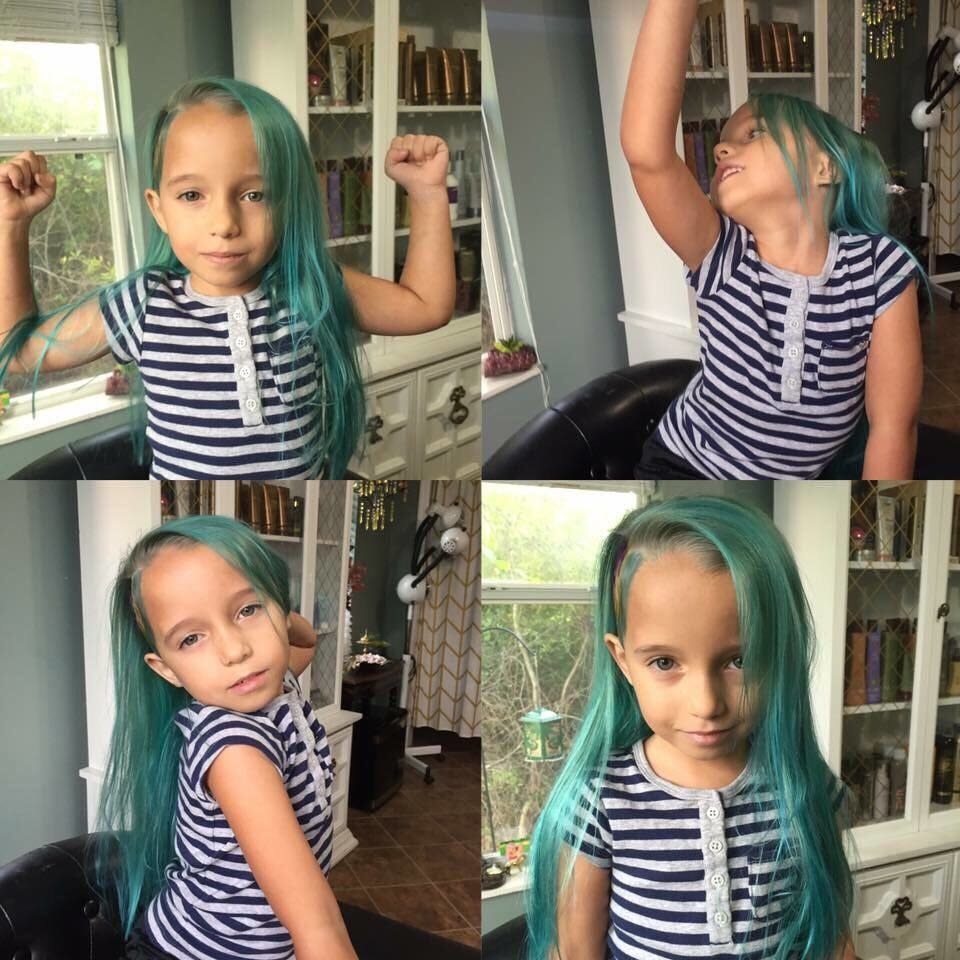 "She is just very colorful and wanted the colors she saw me wear and that I have done on my clients," Thomaston said.
Lyra loves her new hair, according to her mom, and it even gave her confidence when she went back to school.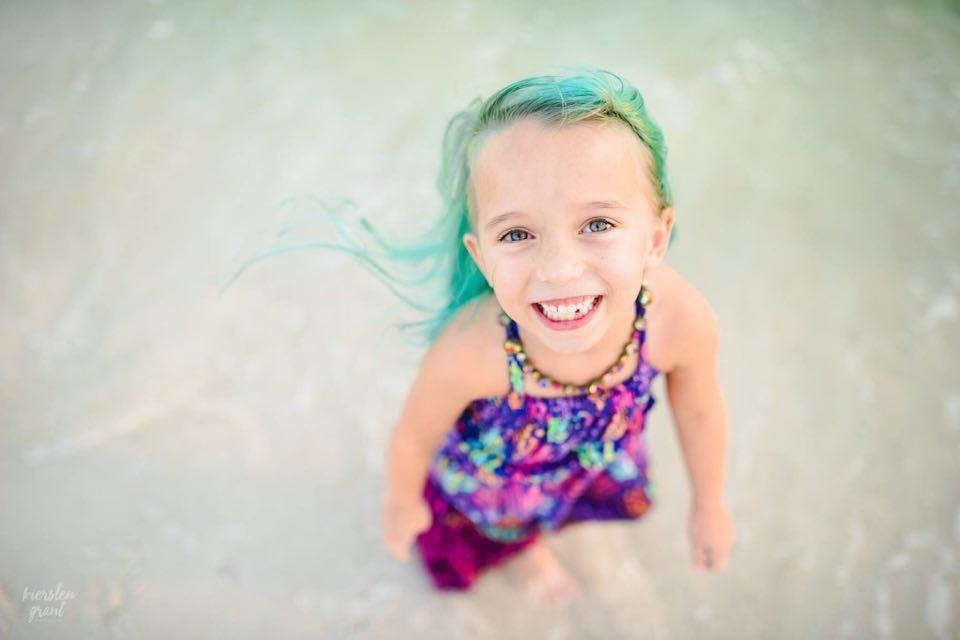 "She was so happy to come home the first week of school and tell us how many girls came up to tell her how much they loved her hair," Thomaston said. "She is normally very shy and this definitely has helped her show her personality, when normally she would not."
Thomaston posted photos of Lyra to her Instagram, where they received thousands of likes. She said it has been "exciting" getting such a positive reaction to her daughter's unique look.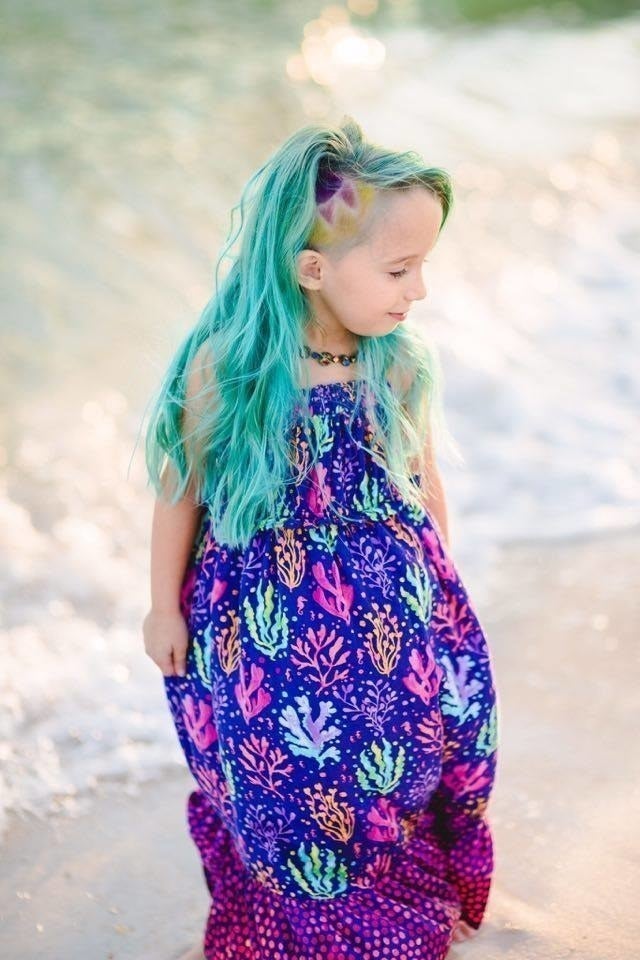 "I think that it's good to see so many people agreeing that we should allow our kids to be kids," she said. "Most people are supportive, and hopefully they will be just as supportive when their child comes forward and wants to be a little different."