Apple has heard your prayers and is reportedly introducing new emoji characters that are much more racially diverse than the current selection.
The update allows users to select an emoji character from the "people" section and pick from a variety of different skin tones. It also offers different skin tones for hands.
There will also reportedly be a greater variety of flags and emojis for many different types of families.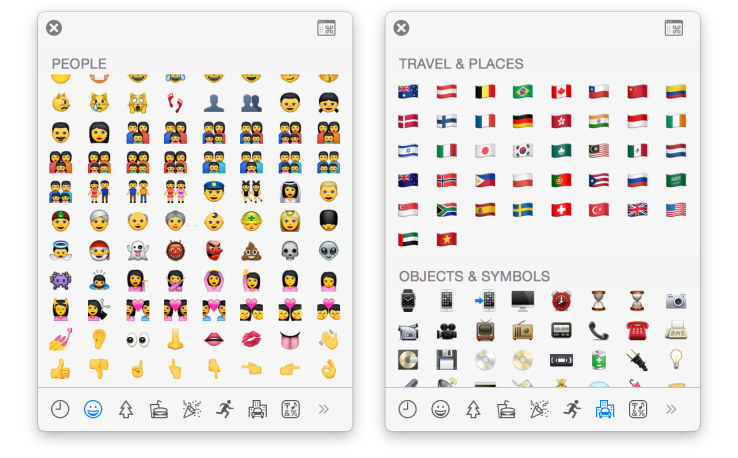 Apple also made sure to update the emojis for its products, changing the iPhone emoji to an iPhone 6 and adding an Apple Watch.
Some people on Twitter applauded Apple for the update.
However, some expressed dissatisfaction over emojis with yellow skin.
One Apple analyst wrote that the yellow skin is supposed to be the "default" option.
Others said they were upset there was no option for natural hair and no redhead option.